Jose Aldo vs Frankie Edgar: 5 Fights for Frankie Edgar to Take Next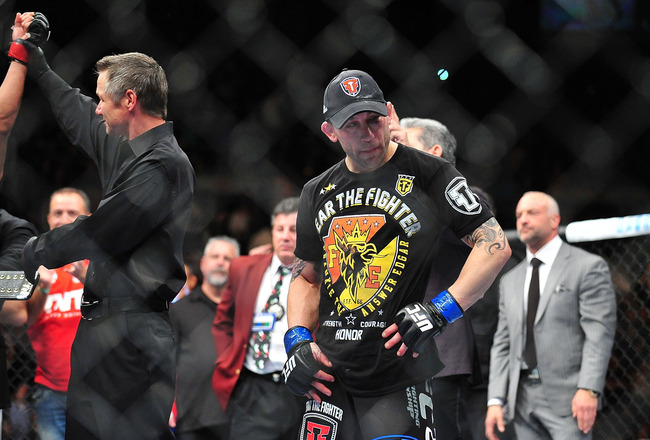 Gary A. Vasquez-USA TODAY Sports
Frankie Edgar's loss to Jose Aldo for the featherweight title at UFC 156 is his third straight—following two back-to-back losses to Benson Henderson. However, it's his first loss at a new weight class, and that, despite being far away from a title shot in two divisions, still leaves him plenty of options to take next.
Here's a look at five possible opponents.
Chad Mendes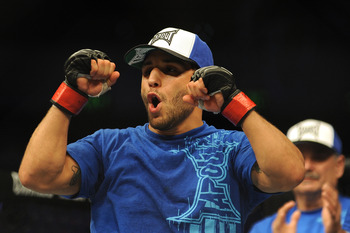 Matt Roberts/Getty Images
Chad Mendes was stopped in the first round by Jose Aldo when the pair met for the featherweight championship at UFC 142.
That was his first loss in his career, and he's since made sure it's his only loss. In his next two fights, he defeated both his opponents by first-round KO.
He's expected to face Manny Gamburyan on UFC 157 at the end of the month, so that may leave him out off the table for a while. But if the timing is right, Mendes could be a great comeback fight for Edgar.
Chan-Sung Jung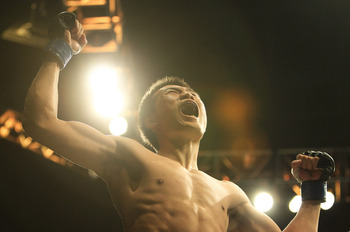 Tom Szczerbowski-USA TODAY Sports
"The Korean Zombie," Chan-Sung Jung, has put together three formidable wins against Leonard Garcia, Mark Hominick and Dustin Poirier in his last three fights.
He's looked one of the hottest prospects at 145 pounds and is closing in on a title shot.
Jung has been calling out Aldo, but the champion has too many other options on the table right now, which means Frankie Edgar could be the perfect consolation prize.
Ricardo Lamas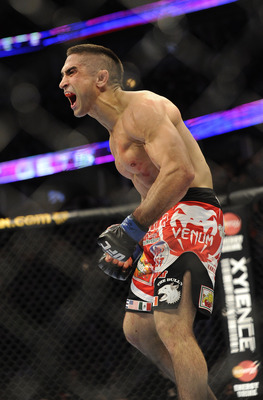 David Banks-USA TODAY Sports
Ricardo Lamas upset the odds by finishing Erik Koch in January, sealing his fourth straight victory at featherweight.
He's been a formidable opponent since dropping down a weight class, and many believe he's done enough to earn a shot at Jose Aldo.
However, there's talk of Anthony Pettis dropping down to face Aldo, which would be a much bigger fight, so Lamas will have to look elsewhere to raise his cache. Edgar would be perfect.
Gray Maynard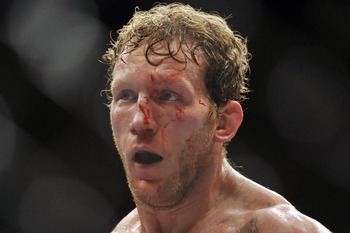 Joe Camporeale-USA TODAY Sports
Gray Maynard and Frankie Edgar have fought three times in their careers. Maynard won the first one, they drew the second and then Edgar got the knockout in the third.
Maynard, of course, is itching for a rematch to clinch the series. However, there aren't that many reasons for Edgar to take the fight. Maynard still has a lot of work to do to get back in the title picture—his lacklustre win against Clay Guida isn't going to cut it. A win for Edgar would be high risk and little reward.
Still, Edgar has lost three in a row, and maybe a fight like this could be exactly what's needed to prove his worth.
Anthony Pettis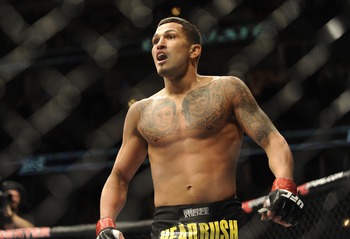 David Banks-USA TODAY Sports
Anthony Pettis reportedly called out Jose Aldo after UFC 156, and that could be the fight the UFC would want to make next.
Pettis recently TKO'd Donald Cerrone and is standing directly in line for a title shot. Unfortunately for him, Gilbert Melendez is already lined up for lightweight champ Benson Henderson to face, which has left Pettis considering another fight.
For Edgar this could be the perfect fight to get back in the 155-pound title picture.
Keep Reading