Eve Torres: 5 Highlights of the Departing WWE Diva's Career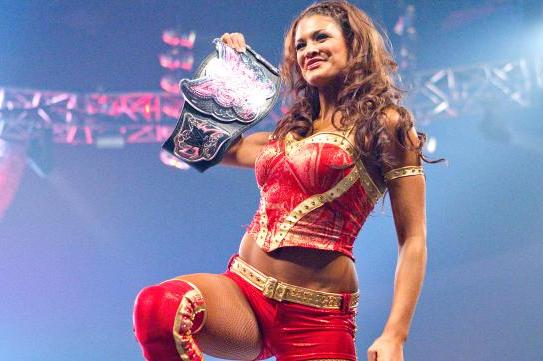 photo from wwe.com
One thing is for sure: Eve Torres, who parted ways with WWE two weeks ago, will be missed.
Torres, who joined the roster in 2007, was everything you could want in a Diva.
She had the good looks, the solid in-ring skills and the personality that the company desires in all its female wrestlers. In fact, she was arguably one of the most talented women WWE has ever had under contract.
Unsurprisingly, her stint was packed full of memorable segments and superb promos. With this in mind, let's have a look at the top five highlights of the star's career...
Begin Slideshow

»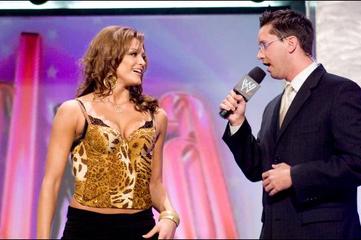 photo from wwe.com
Model and dancer Eve Torres was unknown to wrestling fans prior to entering the 2007 WWE Diva Search.
However, winning the contest, and the prized one-year contract that went along with it, rocketed her into prominence. After emerging victorious from the annual talent competition, she became the one to watch in WWE.
Hey, it turns out that the (mostly mediocre) 2007 contest wasn't a total waste of time, after all.
After a few of years of being used mainly as a valet (to R-Truth then later Chris Masters), Torres finally established herself as a serious wrestling competitor in April 2010 by defeating Maryse to win her first ever Divas Championship.
The match itself was pretty decent, especially by Maryse's standards, and hinted at Torres' potential. The crowd sounded firmly behind her too.
The tearful reaction of Torres to her victory directly afterward also helped imbue the long-marginalized title with a sense of importance and prestige that it had been desperately lacking.
While Eve emerged as a great women's wrestler in 2010 and 2011, her rather bland babyface character seemed to be holding her back.
Thankfully, WWE rectified this by turning the star heel in February of 2012 in a backstage segment with the Bella Twins.
Gone was the happy, smiling Diva who just wanted to get along with everyone. Now Torres wanted nothing more than fame and money—and she certainly wasn't above using her looks or manipulating and using men to do it.
But seriously: How didn't she notice that Cena was standing only a few feet away from her?
Following her heel turn on the Feb. 20 Raw, Torres came out the following week to cut what was easily the best promo of her career. Looking like a million bucks, the star hilariously told off the fans in attendance for booing her so vociferously.
"It's not my fault that men fall in love with me!" Torres whined, to even more jeers. Ah, the burdens of being beautiful.
And, thus, one of the greatest female heels in WWE history was born.
Torres dropped the Divas Championship to challenger Kaitlyn in a great match on the Jan. 14 Raw. This, of course, marked Torres' final bout in WWE.
Per the storyline, she later threw a huge tantrum backstage and quit. In real life, the recently engaged Torres wanted more free time to work on her women's self-defense program at the Gracie Academy (h/t PWInsider via WrestlingInc).
A total professional, Torres made Kaitlyn look terrific on her way out. Has anyone ever sold Kaitlyn's spear so convincingly? Thanks to Eve's hard work, Kaitlyn's title reign got off to the best start possible.