NFL Honors 2012-13: Making a Case Against Every Award Winner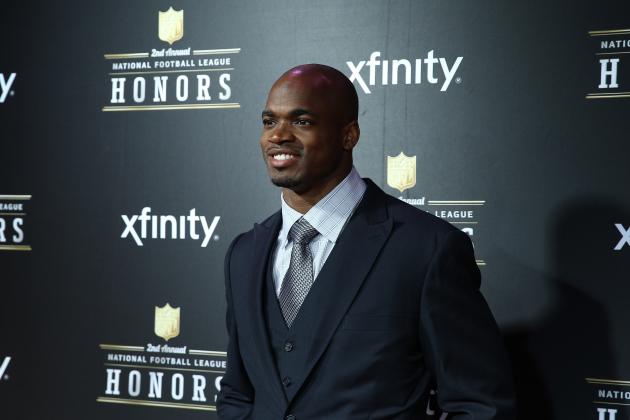 Mark J. Rebilas-USA TODAY Sports

The NFL handed out all seven of their prestigious awards Saturday night at the second annual NFL Honors award show in New Orleans.
Each of the awards were given to worthy nominees, but that doesn't mean the 50 writers at the Associated Press nailed all seven. In fact, there are cases to be made against the majority of the seven awards.
To be clear, stating a case against an award winner does not mean I think that winner was the wrong selection. There were no egregiously poor choices.
In the following slides, I simply present the cases against each award winner. The broader narrative will hopefully serve as a strong discussion point for each award and its respective winner.
Begin Slideshow

»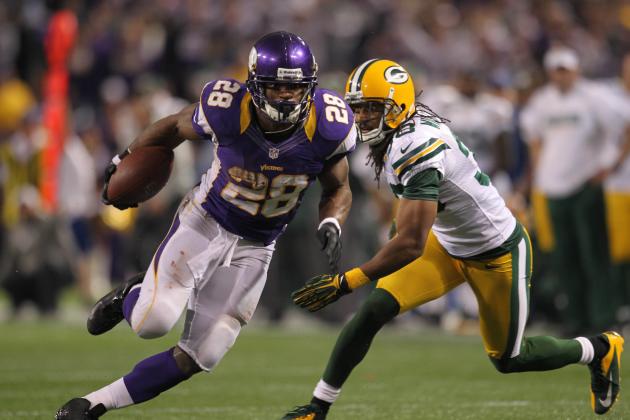 Brace Hemmelgarn-USA TODAY Sports

Winner: RB Adrian Peterson, Minnesota Vikings
Cases Against Peterson
* While Peterson came up nine yards short of breaking Eric Dickerson's single-season rushing record, Detroit Lions receiver Calvin Johnson shattered Jerry Rice's single-season receiving record. Johnson beat Rice's 17-year record by 116 yards, while coming up 36 yards short of the first 2,000-yard receiving season in NFL history. Megatron also led the NFL in receptions with 122.
* New England Patriots quarterback Tom Brady threw for 4,827 yards (fourth in the NFL), 34 touchdowns (fourth) and just eight interceptions, while leading the NFL's No. 1 offense in both points and total yards. As the best player on the best offense, Brady deserved a closer look.
* Despite coming off four neck surgeries and changing teams, Denver Broncos quarterback Peyton Manning finished third in the NFL in touchdowns (37), second in completion percentage (68.6) and passer rating (105.8) and sixth in yards (4,659). Manning's former greatness clouds how tremendous a season he really had in 2012.
* Few elite players did more with less than Green Bay Packers quarterback Aaron Rodgers, who threw for 39 touchdowns and eight interceptions and finished with a league-leading passer rating of 108.0. He put up those numbers without receivers Greg Jennings and Jordy Nelson for long stretches, and with a running game that did not even produce a 500-yard rusher. Rodgers was also sacked 50-plus times.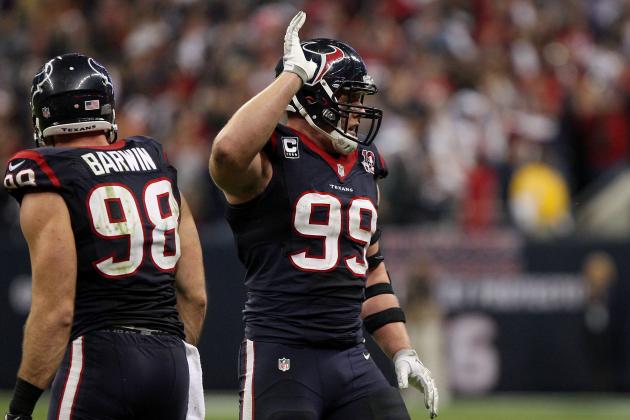 USA TODAY Sports

Winner: DE J.J. Watt, Houston Texans
Case Against Watt
* Denver Broncos linebacker Von Miller was a destructive force...oh, who am I kidding? There is no credible argument against Watt. He was as deserving of this award as any of the seven in 2012. Miller, Cincinnati Benglas defensive tackle Geno Atkins and San Francisco 49ers linebacker Aldon Smith were dominant players this past season, but Watt was historically good at a position that does not typically lend itself to big statistical numbers.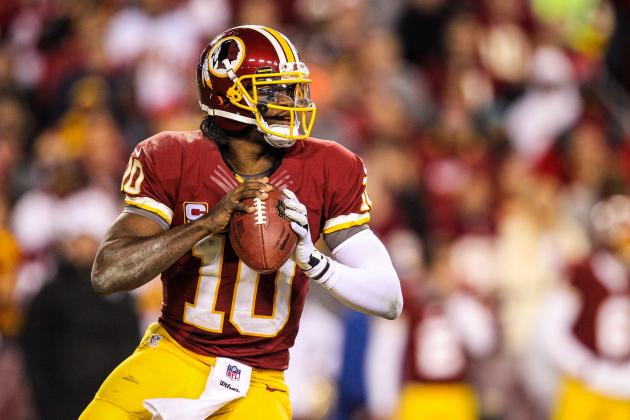 USA TODAY Sports

Winner: QB Robert Griffin III, Washington Redskins
Cases Against Griffin III
* Griffin III helped the Redskins go from worst to first in the NFC East, but he did it with a supporting cast that trumped the one Andrew Luck entered into in Indianapolis. A 2-14 team in 2011, the Colts entered this season with guarded optimism that a turnaround had officially begun. However, few envisioned 11 wins and a playoff berth in the first year. Luck was the instrument of it all, throwing for a rookie record 4,374 yards and quickly establishing himself as one of the most impressive first-year quarterbacks in NFL history. His 18 interceptions hurt, but Luck's impact in Indianapolis can't be accurately described solely on stats.
* Deemed too short to be an NFL starter, Seattle Seahawks quarterback Russell Wilson combined to score 30 touchdowns and led Seattle to 11 wins in his first season. He finished with over 3,500 total yards and a passer rating of 100.0. In addition to the stats, Wilson also beat playoff teams in New England, Green Bay, San Francisco and Minnesota along the way. Overcoming the many critics and clearly beating out a high-priced free agent in training camp also add to Wilson's impressive rookie portfolio.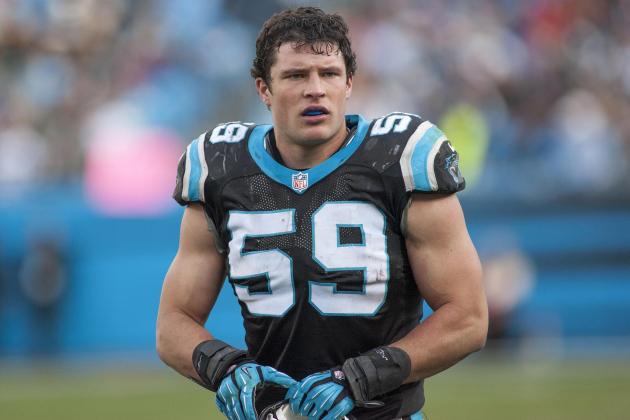 USA TODAY Sports

Winner: LB Luke Kuechly, Carolina Panthers
Cases Against Kuechly
* Kuechly won this award based mostly on the volume statistic of tackles. However, Seattle Seahawks linebacker Bobby Wagner combined tackles with value. According to Pro Football Focus, Wagner had both a better stop rate against the run and overall tackle percentage than Kuechly. Each highlight more impact and efficiency. Wagner also anchored the middle of the NFL's best scoring defense, while playing on nearly every defensive snap. Kuechly was a very good player once he shifted inside, but Wagner had more impact on a much better defense.
* Green Bay Packers cornerback Casey Hayward was rightfully docked for not playing a high percentage of his team's defensive snaps, but he certainly made the most of those opportunities. Hayward led all rookies in interceptions and defensed passes, while also taking home the best opposing passer rating among NFL cornerbacks from PFF. If Hayward would have received close to 1,000 snaps, he might have run away with the award.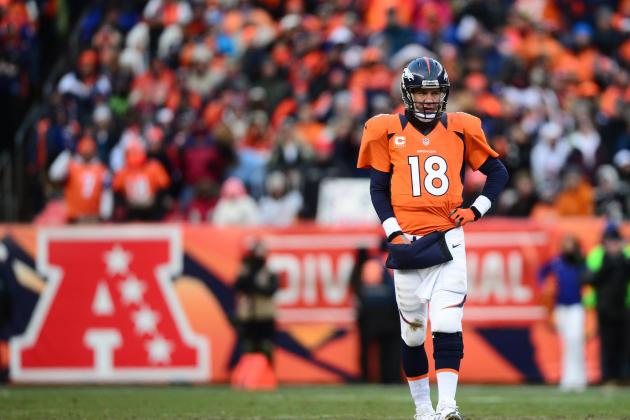 Mark J. Rebilas-USA TODAY Sports

Winner: QB Peyton Manning, Denver Broncos
Case Against Manning
* Manning may have underwent four neck surgeries in two years, but he also received the entire 2011 season to sit out and rehab those injuries. Adrian Peterson wasn't granted such a lengthy timeline. Just nine months after undergoing reconstructive knee surgery, Peterson was starting at running back for the Vikings in the 2012 season opener. After a somewhat slow first month, Peterson was mostly unstoppable from October on—despite the fact that most ACL recoveries take at least a year to fully recover. Peterson, in a fraction of the normal time, was actually better in his return.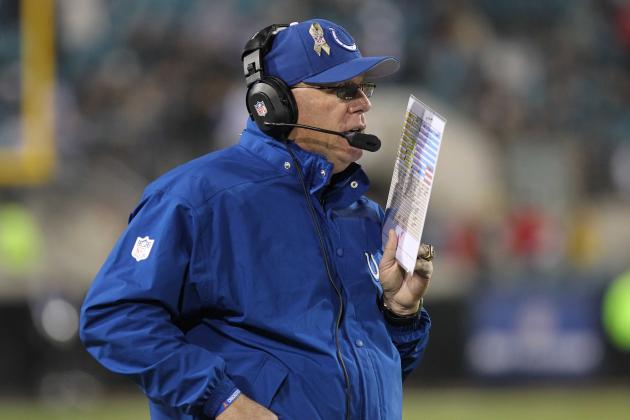 Kim Klement-USA TODAY Sports

Winner: Bruce Arians, Indianapolis Colts
Case Against Arians
* Like Watt, I won't make some misconstrued argument as to why Arians shouldn't have won Coach of the Year. Pete Carroll made a gutsy move going with Russell Wilson in Seattle, Jim Harbaugh did the same with Colin Kaepernick in San Francisco, and Leslie Frazier helped turn around a bad Vikings team. But not one of those accomplishments stack up to what Arians was able to do in such a trying set of circumstances. His work with the Colts after Chuck Pagano was diagnosed with leukemia might be the best coaching performance we've seen in many, many years.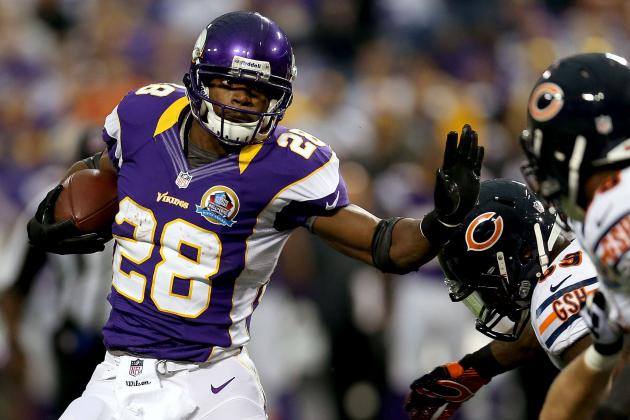 Matthew Stockman/Getty Images

Winner: RB Adrian Peterson, Minnesota Vikings
Cases Against Peterson
* Peterson may have put together the most impressive season ever (all things considered) by a running back, but the term "valuable" is important in "MVP." In theory, can a running back ever be as valuable as a quarterback? One could argue that Christian Ponder was more "valuable" to the Vikings winning games in 2012 as Peterson. In fact, the Vikings were 7-2 this season when Ponder finished a game with a passer rating over 80.0. Minnesota was just 6-4 when Peterson cracked 100 yards.
* The Vikings wouldn't have finished anywhere near 10-6 without Peterson, but what would the Packers' record have been without Aaron Rodgers? With no Rodgers or running game, the Packers might have won just a handful of games. What about in Denver? Peyton Manning helped add five wins to the Broncos' total in 2012. Both quarterbacks had seasons worthy of the MVP.
* Why not Andrew Luck? The Colts improved by nine wins in 2012, without adding much more than a handful of draft picks. Luck was the catalyst of drastic improvement, despite a defense ranked 21st in points and 26th in yards and an offensive line that was in the bottom third of the NFL. How do you quantify his "value"?
* There's a case for J.J. Watt, who might have put together the most impressive defensive season in recent memory. In fact, no defensive end in a 3-4 defense has ever had the kind of year Watt put together. He disrupted quarterbacks at a historic rate, stuffed the run and batted away more passes than any defensive lineman in history. His value to Houston was immeasurable.