UFC 156: Top 10 Flyweights in the UFC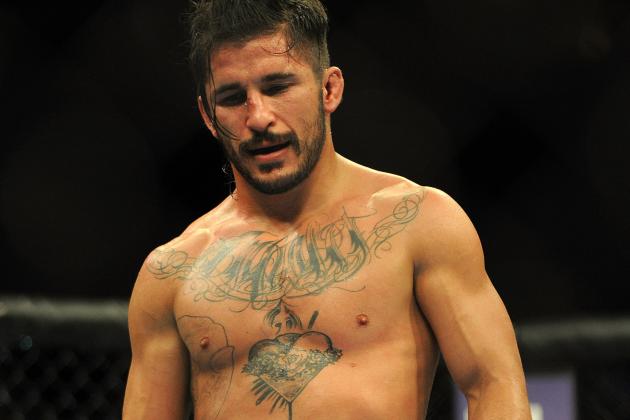 Steve Mitchell-USA TODAY Sports
Ian McCall took a hard hit, but stays steady in the rankings.
Last Saturday we saw Demetrious Johnson take a hard-fought decision win from John Dodson. This week, we got to see the possible top-contender match between Ian McCall and Joseph Benavidez.
That calls for a bit of a shake-up in the rankings. So here we are to go over the top 10 flyweights in the UFC.
Considering the UFC has but 13 fighters to choose from, this list is just short of being a comprehensive flyweight ranking. Still, these fighters need to be ranked. So let's do this!
Begin Slideshow

»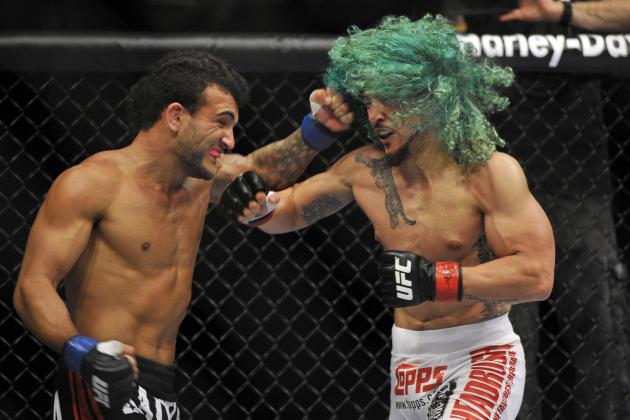 Joe Camporeale-USA TODAY Sports
Lineker is one of several 1-1 flyweights and edges out Tim Elliott on this list.
With fighters like Josh Ferguson and Yasuhiro Urushitani booted from the UFC, basically everyone in the flyweight division has a .500 record or better at 125 pounds. As such, there are several fighters with 1-1 UFC records. Chris Cariaso, Tim Elliott and John Lineker are all in this lot.
John Lineker, ultimately, gets the nod for the 10th spot.
With a long, decorated career fighting as a bantamweight in Brazil, Lineker debuted in the UFC by getting submitted by Louis Gaudinot. However, he would bounce back with a solid decision win over former UFC flyweight championship tournament participant Yasuhiro Urushitani.
Lineker's next fight remains a mystery, but a match against any of the fighters ranked around here makes sense.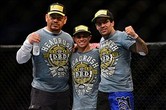 Kyle Terada-USA TODAY Sports
Chris Cariaso was an enduring bantamweight, and that makes him one of the best flyweights.
Chris Cariaso was one of the most underrated bantamweights in the UFC for a long while. As a flyweight, though, he ranks among the top 10 (partly by default, partly by skill).
Cariaso started his career at 13-3 and was 4-2 in the WEC and UFC. Those two losses under the Zuffa umbrella came to the fighters squaring off in the upcoming interim bantamweight championship fight, Renan Barao and Michael McDonald.
Suffice it to say, Cariaso fought some of the best in the division above him and didn't do a bad job of it. That in mind, Cariaso gets put on top of his 1-1 brethren.
His win came over no-namer Josh Ferguson, who has since been ejected from the UFC, and his loss came to John Moraga (more on him later). He has been under brighter lights than most of the flyweights on this list and gets the nod on that experience.
As with Lineker, no word on his next match. Keep an eye out for news on him.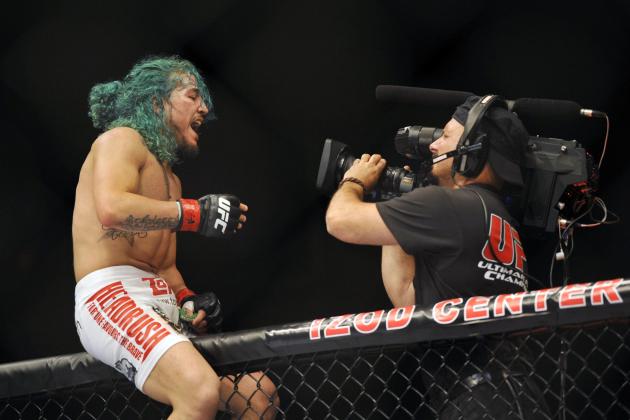 Joe Camporeale-USA TODAY Sports
Louis Gaudinot is one of the rising stars in the flyweight division.
The most inexperienced fighter on this list, Louis Gaudinot is still somebody to fear. In 2009 and 2010, Gaudinot stormed through the Northeastern flyweight scene and captured the Ring of Combat flyweight belt.
For whatever reason, he made his UFC debut at bantamweight, losing to Johnny Bedford via third-round knockout. In his flyweight-ish debut (a 127-pound catchweight fight), he would beat out John Lineker with a second-round submission.
While Gaudinot is mostly known for his green hair, his ability to finish fights on the ground and on the feet is a close second.
Gaudinot is definitely the hottest prospect in the division, so make sure you familiarize yourself with him in the coming months.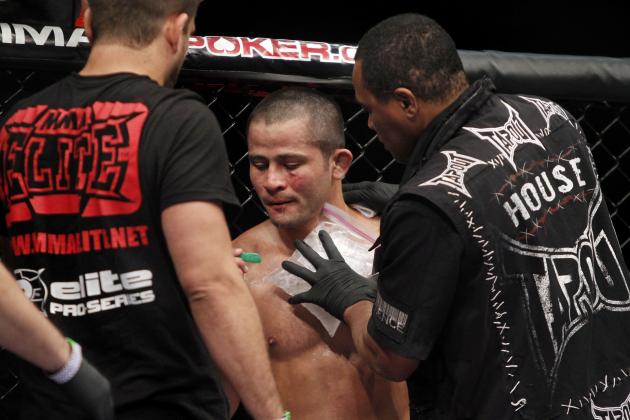 Bruce Kluckhohn-USA TODAY Sports
Jussier Formiga still has one of the most accomplished resumes in the flyweight division.
Jussier Formiga, aka Jussier da Silva, was a bit of a flop in his UFC debut. The prominent Brazilian flyweight came in with high hopes, courtesy of his wins over top Japanese flyweights Mamoru Yamaguchi and Shinichi Kojima.
His first UFC bout, however, was a match against TUF 14 winner John Dodson, who would beat him convincingly.
In spite of that loss, Formiga has a resume that stacks up against that of almost any other flyweight in MMA.
He's going to need to win in his next UFC fight if he wants to stay in the world's biggest promotion, and he is going to need to win big if he wants to stay ranked among the greatest flyweights in the world.
Regardless, he is likely up to the task.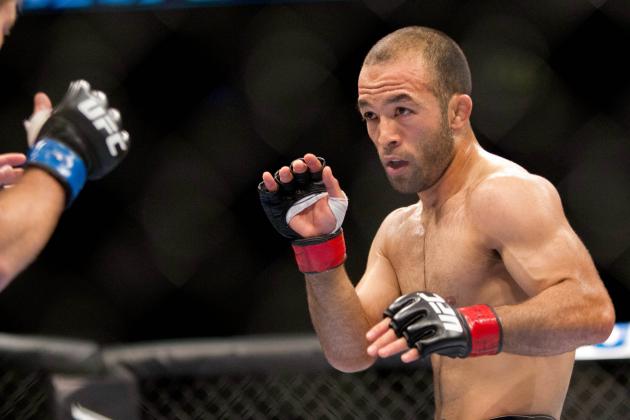 Bruce Kluckhohn-USA TODAY Sports
Darren Uyenoyama looked good in his lone flyweight bout and could be in title contention soon.
At age 33, Uyenoyama is the oldest fighters on this list. With just 11 fights in his MMA career, he is also the least experienced (though he actually made his MMA debut in 2002, he did not fight again after that until 2007).
Regardless, Uyenoyama is 2-0 in his UFC career, beating Norifumi "Kid" Yamamoto by decision in a bantamweight bout and dispatching UFC newcomer Phil Harris in his flyweight debut. That is more than good enough to have him slotted in the upper half of the flyweight division.
While Uyenoyama doesn't yet find himself in title contention, one big win or two over anybody on this list could rocket him up into a showdown with Demetrious Johnson (or whoever might happen to be the champ at that time).
So make sure to keep track of Uyenoyama's future in the 125-pound division.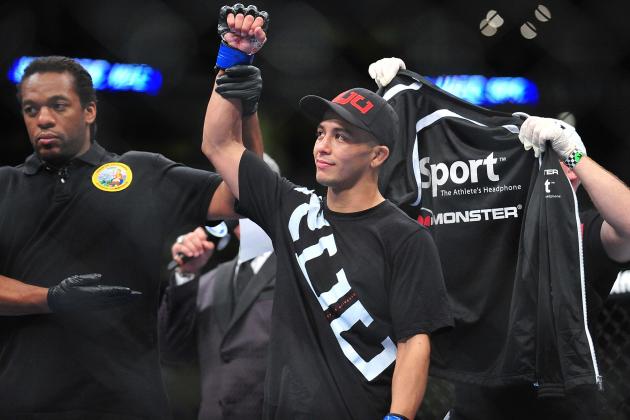 Gary A. Vasquez-USA TODAY Sports
John Moraga may just be one fight away from a title shot.
Fun fact: There are only two fighters in the flyweight division that have winning streaks right now fighting at 125 pounds. One is Demetrious Johnson.
The other is John Moraga.
A product of the MMA Lab, home of lightweight champ Benson Henderson, resurgent star Jamie Varner and former WEC middleweight champ Joe Riggs, Moraga suddenly finds himself as a title contender.
Moraga is 13-1 in his MMA career, his lone loss coming to John Dodson in 2010 (more on Dodson later). He is 2-0 since joining the UFC, beating out Ulysses Gomez and Chris Cariaso.
Stylistically, Moraga is perhaps the greatest threat to Demetrious Johnson, with a height and reach advantage and a legitimate NCAA Division I wrestling pedigree. It certainly doesn't hurt is case that he has finished both his UFC opponents, knocking out Gomez and submitting Cariaso.
Moraga is definitely somebody to keep an eye on as a possible flyweight contender. If he wins his next fight, he could end up fighting for the belt by the end of the year.
Steve Mitchell-USA TODAY Sports
Ian McCall has had a rough go in the UFC thus far.
Before the UFC got into the flyweight business, Ian McCall was regarded by many as, perhaps, the single greatest flyweight in the world. In the UFC, though, he is 0-2-1.
Granted, there is little shame in losing to Demetrious Johnson and Joseph Benavidez, but it's getting a bit questionable if Ian McCall is really, truly, a top flyweight these days.
Yes, many will be quick to point out that he very easily could have found himself fighting Joseph Benavidez if a fight didn't end up wrongly scored.
That said, there is no positive way to spin a 0-2-1 UFC record.
McCall will likely be looking at a fight against a Moraga or a Formiga at this point. His next fight will be telling about where he truly ranks within the 125-pound division. For now, though, we'll keep him near the top.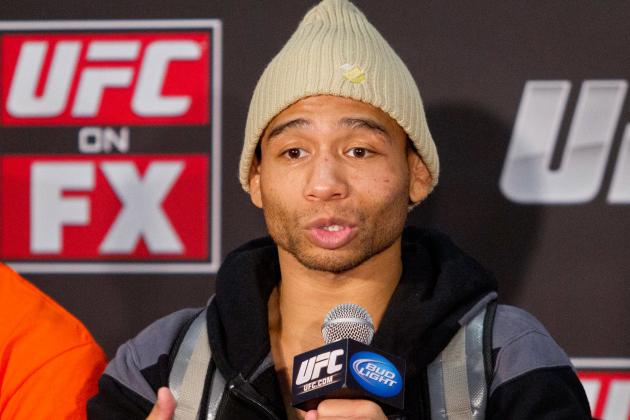 Bruce Kluckhohn-USA TODAY Sports
Dodson is actually deceptively experienced and incredibly skilled.
Even though John Dodson is coming off a rough loss to Demetrious Johnson, he still finds himself right alongside the cream of the flyweight crop.
Make no mistake about the Greg Jackson protege: In spite of his youthful appearance, goofy demeanor and very recent rise to fame, courtesy of winning the bantamweight half of The Ultimate Fighter Season 14, John Dodson is one of the most refined fighters in the division, with a load of big fights to his name.
He has been fighting professionally since 2004, and has done a good job of it. En route to fighting Demetrious Johnson, Dodson beat out Tim Elliott and Jussier Formiga, and before joining TUF, he won a bout with John Moraga in the Dominican Republic. During this stretch, Dodson has established himself as, perhaps, the best finisher below 155 pounds in MMA.
The bout with Johnson was a major setback, but Dodson is still, and will likely remain, one of the best flyweights in MMA.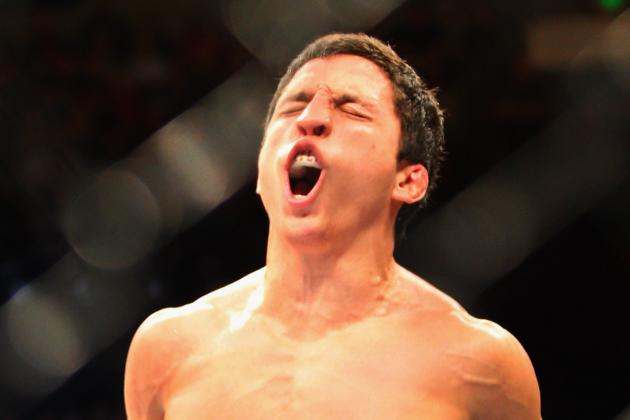 Mark Kolbe/Getty Images
Joseph Benavidez has become the de facto top contender in the flyweight division.
After beating out Ian McCall, Joseph Benavidez has truly cemented his place as the second-best flyweight in MMA. With a convincing win over Yasuhiro Urushitani and his solid career as a bantamweight before that, it's clear-cut that Benavidez belongs here—and possibly on pound-for-pound lists.
It remains to be seen if Benavidez really stands a chance in a rematch against Demetrious Johnson. Even though their fight went to a split decision, the numbers showed that it was not even close, looking strictly at striking.
Still, the flyweight division lacks fighters and lacks names even more. Joseph Benavidez, courtesy of his pair of fights with Dominick Cruz, remains among the most recognizable flyweights in the UFC.
That may be more than enough to get him the next shot for the belt.
David Banks-USA TODAY Sports
Demetrious Johnson remains the top dog in the flyweight division.
Unsurprisingly, the top spot on this list is taken by former UFC bantamweight top contender and current flyweight champion Demetrious Johnson. Now holding wins over Ian McCall, Joseph Benavidez and John Dodson, it is tough to imagine anybody that could challenge "Mighty Mouse."
At bantamweight Johnson sported an impressive 14-2 record, including a 4-2 record in the WEC and UFC (losing only to Brad Pickett and Dominick Cruz). However, since dropping to flyweight, Johnson has been on quite the tear and owns a 3-0-1 record.
His technically masterful striking is complemented nicely by his quality wrestling. The fact that he has a steely chin and some of the best cardio in MMA certainly doesn't hurt, either.
It's tough to tell whom his next fight may be against as of writing this. Still, regardless of his opponent, Johnson should probably be the favorite.