1 Roster, Lineup Change All 30 Teams Should Consider in Spring Training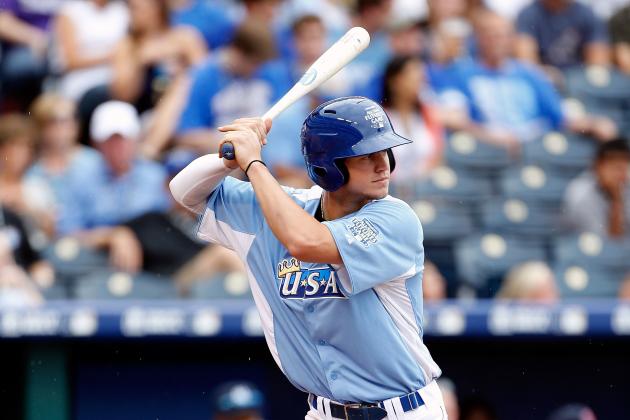 Jamie Squire/Getty Images

Spring training allows major league teams to tinker with their lineups and rosters one last time before the regular season starts.
Players can earn spots on the Opening Day roster or play themselves out of a starting position depending on their performance.
Each team has at least one or two moves that it should consider throughout the course of spring training this year that will make its team better.
Begin Slideshow

»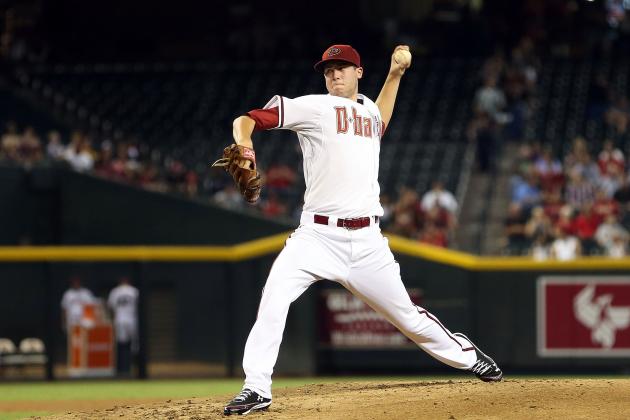 Christian Petersen/Getty Images

As is the case with many teams, the Arizona Diamondbacks have an opening for the No. 5 spot in their starting rotation. Top prospect Tyler Skaggs is one of the players being considered for the role.
However, the Diamondbacks would be better off keeping Skaggs in the minors to start the year. The young starter does not have much left to prove in the minor leagues, but since the team has other options, it should try to keep him in Triple-A to prevent him from using up service time.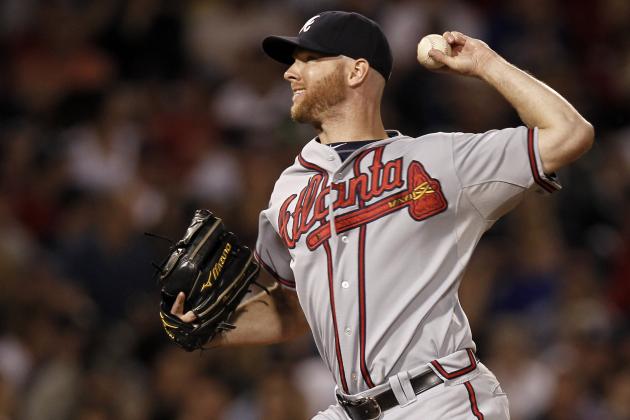 Winslow Townson/Getty Images

It has been reported that the Atlanta Braves plan to use Jordan Walden as their right-handed setup man (h/t Michael Martinez of Fox Sports). While this is a good option, the Braves have a better one.
For two of the past three seasons Jonny Venters has been outstanding out of the team's bullpen. He has looked downright unhittable for extended periods of time, and he should continue to serve as a setup man for Atlanta.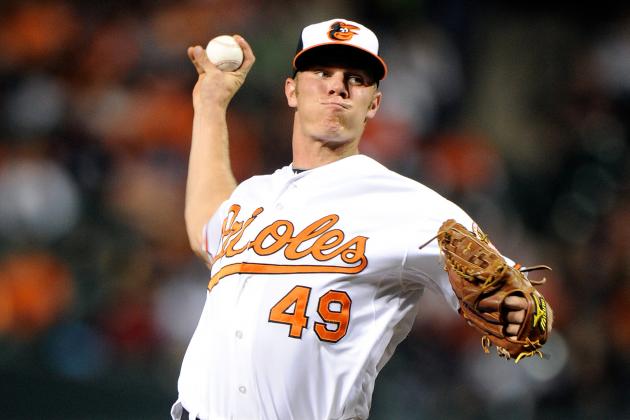 Greg Fiume/Getty Images

Following their postseason berth in 2012, the Baltimore Orioles have a chance to return to the playoffs once again this year. They will need a strong starting rotation to do that.
Dylan Bundy appears to be ready for the major leagues, and the Orioles should include him on their 25-man roster to begin the year so they can have him for pivotal early season matchups with their division rivals.
Tom Szczerbowski/Getty Images

Right now the Boston Red Sox have three players capable of starting at catcher on their roster. Jarrod Saltalamacchia, David Ross and Ryan Lavarnway likely will not all be on the team's Opening Day roster.
Boston should make a move and trade one of these catchers so that it can fill one of its other needs.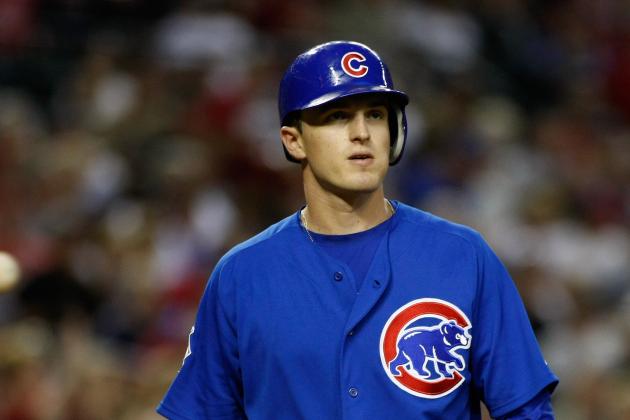 Ralph Freso/Getty Images

Josh Vitters may have struggled in his initial stint in the major leagues, but the Chicago Cubs need to find out if he has what it takes to stick around for the long term. There is not a lot of talent standing in his way at the big league level.
Chicago should give Vitters a look to begin the year, and if he struggles, the team will know that he is not a good option and that it will just need someone to keep the seat warm until one of the other prospects is ready.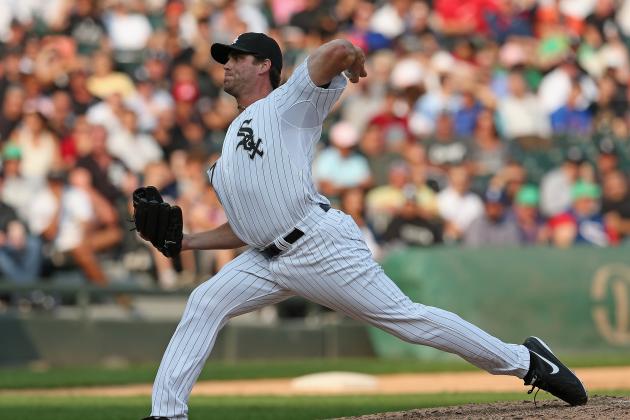 Jonathan Daniel/Getty Images

Addison Reed is still young, and he may be the Chicago White Sox closer of the future, but he did not look like it last season. He had a 4.75 ERA on the year.
Chicago has a chance to pick up one of the wild-card spots in 2013 and every game matters for them. The White Sox cannot have a closer on the mound who is blowing games. Matt Thornton would be a much more reliable option.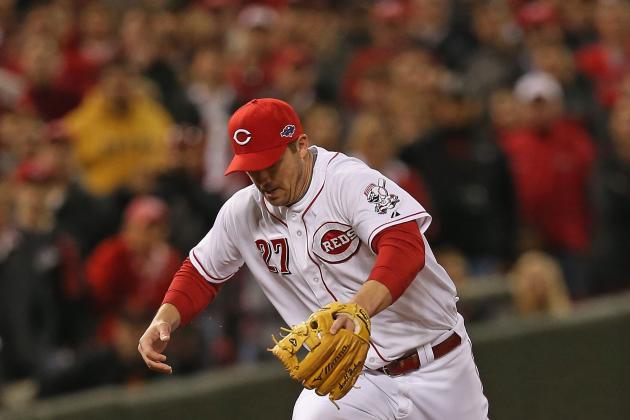 Jonathan Daniel/Getty Images

While Scott Rolen is no longer fit to be a starter in the big leagues, he is still a valuable player. Rolen would be a great bench bat, and he is also a great leader.
Cincinnati is considering bringing Rolen back, and it should try to make a decision about him soon (h/t Mark Sheldon of MLB.com).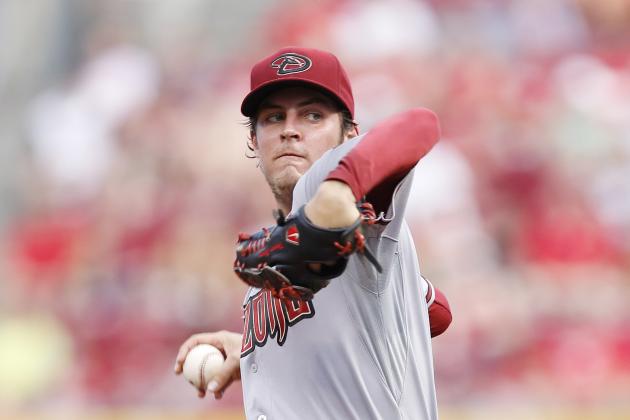 Joe Robbins/Getty Images

Even though Trevor Bauer was the Cleveland Indians' big prize of the winter, the team should not rush to put him on display at the big league level.
Bauer has had some control issues since he was drafted, and the Indians would be wise to let him make a few starts in the minors to try to work everything out.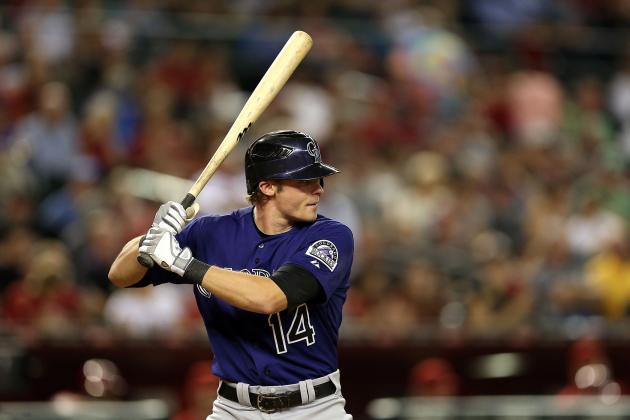 Christian Petersen/Getty Images

Entering spring training, the Colorado Rockies seemingly have a number of options for their infield positions. Chris Nelson, Josh Rutledge and Jordan Pacheco all have proved that they can hold down a starting role.
The problem is that there are only two spots. Walt Weiss will have to figure out a way to fit everyone into the team's lineup.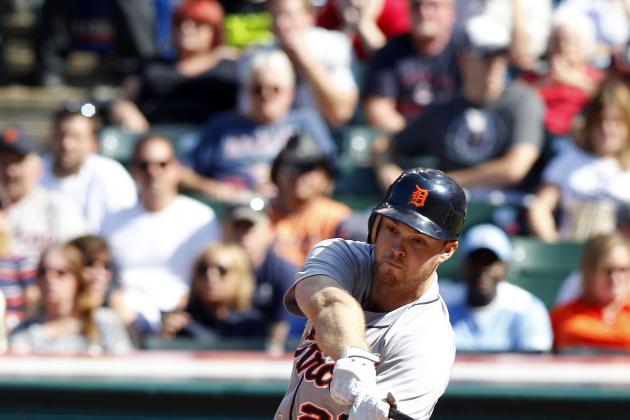 David Maxwell/Getty Images

After reaching the World Series last year and then adding Torii Hunter this winter, there is not much more that the Detroit Tigers need to consider in spring training.
The team is set to make a run deep into the playoffs and how far it goes will be determined by its current roster's performance and if it can stay healthy.
Detroit could try to deal Brennan Boesch this year, but the Tigers won't get a big return for him.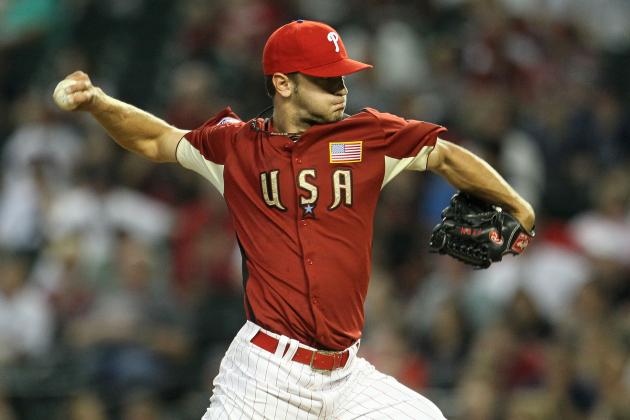 Jeff Gross/Getty Images

There has been some talk that the Houston Astros may try to move Jarred Cosart into the closer's role for the 2013 season (h/t Brian McTaggert of MLB.com). This would not be a smart move.
Houston has nothing to lose in 2013, and it should let Cosart join its starting rotation. If he struggles as a starter, then the Astros can move him to the bullpen at a later point. The thing is, they should give him an extended chance in their rotation first.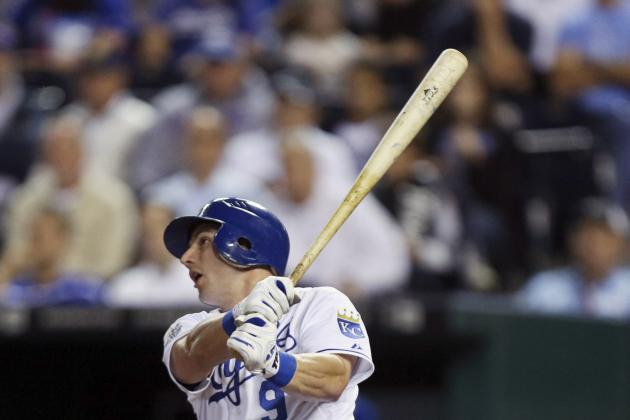 Ed Zurga/Getty Images

Johnny Giavotella has an impressive track record from his time in the minor leagues, and he has demonstrated that he deserves a chance to be a starter at the MLB level.
The 25-year-old will be competing against Chris Getz for the spot at second base in Kansas City. The Royals would be smart to go with the youngster.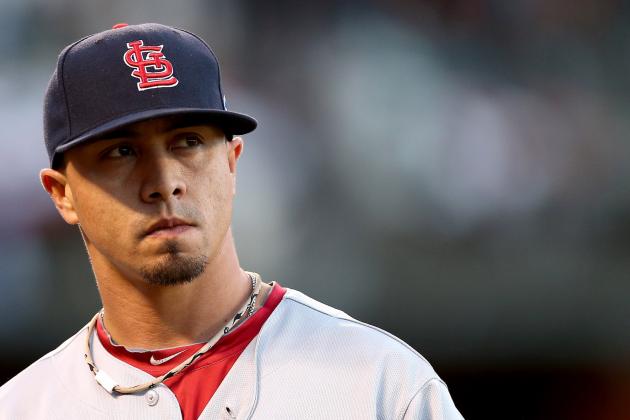 Christian Petersen/Getty Images

The Los Angeles Angels have spent big money for the past two offseasons, and it would actually benefit the team to spend a little bit more.
Los Angeles could strengthen its starting rotation by adding Kyle Lohse. At this point, he may be willing to take a one-year deal, which would work out well for the Angels.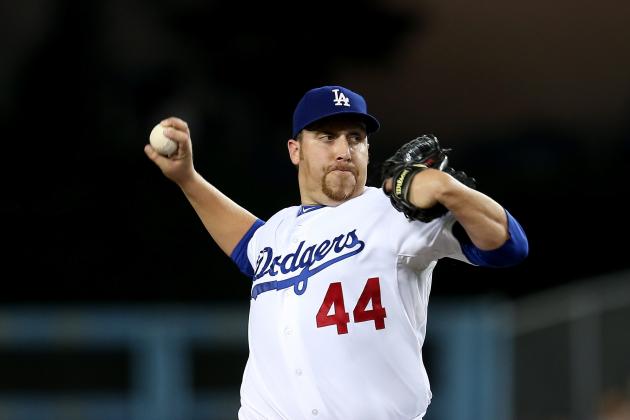 Stephen Dunn/Getty Images

After the array of moves the Los Angeles Dodgers have made in the past 12 months, they have more starting pitchers than they know what to do with.
Aaron Harang is coming off of a good year, but he doesn't really have a spot on the Dodgers' roster. The team would be wise to deal him for a bench bat.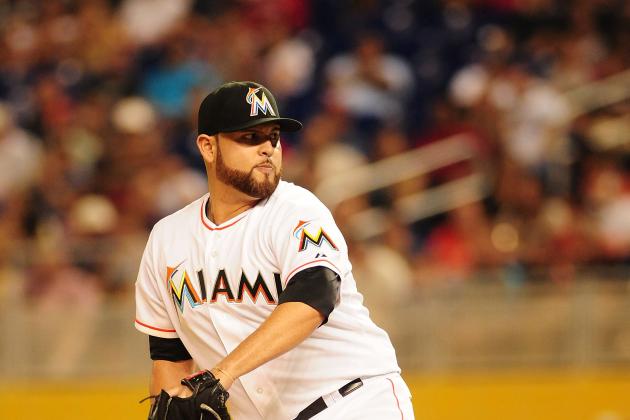 Jason Arnold/Getty Images

It is very clear that the Miami Marlins will not be putting a competitive team on the field in 2013. They have traded away many of their talented and expensive players.
Miami should complete the fire sale and trade away Ricky Nolasco. He has more value in a deal than he will have to the Marlins this season.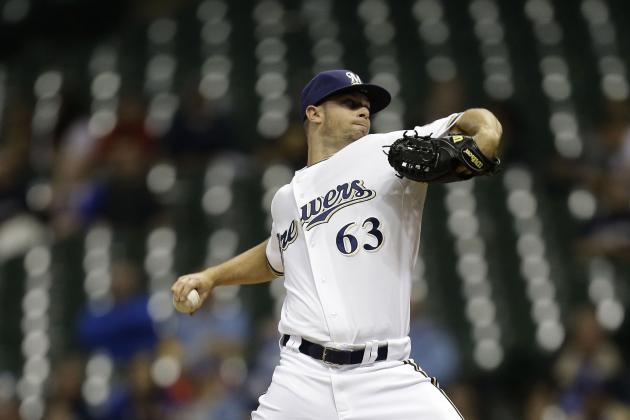 Mike McGinnis/Getty Images

Although the Milwaukee Brewers know who their top three starters are going to be, there is certainly a lot of competition for the remaining two spots.
One of those players that is fighting for a job is Tyler Thornburg. He has shown that he can consistently perform at the minor league level, and it is time for him to show what he can do as a member of the Brewers' starting rotation.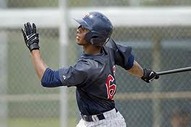 Photo Credit: The Golden Sombrero
After trading away two outfielders this winter, the Minnesota Twins are going to need to figure out what to do in center field.
Although he might not be ready to hold down the position immediately, the Twins should let Aaron Hicks start in center. He will take his lumps early on, but giving him the opportunity will push him to perform.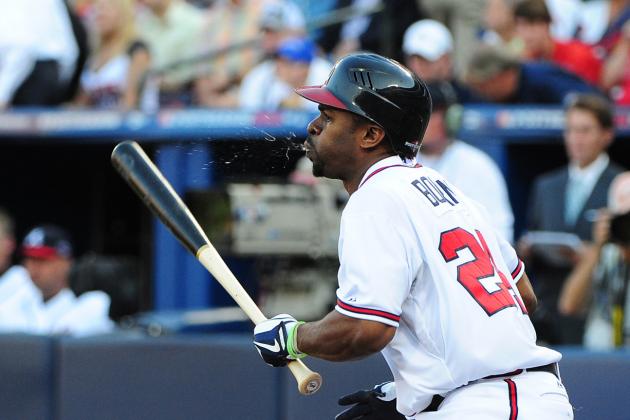 Scott Cunningham/Getty Images

At the moment, the New York Mets appear to be planning to go with one of the worst outfields in the major leagues for the 2013 season. They need to pick up a player that can make an impact.
Michael Bourn would be a great addition to the Mets, but the team is not going to do anything until it can figure out if the MLB will allow its first-round pick to be protected (h/t Nick Cafardo of The Boston Globe).
Nick Laham/Getty Images

The New York Yankees are looking for someone to replace the production that they had from the catcher position last season, and they have a few internal options.
While none of them are great, one does have a lot of potential. Francisco Cervelli may be the safer option, but the Yankees should consider giving Austin Romine a shot at the position.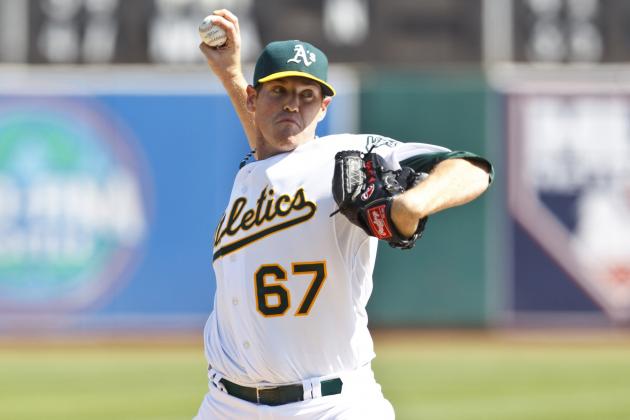 Jason O. Watson/Getty Images

They say that a team can never have too much starting pitching, but at the moment that is a big problem for the Oakland Athletics. There are a number of different ways that they can put together their starting rotation.
As a result, Dan Straily may get squeezed out of the team's rotation. That is a shame, because he is a talented player that can make an impact. Oakland should consider having him come out of its bullpen.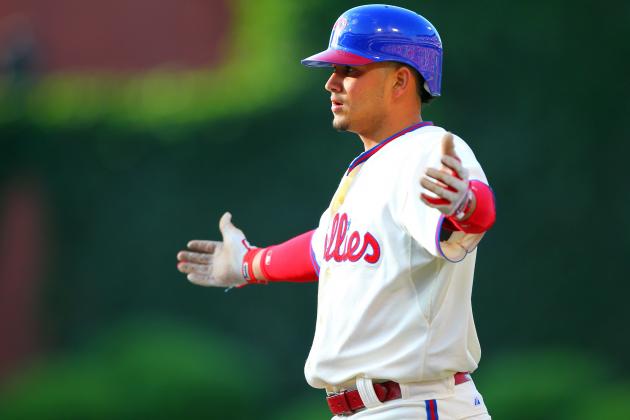 Rich Schultz/Getty Images

Michael Young will be a help in the Philadelphia Phillies' starting lineup, but he will likely hurt the team with his defensive performance at third base.
Philadelphia does not have a true backup for him, and its best option may be Freddy Galvis. The Phillies may be better off putting Galvis in late in games because of the fact that he can likely perform better in the field.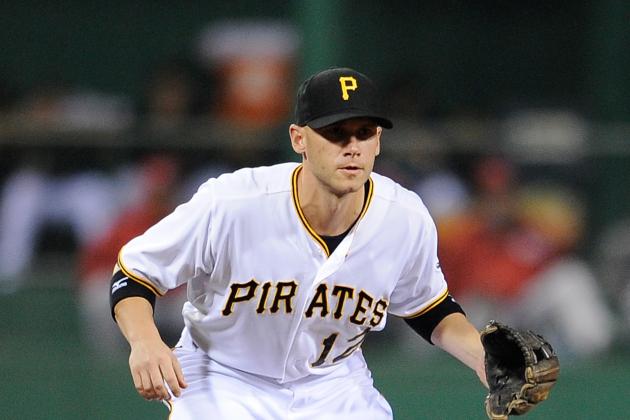 Joe Sargent/Getty Images

Shortstop was a major position of concern for the Pittsburgh Pirates in 2012, and it appears as if they will have the same problem this year.
Clint Barmes seemingly has the job locked down, but he does not deserve it. During spring training, the Pirates should also give Chase d'Arnaud, Jordy Mercer and Josh Harrison a chance to win the starting job.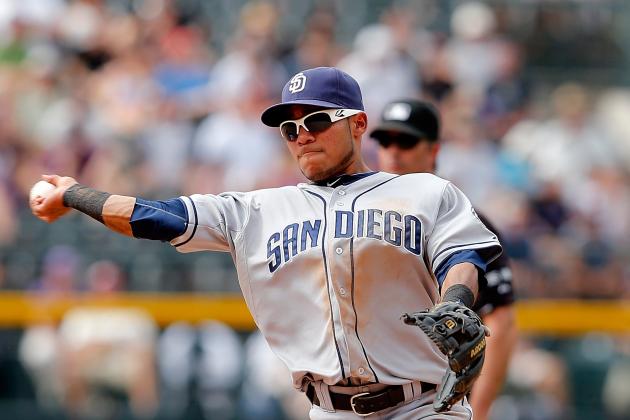 Doug Pensinger/Getty Images

At the moment, it appears that Logan Forsythe will be the San Diego Padres' starting second baseman. That move does not make much sense for the team.
The Padres have Alexi Amarista on their roster, and the youngster could produce at a very similar level to Forsythe. San Diego would be better off finding out if Amarista can be a nice piece for its future.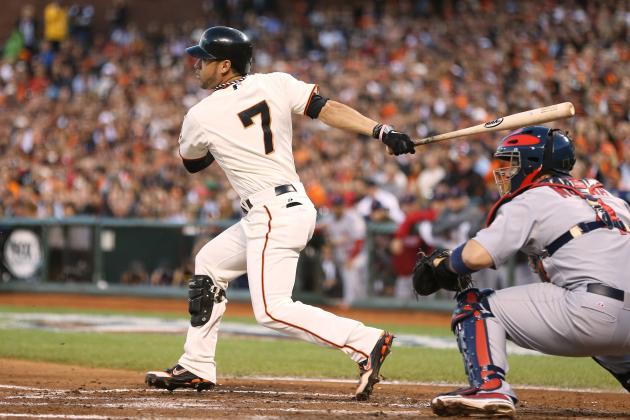 Christian Petersen/Getty Images

There is not much that the San Francisco Giants need to consider in regard to changes heading into 2013. The defending World champions are in a very good situation.
One thing the Giants could do is platoon Gregor Blanco and Andres Torres in left. While Blanco has hit .262 against right-handed pitchers, he has only hit .229 against lefties in his career. Torres, on the other hand, has a .258 average against lefties.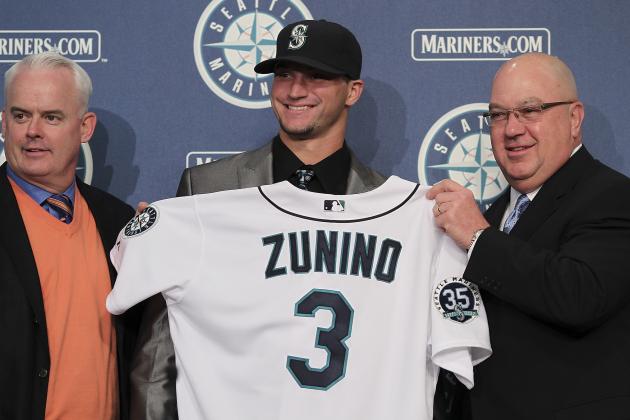 Otto Greule Jr/Getty Images

After all of the moves that the Seattle Mariners have made this offseason, they could have a competitive team in 2013. Putting Mike Zunino on their Opening Day roster would make them even better.
Kendrys Morales would play first base and Jesus Montero would DH if Zunino were in the majors. He is ready for the majors and can make an impact.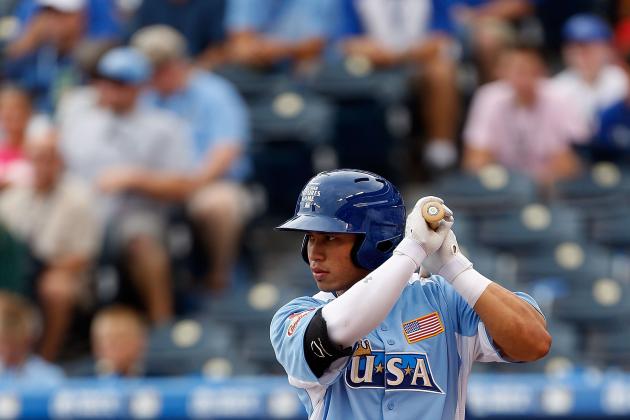 Jamie Squire/Getty Images

Although Kolten Wong could probably use another half season at the minor league level, he likely is good enough to produce in the majors at this point.
Wong's speed and offensive ability would be a nice addition to the St. Louis Cardinals' lineup, and the team should give him a nice, long look in spring training.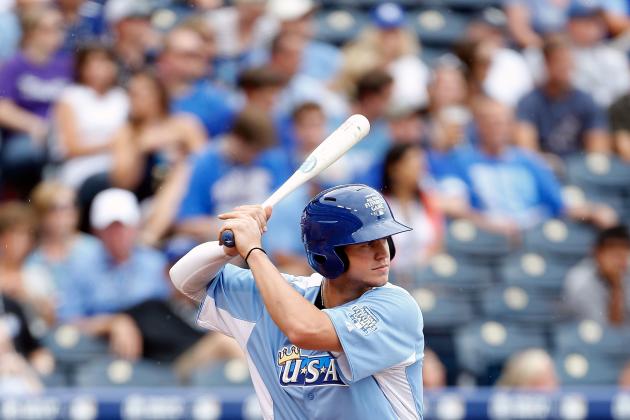 Jamie Squire/Getty Images

There were a number of blockbuster trades this winter, and the biggest prospect moved in any of those deals was Wil Myers. As it stands, he may very well start the year in the minor leagues.
Tampa Bay has a good chance to reach the postseason in 2013, so while there are certainly reasons to keep Myers in the minor leagues, the team would be better off this year if he had a spot in the outfield on Opening Day.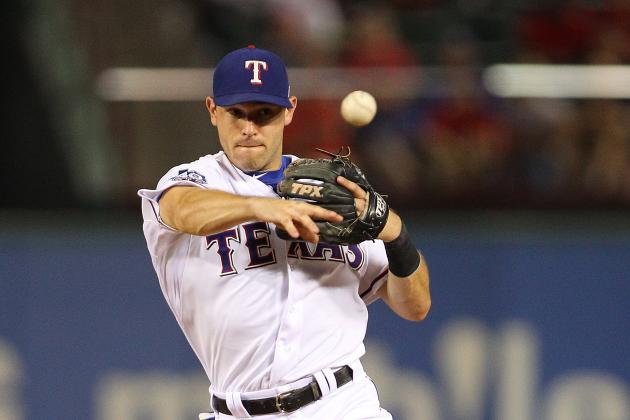 Rick Yeatts/Getty Images

The Texas Rangers are going to have to figure out a way to fit both Jurickson Profar and Elvis Andrus into their starting infield. That means that Profar would likely move to second base.
Ian Kinsler has already said that he would consider a move to left field (h/t Jeff Wilson of Dallas Star-Telegram). The Rangers should see how he plays the position during spring training.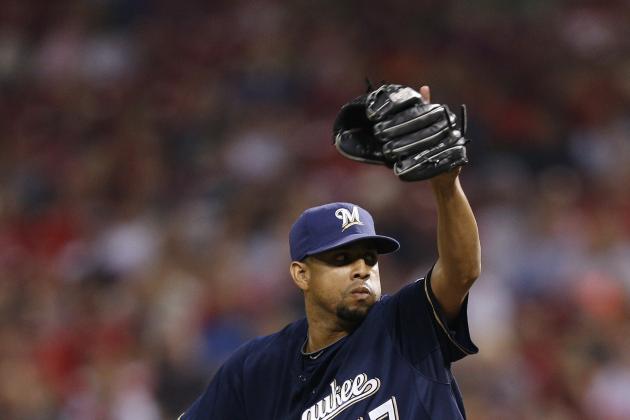 Joe Robbins/Getty Images

The Toronto Blue Jays went through a massive overhaul this winter, and they look like one of the best teams in the major leagues on paper. They could still make an improvement or two in their bullpen.
Toronto could take a risk on a pitcher like Francisco Rodriguez. If it pays off, its bullpen will only be stronger.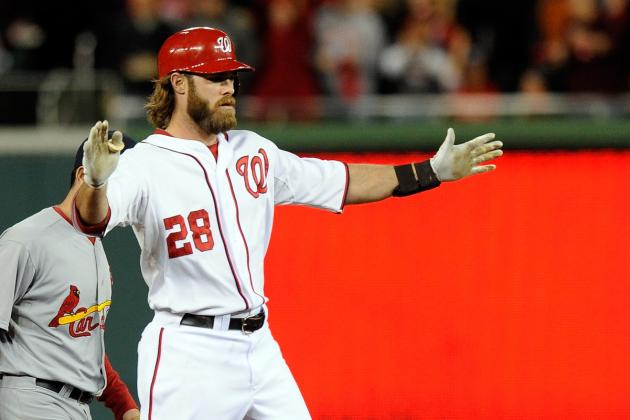 Patrick McDermott/Getty Images

While Jayson Werth did a decent job for the Washington Nationals as a leadoff hitter in 2012, that is not his best spot in the batting order.
Washington should experiment with moving Werth back in the lineup, especially if his power stroke returns to him in 2013.