Aldo vs. Edgar Fight Card: Power Ranking UFC 156 Main-Card Fights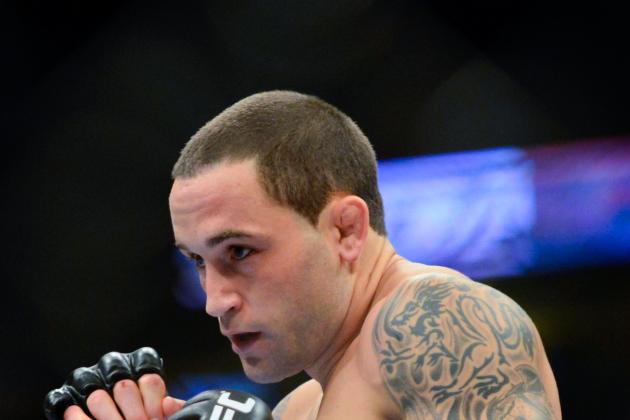 Ron Chenoy-USA TODAY Sports
Frankie Edgar lost another title fight by close decision.
We had a solid night of fights on Saturday. From Facebook to pay-per-view, we got to see some big punches and sweet grappling.
That said, it's all about the main card, and on top of that, this is Bleacher Report. So let's do what we do best and rank these fighters!
Welcome to the UFC 156 power ranking of the main-card fights. Find out which was the most exciting and the least exciting of the five fights that hundreds of thousands dropped $60 to watch on TV.
Begin Slideshow

»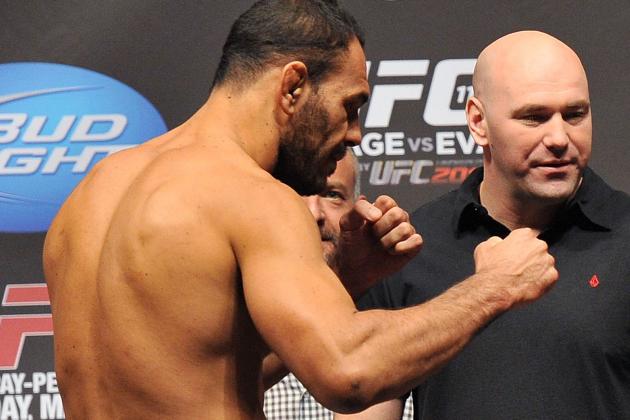 Jon Kopaloff/Getty Images
Antonio Rogerio Nogueira scored an ugly decision victory over a sluggish Rashad Evans.
Antonio Rogerio Nogueira may have pulled off one of the biggest on-paper upsets in recent MMA history. That said, the two fighters were showered with boos for good reason.
When boxers criticize MMA, it's largely rooted in the fact that when mixed martial artists try to box in the cage, they stink at it.
This fight was one of the greatest examples of this concept you'll ever see in the UFC. Both Nogueira and Evans fought like men twice their age and gassed early in the second round.
The result was a slow-paced, sloppy boxing match that went to an unsatisfying decision.
What makes this worse is how much of a slam dunk this should have been for Evans.
Nogueira was dominated on the ground by Jason Brilz, Ryan Bader and Phil Davis. Evans has more grappling prowess than all three of them, but he only shot for four takedowns and was content to get outpointed standing.
A profoundly disappointing fight in every possible way.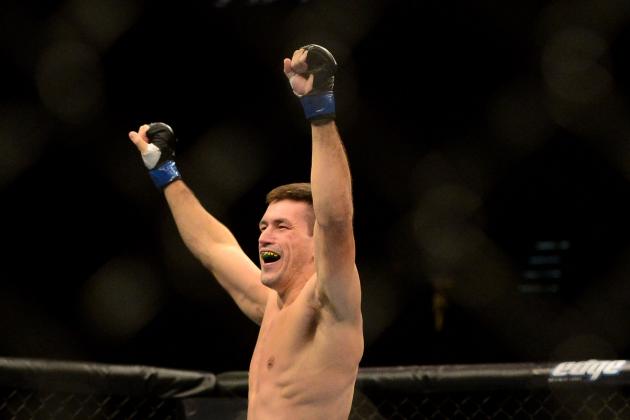 Mark J. Rebilas-USA TODAY Sports
Demian Maia capitalized on Jon Fitch's numerous mistakes to take home a victory.
This fight was another disappointment, though not as big a snoozer as the previous bout.
Much like Evans vs. Nogueira, this bout involved one of the best grapplers in the division getting completely tooled. Unlike Evans vs. Nogueira, though, both fighters were actually legit grapplers.
When I was talking to friends and coworkers about this fight, I was criticizing Maia up and down about his previous fights. What I didn't anticipate was how Jon Fitch decided the best way to handle Maia was to give up his back every time he got a powerless, sloppy single.
Seriously, for a fighter as profoundly skilled on the ground as Jon Fitch is, the concept of not turning your back is first day-type stuff. But in both the first and second rounds, Maia got double underhooks, took Fitch's back with no resistance and locked in a triangle to hold that spot for the entire round.
I'm still not sold on Maia as a legitimate player in the welterweight division. What I will say is that Jon Fitch needs to get his act together.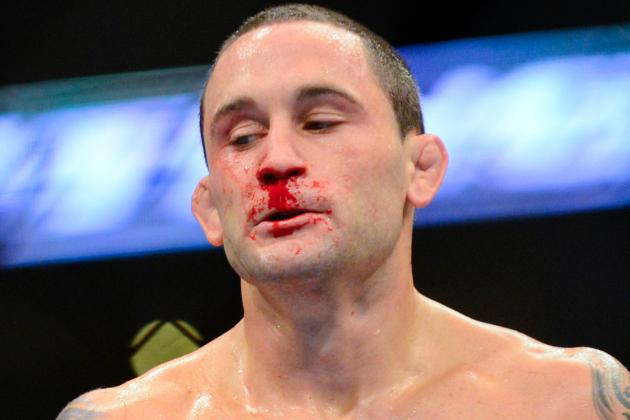 Ron Chenoy-USA TODAY Sports
Frankie Edgar fell just short of beating Jose Aldo...or did beat him, depending on how you scored it.
The featherweight title bout that served as the main event of the evening was a perfectly average fight. Neither fighter was profoundly impressive (outside the fact that they're both amazing fighters), and there were no "oh wow" moments that made me jump out of my seat.
Two great fighters went at it, playing off each other's energy and working toward a tight decision victory that was sure to disappoint some portion of the fanbase.
Both of them got in some good hits. Ultimately, Aldo retained his belt with official scores of 49-46, 49-46 and 48-47. Many, though, scored the bout in favor of Edgar (this writer included).
Either way, there is nothing to take away from this fight. Once again, two talented fighters showed off what makes them great.
It could, however, have been better.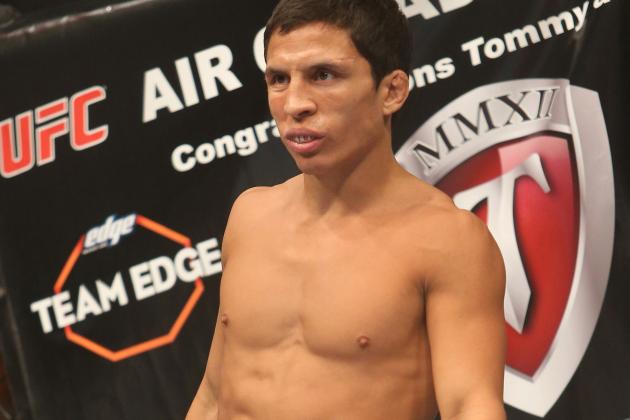 Tom Szczerbowski-USA TODAY Sports
Joseph Benavidez won a huge fight over Ian McCall, possibly making him the flyweight top contender.
The flyweight division is known for its fast-paced bouts, and this was the perfect example of that.
In this critical matchup to determine the next fighter to take on Demetrious Johnson, Benavidez and McCall put on the second-greatest fight of the main card. Darting across the cage, both fighters landed big hits and showed off their lightning quickness in intense ground exchanges.
In the end, Benavidez took two out of three rounds by outlanding McCall on the feet. This potentially sets up a rematch of the first UFC flyweight championship bout. Make sure to check out our official flyweight rankings here.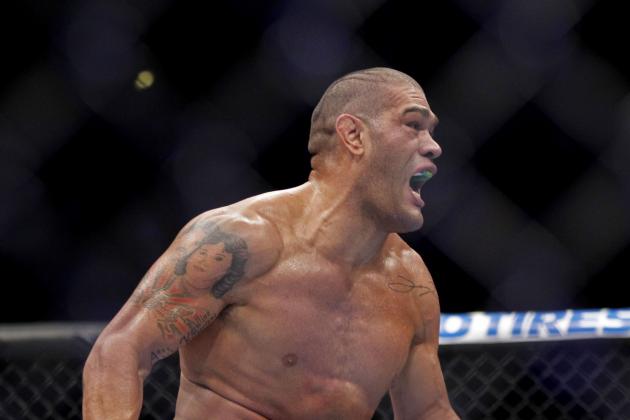 Bruce Kluckhohn-USA TODAY Sports
Bigfoot reasserted himself as a top heavyweight by beating Alistair Overeem.
The Knockout of the Night, unsurprisingly, happened in the top fight of the main card and for very good reason. This is something you're going to hear about all year.
The buildup to this fight was as bitter and vitriolic as anything we've seen.
Overeem was incredibly disrespectful toward Silva. He said Silva was no threat to him, and, what's worse, he meant it. He was condescending and dismissive every time they were together, and when the weigh-in happened, things very nearly got ugly.
After the first two rounds, it seemed like we were going to have a particularly unsatisfying decision victory for Overeem, who dared Silva to hit him at every step. Silva had no answer to Overeem and showed no urgency in the first 10 minutes of the fight.
Then, early in the third round, "Bigfoot" landed a big hand on Overeem. That was followed by several more. Overeem was unconscious on his feet, and after he finally collapsed, Silva screamed at him to get back up as referee Herb Dean tried to push him away.
It was a downright great knockout and will likely end up high on the lists of 2013's best.