Norwich City: 4 Things Learned from QPR Draw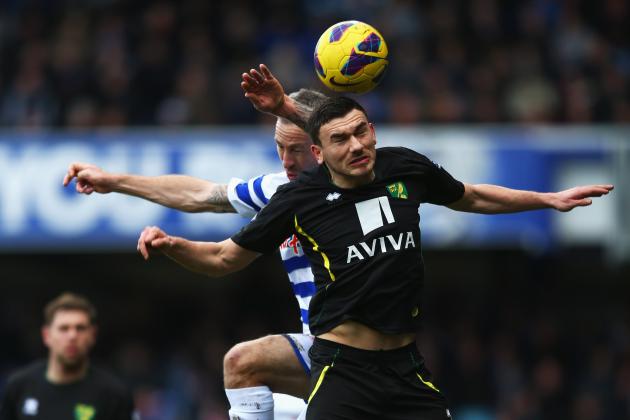 Paul Gilham/Getty Images

It's fair to say that the game at Loftus Road earlier Saturday was not a classic, and it finished in a 0-0 draw. I think Norwich will be happier to have taken a draw given their much safer place within the Premier League.
QPR must be wondering about what their chances of staying in the league will be after this result. It seems they were counting on a home win, but were not good enough on the day to get it. Nevertheless, let's keep this slideshow focussed on Norwich, as always.
And, let's look at what the Canaries have learned from the game and where they can go from here. I think we can take huge positives from another priceless point on our way to Premier League survival.
Begin Slideshow

»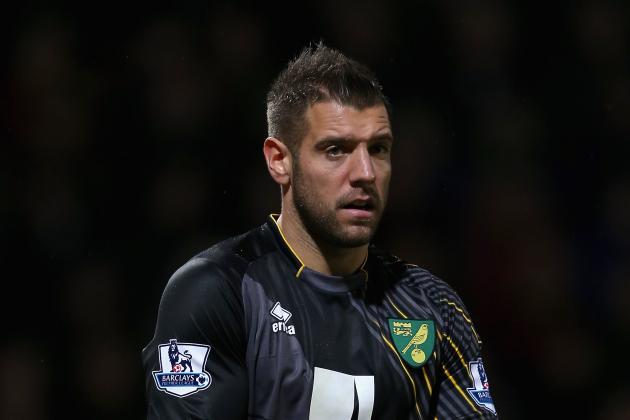 Julian Finney/Getty Images

I didn't write one of these after the draw against Tottenham Hotspur on Wednesday night. However, I thought Mark Bunn played excellently in that game, and I feel the same about his performance against QPR.
I have been critical of the player in the past, but I now remain confident that he could be a very competent 'keeper for Norwich City. In the last couple of games, I have felt genuinely confident that we could keep a clean sheet. Against Spurs, it took a superb piece of magic from Gareth Bale to beat him, and against QPR, he couldn't even be beaten from the penalty spot.
The player has pulled off a number of good saves and now seems to be controlling his area a lot better. This is all good news for Norwich City while John Ruddy remains injured.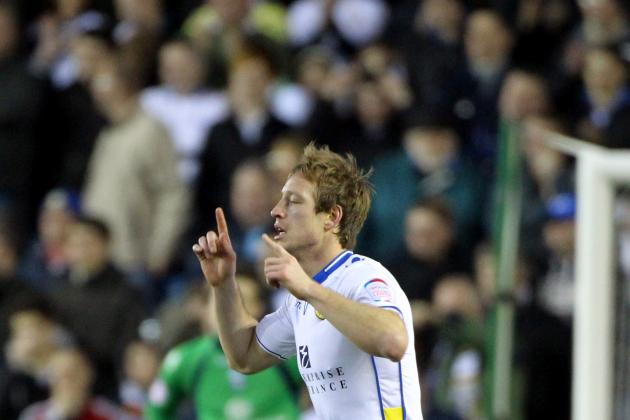 Tim Keeton/Getty Images

This is certainly a very difficult call when involved in a tight game that Hughton clearly didn't want to lose. It's also worth noting that the new forward only arrived at the club on Thursday, so he wouldn't have had much training time ahead of the match.
There is also the issue of how to use Becchio since Hughton prefers the one-up-front system. In the end, the striker made a late introduction as a support player for Grant Holt. I take the view that he should have come on a bit earlier, but not a lot.
It's important to remember that the 4-2-3-1 system is the manager's preferred tactic, so to change it too earlier makes a bit of a mockery of that. However, had he come on a few minutes earlier, he may have scored the winning goal, who knows?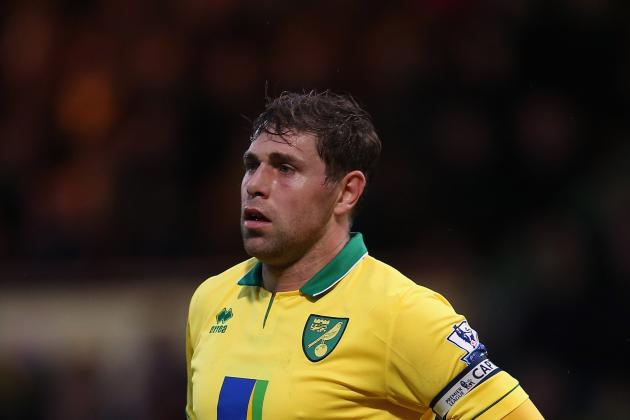 Julian Finney/Getty Images

Keeping on the Becchio subject, it will be interesting to see where Chris Hughton goes from here. Up to now, he has generally used the 4-2-3-1 system. But this may well be because he didn't feel Simeon Jackson and Steve Morison were up to the job.
However, he has now signed Kei Kamara and Becchio, and wouldn't have done so if he didn't think they had the potential to make a difference. I also don't think he has signed the duo purely for the purpose of them coming off the bench.
Therefore, it will be interesting to see if the formation is changed to one that can incorporate two strikers. But it should be noted that if that is done, then it's very difficult to include Wes Hoolahan. So, these are all things for Hughton to think about.
Of course, we don't expect the manager to start rotating players excessively, so he will want to find a settled system that works. One possible option might be to utilize Holt, Hoolahan and Becchio in some sort of front three with Kamara making an impression from the bench. But that would probably mean that he would have to drop either Tettey or Johnson.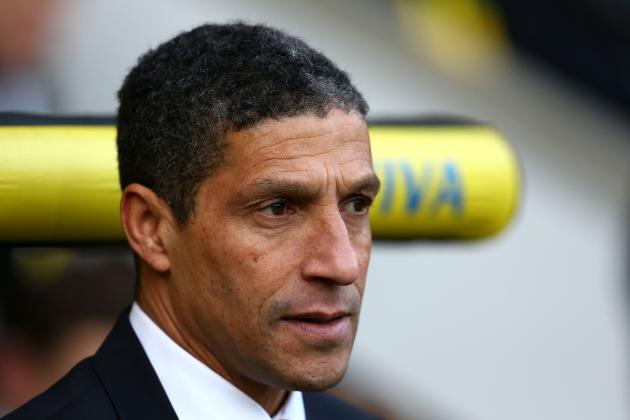 Jan Kruger/Getty Images

I know fans are disappointed to have come away from QPR with just a point, especially when the team is rock bottom of the league and has only won one game at Loftus Road all season. But sometimes it's important to look at the bigger picture of what this result means in the context of the season.
The fact of the matter is that QPR have a string of good players who on their day can cause problems. However, they haven't been able to work consistently as a team unit. Nevertheless, a point away from home in the Premier League is always a good result.
This means that Norwich were able to maintain a seven-point gap over the relegation zone, and as far as I'm concerned, that is excellent news. And, with three of the four next league games at home, things could get much better for Norwich City fans.