How Are Other Cities Funding NFL Stadium Upgrades?
Use your ← → (arrow) keys to browse more stories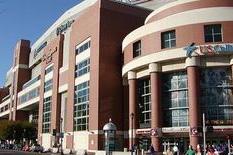 St. Louis is hardly the only city dealing with aging football stadiums and tough questions about how much financial support owners should receive from taxpayers. After arbitrators selected the St. Louis Rams' proposal for upgrades to the Edward Jones Dome, The St. Louis Convention and Visitors Commission and its sponsors, the state of Missouri, the city of St. Louis and St. Louis County, have 30 days to decide how to fund the $700 million plan.