For the last three years, the Lombardi Trophy has been held by an NFC team, and that's not about to change in Super Bowl XLVII.
From the New Orleans Saints in 2010, the Green Bay Packers in 2011 and the New York Giants last season, the Super Bowl hasn't been won by an AFC squad since the Pittsburgh Steelers beat the Arizona Cardinals in Super Bowl XLIII.
That streak will extend to four years following Sunday's clash in the Superdome, as the San Francisco 49ers send Ray Lewis and the Baltimore Ravens packing.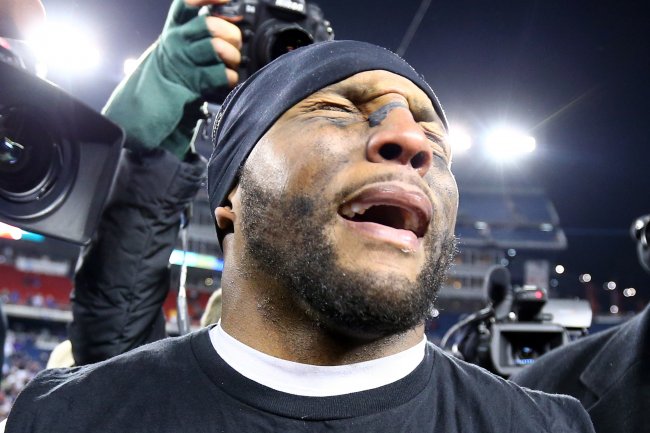 Al Bello/Getty Images
Fans weren't graced with the opportunity to see these two teams go at it during the regular season—as we were with some of the previous Super Bowl matchups—but I'd like to think we already know what we're going to get in New Orleans.
The 49ers and Ravens enter Sunday with two of the best defenses in the NFL.
San Francisco owned the third-best total defense during the regular season while Baltimore has seen Ray Lewis return to help the Ravens lead the playoffs in sacks and interceptions.
With a front seven that boasts the Smiths as well as physical linebackers like Patrick Willis and NaVorro Bowman, it's extremely difficult to produce against this defense.
ESPN's Ed Werder seems to agree:
Niners D is second in points allowed this season. Such teams have won last eight times when reaching SB

— Ed Werder (@Edwerderespn) February 2, 2013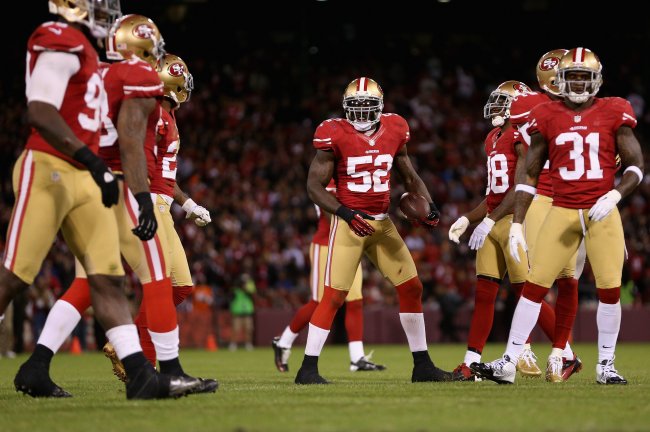 Ezra Shaw/Getty Images
As far as offense, there's been plenty of it for each of these squads.
Both offenses are averaging at least 30 PPG and 424 YPG and have their quarterbacks playing the best football of their lives, but the Niners have the edge.
The read-option offense has proven to be one of the most difficult schemes to stop, as the 49ers, Washington Redskins and Seattle Seahawks proved this season—all teams that made it to the postseason.
But no team runs it better than San Francisco.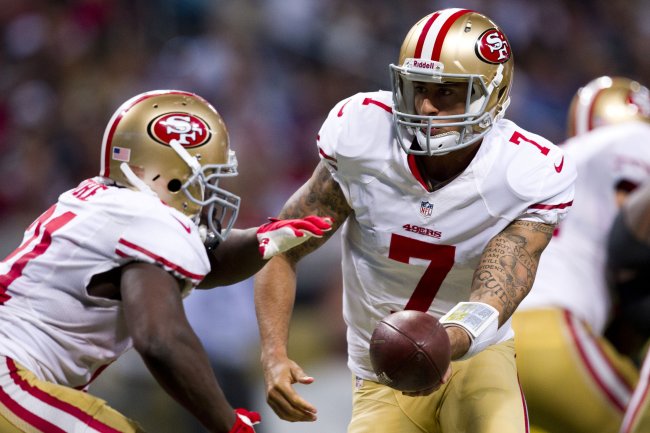 David Welker/Getty Images
Colin Kaepernick has proven that he can pass from the pocket (see: NFC Championship Game), which makes the offensive scheme that much deadlier.
We know he can run, or at least the Green Bay Packers do, and with a physical running back like Frank Gore, you can't predict what this offense is going to do.
Who ya got in Super Bowl XLVII?
Factor in Michael Crabtree having a breakthrough season, Vernon Davis being the ultimate X-factor in the playoffs and LaMichael James blossoming at the right time, and this offense becomes one of the best in the NFL.
Not to be forgotten is Randy Moss, who still poses a deep threat to opposing defenses at the age of 35.
Joe Flacco is playing at an all-time career high this postseason and Ray Rice is one of the most dynamic backs in football, but San Francisco has more weapons and a better scheme to work with.
Super Bowl XLVII isn't going to be a blowout or high-scoring affair by any means.
I already picked the Ravens getting 3.5 points, but when the confetti comes pouring down, it's going to be red and gold to signify a 49ers Super Bowl win.