The 10 Best-Looking Men in Football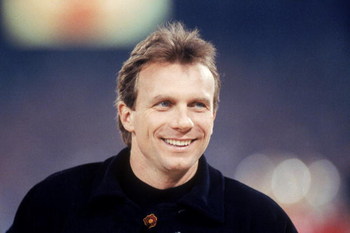 I find it amusing how some football fans, when it comes to hating on players, may resort to physical insults when they fail to find actual arguments on the field.
Let's be honest, all of us at one point or another have pointed to a player's pudgy face as reason to mock him.
Most recently, I have heard Jay Cutler get some mud thrown at his face because he looks like an insomniac who can't grow a beard.
And it's no mystery the players who get the most face time are generally camera friendly.
Throw in the fact that, without handsome athletes period, most women would probably pay no attention to sports. I mean, is it just me who realizes most girls at football games do not understand the rules all that well?
I present to you the 10 best looking guys in the NFL. I'm sure most women would want to be with them and most guys would want to be in their shoes.
10. Adam Archuleta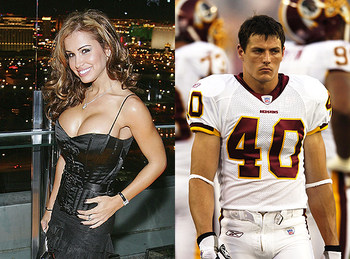 I'm going on the girlfriend comparison for this. She's hot, and she's a Playboy model who probably doesn't go for brains, so by that analysis, I'm going to have to rank this guy in the Top 10.
9. Reggie Bush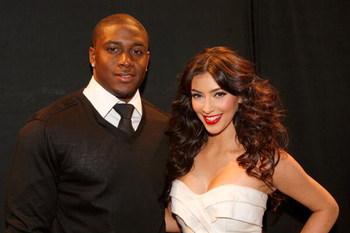 Maybe it's the money, but any guy who can land Kim Kardashian must have some physical charm.
8. Ladainian Tomlinson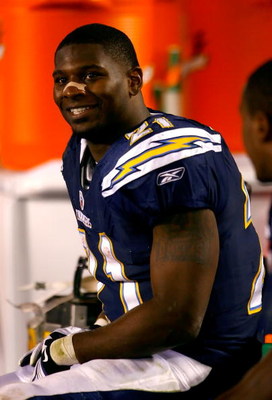 Is it me, or do Tomlinson and Bush look kind of similar? Not to be racist, but it seems a lot of black girls talk high of Tomlinson, except they can't spell his name—they just go by his initials.
I give him the edge based on productivity. He's making the Hall of Fame, so I'm sure he'll get a lot more face time.
7. A.J. Feeley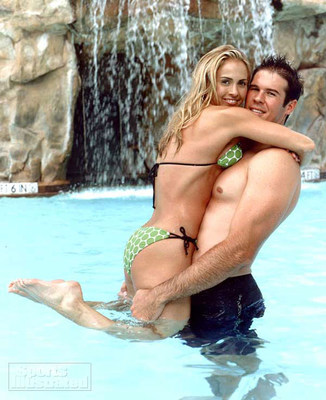 6. Jeff Garcia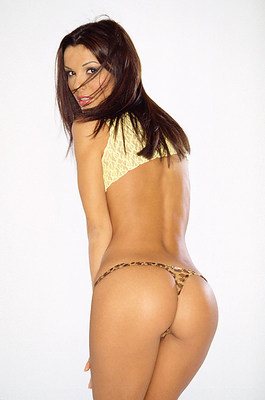 Do you know who Carmella DeceSare is? I will have you know I own the original Playboy issue where she's Miss April—she won Playmate of the Year that season.
She's also Jeff Garcia's wife. I also came to note how many times football fans bring up a black and white photo of Jeff Garcia shirtless on some forums. He's got a ginger face and personally I wouldn't feel challenged by the guy, but he landed a Playmate of the Year, for God's sake, and it's not like Carmella has any money problems.
5. Kyle Boller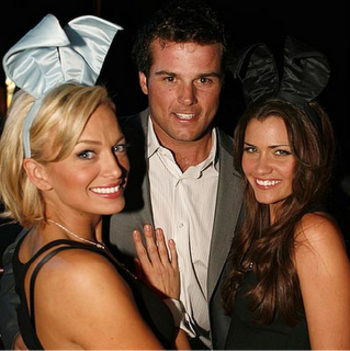 Two reasons I put him here: I feel there needs to be some Rams representation and, secondly, the guy has a great track record. Currently he has Tara Reid, and say what you want, but I still think she's hot
4. Kurt Warner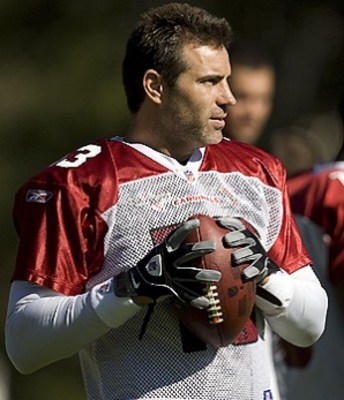 Okay, now I'm going to get heat on this because I'm a big Warner fan on the field, and I have been called out on my man crush. But look at the guy, not many men can pull off the five o clock shadow and look respectable.
2. Tom Brady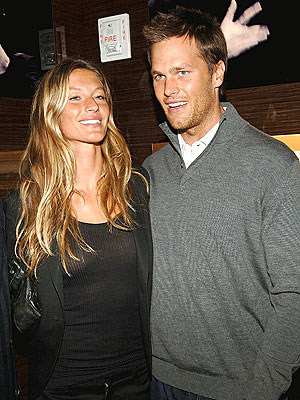 I laugh every time NFL Network shows Brady's combine archive footage, he's changed a lot from that dork. In reality, it's all the magazine covers. They airbrush those photos you know. But since he's the only thing many women know of the NFL, I have to place him this high. Also, he's nailed two amazingly hot model superstars. I believe Aikman never did.
3. Larry Fitzgerald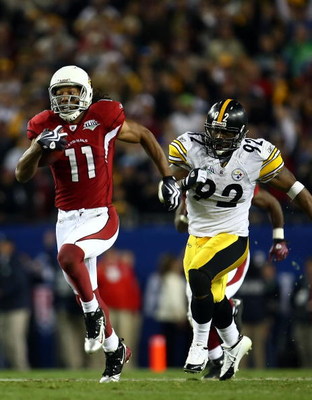 In recent memory I have never heard so many straight guys talking about how good looking an NFL player is. Ok, most of them were Cards fans, but Fitzgerald does look refined, and he's become a consistent top three WR, so the TD luster adds five points.
1. Adam Vinatieri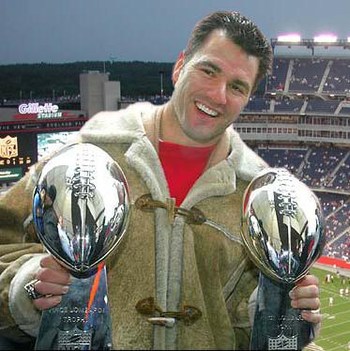 On a personal level, I hate the guy. I am a Rams fan, and his clutch ability with his smug face always pissed me off to the end.
I love to see the guy fail, but it seems the newspapers seldom ever talk of how many field goals he's been missing the past few seasons. No, he's still the poster boy for the clutch kicker, and why?
Well for one thing, he isn't as fragile as most NFL kickers, and when he decides to shave, he can have any woman in the world. This is the man every guy should fear if he's single and at a house party where your girl or a girl of interest to you can spot him.
I'm sure it eases him to never get hit on the field. If there's any man on B/R who wouldn't want to be Adam Vinatieri, I think he is insane.
The Christians say envy is a sin, but in some cases, I think it comes natural. God damn you and your sunshine good looks, Adam Vinatieri!
Keep Reading

Arizona Cardinals: Like this team?