MLB Free Agency: Grading Every Team's Biggest Acquisition This Winter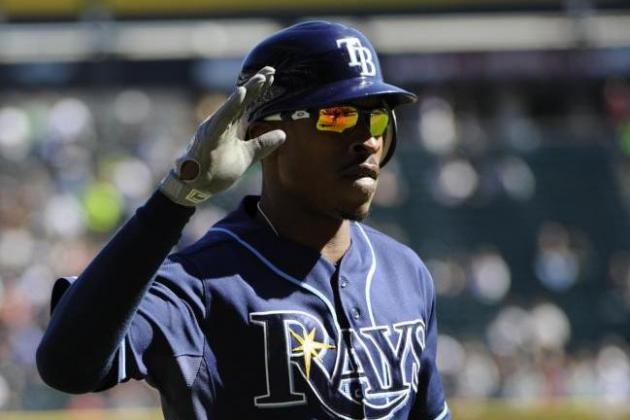 Lisa Blumenfeld/Getty Images
Center fielder B.J. Upton probably won't live up to his new $75.25 million deal as a member of the Atlanta Braves.
Every MLB team has entrusted at least one free agent with a major league contract this offseason. The following grades reveal whether or not front offices did their due diligence before making their biggest acquisitions official.
Ill-advised signings generally occur when clubs overvalue production from a small sample size (e.g. Jeremy Guthrie and Anibal Sanchez). On the flip side, it is a mistake to dismiss recent failures from players who were previously very dependable.
We can already express certain critiques and accolades before seeing the on-field results.
Begin Slideshow

»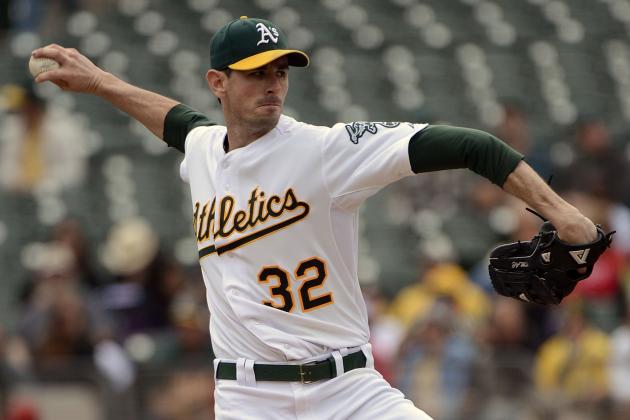 Thearon W. Henderson/Getty Images
Brandon McCarthy.
Grade: B+
Brandon McCarthy was cleared to resume baseball activities just weeks after suffering a scary head injury.
Teams were reluctant to sign him, nonetheless.
The Arizona Diamondbacks added a consistent strike-thrower to their rotation for less than $8 million per year. It should be an excellent bargain if he avoids the disabled list.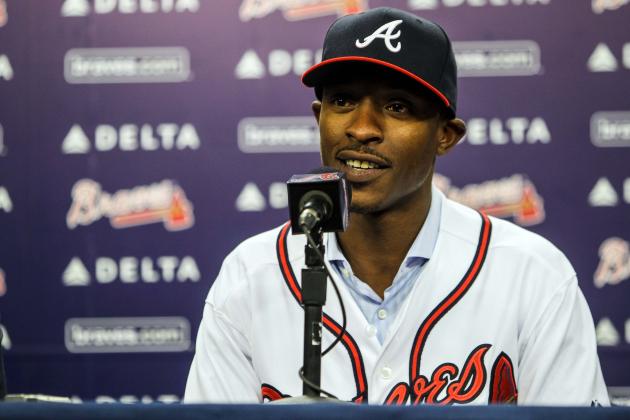 Daniel Shirey-USA TODAY Sports
B.J. Upton.
Grade: C
We're still waiting for B.J. Upton to "realize his potential" and become an All-Star center fielder. Thanks to raw talent, he's already an above-average player.
But $15 million per year seems pretty unreasonable for someone who posted a sub-.300 on-base percentage last season.
At least Upton has been durable.
Elsa/Getty Images
Nate McLouth.
Grade: A-
It didn't seem like Nate McLouth would ever sign another major league deal after getting off to an awful start in 2012.
A few strong months with the Baltimore Orioles changed everything.
His one-year deal and modest base salary make sense for the O's.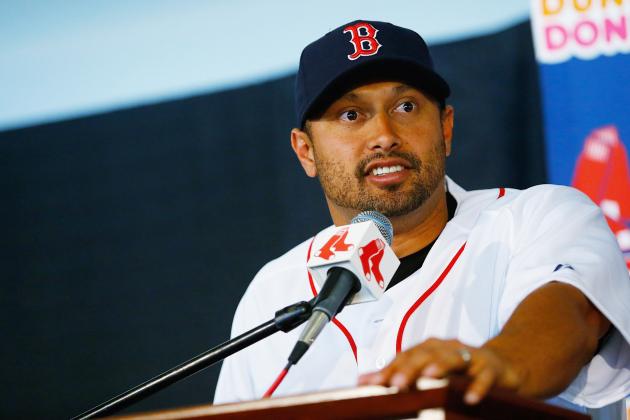 Jared Wickerham/Getty Images
Shane Victorino.
Grade: C+
Three years is probably too much for Shane Victorino considering he just completed a not-so-great campaign.
Even if Victorino's hitting ability gradually fades, the Boston Red Sox would be satisfied with aggressive baserunning and solid defense.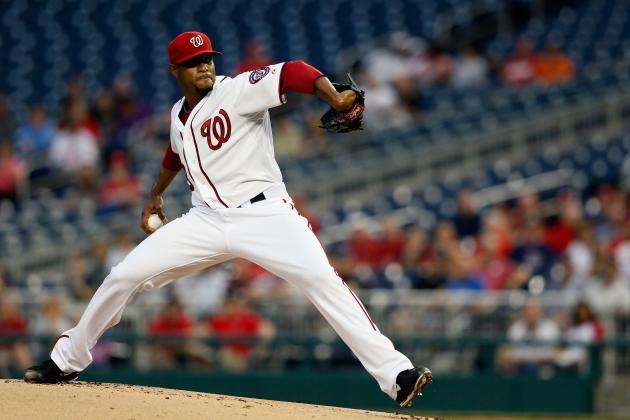 Rob Carr/Getty Images
Edwin Jackson.
Grade: B+
Everything is relative in free agency. Because the Chicago Cubs passed on an $80 million Anibal Sanchez offer to sign Edwin Jackson for $52 million, they deserve a pat on the back.
The quality of these starting pitchers is comparable, while the latter provides more durability.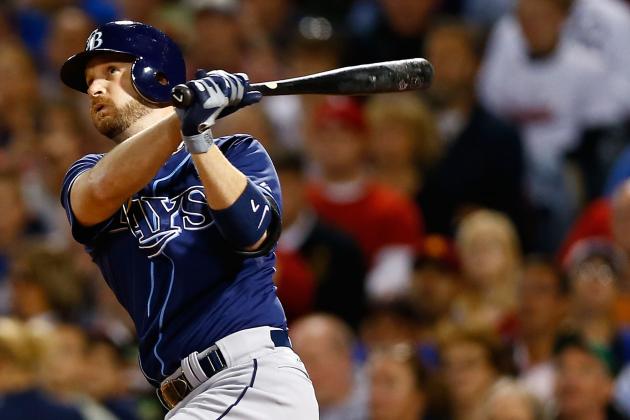 Jared Wickerham/Getty Images
Jeff Keppinger.
Grade: A-
This would've been the perfect signing if the Chicago White Sox had only guaranteed two years.
Regardless, Jeff Keppinger's versatility and contact hitting ensure that he'll be worth more than $4 million per season.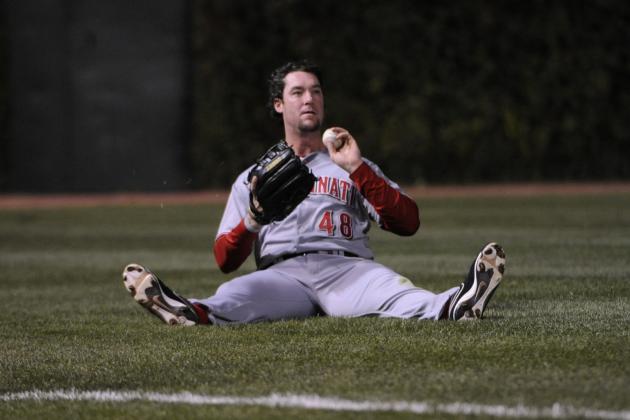 David Banks/Getty Images
Ryan Ludwick.
Grade: A-
Ryan Ludwick balances the Cincinnati Reds lineup with his right-handedness. His fielding is bearable and the power will be well worth $15 million over two years.
Elsa/Getty Images
Nick Swisher.
Grade: B+
The Cleveland Indians landed their top target without forking over "Jayson Werth money."
Nick Swisher is a durable, consistent power source. His fielding should be considered slightly below average, but the offensive contributions and positive attitude justify a eight-figure annual salary.
The veteran outfielder undoubtedly improves the Tribe, albeit while accounting for a sizable chunk of team payroll.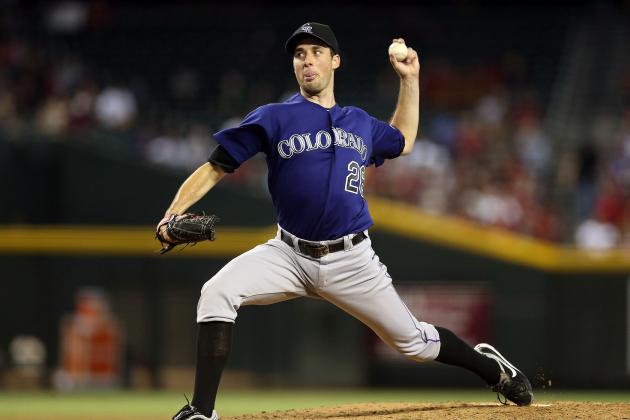 Christian Petersen/Getty Images
Jeff Francis.
Grade: C
By Colorado Rockies' standards, Jeff Francis is a respectable starting pitcher. His presence actually strengthens the rotation.
But coming off an abysmal summer where they set several dubious records, the Rockies needed to search for help in a higher free-agent tier.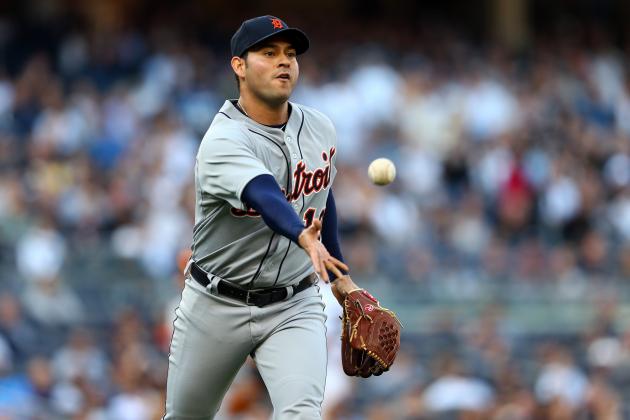 Elsa/Getty Images
Anibal Sanchez.
Grade: B-
The Detroit Tigers have been spending freely the past few winters, so re-signing Anibal Sanchez certainly wasn't a surprise.
He impressed toward the end of 2012—particularly in the postseason—and still has the potential to get better.
However, there are injuries in Sanchez's not-so-distant past.

David Banks/Getty Images
Carlos Pena.
Grade: B+
The Houston Astros have no intention of contending in 2013. That's obvious from their trades of veteran talent over the summer and recent decisions to move Wilton Lopez and Jed Lowrie.
To them, Carlos Pena is a stopgap until an internal option proves himself worthy of the designated hitter role.
Pena accepted a big pay cut following a disappointing campaign. He brings legitimate extra-base-hit ability and a great attitude.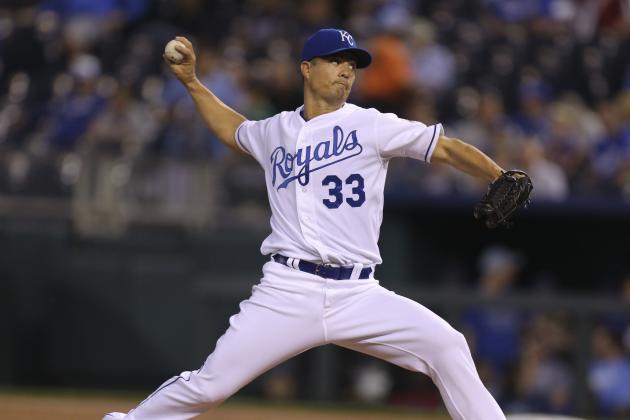 Ed Zurga/Getty Images
Jeremy Guthrie.
Grade: C-
The Kansas City Royals completed this signing before they knew whether or not James Shields was coming to town.
Still, there is no way to rationalize the overall commitment.
Jeremy Guthrie's struggles at high altitude in 2012 cannot be entirely excused. An annual salary north of $8 million doesn't ruin the franchise, but the three years of length are head-scratching for anybody his age.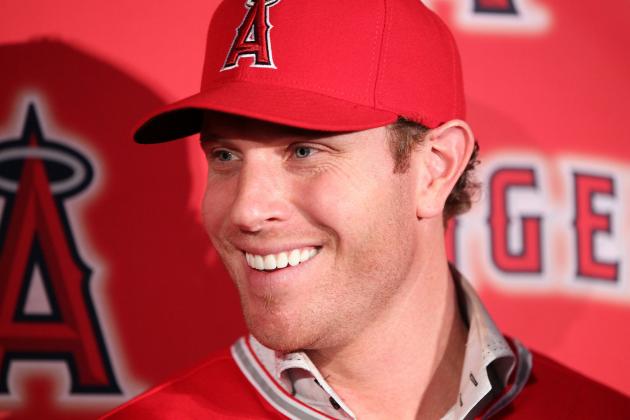 Victor Decolongon/Getty Images
Hamilton is L.A.'s new left fielder.
Grade: B+
In a different context, a general manager might be reprimanded for investing big bucks in Josh Hamilton.
It makes sense for the Los Angeles Angels, however, because they were primarily competing against the Texas Rangers for his services. The addition also allowed Mark Trumbo to slide comfortably into the designated hitter spot.
USA TODAY Sports
Greinke and Clayton Kershaw will co-lead the Dodgers rotation.
Grade: A+
The Los Angeles Dodgers operate with near-limitless resources. Zack Greinke's $147 million contract will not deter them from making more expensive decisions.
Because the 29-year-old was traded during last season, the crosstown Los Angeles Angels could not extend a qualifying offer. As a result, the Dodgers retain their 2013 first-round draft pick.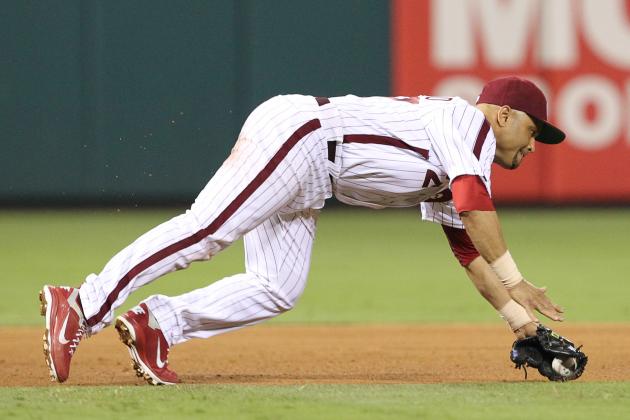 Hunter Martin/Getty Images
Polanco will occupy third base.
Grade: B
Placido Polanco will see the field regularly on a depleted Miami Marlins roster. He continues to perform well defensively and put balls in play.
The only worry is that health issues could sideline him for extended periods.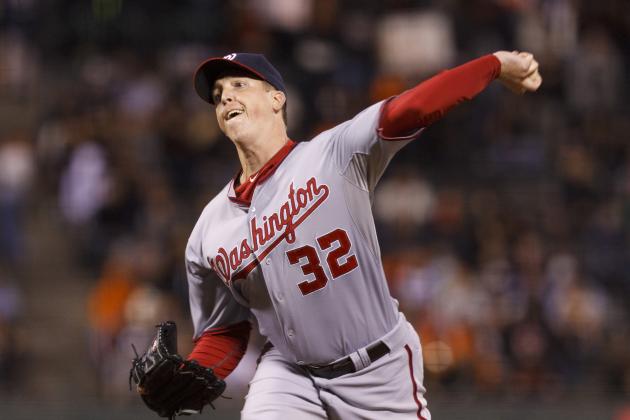 Jason O. Watson/Getty Images
Tom Gorzelanny.
Grade: C+
Tom Gorzelanny was one of many available relievers to sign multi-year deals.
His case is unusual because the left-hander typically pitches in low-leverage situations.
Perhaps the Milwaukee Brewers should have promoted from within and sought rotation help instead.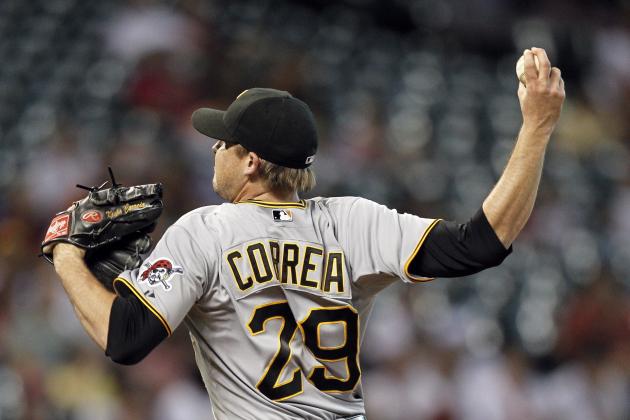 Bob Levey/Getty Images
Kevin Correia.
Grade: D
Low-cost additions like Rich Harden and Mike Pelfrey could be pleasant surprises on the Minnesota Twins pitching staff in 2013. Trevor May, Alex Meyer and Vance Worley (all of whom were acquired via trade) represent the future.
But why did the team sign Kevin Correia for two years! His results in the National League were very ordinary and the improving AL Central won't be any easier.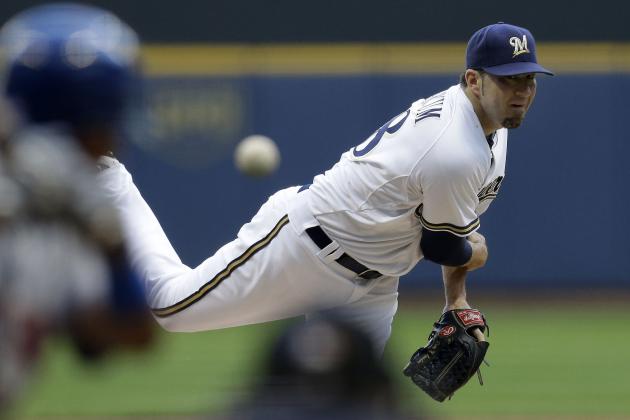 Mike McGinnis/Getty Images
Shaun Marcum.
Grade: B+
Shaun Marcum battled injury last season and missed out on a fully-guaranteed deal.
Though Marcum cannot replace R.A. Dickey, he has shown that you can be successful with finesse.
Nice pick-up for the New York Mets.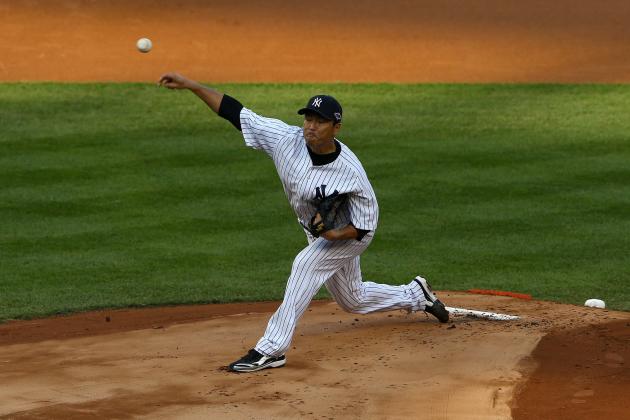 Al Bello/Getty Images
Kuroda was New York's most effective starter last season.
Grade: B+
With Michael Pineda still several months from returning to the majors, the New York Yankees needed to fortify their starting rotation.
Kuroda flourished in the Bronx last summer and actually insisted on a one-year agreement.
If only the $15 million salary was a bit lower.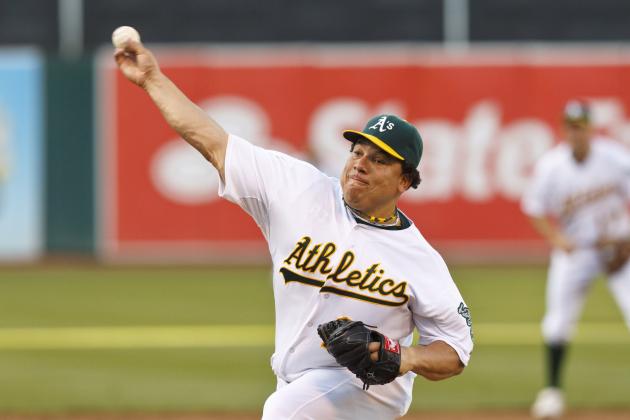 Jason O. Watson/Getty Images
Bartolo Colon.
Grade: B
Bartolo Colon has been suspected of using performance-enhancing drugs since 2011 when he pitched for the New York Yankees. Major League Baseball finally caught him in August and hit him with a suspension that expires during the first weekend of the regular season.
A drop in velocity could be devastating for Colon, who relies heavily on his fastball.
On the other hand, retaining him as rotation depth allowed the Oakland Athletics to trade starting pitching prospects and address their weaknesses.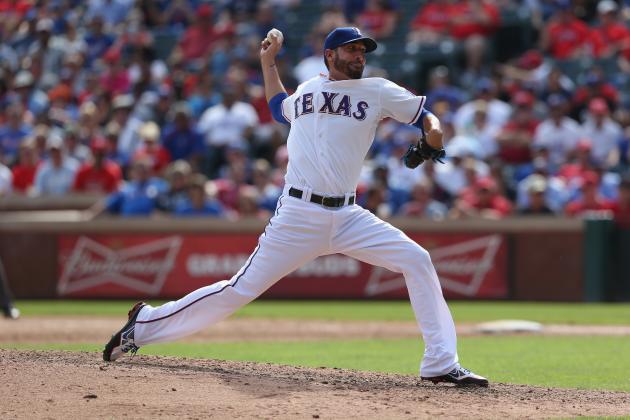 Ronald Martinez/Getty Images
Mike Adams.
Grade: A
Mike Adams would be the top reliever in most MLB bullpens.
He fits in as a setup man on the Philadelphia Phillies, who now boast an extraordinary late-game duo to preserve small leads.
After suffering from thoracic outlet syndrome in 2012, Adams reportedly has no lingering issues.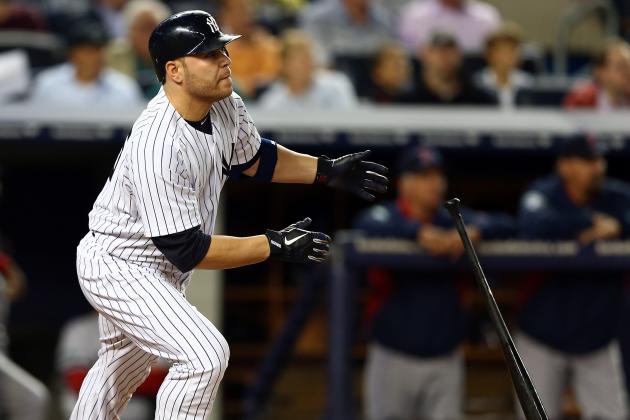 Elsa/Getty Images
Russell Martin.
Grade: B+
The Pittsburgh Pirates needed to make a change behind the plate.
Rod Barajas—their primary catcher last summer—did not intimidate opposing baserunners. They essentially took extra bases at will.
Not only is Russell Martin a great defensive player, but a power source, too.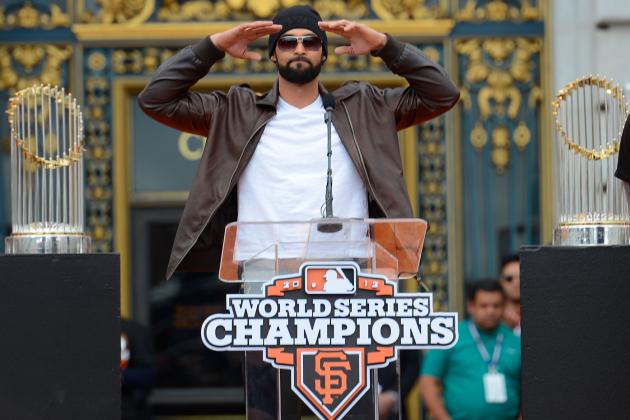 Thearon W. Henderson/Getty Images
Angel Pagan.
Grade: B
The San Francisco Giants tend to reserve multi-year contracts for familiar faces. Bad experiences with Aaron Rowand, Barry Zito and others have taught the front office to be more cautious.
Angel Pagan definitely wasn't the most talented center fielder available, but there's nothing wrong with $10 million per year for an athletic player in his prime.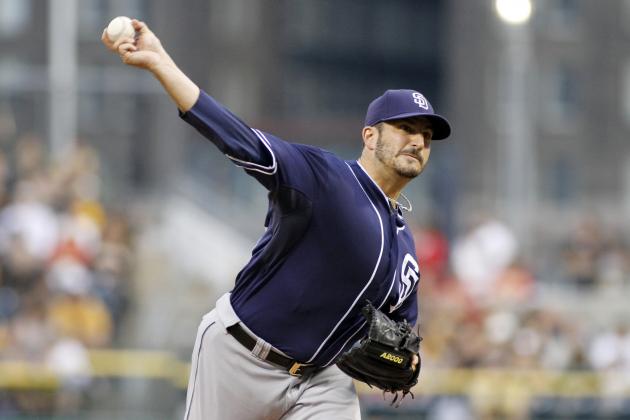 Justin K. Aller/Getty Images
Jason Marquis.
Grade: B-
Jason Marquis was adequate during his half-season with the San Diego Padres.
As a ground-ball pitcher, the shrinking dimensions at Petco Park shouldn't have any adverse effects.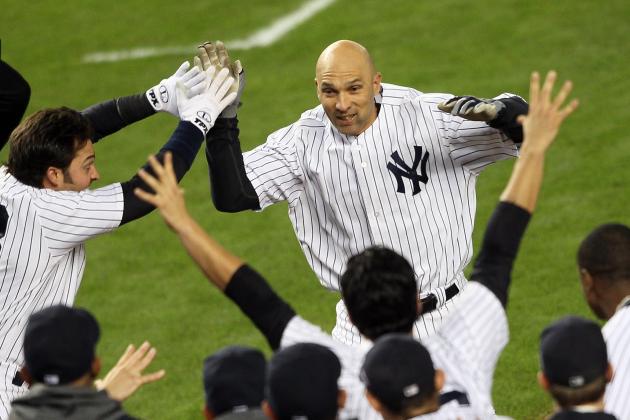 Alex Trautwig/Getty Images
Raul Ibanez.
Grade: C
Seattle Mariners general manager Jack Zduriencik praised Raul Ibanez for his "outstanding leadership skills" and MLB experience when announcing the signing (via ESPN.com).
But can he produce against southpaws?
The M's ought to platoon Ibanez and Jason Bay at the designated hitter spot.
Unfortunately, it seems that the plan is to occasionally use the 40-year-old in the field.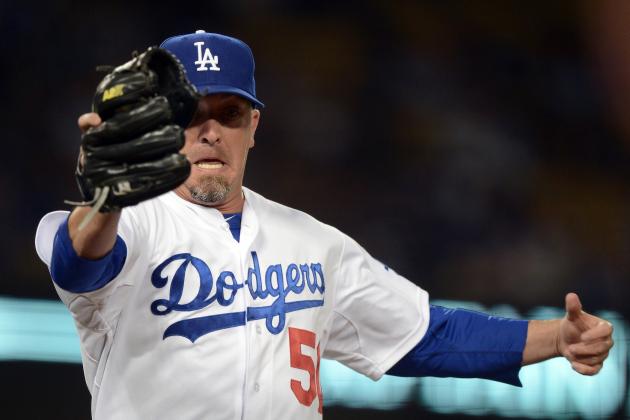 Harry How/Getty Images
Randy Choate.
Grade: B+
Relief pitchers decline more gradually than their peers at other positions.
As of 2012, Randy Choate was manhandling left-handed batters. That will still be the case in 2015 when his deal with the St. Louis Cardinals expires.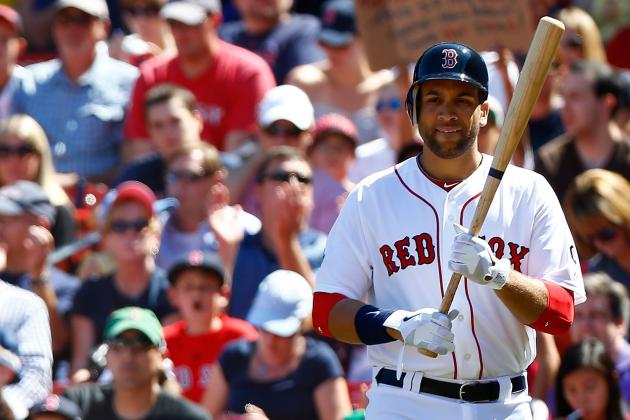 Jared Wickerham/Getty Images
James Loney.
Grade: B+
James Loney is a former top prospect who never developed the raw power that we associate with most first baseman.
Despite that, he was a respectable offensive player through the 2011 season.
Recent awfulness suggests that Loney is best utilized as a platoon player. Considering his smooth fielding and production against right-handers, $2 million seems pretty reasonable.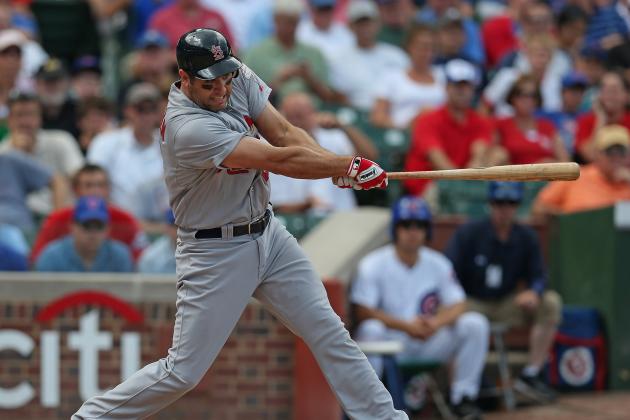 Jonathan Daniel/Getty Images
Lance Berkman.
Grade: B-
Even in the twilight of his career, Lance Berkman is arguably the best active switch-hitter.
An eight-figure salary would have been appropriate if he was healthy and motivated. It's difficult to believe that either characterizes Berkman entering his age-37 season.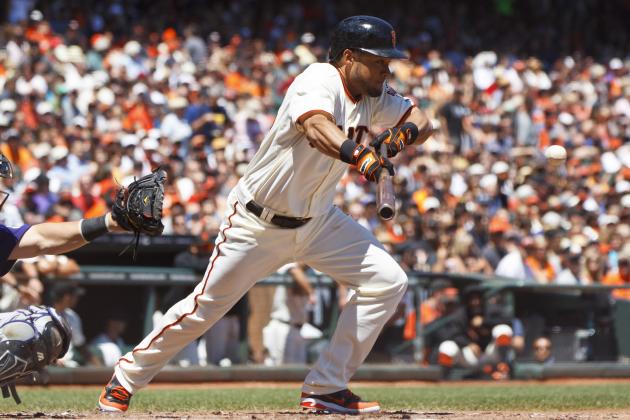 Jason O. Watson/Getty Images
Melky Cabrera.
Grade: C+
Melky Cabrera's 50-game PED suspension ended when the San Francisco Giants went on their World Series run.
Clean Cabrera won't be an MVP candidate, but the Toronto Blue Jays still expect the outfielder to perform way above replacement level.
That's not a given. He has been somewhat of a defensive liability for his last few teams and eternally impatient in the batter's box.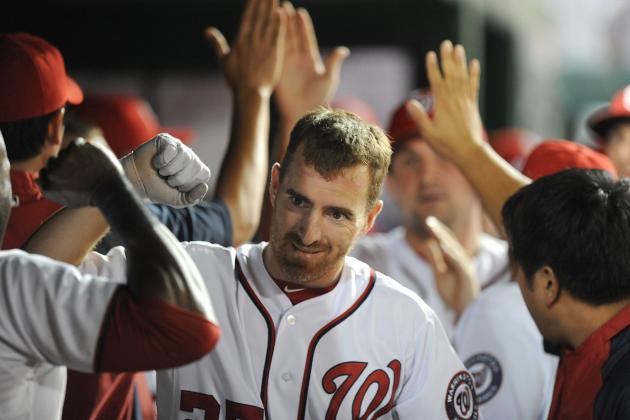 Greg Fiume/Getty Images
Adam LaRoche.
Grade: A-
Adam LaRoche is a bit overrated coming off a sixth-place finish in the NL MVP race.
With that said, he was the best option for the Washington Nationals at first base.
Compared to former teammate Mike Morse, LaRoche is more disciplined at the plate and smoother defensively. His position was very thin on the free-agent market, too.