5 Things on Buck Showalter's Spring Training to-Do List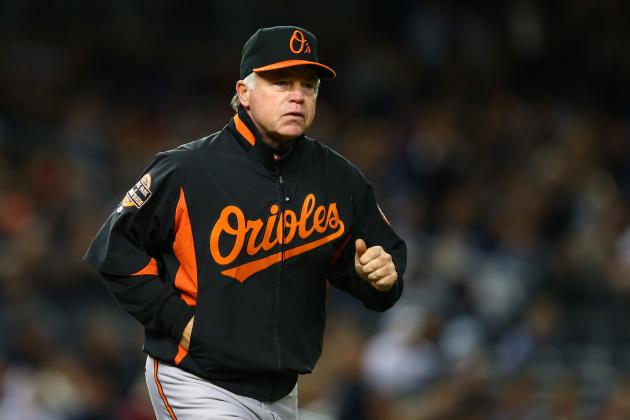 Elsa/Getty Images

Spring training is fast approaching, as pitchers and catchers report for the Baltimore Orioles on February 12th.
Expectations are higher than ever for the Orioles coming into 2013. Not only did they have their first winning season and playoff appearance since 1997, but their next door neighbor, the Baltimore Ravens, won the Super Bowl. Baltimore fans are starting to get accustomed to winning.
So, Buck Showalter has some decisions to make. Thankfully he has all of spring training to make them.
Here are five things on Buck Showalter's spring training to-do list.
Begin Slideshow

»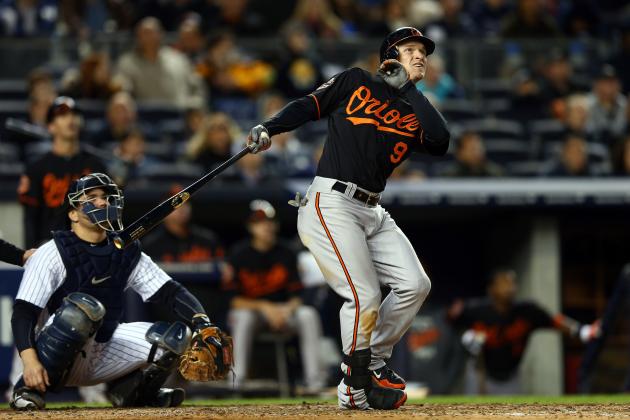 Elsa/Getty Images

First thing's first, who's batting first?
Showalter has an interesting decision on his hands, as at least three players have a good argument for the leadoff spot. It could be McLouth, Roberts or even Markakis. This question should be answered in spring training.
With the return of Brian Roberts, the lineup will look different no matter who bats leadoff. Someone accustomed to the top of the order will likely be forced to the bottom half.
The return of a healthy Nolan Reimold could also be a welcomed problem that Buck has to deal with. Since Reimold's original call-up in '09, he has hit in nearly every part of the batting order. If Showalter decides to start Reimold, it will be interesting to see where he puts the powerful righty.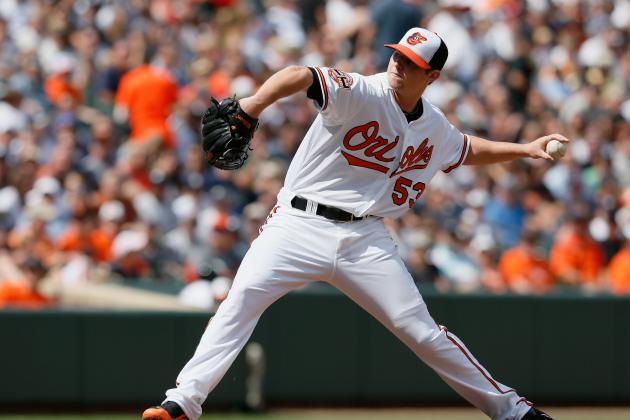 Rob Carr/Getty Images

Now that Joe Saunders has signed with the Seattle Mariners (via Ken Rosenthal of Fox Sports), it seems as if the Orioles are finally finished adding starting pitching depth.
With the top four spots in the rotation all but secured, there are as many as 10 pitchers in contention for the final rotation spot. It's anyone's guess on who Showalter will choose.
New veteran signing Jair Jurrjens could be the favorite, but if his form has not improved from his dreadful 2012, he won't be given the opportunity. Showalter won't be giving fringe pitchers like Jurrjens a long leash, as there are plenty of other options and the O's expectations are high.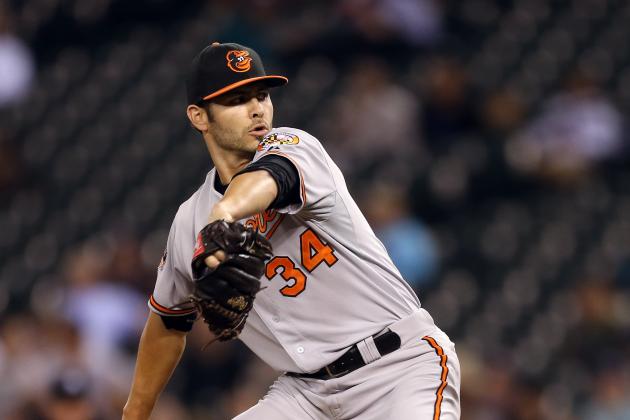 Otto Greule Jr/Getty Images

With the likes of Darren O'Day, Pedro Strop, Luis Ayala and Jim Johnson, the back of the bullpen shouldn't look much different from 2012. However, there are openings in long relief.
All of those starting pitchers who lose the job as the fifth starter will likely be in battle for the long-relief role.
Depending on how Showalter decides to balance his roster, there should be either two or three spots available in the bullpen. That limited roster space assures that a few names O's fans are used to hearing will start the season in Triple-A Norfolk.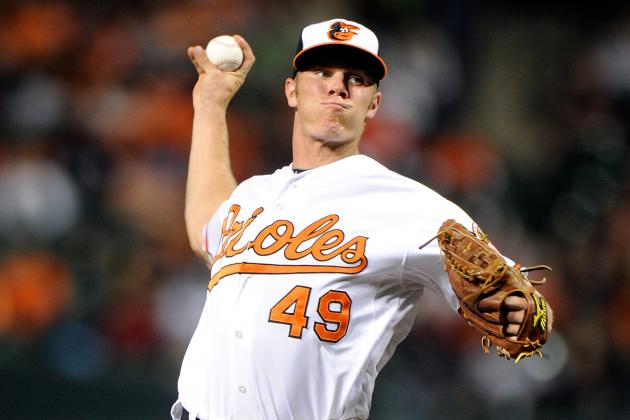 Greg Fiume/Getty Images

All the Orioles' top prospects will be at spring training. Although only a couple, if any, have a shot to make the final roster, Showalter and the rest of the coaching staff will be closely analyzing all of them.
Most of the top prospects have set agendas for their path to the majors. Even if pitchers like Dylan Bundy and Kevin Gausman are unhittable in spring training, they are unlikely to start the season in the majors.
Spring training will also give Showalter the time to see how major league ready lesser-kown prospects like Jonathan Schoop or Glynn Davis are.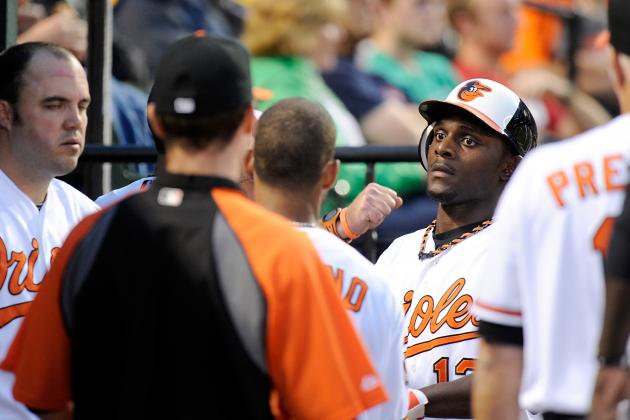 Greg Fiume/Getty Images

Lastly, during spring training Buck Showalter must decide what position players will fit into the 25-man Opening Day roster.
As of right now, there are only a couple of roster spots open for position players. As injuries occur, there may be a couple more by the end of spring training. Either way, there will be a large amount of disappointed players.
No one can assume who will make the team. Young players like Xavier Avery and LJ Hoes could as easily be optioned to the minors as easily as they could make the team.
Veteran signings like like Lew Ford and Conor Jackson have as good as a shot as anyone to make the final roster. As Nick Johnson showed in 2012, Showalter isn't scared of giving non-roster invitees a shot, especially when they have major league experience.