NBA Trade Deadline for Dummies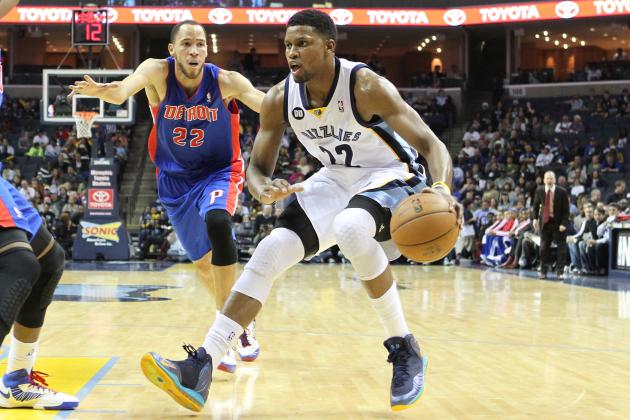 Nelson Chenault-USA TODAY Sports

The time when homer-ism is at its peak in the NBA is not in the postseason. Nor is it while people are making their preseason predictions.
It tends to be at its worst at the trade deadline. Fans over-value their team's players and under-value the possible trade targets they see play once a year.
We're all guilty of growing attached to the players who represent our city. We grow accustomed to watching a certain player and become appreciative of his style of play.
Players are going to start moving, and at this time of the year it is best to take emotion out of the equation.
The Memphis Grizzlies really kicked off the trade season by sending Rudy Gay to the Toronto Raptors, as a part of a three-team deal with the Detroit Pistons. If that is the first domino, you don't want to miss out on the next one coming down the 'pike.
What follows are useful hints to help gauge whether your team is on the right track as the trade deadline approaches.
When it comes to NBA trades, you don't want your team to get caught looking like a dummy.
Begin Slideshow

»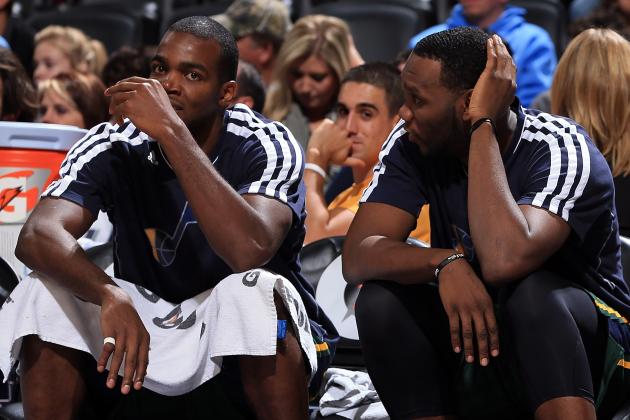 Doug Pensinger/Getty Images

The most embarrassing way to get caught napping at trade time is by misjudging where your team stands.
Does your current roster have a chance to contend for the title, or are you a pretty clear-cut first-round out? Would it make sense to cut your losses and sail south to the lottery?
Knowing your team's identity can spare you nasty hindsight regret. A single move can transport a team into legitimate contention. But it can also completely wreck a team and drop it out of the postseason.
This is especially important for teams on the outskirts of the elite ranks. This was the risk assumed by the Memphis Grizzlies, who sit in the No. 4 spot in the Western Conference. This would be akin to the Indiana Pacers or Atlanta Hawks making a midseason move in the Eastern Conference to try to move closer to Miami and New York in the standings.
It is almost equally as big a decision for those fringe playoff teams. For those franchises, one must decide what is good enough.
If the Boston Celtics or Houston Rockets make the postseason, but are eliminated in the first round, is the season a success? Because these are two very different franchises, the expectations are different, and thus the consequences of a trade must be weighed accordingly.
If you don't know where you stand, you can't make any wise decisions. Without that knowledge, you're sure to wind up looking like a dummy.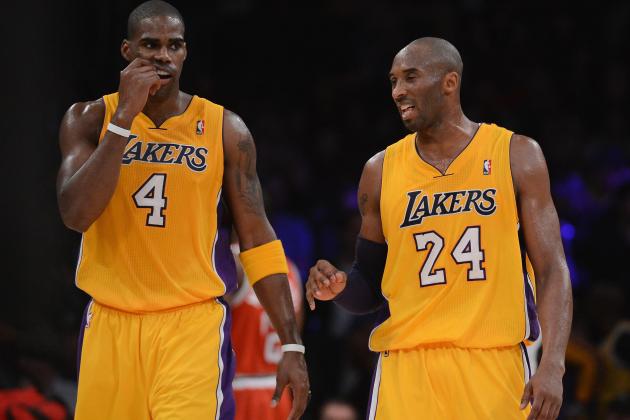 Harry How/Getty Images

For every team in the NBA, from first to last place, this is the time to assess your needs honestly.
There are no perfect teams. The San Antonio Spurs are on pace to win 63 games, more than anyone has since 2008-09. Still, you can bet that last year's four straight losses in the Western Conference Finals are weighing on their minds. They have to know that the Oklahoma City Thunder are still there and still have that edge.
It is important to do this honestly. All self-analysis must be devoid of any context. No matter what kind of hot streak the Los Angeles Lakers are on, their bench is subpar and will hurt them down the road.
The Indiana Pacers and Chicago Bulls are winning big, but both teams have trouble scoring. It is a problem that may be solved by the return of their star players, Danny Granger and Derrick Rose, but it is still a problem.
Even the vaunted defending champion Miami Heat have a need. It won't matter how many 10-day contracts, or washed-up tattoo canvasses they hire, this is a team that can't rebound. The Heat are last in the NBA in rebounding and are just a three-game slide away from the No. 5 seed.
When it comes time to wheel and deal, it is crucial not to misjudge your own needs.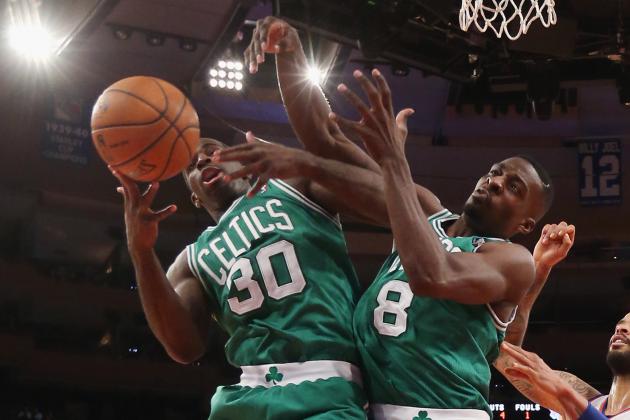 Bruce Bennett/Getty Images

The other half of your self-assessment is to take a hard and critical look at your assets.
This is where the over-value issue rears its ugly head. Because we grow attached to the players on the teams we watch the most, we tend to think they are individually better than they are. Then, when a trade possibility comes up, we shun it because we think the player we give up is far better than the one we gain.
Most trades won't involve marquee names and franchise players. Despite all the turnover we've seen lately with Rudy Gay, James Harden, Dwight Howard and Andrew Bynum changing teams, the chances are, most trades will be fairly even. So it is imperative not to dismiss a good deal because we didn't honestly assess our assets.
The fans in Boston are particularly passionate about the Celtics. And a lot of vitriol can come out when discussing possible deals for J.J. Redick, an underrated player who Boston fans don't view on par with their crop of shooting guards. The reality is, the other 29 teams don't value Courtney Lee and Avery Bradley as highly as Celtics fans do.
For any team, ludicrous scenarios can be worked out financially that would bring it DeMarcus Cousins, Dwight Howard or Josh Smith. The reality is that few teams have the assets to produce that type of return.
Redick or a similar player may help your team, but if it doesn't assess its assets honestly, it'll never know what it would take to bring in a player of that caliber.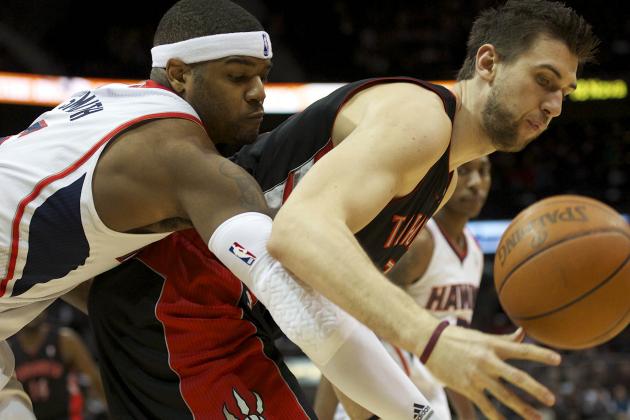 Dale Zanine-USA TODAY Sports

When contemplating trade scenarios for your team, one must take contracts into account.
When bringing up scenarios and researching deals, one must examine the contract structure of each player. HoopsWorld.com does a great job listing each team and its salaries, with the years remaining on each deal.
What you'll see is that teams are either looking or not looking for expiring deals. This is something you have to research about your team as well. How many spots do you have opening up and how much can you spend?
If one was interested in trading with the Toronto Raptors for a player like Andrea Bargnani, it is important to realize he has two years left on his big contract, with an early termination option in 2014. Depending on your team's situation and cap space, that may be a good or bad thing.
On the other hand, if one is looking into the Atlanta Hawks' Josh Smith, it is wise to know he is playing on the last year of his deal. Trading for him is renting him for half a season, unless you pay him big this summer.
Some teams hunt down expiring contracts to create cap space for what they think will be a big free agency period. Others know getting free agents to play for them is tough, so they look for guys who will be there for a longer term.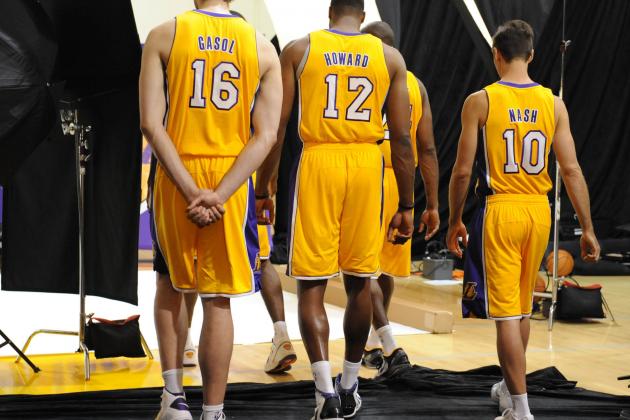 Jayne Kamin-Oncea-USA TODAY Sports

When considering deals at the deadline, talent and contracts are not the only factors that must be kept in mind. Chemistry does matter in the NBA. It can elevate a team to a new level, or sink it in the cruelest way possible.
The gamble the Memphis Grizzlies took recently by trading Rudy Gay was that the rest of their roster wouldn't miss him too much, on or off the floor. When an integral part of your team's dynamic is suddenly gone, it is hard to replace. No matter how good the deal looks, one player is not identical to another and friction is created.
This doomed the Boston Celtics a few years ago when they traded Kendrick Perkins to the Oklahoma City Thunder for Jeff Green. Green is easily the more talented player and has a much higher ceiling than Perkins, a plodding defensive center. However, the trade killed the Celtics' momentum and chemistry that season, and may have cost them another trip to the finals. More so, where are the two teams now?
The Los Angeles Lakers threw chemistry caution to the wind by bringing in Dwight Howard. Pairing up two alpha-male players in Howard and Kobe Bryant hasn't worked out as planned. Even if the Lakers turn things around and make the postseason, chemistry was harmed when Howard came on board.
When looking for a deal, chemistry is an important factor to keep in mind. It might mean less if you are the Sacramento Kings, looking to deal DeMarcus Cousins, or another lottery team without a direction, but for playoff teams making moves, it is an important consideration.
Don't make a deal that you feel will better your team if it will ruin team chemistry.
Mark L. Baer-USA TODAY Sports

While it's impossible to plan for all injuries, it is important to look ahead and be cautious.
Over the offseason, the Boston Celtics loaded up on wing players. Now they are out their only point guard and best power forward, with both Rajon Rondo and Jared Sullinger set to undergo season-ending surgeries. Boston tried to prepare for such an eventuality, but may have done so in the wrong spots.
Likewise, the Dallas Mavericks and Minnesota Timberwolves tried to plan ahead. Still Dirk Nowitzki, Kevin Love and Ricky Rubio's early absences dug them too big of a hole to climb out of.
The import point here is to build depth through the trades you make. A team like the San Antonio Spurs can withstand an injury to Kawhi Leonard and keep trucking. Likewise, if anyone but Chris Paul or Blake Griffin went down for the Los Angeles Clippers, they would barely notice.
Both the Indiana Pacers and Chicago Bulls have won this season without their best player, and when Danny Granger and Derrick Rose return, they'll improve.
While this is a minor consideration at the deadline, because most trades are fairly even, it is something to keep in mind. Trading one star for two above-average players and a draft pick may leave you on top in the end.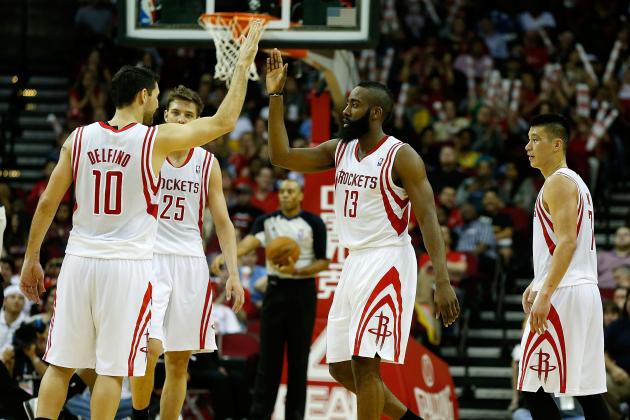 Scott Halleran/Getty Images

More important than assessing where your team is now is knowing where you want to go. Having an end-goal in sight is the final strategy for success at the trade deadline.
Teams with direction are going to be the ones that find success. As soon as that course gets blurry, you'll find yourself in a Bermuda Triangle of first- and second-round outs or crap-shoot double-digit lottery picks.
Teams like the Oklahoma City Thunder and the Los Angeles Clippers had goals in mind when they made their big recent trades. The Thunder saw James Harden as expendable on their course to financial stability and playoff success. Los Angeles saw Chris Paul as a way into the elite ranks of the Western Conference. So far, both franchises have been correct.
However, dealing without an end-goal, or dealing for the sake of dealing, can sidetrack a team. The Philadelphia 76ers made a massive move to bring in Andrew Bynum at the expense of chemistry and the loss of Andre Iguodala, While they maybe had a goal in mind, it appears to have been a misguided one.
The Toronto Raptors traded for Rudy Gay. I hope they have an end-goal in mind.
Time will tell for the Raptors, as it will for all teams looking to make moves this month.