Would Alex Smith Make Sense for the Chicago Bears?
Use your ← → (arrow) keys to browse more stories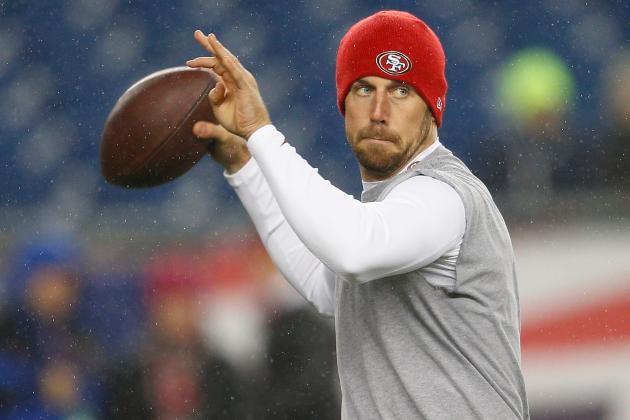 Jim Rogash/Getty Images

Alex Smith has been the good soldier as he's been left behind while Colin Kaepernick has taken center stage as the San Francisco 49ers starting quarterback, leading them all the way to the Super Bowl. Smith went out with a concussion and has been relegated to the bench. Move over Wally Pipp. Smith hasn't made himself into a distraction as his Niners prepare to take on the Baltimore Ravens in Super Bowl XLVII, but he's made it clear that he will seek his release after the season. Alex Smith is owed $8.5 million in 2013 so that pricey contract could make him a little harder to trade. If they can't trade him, the Niners will most likely will give Smith his release. If Smith makes it onto the open market as a free agent, would he make sense for the Chicago Bears?