U.S. Sports Cities with the Coolest Uniforms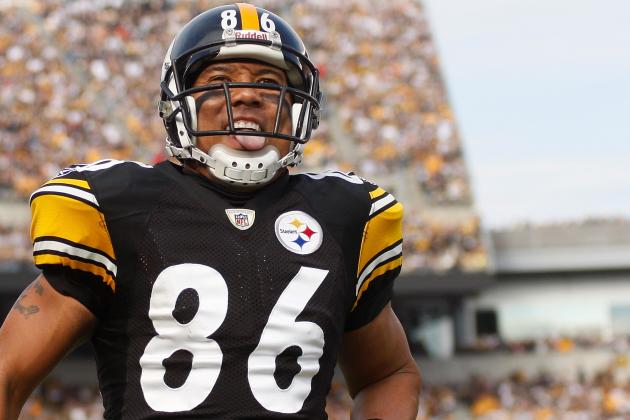 Jared Wickerham/Getty Images

Professional sports are huge in the United States.
As Ron Burgundy said in his ESPN promo: "Sports all the time? That's never going to work! That's ridiculous."
Now, after 33 years of SportsCenter, there are so many ESPN networks that I can't afford to subscribe to all of them in my cable package (really, ESPNews, I don't pay premium for portmanteau).
By revenue and viewership, no other country in the world can compare to the American obsession with four major sports that leaves no part of the calendar untouched.
You can't have Thanksgiving without the NFL. You can't have July 4th without Major League Baseball.
You can't have Christmas without the NBA or New Year's Day with the NHL's Winter Classic. Well, maybe not those last two.
Anyway, we love our sports in America. There are 12 cities with a professional sports team in each of the four major leagues; there are 29 cities that have at least two sports franchises.
Actually, I've extended that list to 32, as I don't consider geographical proximity a good enough reason to marry metropolises.
Thus, Baltimore is separate from Washington D.C, Oakland is different from San Francisco and Anaheim is not Los Angeles. Want to be different, you angels "of Anaheim?" Congratulations, you're different (and you're not in the top 10).
So I've whittled down the 32 cities with multiple teams, graded each team's uniforms on a scale from one to 10, averaged out the score for that city and ranked the top 10.
Begin Slideshow

»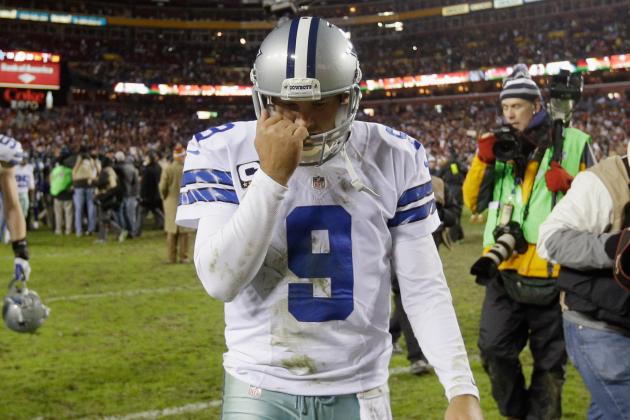 Rob Carr/Getty Images
The thrill of victory and the agony of not making my top 10.
First, let's take a moment to mention all the cities with two teams or more that couldn't crack the list with their inferior uniforms.
Anaheim: You're trying so hard to be different, you gave the Angels one of the most annoying names in sports. You should've given them better uniforms.
Baltimore: Why do the Ravens and Orioles both have such loud jerseys?
Buffalo: Come on, you knew you weren't going to make this list.
Charlotte: Both your teams have bad uniforms.
Cleveland: You can mainly blame the Cavaliers.
Dallas: The excellence of the Cowboys is dragged down by every other team.
Denver: What is the correlation between high altitude and ugly jerseys?
Houston: Bad, bad and bad.
Indianapolis: You named a team after a pace car?
Kansas City: You were close, but the Chiefs couldn't put you over the top, just like the last 40 years.
Miami: Blame every team except the Heat.
Milwaukee: Bad uniforms, but at least you have beer.
Minneapolis-St. Paul: You've got four teams? How did that happen?
Nashville: You're in the cellar. Your jerseys are terrible.
New Orleans: Who needs cool uniforms when you've got Mardi Gras?
Philadelphia: At the risk of my personal safety, you're just a mediocre city for uniforms overall.
Phoenix: A hockey team in Arizona. That makes sense. How's the attendance?
San Diego: The Padres cancel out the Chargers.
San Francisco: I'm surprised you missed the list too, but even you can admit that Oakland is cooler.
Seattle: Really, not even close.
Tampa Bay: Can't the rest of you be more like the Lightning?
Washington D.C.: As disappointing a city for uniforms and it is for bipartisanship.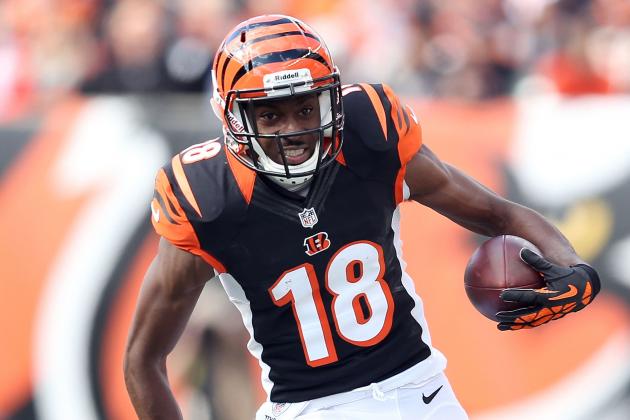 Andy Lyons/Getty Images

Cincinnati Bengals and Cincinnati Reds
Average score: 6/10
I have a friend from New Jersey who is a big basketball fan, but does not follow football very closely. Since childhood, he has always said the Bengals were his favorite football team. Why? Because they have the coolest uniforms.
After all, no other team actually looks like a Bengal tiger.
As for the Reds, they've been looking good since Ted Kluszewski cut the sleeves off his jersey to flash his biceps. Aside from their weird baseball-head logo, it's all good.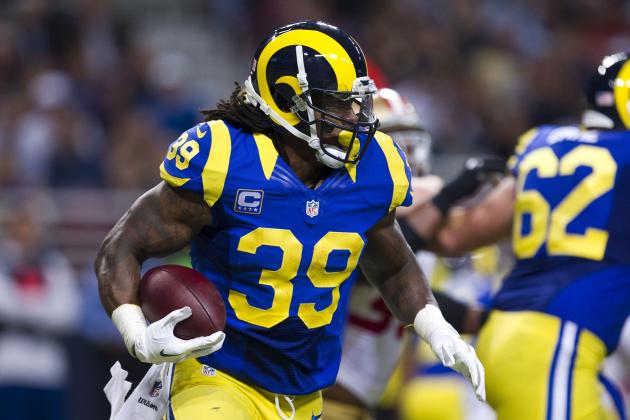 David Welker/Getty Images

St. Louis Rams, St. Louis Cardinals, St. Louis Blues
Average Score: 6/10 (tie broken by throwbacks pictured above)
These old school Rams uniforms are so bright, so loud...and so cool! They should probably be wearing these everyday.
The Cardinals' uniforms are nothing flashy, but they are classy and they seem to be effective. They've won three pennants and two titles since the turn of the millennium.
As for the Blues, their logo is the coolest music note known to graphic design. And it has a double meaning. It's the only uniform color that's also a great music genre.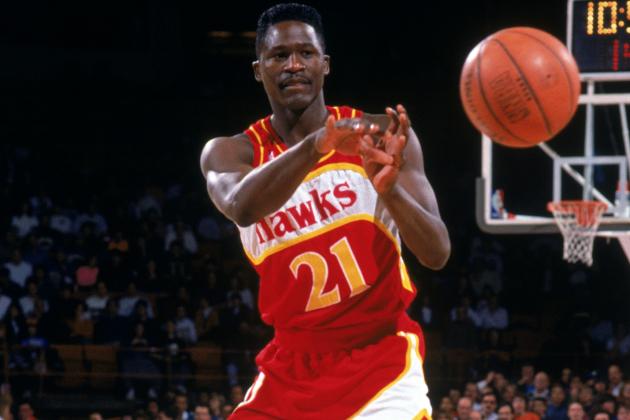 Tim DeFrisco/Getty Images

Atlanta Falcons, Atlanta Braves, Atlanta Hawks, Atlanta Thrashers
Average Score: 6.25/10
The Falcons look good in black and they look good in red. They can't go wrong.
The Hawks have some decent uniforms currently, but they should go back to these eye-popping jerseys from the Dominique Wilkins era.
The Braves and the Thrashers are something of an afterthought in terms of their uniforms, but they won't offend anyone. Or at least the Braves won't.
Tim DeFrisco/Getty Images

Detroit Lions, Detroit Tigers, Detroit Pistons, Detroit Red Wings
Average Score: 6.5/10
The Pistons uniforms pictured above almost completely make up for the flaming horse head jerseys that they wore in the late '90s.
The Red Wings keep it stylish over in "Hockeytown," and if you disagree, you might get hit with an octopus projectile. The Tigers are a little boring, but that's their old-school influence. After all, they still have a dirt path from the pitcher's mound to home plate.
The Lions jerseys should lean towards the pale blue worn by Barry Sanders, instead of those black-and-blue numbers.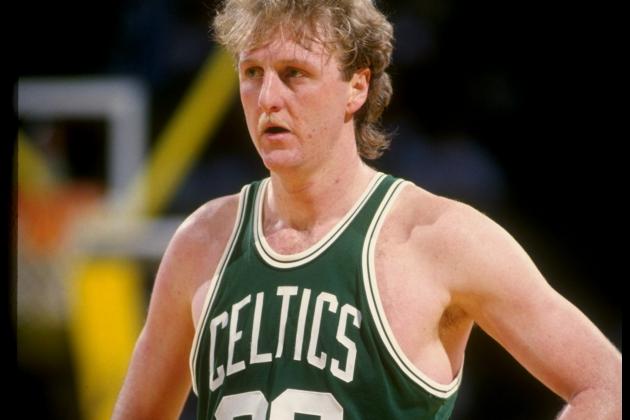 Rick Stewart/Getty Images

New England Patriots, Boston Red Sox, Boston Celtics, Boston Bruins
Average Score: 7/10
We can pretty much begin and end this slide with the Boston Celtics. Their green-and-whites are the best uniforms in the NBA.
The Patriots used to have some ugly jerseys, or so we thought. After they redesigned their uniforms, everyone realized that the red throwbacks were actually great. And Tom Brady looks so darn pretty in them.
The Red Sox jerseys are extremely boring, but at least they're old school. And as for the Bruins, I never knew what a bruin was until they put a logo of a bear on their jerseys. Still, the old black-and-yellows always looked good, especially on Cam Neely.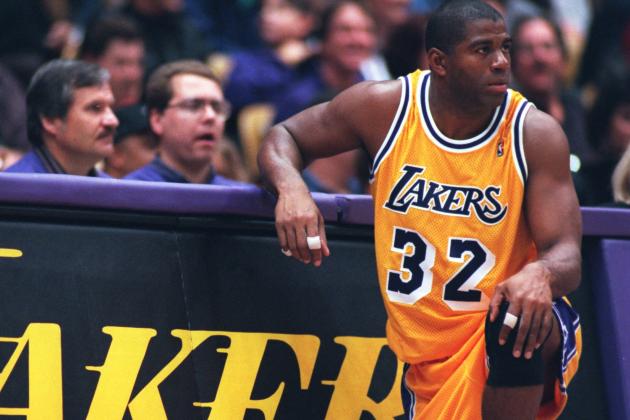 Getty Images/Getty Images

Los Angeles Dodgers, Los Angeles Lakers, Los Angeles Clippers, Los Angeles Kings
Average Score: 7.25/10
The Showtime Lakers could pretty much end the discussion right here, but I had to deduct points because they abandoned the scoop neck.
The Dodgers always look good, but they haven't revamped much aesthetically since Vin Scully started announcing (though they did move to the other side of the country).
The Dodgers, like the Lakers, also lose points for not changing their names after moving to L.A. despite there being no lakes or streetcars in Los Angeles.
The Clippers are finally relevant after all these years in the Lakers shadow, and their jerseys are starting to look better now that they have some decent players wearing them. Their blue uniforms are especially sweet.
The Kings jerseys are black and proud, but their modernized logo leaves something to be desired. They should just return to Wayne Gretzky's era. Or go bold with those crazy purple and yellow uniforms.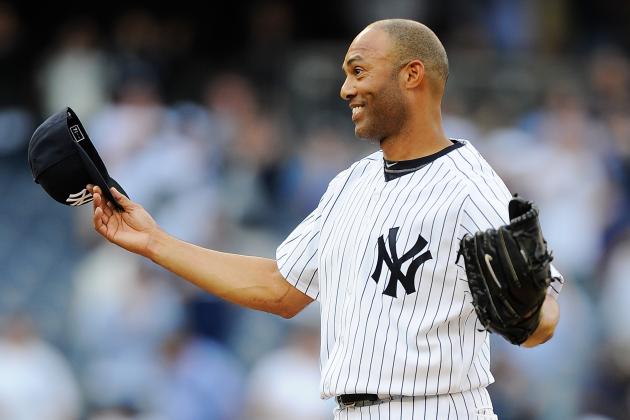 Patrick McDermott/Getty Images

New York Giants, New York Jets, New York Yankees, New York Mets, New York Knicks, Brooklyn Nets, New York Rangers, New York Islanders, New Jersey Devils
Average Score: 7.44/10
Before you complain about the inclusion of the New Jersey Devils on this list, I should point out that Newark is half the distance to Manhattan that the Islanders' arena is (so is East Rutherford, NJ where the Giants and Jets play).
New York has nine major sports franchises, which is almost twice as many as the city with the second most (Chicago has five). New York is the only city with at least two teams in each league, and also the only city that has had a team in each major sport since the co-existence of the four leagues (1946).
Essentially, most of the New York teams have stylish and classic uniforms, and these more than make up for some of the disappointing decisions made by the Mets and Islanders.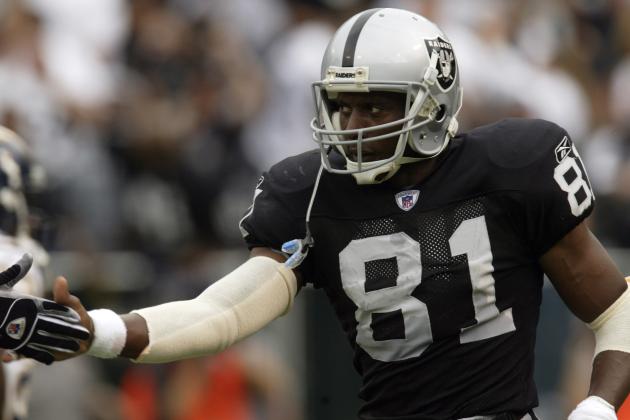 Stephen Dunn/Getty Images
Bill Callahan did what?!
Oakland Raiders, Oakland Athletics, Golden State Warriors
Average Score: 7.67
Oakland is decidedly separate from San Francisco or San Jose. It's safe to say that Oakland has a style all it's own.
The Raiders have some of the best uniforms of all time. The Athletics' jerseys are pretty loud, but they suit the team, pay homage to their history and look fresh (especially the yellow alternates).
The Warriors have made some questionable uniform decisions over the years, but their current uniforms redeem that with their "The City" throwbacks. It's just too bad that they announced plans to move to San Francisco in four year's time.
Let's hope the A's don't follow suit and jump ship for Fremont or San Jose.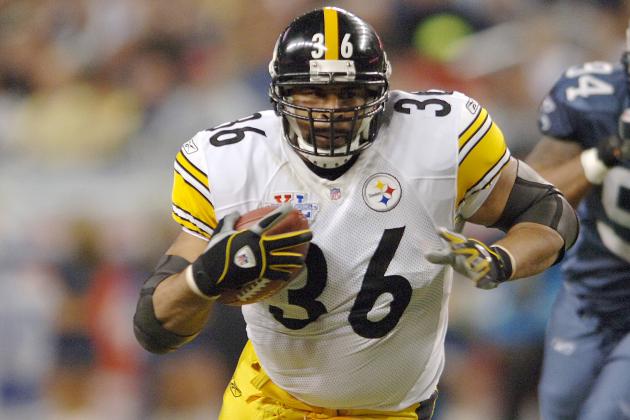 A. Messerschmidt/Getty Images

Pittsburgh Steelers, Pittsburgh Pirates, Pittsburgh Penguins
Average Score: 7.67 (tiebreaker for having a color scheme common to all teams)

Pittsburgh also gets bonus points for having a theme that extends across all its teams. Rapper Wiz Khalifa even wrote a song about it called "Black and Yellow" (which you may choose to listen to or not).
The Steelers undoubtedly have some of the best uniforms in football. The Pirates have a good history for their uniforms, but have made some questionable decisions recently.
The Penguins used to rock the black and yellow pretty hard, but they've moved away from that somewhat recently. At least the current blue jerseys and old school logo make up for that.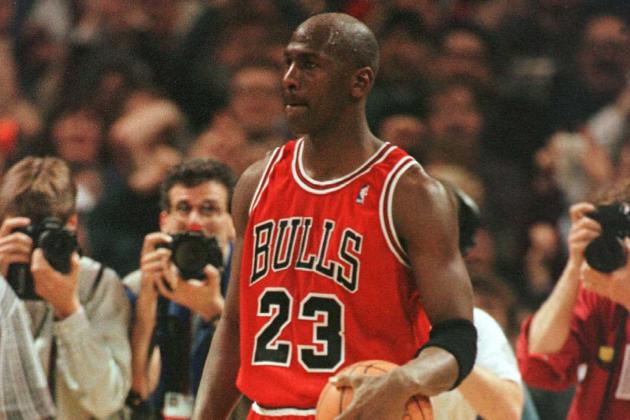 Jonathan Daniel/Getty Images

Chicago Bears, Chicago White Sox, Chicago Cubs, Chicago Bulls, Chicago Blackhawks
Average Score: 7.8

If I needed a tiebreaker here, it surely would've been the "Super Bowl Shuffle." But there was no tiebreaker needed.
Each team has its own distinctly stylish uniform. The Bears have kept it classic for decades, and the Bulls have one of the best jerseys in basketball (though they might consider bringing back those gangster pinstriped black alternates).
The White Sox had the choice baseball caps for N.W.A., and the Cubs' uniforms are vastly superior to their play on the diamond. Good jersey karma finally worked out for the Blackhawks in 2010, and the Cubs should continue to pray for the same.