Ravens vs. 49ers: Final Prediction and Breakdown of Super Bowl XLVII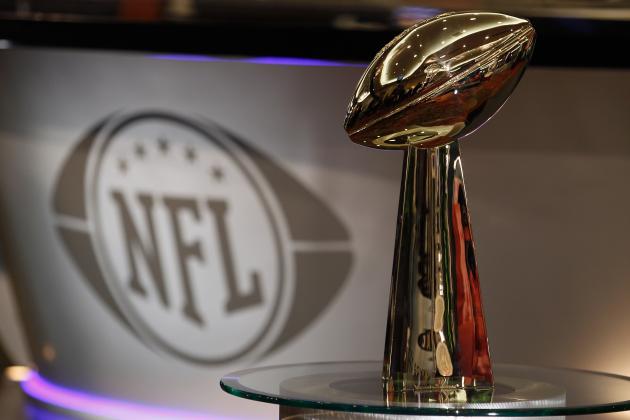 Scott Halleran/Getty Images
The best trophy in all of sports.
The last weekend of the 2012 NFL season and of Ray Lewis' illustrious career presents Super Bowl XLVII between the Baltimore Ravens and San Francisco 49ers.
It's a matchup of looking into the mirror...literally.
Brothers John Harbaugh (Ravens) and Jim Harbaugh (49ers) are the respective head coaches. Also, each team embodies a similar approach offensively and defensively.
Ray Rice and Frank Gore are replica running backs with a physical style and the ability to break tackles in narrow space. Not to mention the big-play receiving targets in Anquan Boldin, Torrey Smith, Randy Moss and Vernon Davis.
Lewis and Patrick Willis are the defensive leaders and bring the instinctive aspect to making plays at the line and against the pass.
Terrell Suggs and Aldon Smith are the featured pass-rushers, because getting to the quarterback is a distinct edge in pro football. The significant difference resides at quarterback, because Joe Flacco holds the experience, but Colin Kaepernick is a dual-threat.
So, to decipher this enigma of a football game, let's view a final breakdown for Super Sunday.
Begin Slideshow

»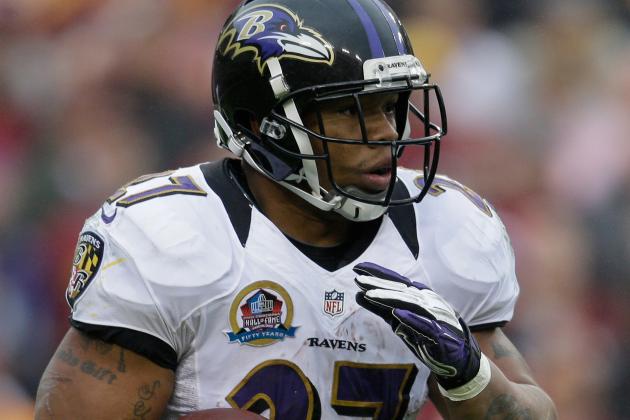 Rob Carr/Getty Images

The Ravens must run Ray Rice, period.
We saw how vulnerable San Francisco can be against the pass, courtesy of the Atlanta Falcons' fast start.
Baltimore presents the threat to a greater level, though, because of a rushing attack. Receivers Anquan Boldin and Torrey Smith are among the best duos in pro football, so setting up play action up is vital.
On the other hand, the 49ers have to get pressure on Joe Flacco.
As one of the more dominant rush defenses, San Francisco is capable of controlling the line of scrimmage with its front seven. And with the coverage getting exploited in the NFC title game, a physical approach will limit Baltimore's big plays.
We're talking press coverage in Cover 1 or 2 and a mixture of blitzes from the linebackers.
Still, everything here will come down to Flacco.
Rice simply needs fed to maintain balance. But if Flacco fails to read pre-snap and San Francisco gets pressure, the 49ers will gain control early.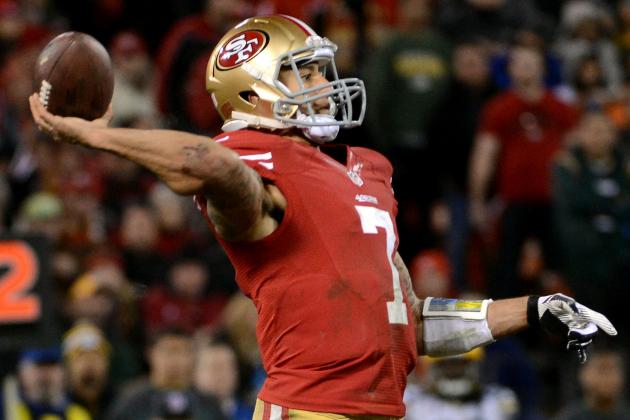 Harry How/Getty Images

Ray Lewis, Terrell Suggs and Ed Reed all have an intriguing challenge in Super Bowl XLVII.
Lewis has the chess match with young quarterback Colin Kaepernick, and Suggs must consistently react correctly to the read option.
Reed gets to keep a close eye on deep threat receiver Randy Moss.
Given Kaepernick's mobility and strong arm, expect San Francisco to take some chances downfield. No matter the result, the 49ers must attempt to stretch Baltimore out and minimize its pass rush.
Frank Gore will earn carries on the ground, and his impact will be similar to that of Ray Rice. The difference, however, lies with Kaepernick's dual threat.
The Ravens simply have to play basic assignment discipline in the front seven.
Just on the read option alone, the outside linebacker's responsibility must be to take the quarterback, the ends take the running back and the inside 'backers fill where needed; with Lewis controlling the interior that won't be an issue.
So, San Francisco must work the intermediate-level passing game. Moss' job in occupying Reed along with the ground game will open up that dimension.
It's then a matter of Kaepernick's ability to survey his reads against a veteran defense.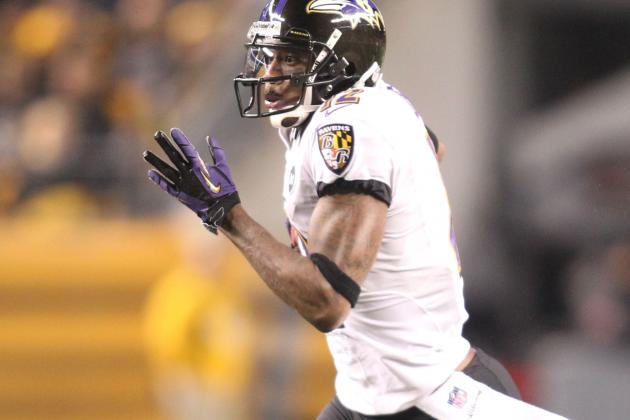 Charles LeClaire-USA TODAY Sports

The two guys to watch for here are Jacoby Jones of Baltimore and Ted Ginn Jr. of San Francisco.
Jones scored three return touchdowns in the regular season (two kickoffs, one punt) and amassed 1,508 total return yards.
Clearly, his big-play potential is a challenge for the 49ers kickoff and punt coverage units. The same can be said of Ginn, as well as kickoff returner LaMichael James.
James averaged 29.8 yards per kickoff return in 2012 and Ginn averaged 10.2 on punts.
Regarding the postseason, neither return game has significantly impacted in January. Therefore, expect the punters and coverage teams to have an even stronger role in Super Bowl XLVII's outcome.
In the regular season, Baltimore's Sam Koch averaged 47.1 per punt and landed 28 inside the red zone. Andy Lee of San Francisco one-upped his counterpart at 48.1 with 38 spotted inside the 20-yard line.
The Ravens are a concern, though, as Trindon Holliday of the Denver Broncos scored twice on returns, one of which was a 90-yard punt return. The 49ers have allowed a mere six yards on five attempted punt returns this postseason.
Obviously, the disparity here is in favor of the Bay Area.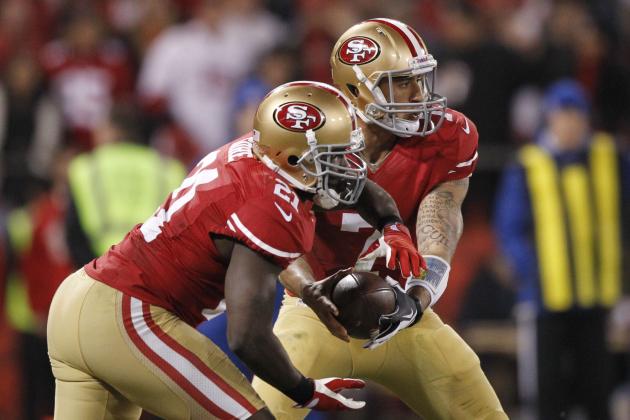 Cary Edmondson-USA TODAY Sports

It's going to be a tough, defensive battle.
And it's because each team sports an eerily similar philosophy on both sides of the line.
The running backs—Ray Rice and Frank Gore—are downhill guys that make one cut and immediately bolt upfield. Not to mention they are a competitive advantage in short-yard situations.
That backfield presence helps sets up the play-action pass.
There are also big-play receiving targets, so it's up to the cornerbacks to remain physical at the line of scrimmage, which allows the safeties a bit more time to react in Cover 1 and 3.
Everything, however, begins and ends with the trenches.
Each front seven fields a stud pass-rusher—Terrell Suggs and Aldon Smith—and a cerebral inside linebacker—Ray Lewis and Patrick Willis.
The most significant edge here, though, is Colin Kaepernick's athleticism. He's more accurate than Flacco and presents the threat to make plays outside of the pocket.
It's an intangible that has gotten San Francisco to its sixth Super Bowl, despite his overall inexperience.
Final Score: San Francisco 49ers 16, Baltimore Ravens 14