Potential Breakout Stars of the 2013 World Baseball Classic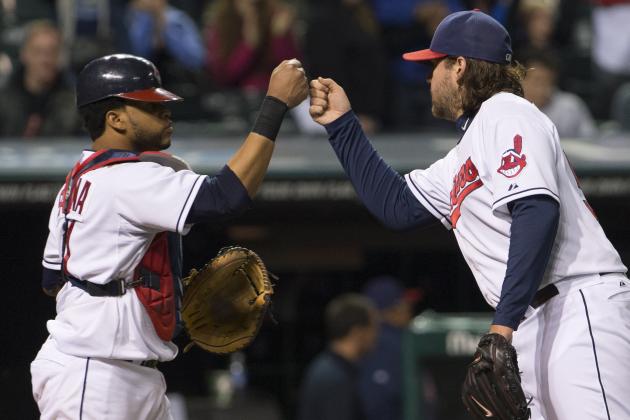 Jason Miller/Getty Images
Dominican Republic's Carlos Santana
The 2013 World Baseball Classic will get underway March 2 at the Japan Dome in Fukuoka, Japan.
Sixteen countries will compete in the third playing of the World Baseball Classic ranging from the two-time defending champion Japanese to the newcomers of Brazil and Spain.
The United States, Venezuela, Mexico and Dominican Republic will also send teams full of Major League Baseball players. South Korea and Cuba will also send teams full of talent that play in their own countries.
With names such as Miguel Cabrera, Joe Mauer, Adrian Gonzalez and Robinson Cano headlining some of these All-Star rosters, there are players flying under the radar that will have the chance to establish their All-Star credentials, either now or in the future, as well.
Some of these players are already playing in the major leagues. One is a highly touted prospect for the future, while another may just be the best player currently not playing in the United States.
Here are 10 players that have a chance to jump front and center onto the front pages of the baseball world.
While the casual fan has not quite been convinced yet that the World Baseball Classic is worth sitting down to watch, those who follow baseball closely may be impressed by what these players can do on the big stage.
(Statistics via Baseball-Reference)
Begin Slideshow

»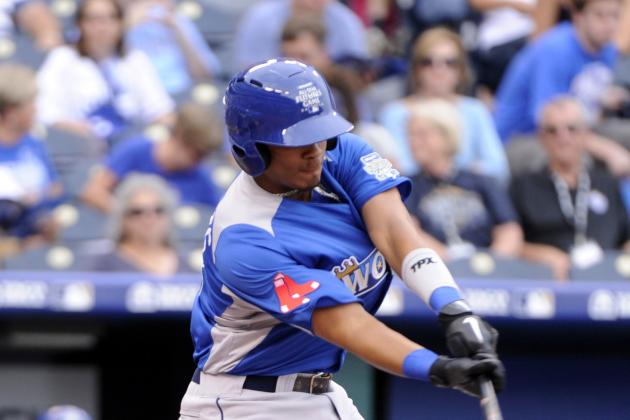 H. Darr Beiser-USA TODAY

At just 20 years old, Bogaerts is considered the best prospect in the Boston Red Sox system.
Selected to the Netherlands roster, Bogaerts will probably see some decent time playing shortstop.
In a group with Australia, Korea and Chinese Taipei, there is a decent chance that the Netherlands could advance to the second round. If so, then Bogaerts could see as many as six games against top-level talent before being sent back to the Red Sox minor league camp.
All Bogaerts did in 2012, in advanced A- and AA-ball, was hit .307, smash 20 home runs and drive in 81.
Facing largely non-Major League Baseball pitching in that first round, Bogaerts could have a field day and give Red Sox fans a glimpse into the future.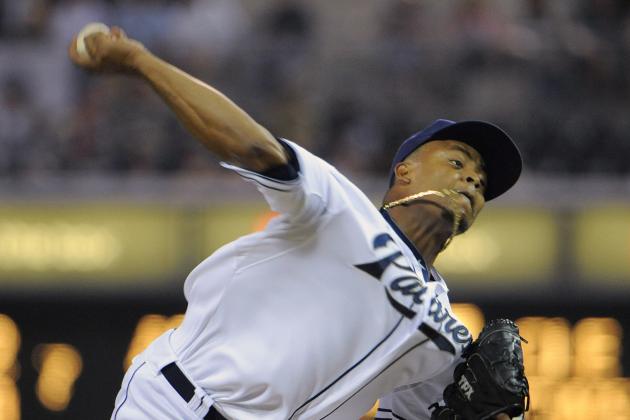 Denis Poroy/Getty Images

The 29-year-old right-handed starter from the Dominican Republic only started 30-plus games for the second time in his career in 2012 after coming over to the San Diego Padres from the Cincinnati Reds.
With one guaranteed start in pool play in Puerto Rico—as the Dominican Republic is in the same group as Puerto Rico, Spain and Venezuela—Volquez should have a good chance to show his stuff.
He might even have a great game if he pitches against Spain.
If he can do a better job keeping pitches in the strike zone, then Padre fans might be really excited after a good performance in the WBC.
It would also give the Dominican Republic a big boost in their bid to be the first team outside of Japan to win the championship.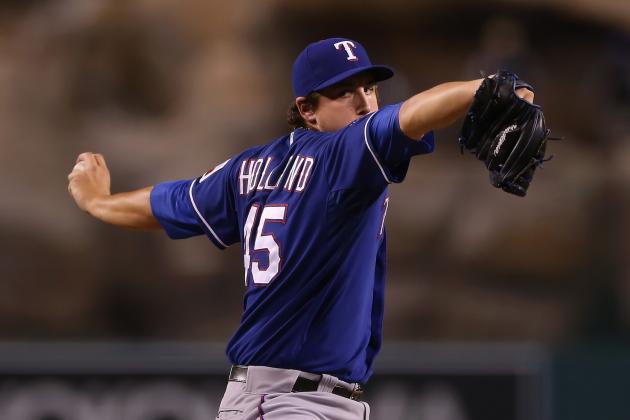 Jeff Gross/Getty Images

Entering his fifth season with the Texas Rangers this spring, it is hard to believe that Holland has already appeared in three postseasons.
On a Team USA roster that does not appear as solid on paper as either Venezuela or the Dominican Republic, Holland may need to use that playoff experience to pitch the team deep into the championship.
Being a 16-game winner for the Rangers in 2011 and a 12-game winner last year, Holland has quietly developed into a quality starter.
At just 26, he is still turning his talent into skill. A good start in his pool game against either Italy, Canada or Mexico would not only help out Team USA's chance to advance, but make Ranger fans happy for the season ahead.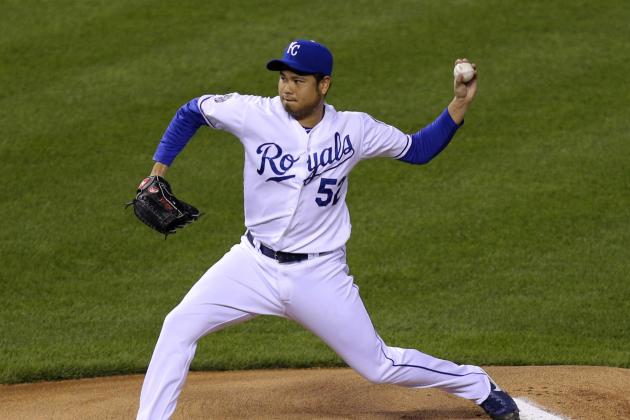 Ed Zurga/Getty Images

As the probable ace for Team China, the venerable left-hander will be looking not only to boost Chinese hopes for advancing out of pool play but also reassuring Kansas City Royals fans that he still deserves a place in the back end of a revamped starting rotation.
With China playing their pool games with Brazil and Cuba, along with the host Japan, Chen would most likely pitch the opener of pool play against the Japanese.
While China advancing out of the first round would be a surprise, Chen will face a Japanese team that currently has no one playing Major League Baseball.
That is not to say at all that the Japanese team will be weak, but he will be the only major league pitcher they will see in group play.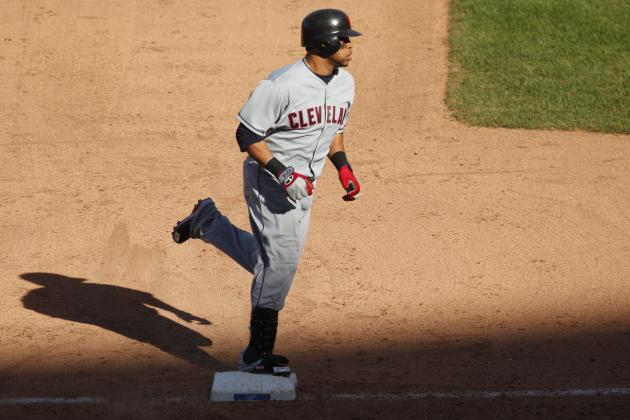 Kyle Rivas/Getty Images

As the starting catcher for the Dominican Republic, Santana is getting ready for his fourth full major league season.
While Terry Francona and the Cleveland Indians decide whether Santana will be their everyday catcher or designated hitter in 2013, Santana will finally have an audience to show that he is one of the best young offensive talents in the game.
Last year, Santana cut his strikeout numbers from 133 to 101 while raising his batting average from .239 to .252. He did cut his home-run number down from 27 to 18, but by being more patient and looking for the right pitch to hit, he raised his on-base percentage from .351 to .365.
Best known for having a leg broken in a home-plate collision his rookie year, Santana has an opportunity on the bigger stage to show just how good he is.
A good performance will give Indians fans some confidence as they get ready to roll into 2013.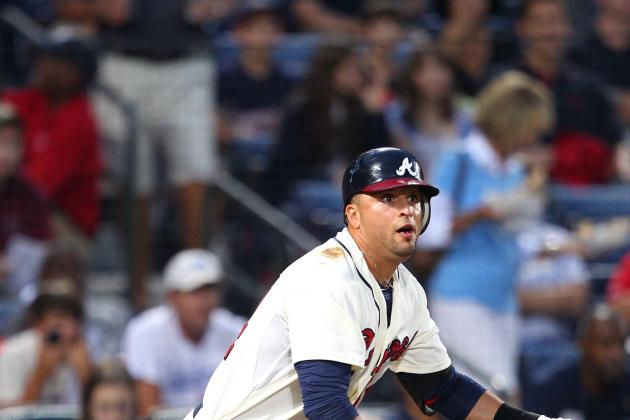 Mike Zarrilli/Getty Images

Recently traded from the Atlanta Braves as part of the Justin Upton trade, Prado just signed a four-year contract extension with the Diamondbacks for $40 million.
Prado will get the chance to show Venezuela and the Diamondbacks that he was worth the deal when he starts in the outfield in pool play in Puerto Rico.
Heading off the prime years of his career at 29, Prado has already had two top-20 finishes in MVP voting. He finished 20th last year in the Braves win to the Wild-Card Game. With 42 doubles in a batting average of .301, Prado will be a good table setter for Venezuela.
While Diamondbacks' fans will miss him for most of the time at spring training, a good tournament for Prado will probably see Venezuela advance deep into the championship. This will improve his profile not only in his home country but in the Arizona desert as well.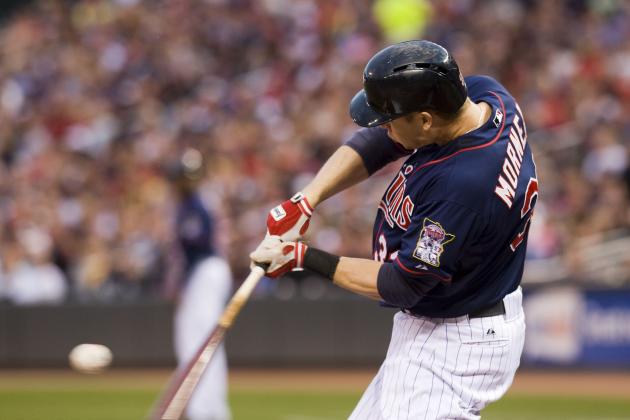 Marilyn Indahl/Getty Images

Canada's starting first baseman would love to return to the form of a consistent 30-home run, 100 RBI guy again.
In the second full year back after a series of injuries, the 2006 American League MVP is ready and poised to help lead the Minnesota Twins back into the race in the AL Central. Before that, however, Morneau hopes to lead Canada into the second round of the World Baseball Classic in Phoenix.
At 31, Morneau is still in the prime years of his career.
Some good games against Mexico, Italy and the United States should help Morneau's confidence heading into the 2013 season and make people remember why he was the 2006 AL MVP.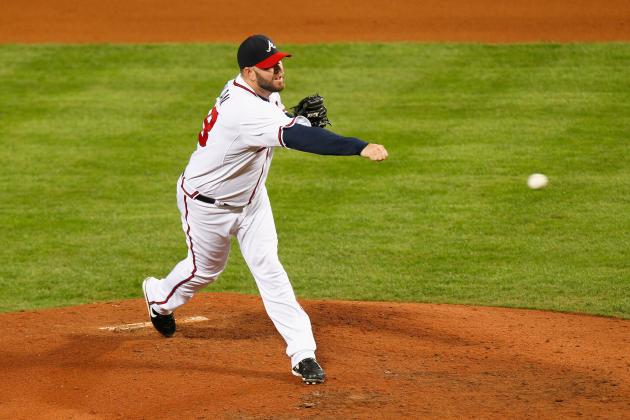 Kevin C. Cox/Getty Images

The 34-year-old relief pitcher will get a good audition in the Los Angeles Dodgers system in the spring when he should be the closer for Team Australia for the WBC.
Playing his games in Taiwan, Moylan has one last chance to show the Dodgers or any other team that might want to bring him on that he is still capable of being a setup man that can pitch 80 to 85 games a season.
Even if he does not throw lights out, he will bring to the Aussies some much needed experience as baseball tries to make inroads in the land down under.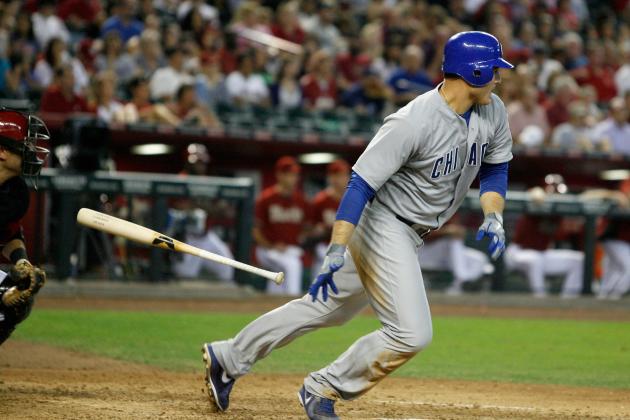 Ralph Freso/Getty Images

In what the Chicago Cubs hope will be his first full season at the major league level, the first baseman will make his WBC debut as a member of Team Italy.
As Rizzo has bounced from the Boston Red Sox to the San Diego Padres system before settling on Chicago's north side, his presence on the Italian team will bring some needed experience.
As someone who is still considered a very good prospect, Rizzo has a chance to put up some very good numbers against very good major league pitching.
While no one thinks Italy can survive the first round, Rizzo has a chance under the spotlight to show fans what he has shown scouts and talent evaluators for years.
You may not know the name Anthony Rizzo now but he should be a fixture in the All-Star game in the future.
Dennis Grombkowski/Getty Images

The best baseball player that no one has heard of, the Cuban slugger, is openly compared to Barry Bonds and certainly will draw the attention of the fans in Japan and, if they should advance, the United States as well.
The comparisons to Bonds are valid. Playing half the number of games in Cuba that you would hear in the United States, Abreu has hit at least 30 home runs in his last full three seasons and has hit no worse than .394 at the plate.
In the 2010-11 season, Abreu hit an astounding .453 and recorded an astronomical OPS of 1.583. He walks more than he strikes out and can also hit for singles and doubles.
By the way, did we mention he was only 26?
If there was ever a case for a superstar becoming fully known on the world stage—like Daisuke Matsuzaka did in 2006 for Japan—then Abreu is that guy.
For all the talk of who is and is not playing in this championship, Abreu just might be the biggest star of all even if the big names had come to play.