4 Biggest Issues the Miami Heat Must Address at the NBA Trade Deadline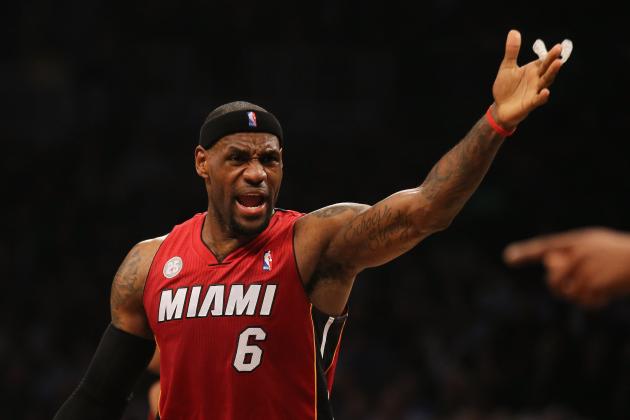 Al Bello/Getty Images

As the NBA trade deadline--Feb. 21 at 3:00 p.m.--rapidly approaches every NBA team is faced with the tough decision of whether or not to make any noise in the trade market.
The Miami Heat have the luxury of not necessarily needing to make a move, while also being able test the waters with certain players to see what their value is on the trade block.
Players like Dexter Pittman, Mario Chalmers and Mike Miller shouldn't be shocked to find their names in trade rumor headlines because, well, they are extremely expendable.
There are four issues the Heat need to address by the NBA trade deadline if they plan on repeating as NBA champions while solidifying the next great dynasty in the NBA.
Begin Slideshow

»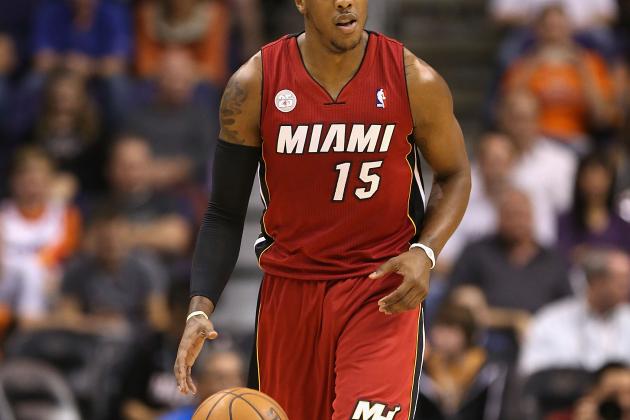 Christian Petersen/Getty Images

The Miami Heat certainly don't have much wiggle room in the salary cap area, with a whopping $85.6 million on the books this season.
While most of that is tied up in LeBron James, Dwyane Wade and Chris Bosh, there's still quite a bit tied up in guys like Mike Miller ($5.8 million), Joel Anthony ($3.75 million) and Mario Chalmers ($4 million).
Miller and Anthony certainly aren't going to be triggering interest on the trade market, with Miller's back as healthy as a dead cat and Joel Anthony's offensive skills about as polished as a one-year-old's ability to draw inside the lines.
The main trade bait the Heat have is Chalmers, and the Heat would be wise to put him on the block now because it could free up some cap space heading into next year. It would also give the Heat some breathing room next season as Chalmers approaches free agency.
If Chalmers' inconsistent play this year is any indication of how he'll continue to develop, the Heat would be wise to move him while he's still at least lukewarm.
Moving Chalmers for draft picks, some cash or a veteran minimum contract or two, wouldn't be a bad move for the Heat to make, especially if they intend to make their financial health a priority.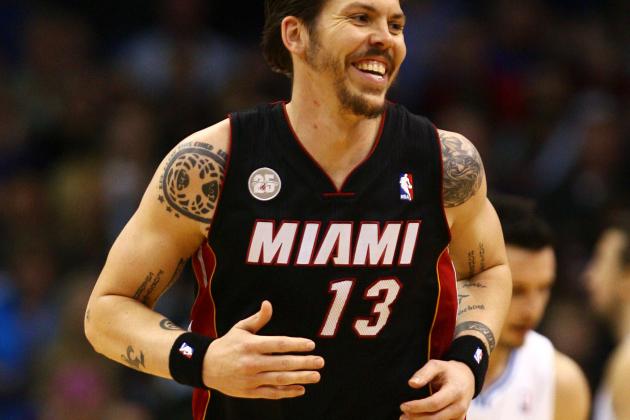 Douglas Jones-USA TODAY Sports

Is Mike Miller a good player? Yes.
Is Mike Miller worth the $5.8 million the Heat are paying him? Absolutely not.
Is there any possibility another NBA team will make a trade for Miller's overvalued $18.6 million over the next three years? The odds aren't in the Heat's favor.
Those three questions and subsequent answers should make the Heat's possibility of trading Miller much clearer.
The Heat are extremely rich in long-range shooters with Mario Chalmers, Ray Allen, Shane Battier and even Rashard Lewis. The last thing the Heat need is Miller draining their pockets while averaging 3.7 points in just 13.7 minutes per game.
With the health of Miller's back always one quick turn away from serious injury, trading him with such a high price tag will be quite a challenge. That means the Heat will need to be willing to give him up for little in return, and will probably have to throw some Benjamins into the mix.
Moving Miller to a team for a second-round pick would be a solid move for the Heat, mainly because it would clear cap space heading into this offseason and the 2013-14 season.
Cap space is the one way the Heat can stay competitive without high draft picks, because it gives them flexibility in the free-agent market.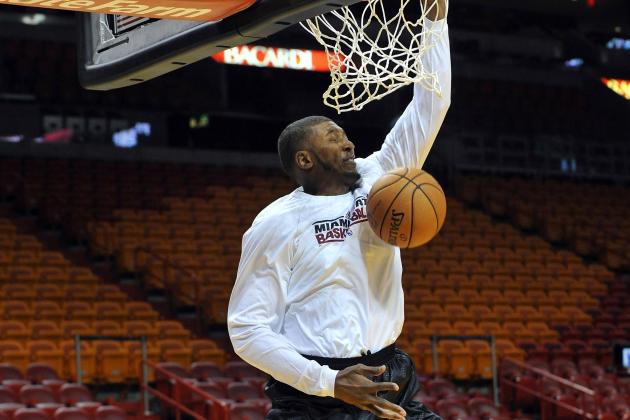 Steve Mitchell-USA TODAY Sports

Dexter Pittman is a physical beast, weighing in at 6'11'' and 285 pounds.
The only problem is, he's yet to figure out how to use his massive frame to help his game translate into the NBA.
His current career averages of 2.8 points and two rebounds is in the "how did this guy get into the NBA range?" But that just means the Heat need to be willing to give him away for little in return.
On a team that is in deep need of depth in the frontcourt, Pittman's lack of playing time is a sign of his inability to develop, and it's also a sign of how interested the Heat are in the big man from Texas.
While the Heat might only be able to get a little bit of cash in return for Pittman, it would be better than paying him around $1.9 million over this year and next to have him look nice in a suit at the end of the bench.
Even if someone will just take the entire Heat team out for dinner in exchange for Pittman, being released of their contractual obligation from him will be reward enough.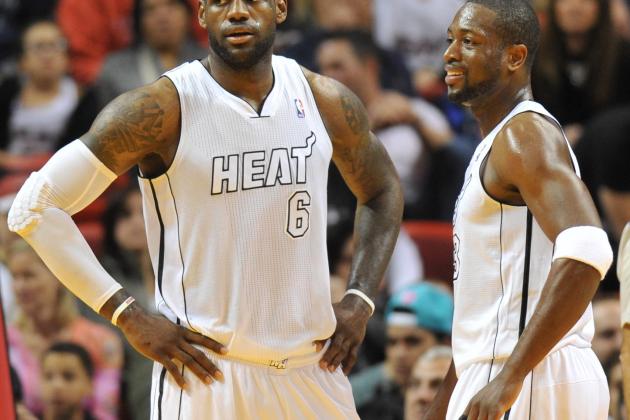 USA TODAY Sports

Okay, so the Heat can't accomplish this one with a trade. But it's honestly what they need to address the most.
The Heat aren't likely to make a move before the trade deadline, because they don't have a lot to offer and are currently sitting atop the Eastern Conference.
In all honesty, the Heat can be the trade deadline's most active team by doing absolutely nothing. Fine-tuning their dominance isn't going to get easier by acquiring another player.
It's going to be maximized by continuing to build chemistry among the players currently on their depth chart.
The Heat have the same roster as last season, plus Ray Allen and Chris Andersen and minus Juwan Howard, Eddy Curry and Ronny Turiaf. In my book that's a major upgrade, and it's really the only upgrade the Heat needed to make this offseason and as the second half of the season gets under way.
With Andersen coming off the bench, the Heat don't have many other needs—well, needs that other players can't step up and fill.
"If it ain't broke, don't fix it." That's the Heat's perspective as we move toward the NBA trade deadline, and it is exactly the perspective they need to adhere to.