6 Memphis Grizzlies Team Stats That Say It All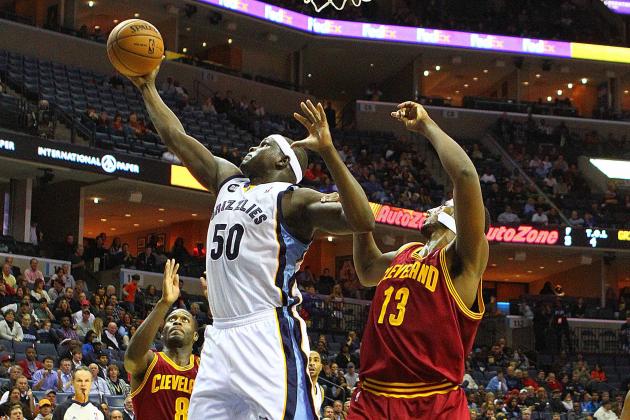 Spruce Derden-USA TODAY Sports

The Memphis Grizzlies—like a few other teams—can be summed up in a few words. Or a few stats. The Grizzlies' standings in a few particular statistical categories tell fans what type of team they are. Those figures say as much as words themselves.
Particularly, the Grizzlies' numbers on defense say a great deal about them. Steals and defensive rating go straight to the essence of the "grit 'n' grind."
A fan can take a look at specific offensive figures to see what's objectionable about their play on that end. The rarity, as well as lack of success, of three-point attempts tells part of the story. Part of it is the pace of the offense.
Follow along to see what the numbers say.
Begin Slideshow

»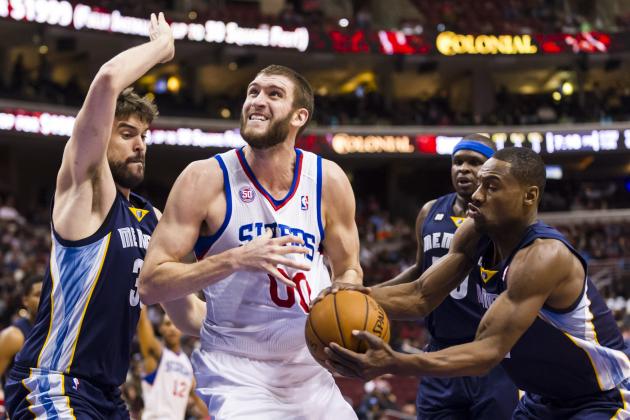 USA TODAY Sports

There's no "grit 'n' grind" without a night full of forced turnovers. The Grizzlies are No. 2 in the league with a 15.6 percent opponent turnover rate.
Mike Conley and Tony Allen continue to be two of the biggest steals fiends in the league. Conley averages 2.3 per game and Allen grabs 1.6 per game. Conley, who has grown markedly as a defender, is third in the league with a 3.7 percent steals rate.
He grabbed three against the Oklahoma City Thunder on Thursday.
As a team, they average 9.1 per game.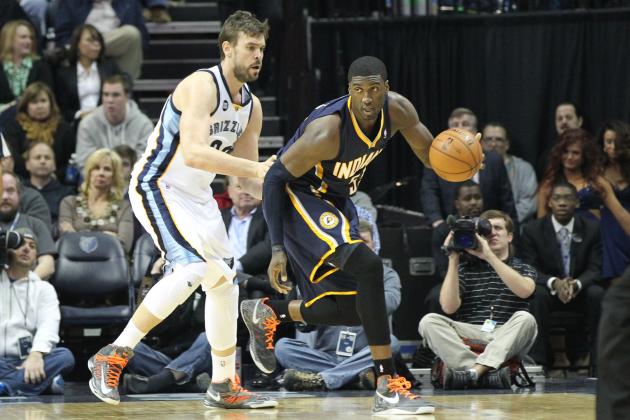 USA TODAY Sports

The defense that has defined this team has improved upon an already impressive plateau. The Grizzlies went from 101.8 points allowed per 100 possessions last season to 100 per 100 this year. After having five players allow 101 or fewer points per 100 possessions in 2011-12, only one rotation player is allowing more than that in this campaign.
The interior defense has been outstanding. Zach Randolph is having his best defensive year ever, allowing 99 points per 100. Marc Gasol has stepped up to 99 allowed per 100.
The impact of the arrival of Tayshaun Prince will be interesting to see. If he can salvage his once-familiar defensive energy, the Grizz could get even tougher on D.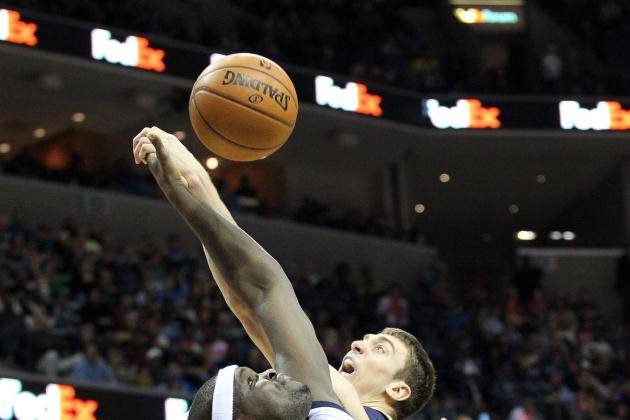 USA TODAY Sports

Opponents that wish to stifle the Grizzlies may face a challenge, even when they're shooting poorly. Memphis always has a second chance with its offensive rebounding capacity.
The Grizzlies are No. 1 in offensive rebounding percentage at 32.5 percent.
Zach Randolph leads the way with another dominant run on the offensive glass. He's seventh in the league with a 14.3 percent offensive rebounding rate.
Before being traded, Marreese Speights helped out with a 15 percent clip.
Marc Gasol hasn't caught up in terms of consistency on his own team's glass. However, he has raised his rate from 5.8 percent in 2011-12 to 8.0 percent this season.
As Randolph and Gasol are showing, the Grizz have been strident in giving their mates second chances.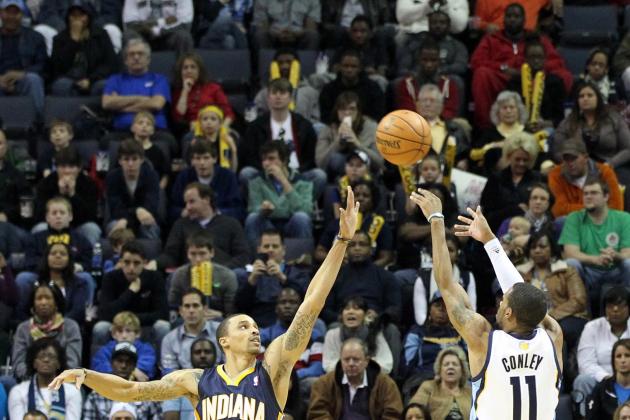 USA TODAY Sports

To this point this season, the Grizzlies haven't been much of a three-point shooting team at all. As a team, they average 13.9 three-point attempts per game. Mike Conley and Chris Johnson are the only Memphis shooters taking three or more threes per game. Rudy Gay had given them 3.1 per game before being dealt.
The trade that sent Wayne Ellington showed more concern for dumping salary than maintaining some semblance of shooting balance. Ellington was a three-point specialist, taking almost half of his five shots per game from beyond the arc. While he didn't take enough, he did give some quality, hitting 42.3 percent.
Acquiring Johnson, Tayshaun Prince and Austin Daye bring some three-point shooting back. However, they may not lift the Grizz far from their bottom-five standing in this category.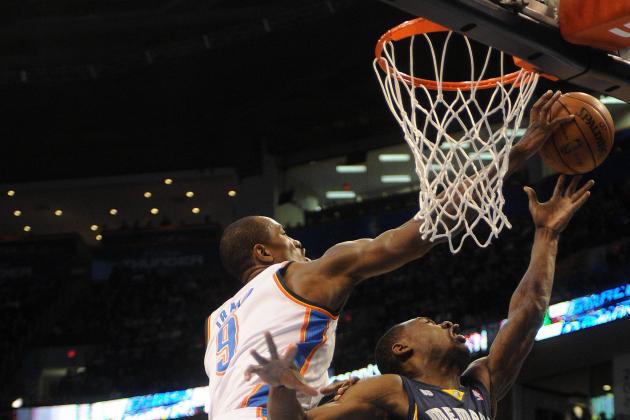 USA TODAY Sports

The Grizzlies have often been hurt by their inability to score. They've scored less than 90 points 16 times, going 5-11 in those games. Fifteen of those contests have come since December.
Even though they're a great defensive team, the Grizzlies can't get away with anemic offensive play. Keeping an opponent below 90 in an average game doesn't mean that they'll outscore them.
They've often been at the mercy of scoring failures, failure of players to make up for Rudy Gay or another player having an off night, failure to hold onto the ball, etc.
While the Grizz are quite successful at home, their offensive woes don't end at the FedEx Forum. Nine of their sub-90-point games occurred at home. They score two fewer points per game at home than on the road compared to 7.5 more per game at home in 2011-12.
This season, the home court has been anything but sweet for the Grizz.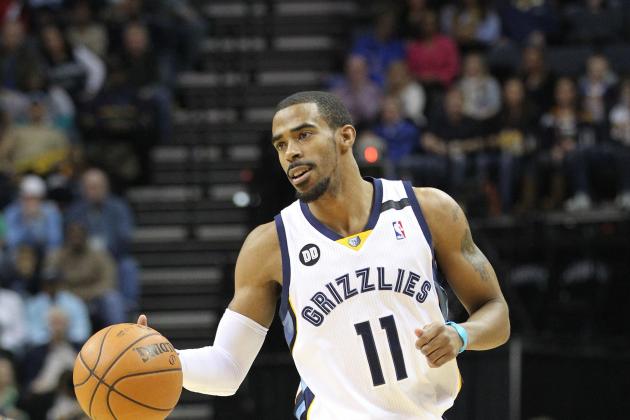 USA TODAY Sports

Do you ever wonder why the Grizzlies score less than they should?
Part of the reason is their remarkably slow pace (88.9 possessions per 48 minutes). Sure, it hurts that they're 24th in field-goal percentage. But the slow pace of the team compounds with the subpar shooting to bring down their offensive production.
A team that shoots the same clip and runs faster would score a few points more per game.
The impact of the slower pace might lessen with the departure of Gay. Without him, they could be slow, yet efficient. Gay shot only 40.8 percent, while the rest of the team shot a combined 44.4 percent before he left. Also, more half-court action and a greater focus on Zach Randolph and Marc Gasol could increase the efficiency.