National Signing Day 2013: Complete Schedule of Announcement Times
Use your ← → (arrow) keys to browse more stories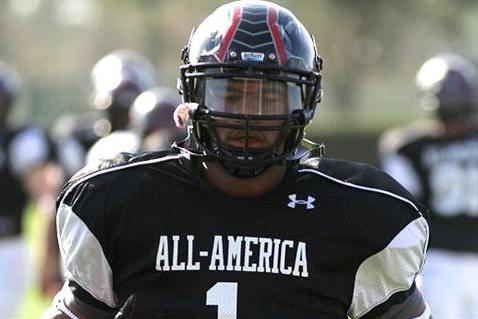 Photo courtesy of 247Sports
While most of the nation's top recruits have already made a commitment to a college football program for next season, some have yet to decide. On February 6, the last of the country's best high school players will announce where they will carry on their football careers.


When: Wednesday, Feb. 6 beginning at 7:35 a.m. EST
Television: ESPNU


Fourteen of 247Sports' top 247 prospects are due to make their announcement on national signing day, beginning with the consensus No. 1 prospect in defensive end Robert Nkemdiche. He will announce his decision at 7:35 a.m. EST, followed by defensive end Carl Lawson at 9:10 a.m. EST and outside linebacker Matthew Thomas at 9:15 a.m. EST.
For the schools lucky enough to still be in the race for the top remaining undecided recruits, national signing day represents new hope and renewed excitement for the future of their programs. The recruiting process is long and arduous, but the hard work will pay off on February 6.
*Full schedule of announcements can also be found at ESPN.


Schedule (all times EST)
Player
Time
Robert

Nkemdiche

7:35 a.m.
Carl Lawson
9:10 a.m.
Matthew Thomas
9:15 a.m.
Denver Kirkland
9:20 a.m.

Laremy

Tunsil

9:35 a.m.

Montravius

Adams
9:45 a.m.

Vonn

Bell
10:05 a.m.
Jordan Cunningham
10:20 a.m.
Antonio Conner
10:45 a.m.
Stacy Coley
11:05 a.m.

Mackensie

Alexander
11:15 a.m.
Dee Liner
12:00 p.m.
Quinton Powell
12:15 p.m.

Asiantii

Woulard

12:30 p.m.
Keith Bryant
1:30 p.m.
Jermaine Grace
2:00 p.m.
Alvin

Kamara

3:35 p.m.
Tyrone

Crowder

4:05 p.m.