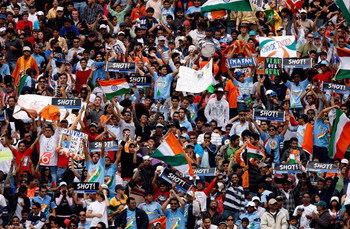 Somebody suggested that Bleacher put together a 10 Hottest Cricketers List, and that I do it. Tough to do so as I am neither a woman nor gay.
I settled, then, on figuring out those what players get hot under the collar on a cricket field faster than a summer morning in India.
So, here goes my take on these HOT cricketers, and let me say that this is entirely a personal take on the HOT GUYS.
Do let me know if you find some who deserve to be in this list, guys who are angrier than the ones I have included in this slide show, and we could then do a new list of the ANGRY YOUNG MEN OF WORLD CRICKET.
So hot, he ran out of steam!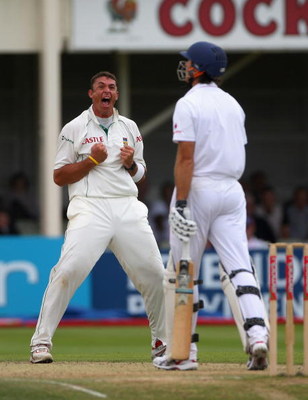 ANDRE NEL
He had more outbursts than deliveries, and perhaps held a doctoral in invectives.
His anger didn't land him enough wickets, and he has since retired from international cricket.
Good for the sport, as he never seemed to be a great model for youngsters.
Out of control, on and off the field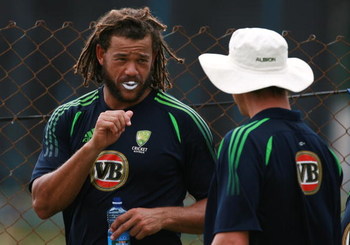 ANDREW SYMONDS
A supremely talented cricketer, one who could change the course of a match single-handed.
Right now, struggling to bring his life back on course.
Cricket lovers across the world hope he returns to the Aussie team, the cooler the better.
I spin, I slap!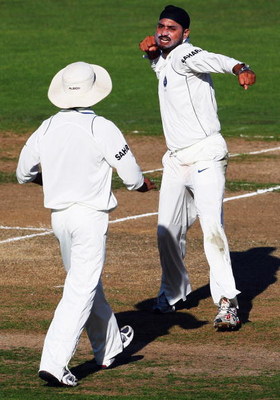 HARBHAJAN SINGH
The sardar of spin seems a different man in the last few months.
Maybe the quota of anger that he unleashed on Symonds and Sreesanth has left him exhausted.
The difference is evident, in his bowling, and, as a bonus, in his batting.
I can get under your skin, I can!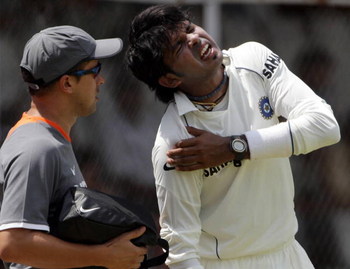 SHANTAKUMARAN SREESANTH
Sreesanth's breakdance on the pitch after hitting Nel for a six will remain in my memory for long.
So will his teary visage after the famous "Slap-gate" with India teammate Harbhajan Singh.
Highly injury-prone, a great character, and a fabulous bowler.
Now if he can just put his life together.
I know how to bug you!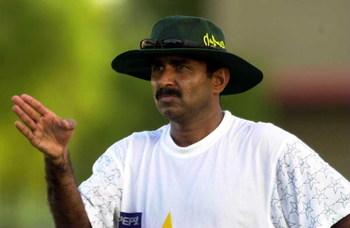 JAVED MIANDAD
Talk to the cricketers of 70s and 80s and they will tell you that if anyone could bug the hell out of you it was Javed.
Aussies were the champs, but he was no less.
His famous monkey dance with Kiran More is one of the funniest images of the game for me.
More out than in.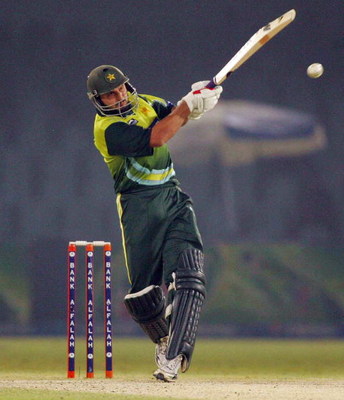 SHAHID AFRIDI
That's how Shahid Afridi's cricket is: the ball must go out of the park, or he goes out.
If he can't get his way, he will shout, curse, and abuse anyone he sees.
His inability to harness his talent means he stays out of the Pakistani side more often than he gets in, and Indians and umpires seem to bring the worst out of him.
And I know how to bug Javed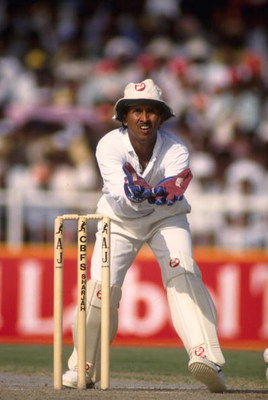 KIRAN MORE
Perhaps one of the few Indian cricketers to bug Javed in that World Series of Cricket Game, he was a non-stop talker behind the stumps, and did manage to get several batters hot under the collar.
In that sense alone, he created heat where none existed.
The world is unfair to me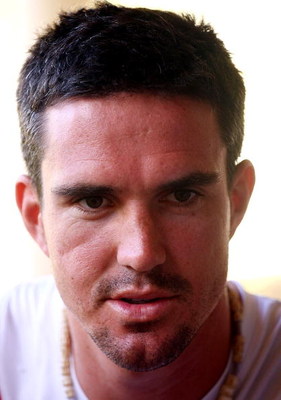 KEVIN PIETERSEN
We have seen him score those glorious hundreds only the way he can and we've seen him get grumpy at the drop of a hat.
Angry with South Africans, he turned to England, became the skipper, left the captaincy in unhappy circumstances, and has stayed unhappy ever since.
I do it the way I do it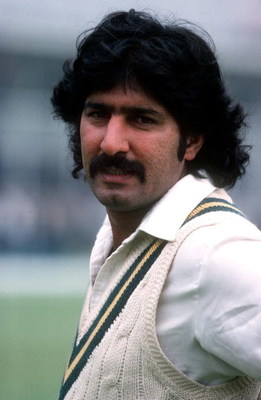 SARFRAZ NAWAZ
They say he was foul-mouthed. They say he would shoot off at the slightest.
Even more, he liked to provoke, and rile his opponents. So much so, that his great invention with Imran, reverse swing, is rarely credited to him.
Anger got the better of him on an England tour once, and he left the country in the middle of a test match, leaving his skipper Intikhab Alam and team management with a 10-man team.
Anger is my middle name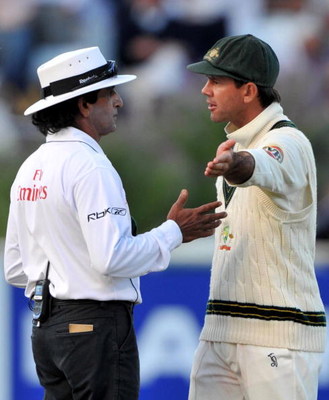 RICKY PONTING
His talent was never in doubt, but his temperament always was.
Has been the Aussie skipper for a while, but captaincy hasn't ever come in the way of his enjoying a good slanging match, and letting people know what he thinks of them.
Keep Reading