UConn Basketball: 5 Remaining Games That Will Define Huskies Season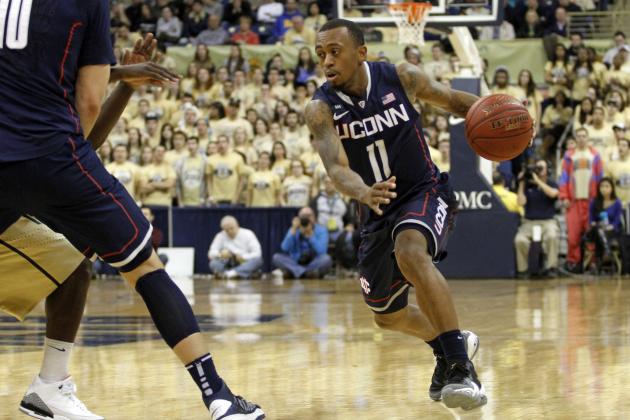 Justin K. Aller/Getty Images
Ryan Boatright and the Huskies have a lot to play for despite postseason ban.
With no hope of a Big East or national championship, the UConn Huskies men's basketball team will be relegated to the role of spoilers for the rest of this season.
They've shown enough talent and poise to be at the very least a tough out for even the best teams in the Big East, and they could shock a team or two down the stretch.
If you ask any player on the team, they'll tell you this season is about growth, improvement and pride. Wins and losses still matter even if they're ultimately not going to lead to the promised land.
The Huskies (14-5, 4-3 Big East) have overachieved thus far but their season is far from over. Tough games remain against traditional rivals that will define whether this season is viewed as a success or a failure.
These are the five remaining games that will define the 2012-13 UConn Huskies season.
Begin Slideshow

»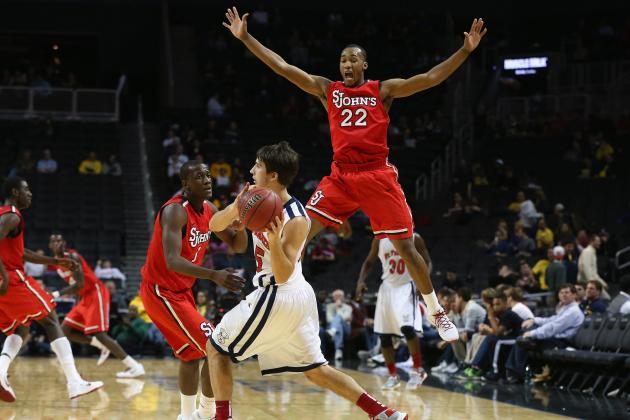 Mike Stobe/Getty Images
A trip to MSG to face the Johnnies is always tough.
A trip to Madison Square Garden in New York City for a Big East basketball game is always a marquee event.
It's a chance to play a big game on the biggest of stages.
The last time the Huskies ventured into MSG for a game against St. John's was 2010, and it was a time to forget. The Johnnies dominated the future national champions, winning 89-72 in a game that was barely that close.
St. John's(14-7, 6-3 Big East) is another team that has overachieved this season, and they are currently surging. They have won five straight games.
This is the type of game that both teams are really going to look to win to make a statement.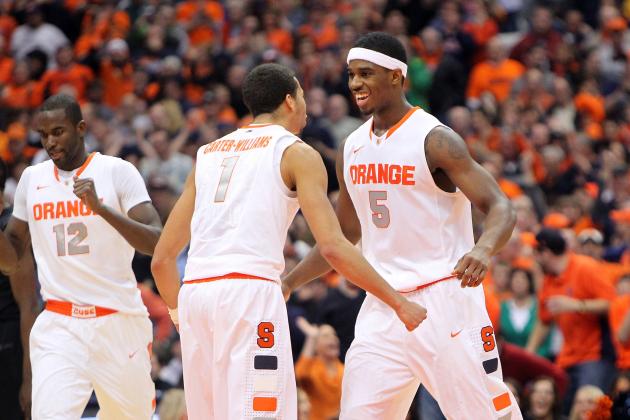 Nate Shron/Getty Images
Syracuse is often mentioned as a possible Final Four team.
Just a week after traveling to MSG, the Huskies will welcome their other Big East rival from New York to the XL Center in Hartford.
The Syracuse Orange (18-2, 6-1 Big East) are a high scoring, physical team that is frequently mentioned among the Final Four and national championship contenders.
It's a nightmarish, stylistic matchup for UConn and a game they will enter as heavy underdogs.
But this is a team that doesn't quit and has played well in the games where the opposition level has risen above its own talent.
They own wins over Michigan State and Notre Dame and competitive losses against NC State and New Mexico. They led Louisville by double-digits before collapsing in the second half.
Both of the Orange' losses were unexpected, against Temple and Villanova, so maybe the Huskies can catch one.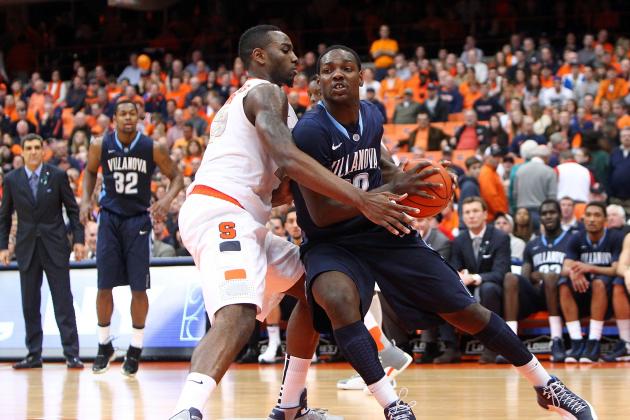 Nate Shron/Getty Images
Villanova has had a very odd season.
The Villanova Wildcats (13-8, 4-4 Big East) have had a very up and down season.
That's really the best way to describe a team that beat Louisville and Syracuse in consecutive games, when both were in the top five, but also lost at home to Columbia by 18 and Alabama by 22.
Those are pretty damning performances for a team that could be entering selection night hoping that the committee will feel the good outweighs the bad.
The Huskies obviously don't have that problem this year, but they will be looking for a big win against a traditional rival that could spoil their tournament chances.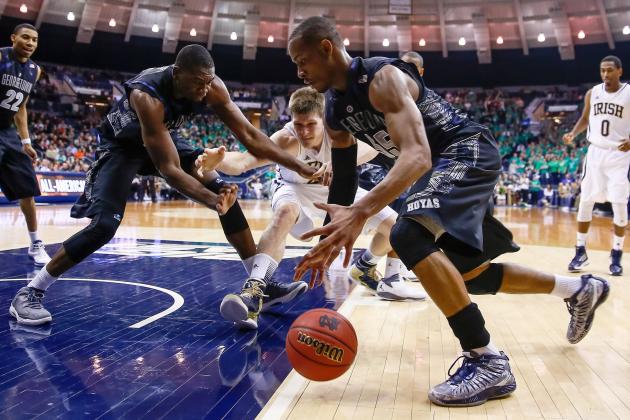 Michael Hickey/Getty Images
The Hoyas will be tournament bound.
By the time the Georgetown Hoyas (15-4, 5-3 Big East) visit Hartford, much of the bed in terms of the NCAA tournament will already have been made.
One team that will definitely be heading to March Madness—barring something shocking—will be Georgetown, who already own wins over UCLA, Notre Dame and Louisville.
It will be interesting to see how the Huskies handle G'Town big-man Otto Porter, who can dominate and averages over 15 points and nearly eight rebounds a game.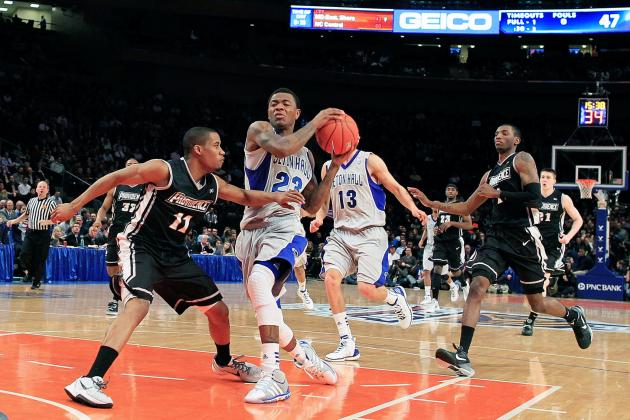 Chris Trotman/Getty Images
UConn closes out the season against rival Providence.
The last time that UConn Huskies did not make the NCAA Tournament was after the 2009-2010 season, finishing with a 17-15 record. But even that dismal year ended with a trip to the NIT.
There will be no postseason of any kind for this year's team, owing to NCAA imposed sanctions due to academic irregularities, and that has to be a bummer for the team.
The last chance we'll get to see Kevin Ollie's young bunch will be a home game to close out the season against the Providence Friars (10-11, 2-7 Big East).
Despite their record, the Friars have played tough this season and lost narrow games to Syracuse, Pitt and UConn.
It will be our final chance to gauge the success of the rookie head coach and his bunch before next season. By then the verdict should be in on whether this season deserves a thumbs up or thumbs down.