USC Football: Best Selling Points Lane Kiffin Can Make to Recruits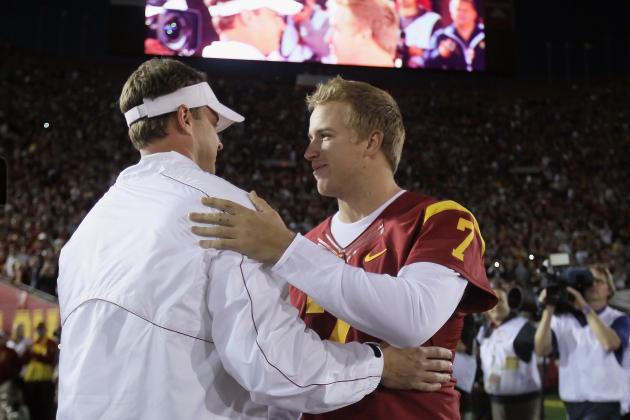 Jeff Gross/Getty Images

Lane Kiffin is entering his fourth season as the head coach of the Trojans program, and he is looking to lockdown a top ten recruiting class for the fourth straight year. USC reloads its lineup every season thanks to easy selling points for the program.
This program is one of the most recognized in college football across the country, and is full of winning tradition. The Trojans are always considered to be among the nation's elite programs.
If that doesn't help sell the program, head coach Lane Kiffin can always point to it being Los Angeles, and get the wow factor moving for the celebrity status that USC players receive once they arrive on campus.
This is a look at how Lane Kiffin so easily lands the nation's top talent every year.
Begin Slideshow

»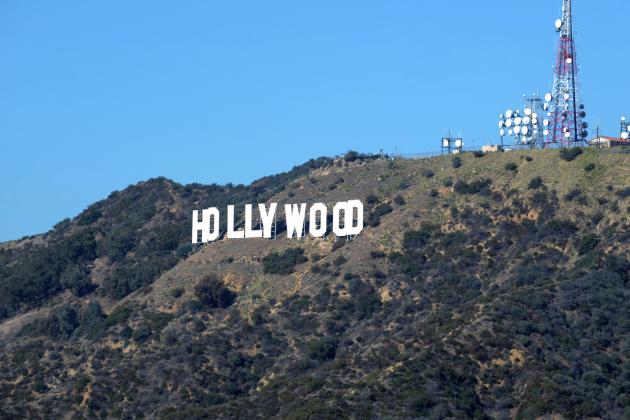 Kirby Lee-USA TODAY Sports

Before there is ever a whisper of football talk, the conversation with a recruit has to start with this phrase: "So when are we getting you out to L.A.?" Instantly any player is ready to take a visit to the Trojans campus.
Some players are looking for a hometown feel. A local flavor where the campus is the city, and everything revolves around that school. Others prefer the excitement of the big city, and all the things that come with it.
L.A. is a great town, but it can swallow a young athlete whole. This is a strong selling point, but it is a topic that must be approached carefully. Selling anything more than the Hollywood Star Tours can cause some issues.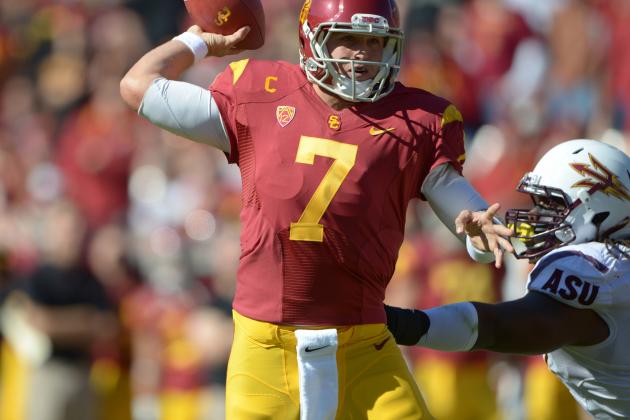 Kirby Lee-USA TODAY Sports

The Southern California Trojans are a winning program, but it is more than just a tradition for USC. Winning is a standard for this program.
If the Trojans don't challenge for titles, changes are made. Recruits know that when they sign with USC, they will be among the elite in the Pac-12, and surrounded by enough talent to win a lot of football games in their four years on campus.
Winning has simply become expected for this program and success is always referred to in the present tense. History is cool, but it doesn't win now. Lane Kiffin knows the passion that is behind this program, and he will ensure that it is instilled in the recruits he brings to campus.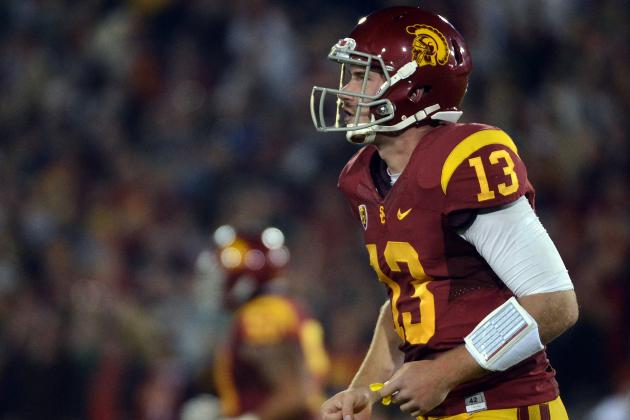 Harry How/Getty Images

Few programs steal the national spotlight consistently in college football. Southern Cal is one of them.
The Trojans are always a story whether they are successful or not. People are interested in the program from all points of the country. USC is a national program that has a national recruiting draw. That creates a natural national pipeline of exposure.
When the Trojans are winning, they are out front a lot more often; but even when they are putting up mediocre results, they get press time.
Looking a recruit in the eye and promising them national exposure from day one is an easy pitch for Kiffin and Co.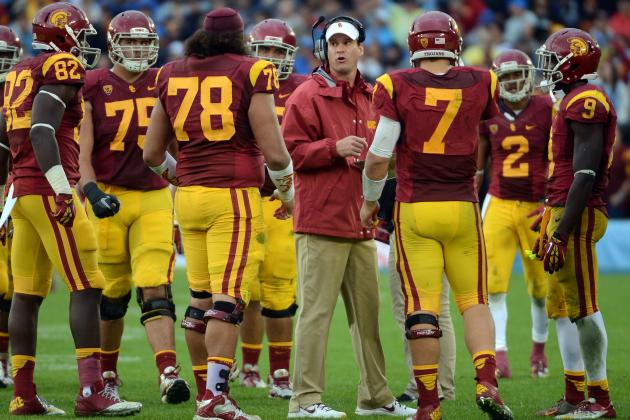 Harry How/Getty Images

The Trojans have put a ton of talent into the pros over the years. Southern Cal currently has 47 players in the NFL, and it will always have draft-eligible players pouring off the roster.
This program is so well regarded that Matt Cassel never took a starting snap for the team and became an NFL quarterback.
As a recruit looks at his future, he will always want to have the chance to play in the NFL. It is every kid's dream to walk onto a football field as a member of one of the 32 NFL programs.
USC provides that opportunity for every recruit. This is an easy selling point for Kiffin.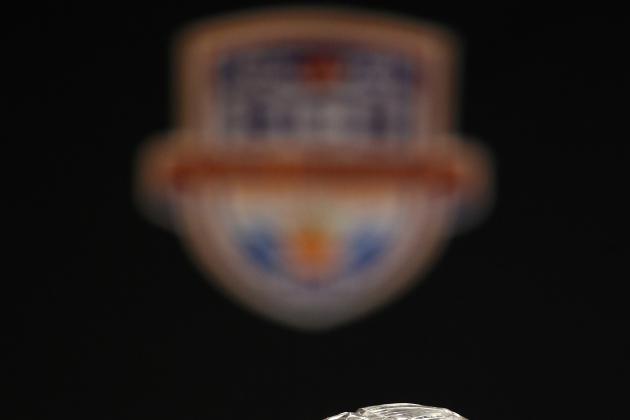 Streeter Lecka/Getty Images

Every year, the USC Trojans are near the top of every major preseason poll. Southern Cal is always loaded with talent and is expected to be one of the best teams in football.
Lane Kiffin is able to sit in the living rooms of recruits and is able to give them national title hopes. Kiffin was a part of a title run when he was an offensive staffer, and will have the chance to return this team to that stage as soon as next season.
The Trojans are always facing high expectations, but the team always embraces it as well. Every recruit wants a shot at a ring, and there is no better place to earn one than at Southern Cal.