What Grade Should Holmoe Get for BYU Schedule?
Use your ← → (arrow) keys to browse more stories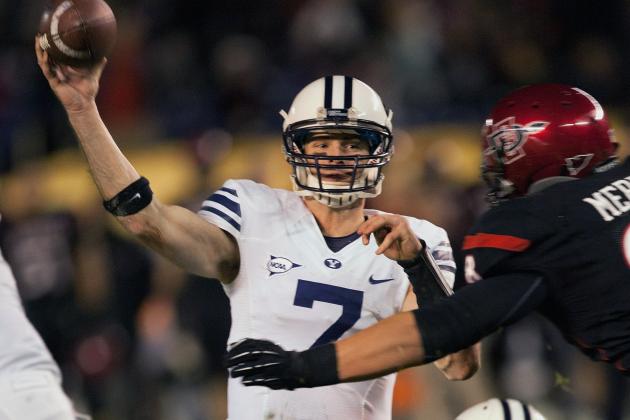 Kent Horner/Getty Images

PROVO — Athletic director Tom Holmoe promised BYU's first two years of independence would be a real scramble, but he'd get a handle on scheduling as a lone wolf by the third year. Well, this is BYU's third season as an independent after leaving the Mountain West Conference to carve out a schedule using ESPN as a partner. How did Holmoe do? Allow him a long, loud howl...