Georges St-Pierre and 5 of the Most Focused Fighters in MMA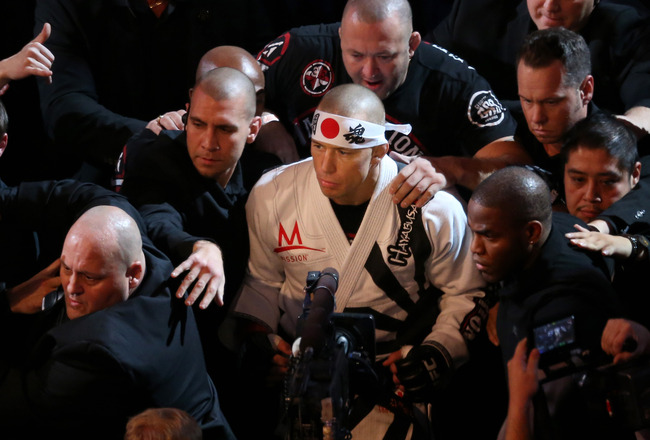 Tom Szczerbowski-USA TODAY Sports
When looking at a professional fighter, such as Georges St-Pierre (GSP), all one needs to do is drink in the surroundings and see the situation for what it is—legalized assault in front of millions—in order to realize that anyone who does battle in a cage is a rare breed indeed.
The combative sports have always been so dramatic and dangerous that fans have a Romanesque quality about them befitting the competition unfolding on the big stage—the fighters themselves not at all unlike the gladiators of old.
With so much pressure, it is a wonder they can function in front of such a vast crowd at all.
But when you look at a man like GSP, there is something about him that is not dwarfed or cowed by the situation and the enormity of consequence should he be defeated.
When he stepped into the cage to rematch BJ Penn, he was facing a fighter that had battered and bloodied him in their last fight, yet he looked like a pit viper, possessed of a violent purpose and aimed at achieving glorious ends through violent means.
In essence, he was focused beyond normal understanding.
Of course, he is not the sole possessor of this highly desirable quality and that is not surprising for we have seen it in other fighters as well.
Here are five such rare people who give such a dangerous business the attention it is due, with utter focus.
Lyoto Machida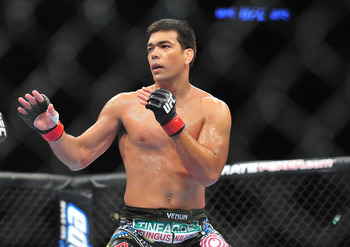 Gary A. Vasquez-USA TODAY Sports
Often mocked for his evasive, counter-striking style, Lyoto Machida has never let any of that change the way he fights, and when he is moving about the octagon, he may look to be in retreat, but you know he is waiting to catch you when you make that first mistake.
Yes, it takes poise as well, but to implement the style Machida does—striking out of the blue with pinpoint precision—requires a degree of awareness and concentration that few in the sport possess.
He's flat-lined some excellent fighters, and he didn't do it by happenstance or sheer overwhelming force.
He did it with shocking accuracy, near perfect timing, utter preparedness, and above all, focus.
Ronda Rousey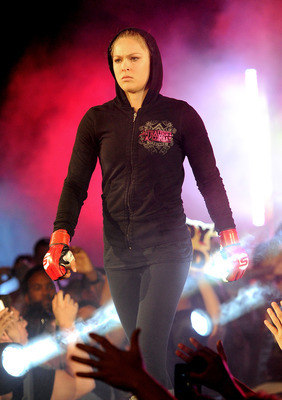 Jayne Kamin-Oncea-USA TODAY Sports
Although Ronda Rousey may be relatively new to the sport of MMA, she brings a high level of focus into any contest. You can see it in her eyes during the walk to the cage, and you can see it in the way she fights.
This is not surprising when you consider just how hard it is to work your way up and eventually end up on the Olympic stage. Rousey did so, and then brought all those tools with her into the world of MMA, blowing the competition out of the water along the way.
Some call her a one-trick pony, but she as of yet has not met a fighter she can't drag into her world, and considering how multifaceted the MMA is, that is clear indication of one thing.
Yup, you guessed it.
Chael Sonnen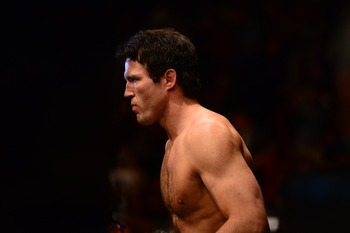 Mark J. Rebilas-USA TODAY Sports
He may talk an ungodly amount of smack leading up to a bout, but when the cage door shuts, Chael Sonnen is going to take you down and work as hard as he can to finish you, period.
You can reverse and then pound on him, hurt him from the outside with heavy strikes, threaten to submit him on the ground and you can bloody him up badly, and he is still going to drag you kicking and screaming back into his wheelhouse and go to work, even if he has to swim a mile through his own blood to do it.
Few have proven that they can turn the action of scoring a takedown into something poetic, but Sonnen has come as close as anyone and that isn't because he's reading his own press clippings and believing his own hype.
When it comes time to thrown on the short pants and start tossing men around, few are as focused on the business at hand as Sonnen.
Cain Velasquez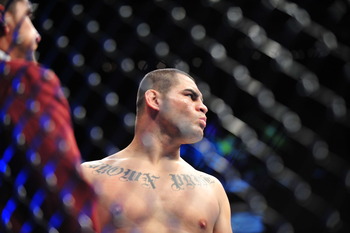 Gary A. Vasquez-USA TODAY Sports
Although quiet and reserved, Cain Velasquez is just about as focused as you can get, and for good reason.
He's the first ever heavyweight champion of Hispanic descent in the history of combative sport and now that he's got the belt back again, he no doubt wants to enjoy the kind of title reign that rivals legends like Julio Cesar Chavez.
In the past, he's shown that in the cage he is all about the business at hand and nothing else. Even when he got rocked repeatedly by Cheick Kongo, he didn't let that deter him from his game plan, forging ahead like nothing happened and getting the victory.
Few people in the game today are able to so successfully internalize the pressures of being champion and quietly go about their business, but Velasquez is one of the few, and that takes focus.
Georges St-Pierre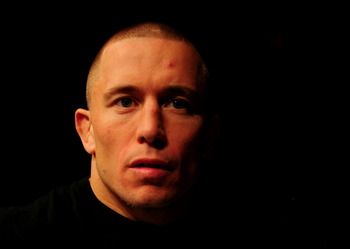 Mark J. Rebilas-USA TODAY Sports
Say what you will about reigning welterweight champion Georges St. Pierre, but the man is dedicated like no other when it comes time to fight, especially after his defeat at the hands of Matt Serra.
St. Pierre is one of those rare fighters who knows all too well the pains of a hard fall and he has used that to hone his focus to laser precision. This is a man who uses a formulated game plan and will not deviate from that, no matter what the cost.
He plays to his strengths, attacks his opponents where they are weakest and never suffers from the sin of hubris.
Rarely has a man ever admitted that he has been scared in fights, but St. Pierre has done so, openly and without regard for how this will diminish his image. Instead using it to fuel his desire and guide him like a missile toward his intended goal.
When he steps into the cage against Nick Diaz, you can be sure he will be all about the business of implementing his game plan and nothing short of being stopped will deter him.
Keep Reading