The Top 10 Sport Movies of All Time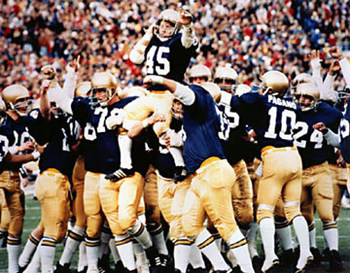 With the NCAA tournament coming to a final, the hockey and basketball seasons dwindling down and baseball starting backup, it's great week for sports.
To have NHL and NBA playoff positions being set and Baseball opening week occurring, I thought it would be a great time to write a fun and exciting article.
Sport movies have become a dime a dozen, but that still doesn't take away the memorable ones that we have all seen and loved. Maybe picking a top 10 isn't even fair, because of how many there are and how good some of them really are.
But just for fun and different opinions, here are mine.
10: Field of Dreams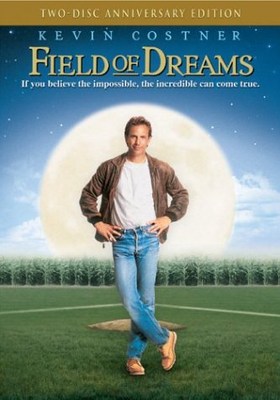 Even though seems like Kevin Costner is in every sport movie, Field of Dreams is the most memorable one to me. The whole cast is amazing and who can't forget him playing catch with his dad. Just a great scene.
9: Miracle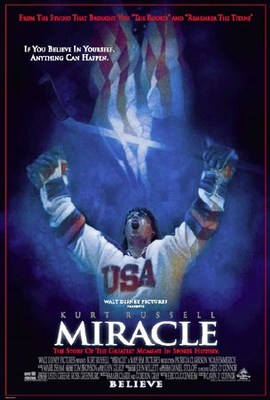 The second best hockey film ever made,(will get to the first soon) this movie was fantastic. Kurt Russell was amazing at Herb Brooks and the actors who played Team USA were just unbelievable.
I wasn't born, but watching the movie, you can see what it must of meant to hockey fans and Americans in general.
8: Caddyshack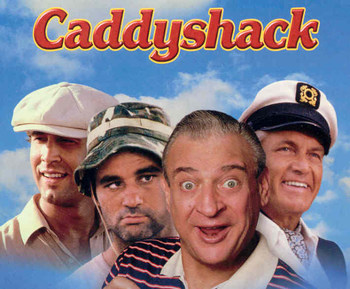 I don't think there is anyone who doesn't love this movie, and if there is I have never met them. Rodney Dangerfield, Chevy Chase and Bill Murray are just some of an all star cast that made this film a classic.
7: Slap Shot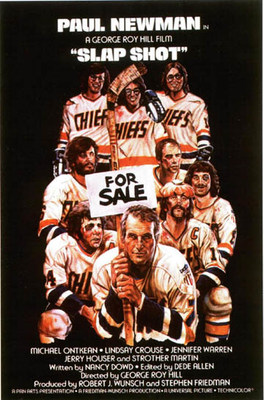 One of my top favorite movies, and one of the top great sport movies, is Slap Shot. Paul Newman, who plays aging Reggie Dunlop, is fantastic in this movie. But the real stars are those Gordie-Howe-loving Hanson Brothers, who love to play old time hockey, and fight anyone who gets in their way.
6: Something for Joey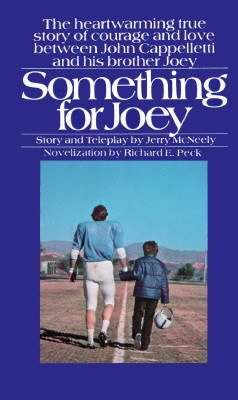 This movie is one of the saddest movies I have ever seen. I recently saw it for the first time about three months ago and was very taken back when watching it. I won't lie, I choked up watching it and realizing what it was truly about.
I would recommend this movie to anyone that loves a great movie. Just don't forget the tissues.
5: Major League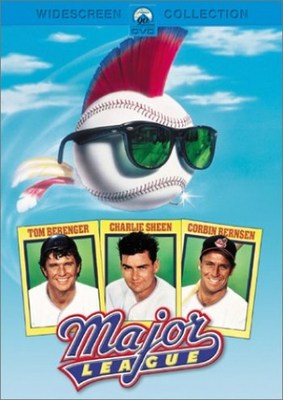 Major League is another classic movie with an amazing cast. The lovable losers for Cleveland have to win or their team will be moved.
With Tom Berenger, Charlie Sheen and Wesley Snipes, and not forget the announcer, Bob Uecker as Harry Doyle, this movie is a must own for all sport fans.
4: Remember the Titans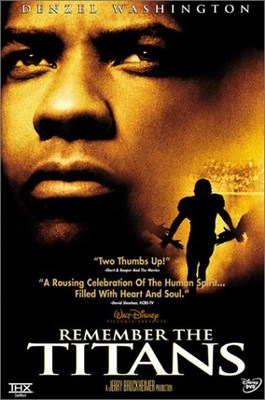 This is just an outstanding movie. It has Denzel Washington at his best, story of a new African-American head coach that brings his inter racial team to the state championship team.
It is a movie with great joy, but also a tear jerker. Just one of the better sport films to be made in the past decade.
3: Hoosiers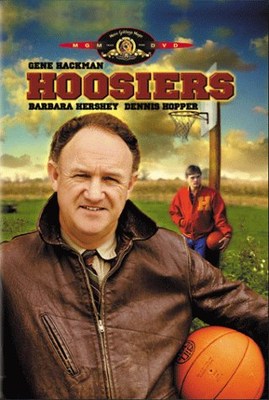 The movie is about a small-town Indiana high school basketball team that wins the state championship.
Gene Hackman is awesome in his role as the controversial head coach, but it's really Dennis Hopper who steals the show with his performance as a smart basketball mind that just can't stop drinking.
It truly is the best basketball movie ever made.
2: Rocky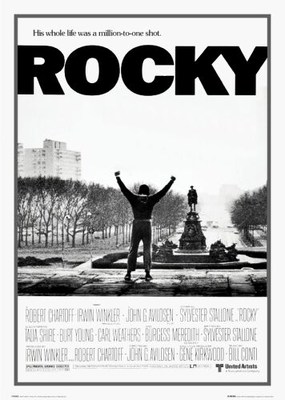 Rocky can arguably be the top sports movie ever made, to me it is in second but by only a little bit. Rocky is Sylvester Stallone best work of all time.
Sure there have been five sequels, with the most recent one being decent after the horrendous Rocky V. But none of them will ever beat the Original, I mean technically, the good guy doesn't even win.
But in this movie, it ain't about winning, the story was for the underdog that never gives up and shows that anything can truly happen.
And the number one sports movie of all time.....Rudy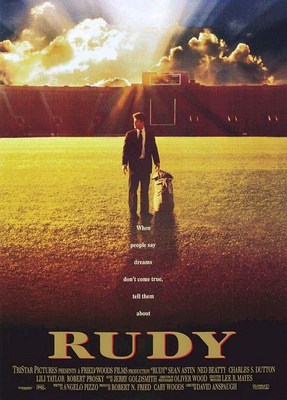 The movie tagline says it all, "When some people say dreams don't come true, tell them about Rudy." With all the football and other sport movies ever made, none will ever top this movie.
Whenever I watch this movie, it always makes me want to do something and go 100 percent at it. Whether its playing sports, working out or just writing, this movie is always an inspiration.
The music, the acting and football scenes are tremendous. It will forever be an inspiration and a classic, and will always show, its not always the talent that achieves, sometimes, it's about heart.
Keep Reading