Pegging Perfect Jobs for Former NBA Legends to Take on After Basketball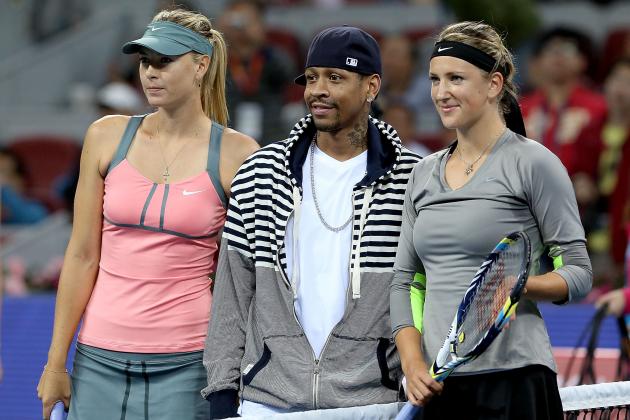 Matthew Stockman/Getty Images

Allen Iverson recently received an offer from the Texas Legends, the D-League affiliate of the Dallas Mavericks—an offer which he politely turned down.
Iverson was obviously pleased by the offer from the D-League team, but for a former NBA player, a 37-year-old former NBA player at that, accepting an offer to join the D-League seems to be nothing more than a reason for the team to drive up attendance and get some national attention.
Antoine Walker toiled for two seasons with the Idaho Stampede before calling it a career, and his main motivation to get back into the league was strictly monetary.
On the other hand, Iverson seems like he genuinely wants to get back into the league to play.
I realize my actions contributed to my early departure from the NBA, should God provide me another opportunity I will give it my all

— Allen Iverson (@alleniverson) January 29, 2013
My dream has always been to complete my legacy in the NBA

— Allen Iverson (@alleniverson) January 29, 2013
In his quest to get back into the NBA, Iverson may have realized that interest is low for a 37-year-old point guard who hasn't played in the league since 2010.
He's yet to give up his dream of returning, but his agent has contacted the Philadelphia 76ers that he's interested in returning to the team to work as a consultant of some kind.
Whether or not that's the right job for him doesn't really concern me; I'm more concerned about the job that he, and other recent retirees for that matter, should be doing.
Begin Slideshow

»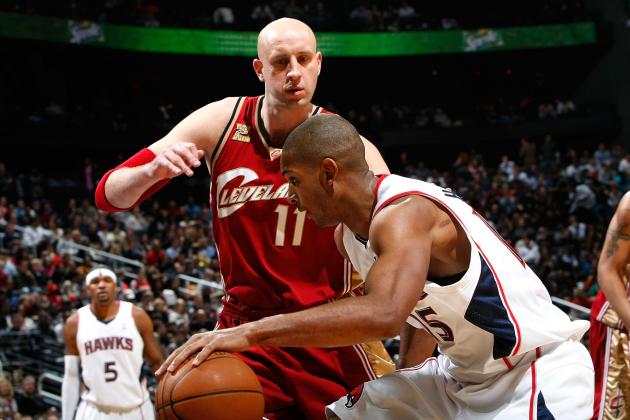 Kevin C. Cox/Getty Images

Coming into the league back in 1997, Zydrunas Ilgauskas was riding the wave of Eastern Europeans coming into the league and really being accepted for the first time as solid contributors to the NBA.
Guys like Vlade Divac and Drazen Petrovic paved the way, but the late '90s and early 2000s players like Big Z really worked their way into the NBA and made international players increasingly commonplace in the league.
One of the reasons he was able to become such a solid player in the league, even with massive amounts of time lost due to foot and knee injuries early on in his career is because he was able to work his way into the Cleveland community so well.
He met his wife in the city and just became an all-around beloved member of the surrounding community, both because of his role with the Cavaliers, and his overall demeanor around the city.
If there's anybody who can help new, young players feel comfortable in their new cities, it's Big Z.
He's currently working as an assistant to the GM in Cleveland, but a role with the NBA to help young international players in their transition would put his experience to work.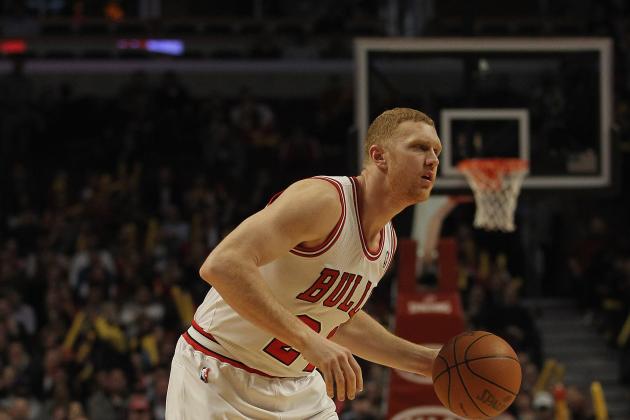 Jonathan Daniel/Getty Images

Brian Scalabrine is a big, unassuming, red-headed dude in New England walking around looking like a goofball, and chances are he's one of the league's least recognizable "famous" players, right up there next to Matt Bonner.
That being said, he's still an incredible basketball player, at least compared to your average jim and joe.
Scalabrine completely dominated in a contest held by a local Boston radio station in which people sent in tryout tapes for a chance to take on Scalabrine, one-on-one.
Most of the guys in the "Scallange" were better than your average rec league participant, as even a recent Syracuse benchwarmer showed up.
Not a single opponent, even the combination of all three of the radio hosts were a challenge for Scalabrine.
He may not be the most athletic dude in the NBA, but he could go down to any gym or playground and hustle most guys out of their money with no problems.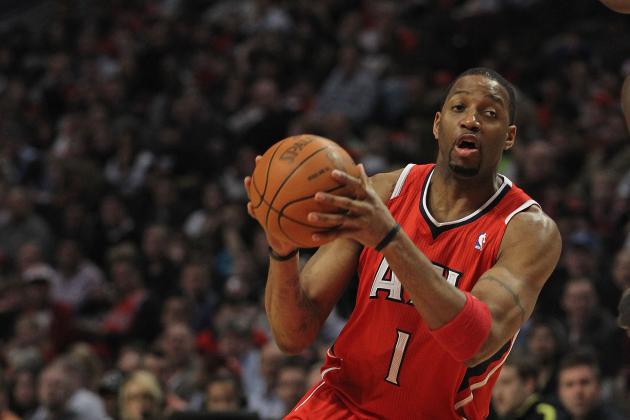 Jonathan Daniel/Getty Images

Tracy McGrady's days in the NBA are over, and he's taken to playing in China to get his basketball fix, as quite a few former players have done.
However, it seems to me that there's a way he can have something to do with basketball without having to play all the way in China.
Different types of basketball players have different needs in a shoe. A big, slow defender needs something to keep him sure-footed and balanced enough to keep him in place, while a whip-quick guard needs a light, flexible shoe that will allow him to wriggle his way around the floor.
A guy like McGrady, however, has been many things throughout his career. He's been the uber-athlete who needs something light, yet supportive so that he doesn't tear his ankles up upon re-entry to the atmosphere after a dunk, and he's been that guard who does his best to work his way around a defender.
Get him into the Nike lab, let him use the athleticism that he still has left (and there's plenty left compared to your average joe), and slap some shoes on him.
There were few players who could play defense like Dikembe Mutombo in his days in the NBA. Sure, he may have been big and slow, but he was smart, and he knew how to keep a guy away from the rim, or at least knock his shot away from the rim.
On top of that, nary an NBA soul had a voice like Mutombo.
That deep, grumbling, frightening yet soft and confident voice is one thing that today's NBA is desperately missing, but it goes beyond that. His voice is missing from the world.
After years of no interviews, or even so much of a peep out of Mutombo, I want to hear his voice thrown around some more; that's why he needs to get into voice acting.
Whether it be movies, television or just a short here and there, Mutombo's voice in place of the hero or villain in any recently animated film or television show would be a delight.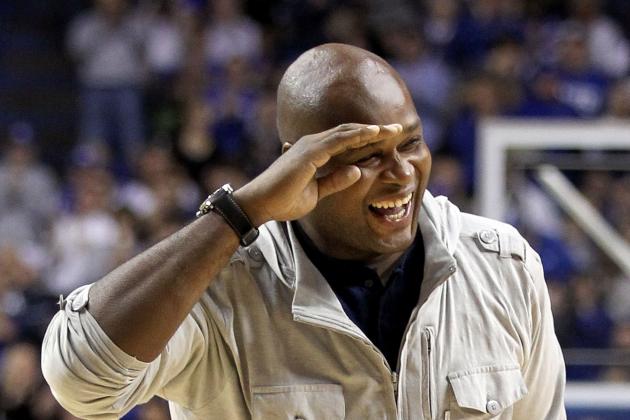 Andy Lyons/Getty Images

For years now the NBA has been running a rookie transition program that does its best to teach rookies about everything from not sleeping with every woman they meet, to carefully managing their finances from day one.
Obviously, a lot of the training doesn't stick.
One of the biggest examples of when money management goes wrong in the NBA is Antoine Walker. Walker ended up filing for bankruptcy just two years after retiring. That wouldn't be a huge problem if he were one of the menial players in the league, but he earned $110 million in over a decade spent in the NBA.
That's why Walker needs to be used as an example, not a counselor, for these young guys coming into the league.
He doesn't even necessarily need to say anything; just put him up on a stage, have him walk around a little bit and have the new players notice the sad look in his eyes. They'll get the idea.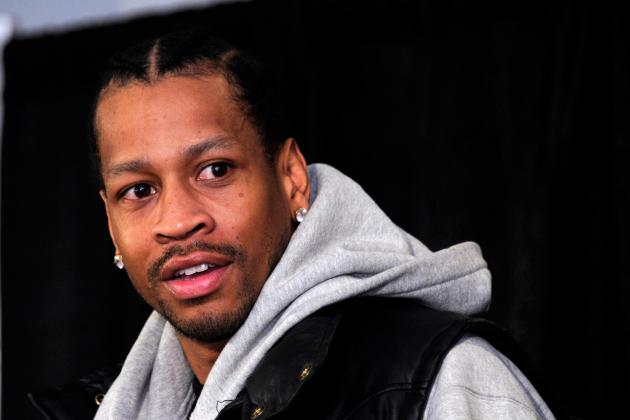 Ethan Miller/Getty Images

Allen Iverson has been through a lot in his life, and if you would have talked to me back when he was still in the NBA, it would seem that he's started to realize that the way he acted as a younger man wasn't desirable, to put it nicely.
Iverson has been through a lot in his life, with everything from a jail sentence before he was ever able to make his way into the NBA, to extreme success, an MVP Award, a ton of All-Star Game selections and throngs of fans all over the NBA.
On down the line he became a scapegoat for the 76ers, was shipped around to a few teams, failed to make it back to the NBA Finals after the 2001 season and struggled to find work after falling out with the league.
It's hard to really know, but it seems that his time out of the league, in China, and in search for a return to the NBA, leading up to a remorseful tweet really changed the way he looks at his NBA legacy:
I realize my actions contributed to my early departure from the NBA, should God provide me another opportunity I will give it my all

— Allen Iverson (@alleniverson) January 29, 2013
If he doesn't make his way back into the NBA, and the 76ers don't want to give him a run in the front office, he could always go about telling his story to college players and young NBA guys in an attempt to show them the right and wrong that he did throughout his career.