UFC 156: Joseph Benavidez vs. Ian McCall Head-to-Toe Breakdown
Tom Szczerbowski-USA TODAY Sports

Joseph Benavidez came up just short in the first ever UFC flyweight title fight, suffering a split-decision loss to Demetrious Johnson.
The Team Alpha Male fighter will now take on another competitor who gave Johnson a tough fight during the four-man tournament to determine the 125-pound division's first champion.
Ian McCall hasn't fought since losing to "Mighty Mouse" in an immediate rematch that followed an unfortunate draw in the semifinals of that tournament. "Uncle Creepy" will now attempt to earn a rematch with Johnson by beating Benavidez at UFC 156.
As this potential title shot eliminator approaches, let's take a look at whether Benavidez or McCall has a better chance at getting another crack at the current flyweight champion.
Begin Slideshow

»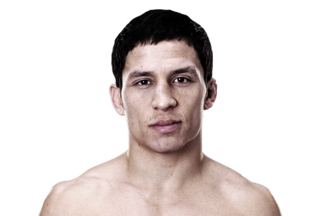 UFC.com
Joseph Benavidez and Ian McCall are very well-rounded fighters, and flyweight fights have a way of being contested in all areas, so there should be a fair amount of striking on display in this matchup.
Since both fighters are so talented when standing and on the ground, neither man jumps off the page as a clear-cut favorite, so let's dig a little deeper into the specifics.
Stand-up Striking
Considering that each lands less than 40 percent of their attempted strikes (via FightMetric.com), it's clear that Benavidez and McCall aren't the most accurate strikers on the UFC roster. However, that has a lot to do with the elusive opponents they have faced in the lower weight divisions.
While McCall can handle himself on his feet, Benavidez has become a sprawl-and-brawl type of fighter, landing 77 percent of his strikes while standing (via UFC.com).
Those kind of results against the high-level competition Benavidez faced in the UFC's bantamweight division give him an edge over McCall, should both fighters stay on their feet for the majority of this fight.
Edge: Benavidez
Ground Striking
Late in his first fight with Demetrious Johnson, McCall nearly stopped the fight with ground-and-pound, which would have earned him a spot in a championship fight against none other than Benavidez.
Benavidez is not easy to hold down and has never really gassed like "Mighty Mouse" did in that instance, though. Therefore, McCall's ground striking will be more likely to score him points on the scorecards than finish this fight.
Edge: McCall
Power/Durability
After seeing Benavidez's brutal knockout of Yasuhiro Urushitani in the opening round of the four-man tournament to determine the division's first champion, there is little doubt he's one of the hardest hitters in the 125-pound class.
Both of these fighters are very difficult to stop. However, if either fighter is going to finish this bout with strikes, it will more than likely be the Team Alpha Male fighter.
Edge: Benavidez
OVERALL STRIKING EDGE: Benavidez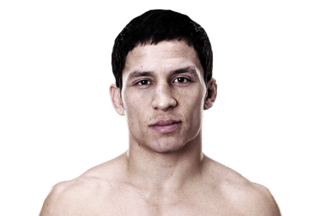 UFC.com
Stand-up fights in the flyweight division can often go tit for tat, so one grappling exchange will frequently determine the winner of a round. The scrambles between these two 125-pound fighters could also be back-and-forth, though.
Takedowns/Takedown Defense
In terms of statistics, Ian McCall's wrestling is better than Joseph Benavidez's. "Uncle Creepy" has defended 82 percent of takedowns attempted against him, while Benavidez has been grounded on more than half of all attempts to take his fights to the ground (FightMetric.com).
That being said, Benavidez has been fighting the best of the best in the UFC's bantamweight division, while McCall had been competing against much less proven fighters prior to his bouts with Demetrious Johnson.
Edge: Push
Control/Escapability
It's hard to imagine either of these fighters being held down for long.
There will be takedowns here and there from both sides throughout the fight, but those takedowns will be point-scoring takedowns rather than takedowns that will be used to control entire rounds on the ground.
Edge: Push
Submissions/Submission Defense
McCall is solid on the ground, but Benavidez's work with Urijah Faber and Team Alpha Male has put him on another level when it comes to chokes.
Benavidez holds a submission win over Miguel Torres, and McCall has been submitted in the past, so it wouldn't be shocking to see "Uncle Creepy" get caught in a guillotine choke off a takedown attempt.
Edge: Benavidez
OVERALL GRAPPLING EDGE: Benavidez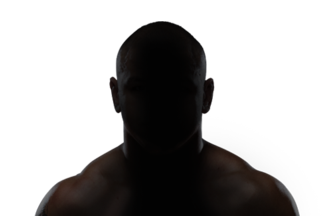 UFC.com
The flyweight division is full of speed, but Joseph Benavidez and Ian McCall bring a rare mix of quickness and strength to the division. That is what makes this fight so intriguing and competitive.
Speed
Demetrious Johnson was able to out-quick Benavidez and McCall almost equally. Though they couldn't keep up with Johnson, Benavidez and McCall are by no means slow. Speed won't be a difference maker in this matchup.
Edge: Push
Strength
Both Benavidez and McCall have competed at bantamweight in the past and are fairly large in comparison to some of the other flyweights on the UFC roster.
Since both men also have excellent technique in all areas, neither fighter is going to out-muscle the other with power moves.
Edge: Push
Conditioning
If this were a five-round fight, an edge could go to Benavidez due to his experience in UFC title fights.
However, this bout will last a maximum of three rounds, and McCall hasn't had too much of a problem going 15 minutes in the past.
Edge: Push
OVERALL INTANGIBLES EDGE: Push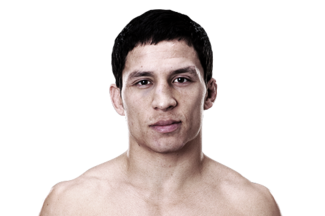 UFC.com
This is going to be a close and hard-fought bout, with both fighters looking to win impressively in an effort to earn another fight with Demetrious Johnson.
Ultimately, Benavidez's experience in big fights and the fact that he has remained more active than McCall over recent months could make the difference.
The Team Alpha Male fighter will keep McCall tentative with his power when standing and will discourage "Uncle Creepy" from shooting in for takedowns by threatening with guillotine chokes.
Prediction
Benavidez defeats McCall by unanimous decision (30-27, 30-27, 30-27).