Mapping out the Blueprint for a Lions Super Bowl Run in 2013-2014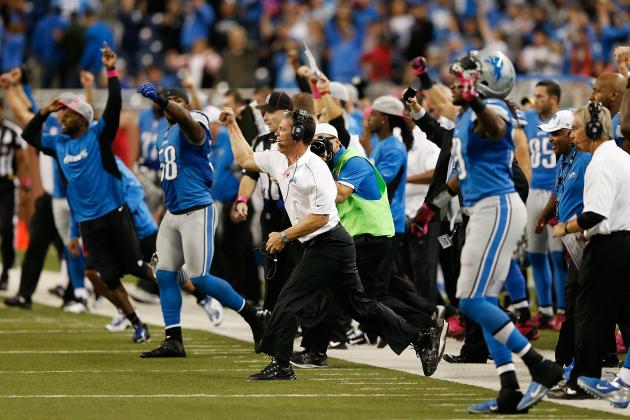 Leon Halip/Getty Images

The goal of any team in any given season is, unequivocally, to reach and win the Super Bowl.
It sounds absurd in the aftermath of a 4-12 season, particularly while the Super Bowl is going on without them, but the game 12 months from now is theoretically within reach. Not just a winning record or a playoff run, but the Super Bowl.
Unlikely? Yes.
So far out of reach that it shouldn't be a team goal? Absolutely not.
That's the beauty of the game; at the beginning of the season, each team can be optimistic about a Super Bowl run. It's not NCAA football where teams have to rely on strength of schedule, name recognition and conference standing for a title shot.
Play, win, Super Bowl. It's that simple. The Lions, along with 31 other teams, will go into the season assured that if they just execute the plans they've set forth over the spring and summer months, they'll be bound for immortality.
So then, the question is, what do the Lions do over the next seven months to turn their delusions of grandeur into actual, tangible greatness?
It's going to be a long process full of decisions that some laud and others question (and still others threaten to end their fandom over).
It will be about seven months until the Lions' next opportunity to prove themselves on the field. This is what they can do in the meantime to ensure they can.
Note: Salary figures are going to come up a lot in this, so as a blanket attribution, all salary figures come via spotrac.com.
Begin Slideshow

»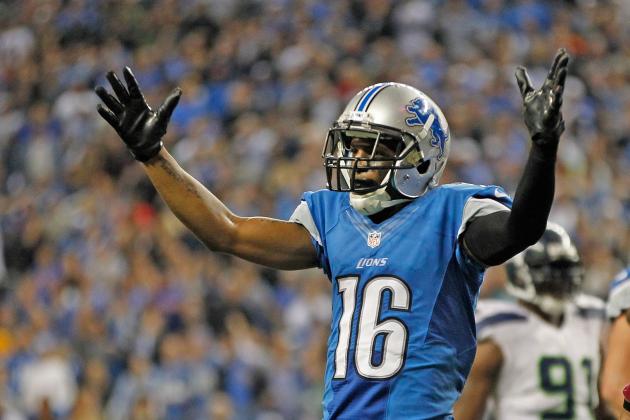 Leon Halip/Getty Images

It's a shame, because Titus Young is obviously talented, and it's not like he's the only wide receiver that wanted to catch more passes.
But after a season in which more people wanted to talk about the Lions' attitude problems than their on-field play, it seems an opportune time to ditch the team's latest and greatest attitude problem.
The Lions have given Young as many chances as a team can really afford, considering the organization takes the biggest black eye every time Young loses his composure. The Lions might have brought him back hoping for good behavior, but it looks like Young is intent on ending his NFL career.
His latest act, a defiant Twitter rant, includes the following gem:
Oh I'm not done, if y'all going to cut me let me go. I'm tired of the threats
— Titus D Young Sr (@TitusDYoungSr) January 25, 2013


This isn't so much Young losing his composure as it is showing he never had any in the first place.
NFL teams put up with this kind of attitude (for a while, anyway) from guys like Terrell Owens because they produce on the field. Young has the raw talent to be that kind of player, but it's obvious he doesn't have the mindset to actually accomplish anything before swelling his ego.
It's one thing for a star athlete to act like a spoiled star athlete. It's not good, but it's accepted, like a necessary evil.
It's another thing entirely for a No. 3 receiver on a 4-12 team with two years of NFL experience to act like a spoiled star athlete.
NFL teams have a name for that kind of player: dead weight. The Lions' first order of business should be to treat Young accordingly.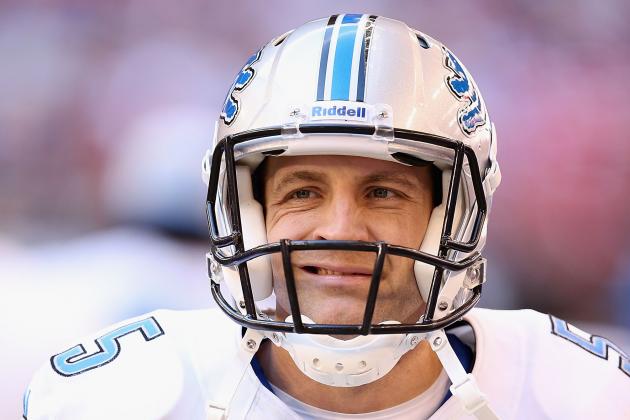 Christian Petersen/Getty Images

This seems like a small enough thing to be overlooked, but it isn't. Please enjoy the following statistics.
Nick Harris' 2012 punting average: 41.5
Percentage of Harris' punts downed inside 20-yard line: 31.3
Jason Hanson's 2012 punting average: 39.3
Percentage of Hanson's punts downed inside 20-yard line: 33.3
Small sample size? Yes. But come on, now. When a punter has only one job, he's expected to do it significantly better than everyone else on the team. If not, he has to go.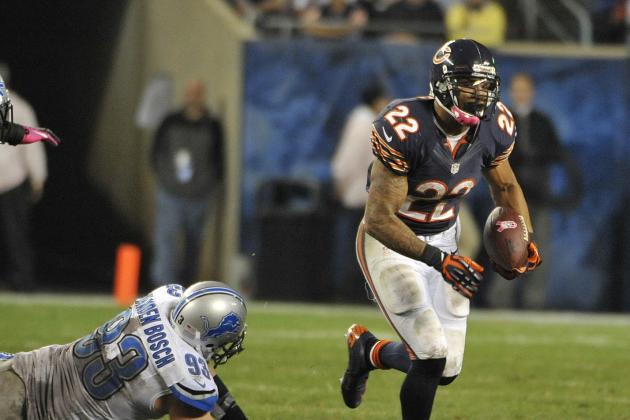 David Banks/Getty Images

Much of the Lions' salary cannot truly be dealt with. Calvin Johnson, Matthew Stafford and Ndamukong Suh are all set to make north of $11 million in 2013, and the Lions aren't keen on playing without any of them.
They can try restructuring Matthew Stafford's contract to save some money, but generally speaking, the core players are the youngest and most expensive.
But on the next tier, there are players like Kyle Vanden Bosch, Nate Burleson and Dominic Raiola, all of whom are in their 30s and making over $5 million in 2013. Jeff Backus and Stephen Peterman come in with salaries around $3 million each.
Almost every one of those players is in a contract year, which means the long-term ramifications of cutting them are basically nil.
Burleson has hinted at a willingness to take a pay cut to stay in Detroit, but the issue hasn't come up with anyone else.
It's not that all these players are easily replaced, but none of them stand among the most important members of the team in terms of skill level. By replacing these guys, they would lose experience, but gain upside and cap space.
Of course, it isn't the case that every player over age 30 needs to be cut, but the Lions need to consider changes toward the future at some point, and it might as well be when they stand to save money on it.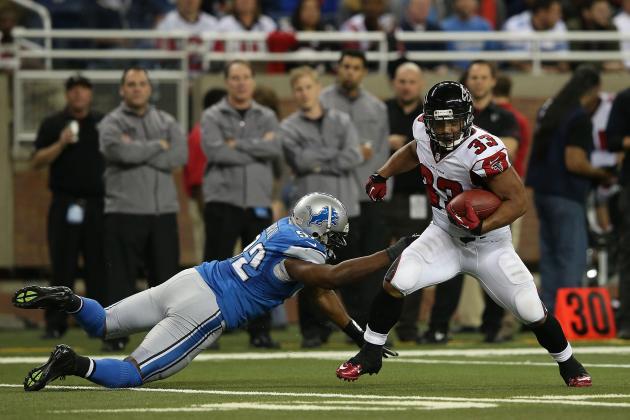 Leon Halip/Getty Images

Last year, the Lions' focus in free agency was on keeping their own players in the fold.
This year, that will be much the same, but the Lions may come up far less successful.
Chris Houston and Cliff Avril are going to be in the market for big paydays, and DeAndre Levy, Justin Durant, Louis Delmas and even Corey Williams will be looking to cash in, as well.
The Lions cannot, and should not, keep all of these players, and certainly not for their target asking prices. It's going to require some finesse, and some tough decisions, to figure out which players must be kept, and which are a little more expendable.
The biggest part of that will be the Lions figuring out how much they can afford to pay certain players, and then getting them to agree to it. It's hard to say how those negotiations will go, but it's safe to say that some (Houston, Durant) earned themselves a little more leverage with their 2012 performance than others (Avril, Delmas)
The Lions have, under Martin Mayhew, made themselves a name for shrewd decisions on a short bankroll. If the team is to stay competitive next season, Mayhew, along with team president Tom Lewand, will need to pull their magnum opus of financial maneuvering this spring.
That means we're going to see some familiar faces in unfamiliar jerseys next year, and that has to be okay.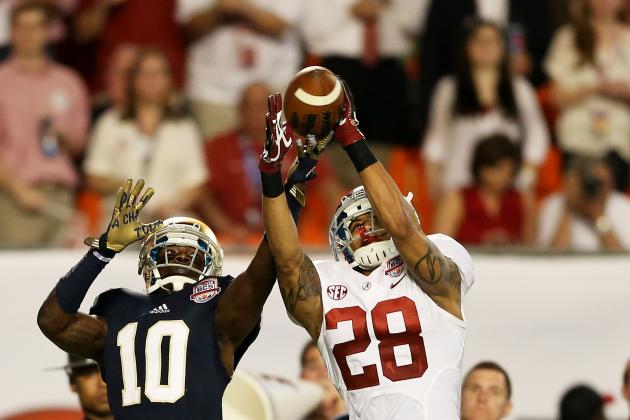 Streeter Lecka/Getty Images

The Lions have some personnel issues.
They need some help at cornerback, running back, wide receiver, interior offensive line, safety, and defensive end, among others.
And so the temptation (at least for fans) is going to be to sign Greg Jennings and Brent Grimes, and then spend the entire draft on defensive ends and safeties.
That just isn't happening, because that's not how the NFL works. The Lions don't have any salary cap space, and the draft isn't for immediate needs. But that's okay.
After all, the Lions just drafted three cornerbacks, all of whom are right in the middle of their development processes. With Nate Burleson and Ryan Broyles, the wide receiver position is a solid three players deep. Willie Young and Ricardo Silva are raw players, but potential answers at positions of need.
Is that to suggest that the Lions don't need to upgrade these positions? Of course not. With the outflow of free agents alone, the Lions are likely to need a whole bunch of new blood at a whole bunch of positions. But they have to be careful about overloading some positions with young players, unless they plan on prematurely ending the development of other young players.
And yes, I'm primarily talking about cornerback, but the same goes for if the Lions were to limit players like Joique Bell or Ryan Broyles because of other signings.
The team certainly has needs, but it also has youth. It's on the Lions to make sure they're satisfying not only the team needs in 2013, but also the ones that will crop up years from now.
Which brings me to my next point: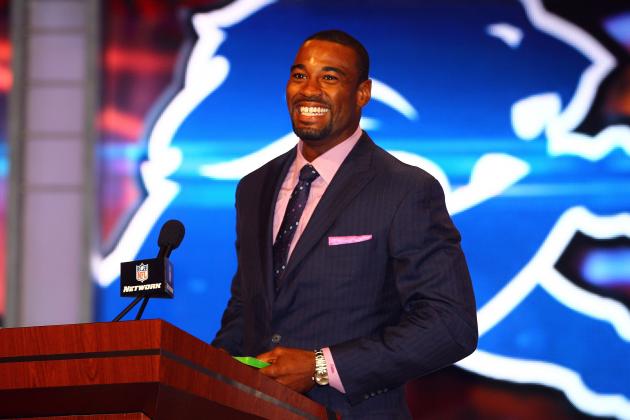 Al Bello/Getty Images

The Detroit Lions have not been the hottest-drafting team in the NFL in the last four years, but at least they're finally not the worst.
The Lions, as with any team, have had their draft busts. Derrick Williams and Doug Hogue flamed out in a couple of seasons. Titus Young and Jahvid Best are following suit, with very different head-based afflictions.
Still more (Amari Spievey, Jason Fox, Louis Delmas) are on the fence, with Pro Bowls and the cut list seemingly equally likely for each of their futures.
But that's the bad side of recent drafts.
The good side is that Matthew Stafford, Ndamukong Suh, Nick Fairley, Sammie Hill, Mikel Leshoure and Brandon Pettigrew are all products of the "best player available" strategy.
With a surprising amount of positions needing upgrades, this is a bad time to move away from just finding the player most likely to make an impact, regardless of where it is.
That said, there's something that goes into the "best" player available, that was not taken into account: attitude.
Never mind that Titus Young turned out to not be the most talented player (or even the most talented receiver) on the board when the Lions drafted him—that was Randall Cobb, it turns out— but what talent he did have was overshadowed by his disposition.
The Lions can't afford any more discipline-based draft busts. In fact, quite the opposite. They need to be looking for players who can become leaders in the near future.
The Lions' biggest locker room leaders are facing the ends of their careers, and when that time comes, they will need young players to step in and fill those leadership roles. Who are those players right now?
The short list may begin and end with Matthew Stafford, and he can't lead all 52 of his teammates by himself. That either means someone becomes a leader, or the Lions have to go find some.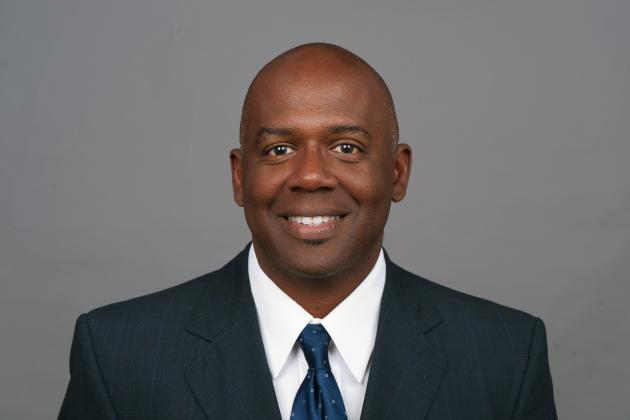 Handout/Getty Images

The most undeniably positive moves the Lions have made with Martin Mayhew as GM have been their trades.
From their Roy Williams-based fleecing of the Dallas Cowboys, to obtaining a starting left guard for a fifth-round pick, to getting a draft pick out of a player picked up on waivers less than two weeks prior, the Lions have proven ability in the trade market.
That trade activity has slowed down in recent years, but Mayhew would do well to keep the phone lines open this offseason. The Lions have a lot of starting-quality veterans who might be looking at their final moments in Detroit, but because of salary, not skill (at least not entirely).
While it is doubtful that anybody gives up anything of value for, say, Kyle Vanden Bosch, it's worth finding out either way.
Besides, the kinds of trades Mayhew specializes in tend to involve extremely low-profile players. The trade itself is rarely big news. It's the impact and upside that's worth watching out for.
It wasn't so long ago that the Lions made an understated move for DE Lawrence Jackson, who became a valuable rotational player. With the pass rush and the back of the secondary in need of retooling, this would be a great time for Mayhew to come up with another young bundle of potential.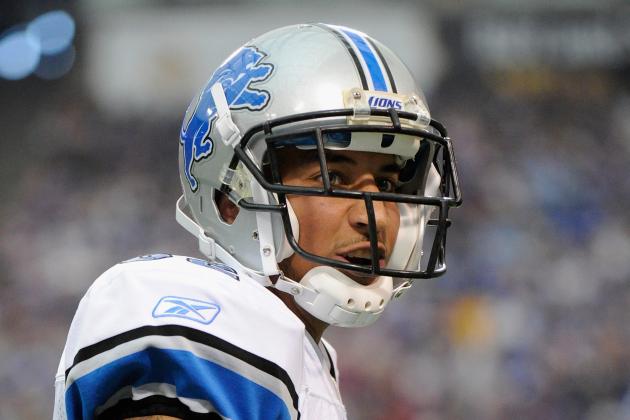 Hannah Foslien/Getty Images

Remember Aaron Berry? That guy who would have been a big help to a depleted secondary had he not been more interested in attaining DUIs than PDEFs?
The Lions cut him after he became the third Lion to be arrested twice in the 2012 offseason.
That can't happen again. That kind of a lack of discipline may not carry over directly to the football field, but it affects everyone. The locker room is different, the media is different, the perception of the team is different.
The Lions may do some of their best work when they feel like the whole world is against them, but getting arrested isn't the right way to make that happen.
So to avoid a repeat of last year's debacle, the Lions can pick up where they left off with Berry. Get in trouble, get cut. Between the offseason the Lions had, the season full of distractions (and losing), and this Titus Young mess, Jim Schwartz is on the hook to show that he's still in control of things.
That starts with getting his team to stay out of trouble...and taking the necessary action if they don't.