How Is the Media Reacting to Randy Moss' Brash Media Day Comments?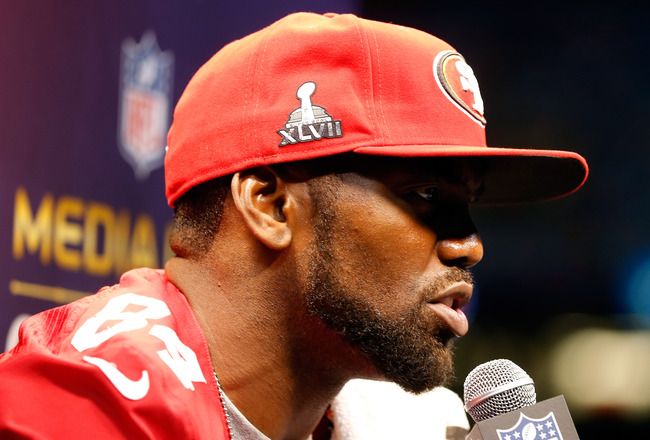 Scott Halleran/Getty Images
Media day at Super Bowl XLVII was actually a relatively subdued affair compared to the chaos that sometimes surrounds the event.
However, that doesn't mean that there wasn't some controversy, and the majority of that was supplied by a player who is intimately familiar with the term.
San Francisco 49ers wide receiver Randy Moss was very, um, candid in his responses to a number of questions. The internet has been abuzz with responses to those comments ever since.
So what did Moss say and how is the media replying? Read on and find out.
Keep Reading