NBA Rising Stars 2013: Predicting Future All-Stars from the Fresh Crop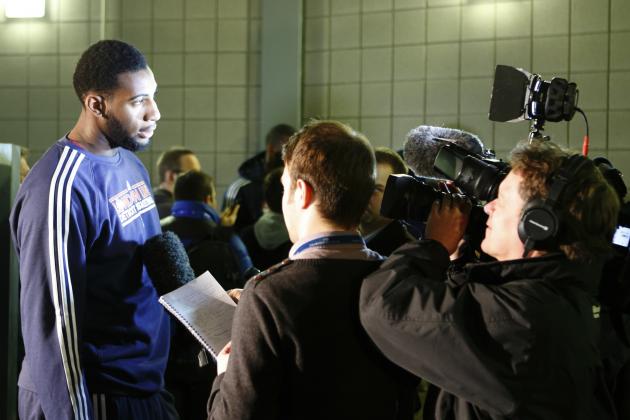 Paul Cunningham-USA TODAY Sports

The player pool for the 2013 NBA Rising Stars Challenge has been released via NBA.com. From established stars such as Kyrie Irving to future leaders such as Anthony Davis, this is going to be a memorable one.
So who are the future All-Stars in the Rising Stars Challenge?
This is the question that is going to be on everyone's mind. Although every player involved has a future in this league, only a select few will join the ranks of the elite.
So who might those players be? For starters, let's evaluate the players.
Joining [Nikola] Vucevic from the Sophomore class are: Kyrie Irving (Cleveland Cavaliers), Kenneth Faried (Denver Nuggets), Brandon Knight (Detroit Pistons), Kawhi Leonard (San Antonio Spurs), Chandler Parsons (Houston Rockets), Klay Thompson (Golden State Warriors), Tristan Thompson (Cleveland Cavaliers), and Kemba Walker (Charlotte Bobcats).
[Anthony] Davis and [Damian] Lillard lead a group of rookies that includes Harrison Barnes (Warriors) Bradley Beal (Washington Wizards), Andre Drummond (Detroit Pistons), Michael Kidd-Gilchrist (Bobcats), Alexey Shved (Minnesota Timberwolves), Dion Waiters (Cavaliers), and Tyler Zeller (Cavaliers).
Now let's discuss.
Begin Slideshow

»
Arguably the most intriguing aspect of the game was introduced just last year. Instead of splitting the teams by the rookie-sophomore distinction, the selections will (again) be drafted fantasy-style by TNT's Charles Barkley and Shaquille O'Neal.

Last season, Team Chuck defeated Team Shaq, 146-133, behind 34 points from game MVP Kyrie Irving.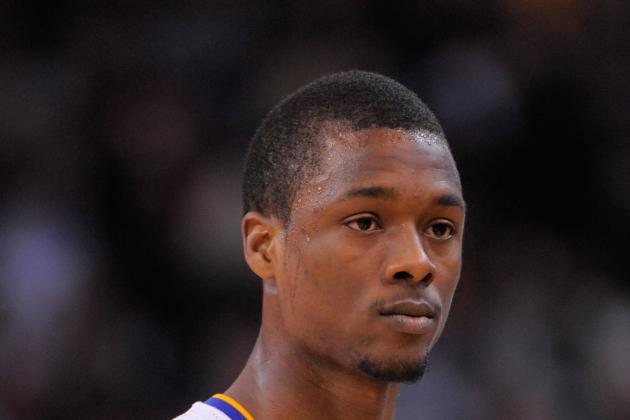 Kyle Terada-USA TODAY Sports

Position: Small Forward
Age: 20
Experience: Rookie
2012-13 Season Averages
11.27 PER, 25.2 MPG, 8.9 PPG, 4.3 RPG, 1.5 APG
Coming out of college, Harrison Barnes was viewed as a fundamentally-sound forward who lacked the athleticism to thrive in the NBA.
Au contraire.
Barnes has made a living out of rising up on folks and throwing down monster dunks.
The reason for Barnes' potential status as an All-Star has nothing do with dunks, though. Instead, Barnes will make it due to his ability to lead and play both ends of the floor with consistency.
As he adjusts to the NBA's pace, you'll see more of that.
Until then, enjoy the flashes of brilliance. Barnes is going to be special.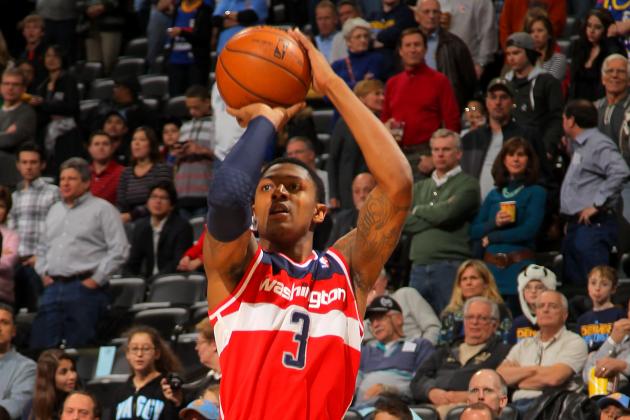 Doug Pensinger/Getty Images

Position: Shooting Guard
Age: 19
Experience: Rookie
2012-13 Season Averages
12.56 PER, 31.0 MPG, 13.2 PPG, 3.3 RPG, 2.5 APG, 0.9 SPG
Bradley Beal is having a rough first season. Just don't think for a second that the well-rounded 2-guard is destined for a lackluster career.
With John Wall finally back in the rotation, the Washington Wizards' rookie will improve.
Beal is consistent with the catch-and-shoot and thrives in taking the ball in stride. Unfortunately, he's been forced to spot-up and take the ball off of the dribble.
As long as Wall can remain healthy, that will change.
Moving forward, Beal will be in a relatively thin Eastern Conference shooting guard crop. He'll have competition with the point guards for wild-card spots, but he should be safe to secure All-Star appearances throughout his career.
"How many?" is the true question.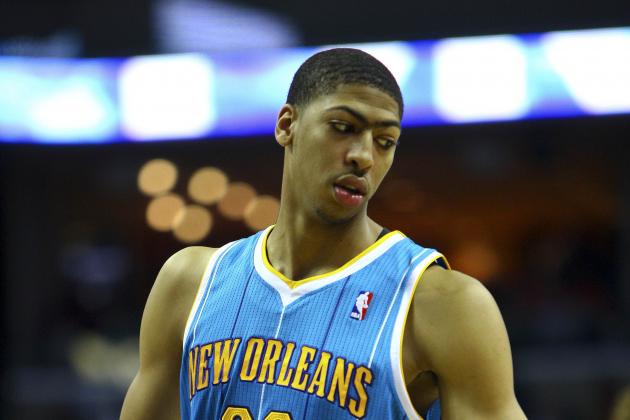 Spruce Derden-USA TODAY Sports

Position: Power Forward
Age: 19
Experience: Rookie
2012-13 Season Averages
20.98 PER, 28.7 MPG, 12.9 PPG, 7.6 RPG, 1.8 BPG, 52.5% FG
Anthony Davis was selected first overall in the 2012 NBA draft. Davis was also the only rookie to appear on Team USA for the 2012 London Olympics.
It seems as if the only logical next step is to see Davis reach the All-Star Game.
The former Kentucky star is an elite interior defender, which is certain to garner him some praise. Not only is he a dominant shot-blocker at 1.8 per game, but he's a fundamentally sound defender, as well.
On the offensive end, Davis is already better than advertised.
Davis is currently averaging 12.9 points on 52.5 percent shooting from the floor. He also has an improving mid-range game with quality handles.
As his game further develops, Davis will become one of the brightest stars in the NBA.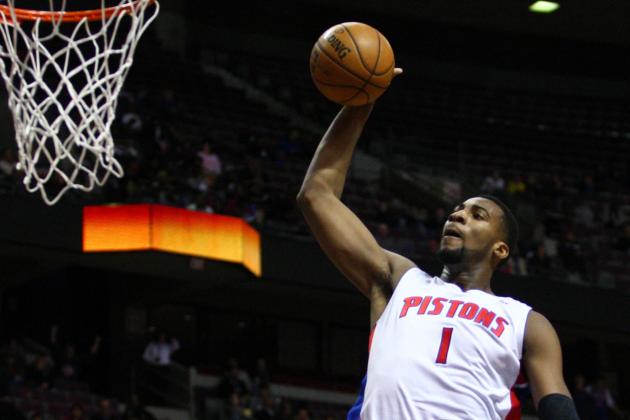 USA TODAY Sports

Position: Center
Age: 19
Experience: Rookie
2012-13 Season Averages
22.93 PER, 20.2 MPG, 7.6 PPG, 7.6 RPG, 1.6 BPG, 0.9 SPG
Andre Drummond—not Damian Lillard—leads all rookies in double-doubles, Player Efficiency Rating, Value Added and Estimated Wins Added.
Coming out of college, Drummond was projected by many to be the second-coming of Dwight Howard. Drummond has proved to be a more fundamentally sound player than D-12, who uses his explosive athleticism as a bonus, more so than a crutch.
As a result, Drummond has emerged as the leading shot-blocker and second-leading rebounder on the Detroit Pistons.
For perspective, the rookie center is playing just 20.2 minutes per game. Monster numbers for a player who is already one of the top centers in the NBA.
All-Star appearances will be abundant once the Pistons start winning.
USA TODAY Sports

Position: Power Forward
Age: 23
Experience: 2nd Season
2012-13 Season Averages
18.74 PER, 29.1 MPG, 11.8 PPG, 9.7 RPG, 1.0 SPG, 54.7% FG
The fact that Joakim Noah became an All-Star in 2013 creates the opportunity for Kenneth Faried to do so in a future season.
With that being said, one major factor goes against Faried's candidacy.
For one, the Western Conference is stacked at the power forward position. With Blake Griffin and Kevin Love, at least two of those slots are likely to be filled for the better part of the next decade.
Just don't think that means Faried can't slip in at least once.
Faried is one of the most entertaining players in the NBA. He's a ferocious rebounder and a highlight-reel finisher when it comes to dunking the ball.
As long as the Denver Nuggets continue winning, Faried will become a fan favorite on a wider spectrum than he already is.
As for the coaches, what isn't to love?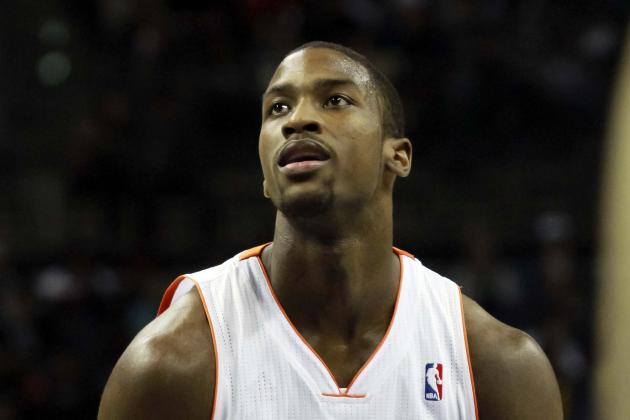 USA TODAY Sports

Position: Small Forward
Age: 19
Experience: Rookie
2012-13 Season Averages
15.11 PER, 26.7 MPG, 9.9 PPG, 6.0 RPG, 1.6 APG, 1.0 BPG
Michael Kidd-Gilchrist has the potential to be one of those once-in-a-generation players.
He's an all-out effort guy whose work ethic is unparalleled. He's also a defensive standout with an ever-improving offensive game.
A likely ceiling for him is somewhere around the Luol Deng and Andre Iguodala realm of players. You know, All-Stars.
With that being said, don't be surprised to see MKG emerge as one of the top players in the league with more experience under his belt.
Don't forget folks, he's only 19.
How many All-Star Game appearances Kidd-Gilchrist makes depends entirely on his development as an offensive player. As he and Kemba Walker lead the Charlotte Bobcats to greater results, however, future years will be kind to him.
The coaches love a defensive guru and MKG has the upside to be just that.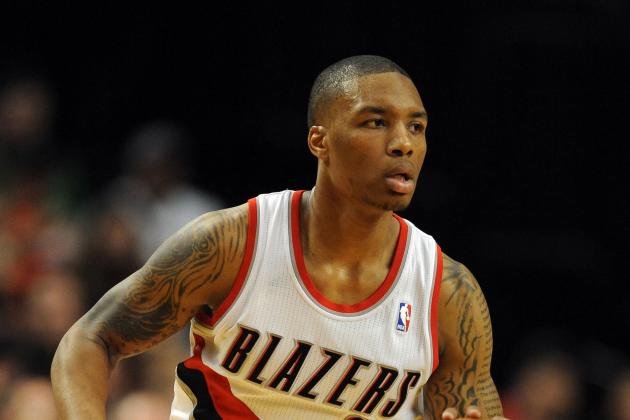 Steve Dykes-USA TODAY Sports

Position: Point Guard
Age: 22
Experience: Rookie
2012-13 Season Averages
16.26 PER, 38.4 MPG, 18.1 PPG, 6.5 APG, 3.3 RPG, 1.0 SPG
Damian Lillard is posting All-Star caliber numbers.
Thus far in 2012-13, the rookie is averaging 18.1 points and 6.5 assists per game. He's also doing so in a whopping 38.4 minutes of game action.
Per Basketball-Reference.com, Lillard ranks fourth in field goals with 2:00 or less remaining in the fourth quarter or overtime.
Lillard made his name known to the masses with a buzzer-beating game-winner against the New Orleans Hornets.
Overall, he has displayed a veteran's poise and a star's playmaking ability. Whether he's finishing himself or creating for others, Lillard can do it all.
It's only a matter of time before he enters the crowded Western Conference point guard picture and contends for All-Star appearances.
USA TODAY Sports

Position: Point Guard
Age: 22
Experience: 2nd Season
2012-13 Season Averages
19.50 PER, 17.9 PPG, 5.8 APG, 3.5 RPG, 1.9 SPG
Statistically speaking, Kemba Walker is already one of the top point guards in the NBA.
Walker is currently averaging 17.9 points, 5.8 assists and 1.9 steals per game. He's posting a Player Efficiency Rating of 19.50.
Walker ranks ninth in point guard scoring, seventh in steals and seventh in PER. Had the Charlotte Bobcats not lost 28 of their past 32 games, Walker may have had a legitimate All-Star candidacy in 2012-13.
Unfortunately, Walker must wait at least one more season.
Even still, one can only imagine that Walker will be a force for years to come. He's a proven commodity from a scorer's standpoint and an improving facilitator.
With head coach Mike Dunlap leading the way, Kemba will be an All-Star.