Houston Rockets vs. Denver Nuggets: Postgame Grades and Analysis for Houston
USA TODAY Sports

The Houston Rockets and Denver Nuggets are the first and second fastest teams in the NBA, respectively. Tonight they proved it, battling back and forth for much of the contest until Danilo Gallinari began to rain three-pointers down at the beginning of the fourth quarter.
Denver won by eight, 118-110. It was a fine game for several Rockets though, including Jeremy Lin, James Harden and Omer Asik, who held Houston's defense together whenever he was on the court, only to see it fall apart whenever he hit the bench.
Harden, Lin and Chandler Parsons combined to score 64 of Houston's 110 points.
Begin Slideshow

»
Jeremy Lin
Lin made a nice play early on, stealing a cross-court Andre Iguodala pass and then beating him off the dribble for a layup on the other end. He didn't stop attacking, getting into the lane and feeding teammates with pretty dump-off passes.
He found Omer Asik several times, rewarding the big man with some easy dunks at the hoop. Lin led all Houston scorers with 22 points in just 31 minutes of action in one of his nicer efforts as a member of the team.
Grade: A-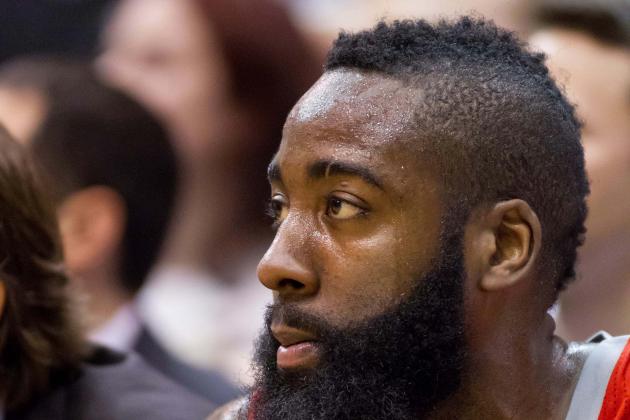 USA TODAY Sports

James Harden
Harden was aggressive early on, as he normally is. He had eight points in the game's first nine minutes while attempting just one shot. However, in the fourth quarter he really struggled attempting no free-throws and struggling to effect the game positively in any other ways.
He finished with 21 points in 42 grueling minutes, while also turning the ball over six times. It started as a vintage performance, but by the end Harden simply ran out of gas.
Grade: B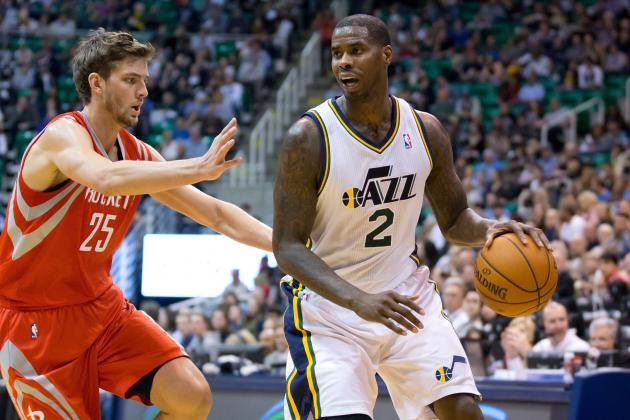 USA TODAY Sports

Chandler Parsons
Parsons was quiet but effective in the first half, becoming the first Rocket to hit double digits in points. But he struggled defending the versatile Danilo Gallinari, who wreaked havoc from behind the arc and in the paint.
Parsons scored 21 points and connected on three three-pointers in 37 minutes. But at the end of the game, his primary assignment (Gallo) was too dominant to handle.
Grade: B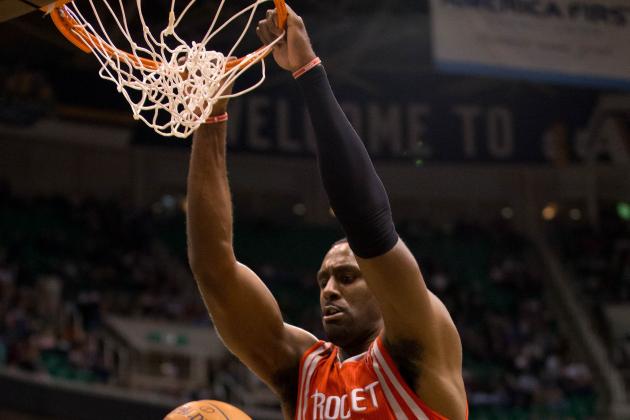 USA TODAY Sports

Patrick Patterson
Patterson began to take advantage of size matchups in the second quarter, hitting a soft baby hook and knocking down several wide open mid-range jumpers. He finished with 10 points and five rebounds, but played in just 27 minutes.
Down the stretch of close games Patterson's involvement in the rotation has been spotty this season, and tonight he was nowhere to be seen.
Grade: C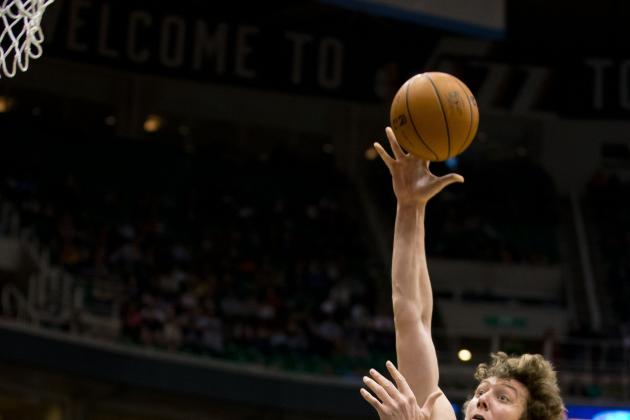 USA TODAY Sports

Omer Asik
Early in the second quarter, Asik swatted a Ty Lawson layup attempt against the backboard so hard that it led to a 2-on-1 Chandler Parsons layup on the other end. He was a monster on the defensive boards, grabbing 18 total rebounds in the game and finishing with 10 points.
His offense remained questionable in the first half, coming up short on several point-blank shot attempts, while registering seven turnovers in the game. Overall, his defense was amazing, and the Rockets really struggled keeping Denver out of the paint whenever he hit the bench.
Asik was the only Rocket to finish the game with a plus/minus above zero.
Grade: A-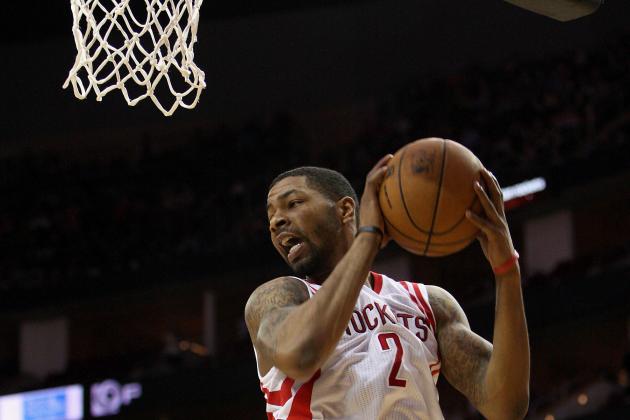 USA TODAY Sports

Marcus Morris
Morris' first time touching the ball was a nonsensical turnover that led to two free-throws after a fast break the other way. Apart from that he was quiet until late in the third quarter when he drove baseline, spun towards the lane and easily finished at the rim.
It's plays like that one, glimpses of the talent Morris has to offer, that tend to make his struggles elsewhere so frustrating. He finished with five points on six shot attempts.
With 52 seconds left in the third quarter he fouled Corey Brewer while he was attempting a three-pointer. It was an awful, awful play, and sparked Denver's big run.
Grade: D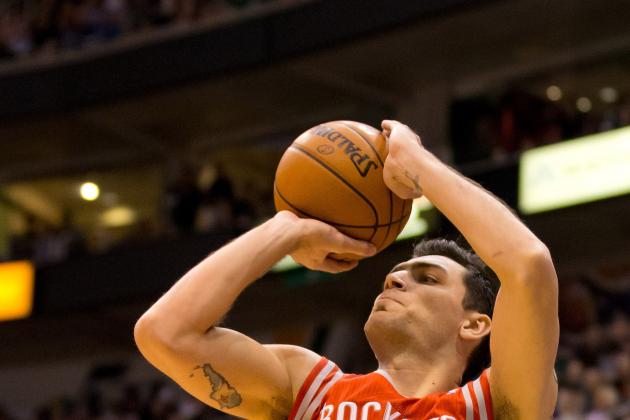 USA TODAY Sports

Houston
Toney Douglas was quick off the bench and delivered with a few floaters in the lane and some stellar defense against the speedy Ty Lawson. He finished with 11 points on 11 shots, missing all four of his three-point attempts.
Carlos Delfino was his usual self, throwing up three-point attempts whenever his man gave him too big of a cushion. He finished 2-7 from behind the arc for a total of eight points.
Grade: C+