Ravens vs 49ers: Rounding Up Super Bowl XLVII Picks from Around the Web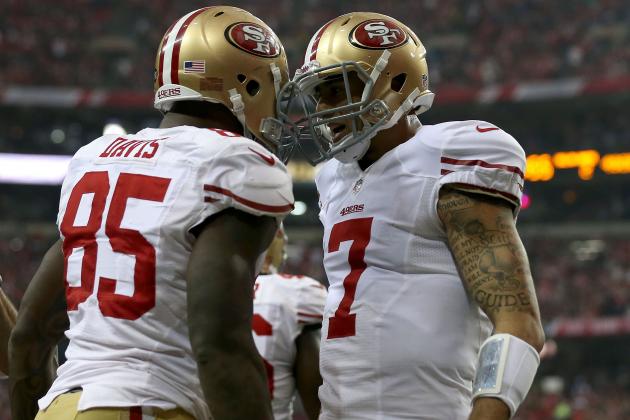 Streeter Lecka/Getty Images

Super Bowl XLVII is just days away, and everyone is making his or her predictions. And at Bleacher Report, we're here to give you picks from across the Internet.
The game is expected to be tight, evidenced by the narrow 3.5 point spread. This close matchup is leading to a wide variety of predictions for the big game.
Who will come out on top?
That's impossible to say right now, but you can take a look at what all the experts are saying.
Begin Slideshow

»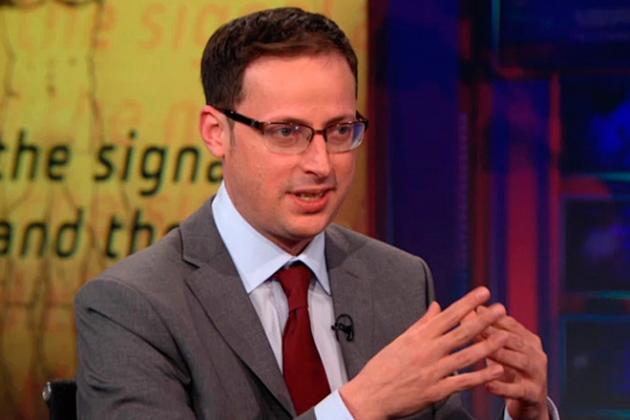 Nate Silver gained notoriety for his political predictions, but he remains involved in the sports world. And he's picking the 49ers.
The 49ers also have the better offense, according to S.R.S., so there isn't much to recommend the Ravens . . . unless you look at the more sophisticated rankings published by Football Outsiders. Their system, known as Defense-adjusted Value Over Average (D.V.O.A.), accounts for a team's success or failure on every play it ran during the year and not just on final scores.
Silver is basing his prediction off of statistics, which has its pros and cons. He's being entirely objective, but analysis focused entirely on statistics is often flawed. Silver even admitted that it's difficult to predict a single game.
There's also the question of whether Silver is using the best statistics, as different ones would seem to recommend a different winner.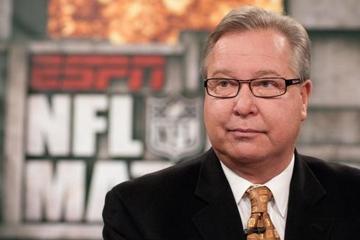 Picture from Lorenzo Bevilaqua
Of the 12 analysts ESPN polled here, nine chose the 49ers to win the Super Bowl. Only Ron Jaworski, Mike Golic and Tom Jackson swayed from the group.
Golic was actually the most successful of the group during the playoffs, accurately predicting eight games. Only two of his co-workers accurately predicted seven results.
It seems odd that such a tight matchup would yield such overwhelming predictions. However, it's difficult to argue with those choosing the 49ers to win.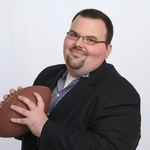 Picture from Bleacher Report
Bleacher Report's experts were less decisive in picking the game, with the final result being nine to five in favor of the 49ers.
Ty Schalter wrote this about the Ravens' chances,
Further, the Ravens defense has elevated its play in the postseason; I'd never have guessed they'd be able to go to New England and hold the Patriots to a single touchdown. If it's going to come down to the passing game late—and I think it will—the Ravens aren't at a defensive disadvantage.
It's difficult to argue with Schalter's argument. He astutely points out that Torrey Smith has had no troubles getting open, and San Francisco's secondary hasn't exactly been flawless.
Bleacher Report as a whole still sided with the 49ers, but its experts gave Baltimore much more respect than did other sources.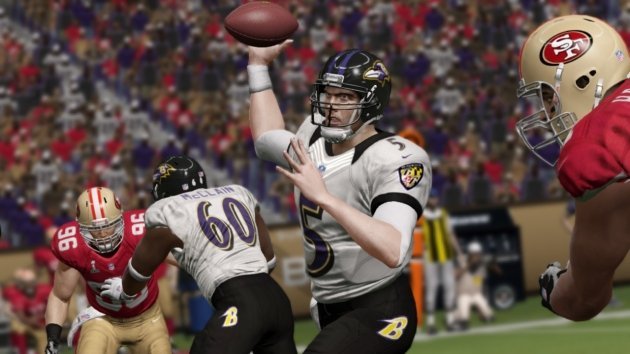 Picture from EA Sports
Yes, EA Sports actually does this.
Pretty successfully too, as Madden has accurately predicted seven of the last nine Super Bowl winners.
This year, Madden picked the Ravens to win 27 to 24 (via cnet).
We all know Madden isn't real life, but it wouldn't be wise to completely disregard its predictions. It has been successful in recent years—admittedly, a small sample size—and is at least subjective.
That's more than can be said about many experts.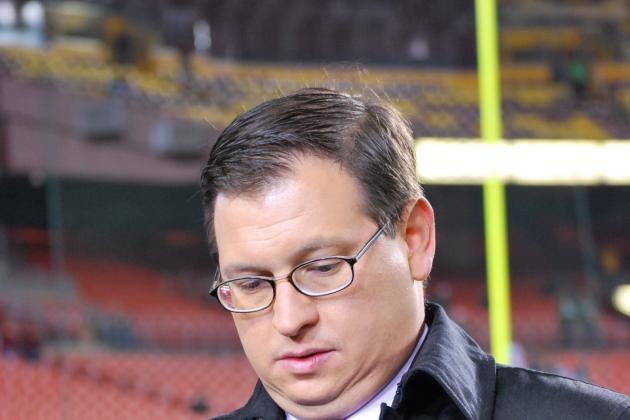 CBS Sports went against the mainstream, with seven of its eight analysts picking the Ravens to come out on top. Only Dave Richard chose the 49ers to win.
Most people seem to be picking San Francisco, and the 49ers are favored according to Vegas. Apparently the experts at CBS are seeing something most of the world isn't.
There's nothing wrong with that, though. This is a close enough matchup that people's opinions will vary. Few people are predicting a blowout, and most are expecting a close game that could go either way.
CBS Sports apparently just thinks Baltimore will come out on top in that close game.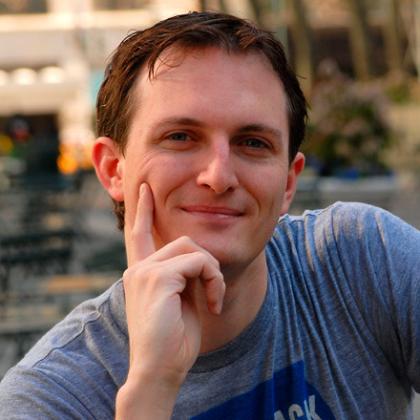 Using a model that involves advanced metrics, projection systems and other technical stuff, numberFire's Nik Bonaddio and Keith Goldner picked San Francisco to win with a final score of 25 to 22 (via ESPN).
They write this about the 49ers' offense,
The 49ers, on the other hand, downright dominate on the ground. Between QB Colin Kaepernick and RB Frank Gore, San Francisco owns the top rushing attack in the NFL. The Niners' running game added 55 points above what a league average offense would score this season -- a huge number for any ground game and 10 more points than the No. 2-ranked Washington Redskins. Add in the No. 7 opponent-adjusted passing offense in the NFL, and you have the third-most efficient offense in the league, which adds a point above expectation for every seven offensive plays.
Bonaddio and Goldner are clearly taking a complicated, statistical approach to the situation, similar to Nate Silver. There are flaws in doing this—statistics can only do so much in a one-game sample size—but their reasoning is clear.
Like most people, Bonaddio and Goldner are predicting a close game. They give a slight edge to San Francisco in the end.
Jared Wickerham/Getty Images

On ESPN Radio, Ryan Clark gave his prediction for the Super Bowl. Not surprisingly, he chose the 49ers to defeat his division rivals in Baltimore.
Clark said,
I'm in a tough position because the Steelers' organization, they want the 49ers not to tie us [with six Super Bowl titles]," Clark said. "But I couldn't live with the Ravens winning and hearing it all season. So, I'm going with the 49ers.
Though Clark is coming from an admittedly biased position, he is siding with the majority of analysts. There is certainly plenty of evidence to support Clark's position.

The website uses a simulation that it runs 50,000 times to predict the Super Bowl winner. Last year, it gave the Giants a 52.9 percent chance of winning. The year before, it chose Green Bay over the Steelers.
This year, it had San Francisco winning 66.9 percent of the time (via Yahoo Sports).
It's not entirely clear just how this simulation works, but also offered a most likely score of 28 to 21 in the 49ers' favor. The simulation gave San Francisco advantages in regards to its run and pass offenses and its run defense against Baltimore.
This is another advanced model making the predictions, but its track record is pretty impressive.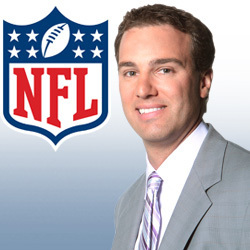 Picture from Jeremiah's Twitter account
NFL.com's aggregation of expert predictions went much like many other sites' did. The end result was San Francisco winning with a 10-to-9 victory.
Daniel Jeremiah wrote in the 49ers favor:
Almost every individual matchup seems to favor the 49ers. San Francisco's defense is equipped to limit the Ravens' run game.
The crew was clearly split down the middle, but it slightly favored the 49ers. Nearly every analyst predicted a close game, and once again, the group seemed to indicate the game could go either way.
Many analysts cited San Francisco's rushing attack—and especially Colin Kaepernick—as being the deciding factor.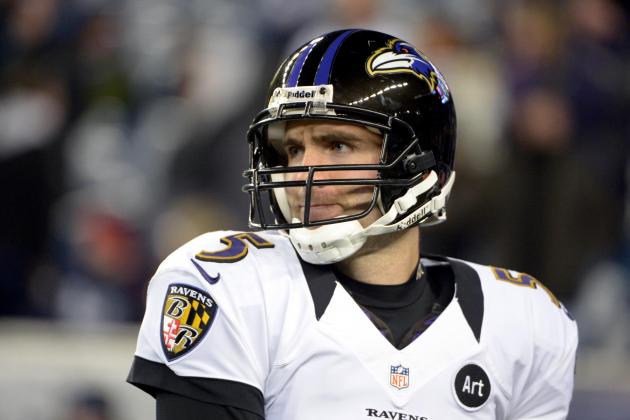 Kirby Lee-USA TODAY Sports

Picking Baltimore: CBS Sports, Madden NFL '13
Picking San Francisco: Nate Silver, ESPN, Bleacher Report, Nick Bonaddio and Keith Goldner, Ryan Clark, PredictionMachine.com, NFL.com
Though most of the score predictions were pretty close, the 49ers ended up winning the poll. It wasn't particularly close either, with seven of the nine sources choosing San Francisco.
Despite the large difference here, this should be a tight game. It could go either way, though most people seem to be siding with the 49ers to come away with the victory.