Michigan Football: Best Selling Points Brady Hoke Can Make to Recruits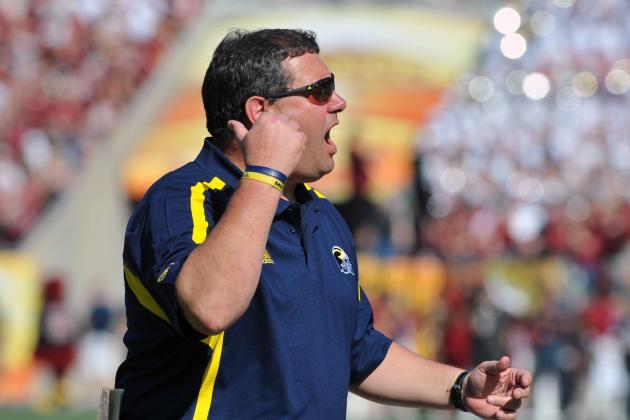 Al Messerschmidt/Getty Images

The Michigan Wolverines are putting together one of the country's best recruiting classes for the 2013 recruiting year. Brady Hoke currently has the Wolverines sitting at the No. 4 position in the 247Sports Composite Team Rankings.
Selling the Wolverines program is easy for Hoke, as he has at least five keys to point to on the recruiting trail. When the Wolverines head coach sits in living rooms before signing day, his school provides him with all of the tools to bring in every recruit in the country.
This is a look at how the Wolverines will continue to load up on top talent in the future. Brady Hoke has one of the best programs in the country to sell, and here is why.
Begin Slideshow

»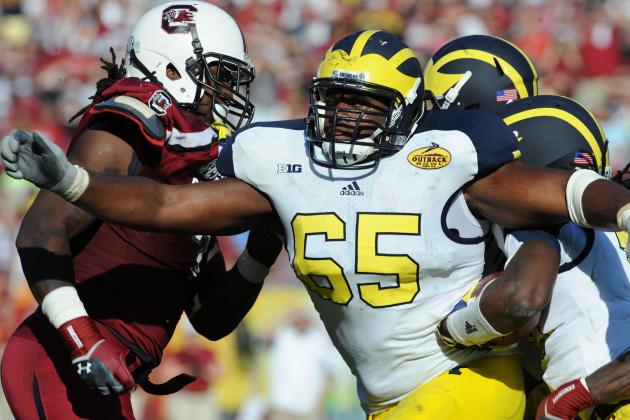 Al Messerschmidt/Getty Images

Michigan is in position to be on the front end of a Big Ten explosion in 2013. The conference had a disappointing season in 2012, but it is poised to return to the top of college football in short order.
The Big Ten has a lot of heavy-weight talent, and Michigan is one of the programs that carries the conference.
It was a sluggish performance by the conference last year, but it will return to prominence this fall. Teams like Michigan will ensure it happens. Telling a recruit that they can help reload a nationally prominent conference and team is a solid selling point for Hoke.
Gregory Shamus/Getty Images

The Big House is one of the cathedrals of college football. Being able to walk out onto a field that carries that type of clout is a dream for any recruit.
There is an aura that floats over college football powerhouses like Michigan Stadium. It is full of energy and history that can be felt by anyone that passes through its gates.
A lot can be said about the home field that a player will walk out onto. This is one of the best environments in all of sports, and helps give Brady Hoke a recruiting advantage over a number of other Big Ten programs.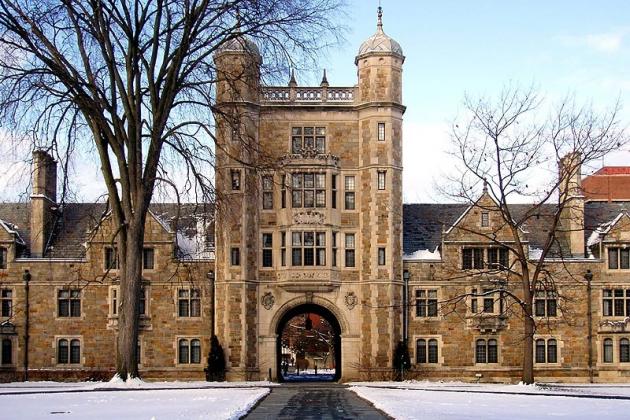 Photo via becaseducationusa.files.wordpress.com
Playing for a national title contender is a huge selling point for recruits, but landing a top education is becoming a more important piece of the recruiting pitch.
Michigan has the ability to pitch one of the best schools in the country when its coaches visit recruits. The Wolverines have the No. 29-rated university in the country, according to the U.S. News college rankings.
Parents love this part of the pitch as well. Parents obviously want their child to be in a quality program that will help them become better football players, but they also want their son to get a quality education.
Michigan is a great place to land a quality degree and become a champion on the gridiron.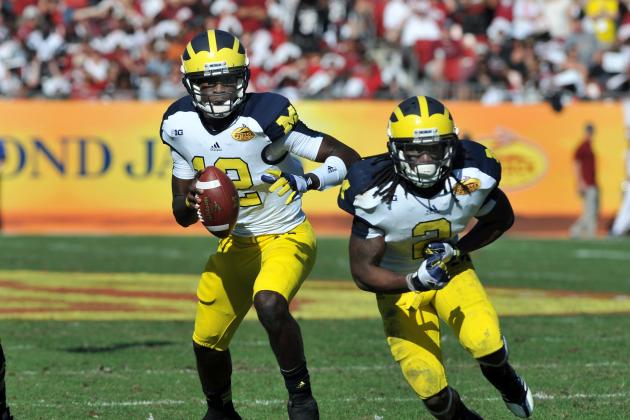 Al Messerschmidt/Getty Images

The Wolverines have one of the best winning traditions in college football. Michigan has been a solid football program since 1879. It is one of the oldest programs in the country, has won 11 national titles and 42 conference titles in its time.
Michigan has also fielded 78 consensus All-Americans and three Heisman winners.
The Wolverines have won 903 games in their history, leading all college football teams. The team's overall win percentage is .735.
Showing the trophy case and record books to a recruit is an easy piece of the recruiting puzzle for Brady Hoke and company.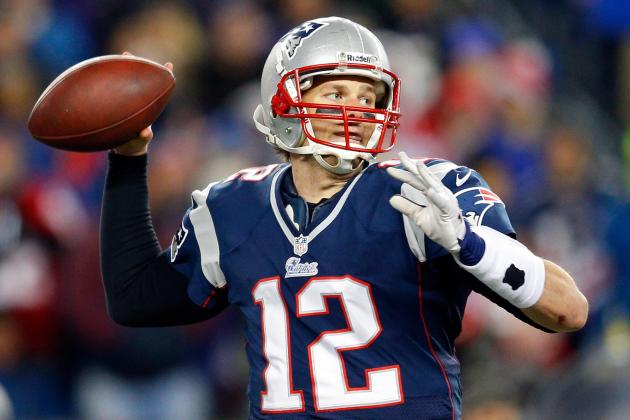 Jim Rogash/Getty Images

When a recruit looks at a college program, they all want to know if that program can launch them into the pros. Every kid that plays football wants to star in the NFL at some point, and a few have the chance when they choose a place like Michigan to play college football.
The Wolverines have 41 players on NFL rosters, making for an easy selling point for Hoke and the Wolverines coaching staff.
Brady Hoke has a major advantage in this discussion. The Wolverines are known for producing quality NFL talent. It is hard not to be impressed with the Michigan program when looking at current and former NFL stars.