If the Baltimore Ravens have any chance of winning Super Bowl XLVII, they must find a way to stop Colin Kaepernick.
The quarterback of the San Francisco 49ers took over for Alex Smith in the middle of the season and has been simply spectacular. He can win games with his legs (181 rushing yards against the Green Bay Packers) or his arm (16-for-21 for 233 yards against the Atlanta Falcons).
Is stopping Colin Kaepernick Baltimore's biggest key to the game?
Preventing the young, dynamic signal-caller from having a big game should be priority No. 1 for Baltimore on Sunday.
Fortunately, he can be slowed down if the Ravens follow these keys.
Pre-Snap Movement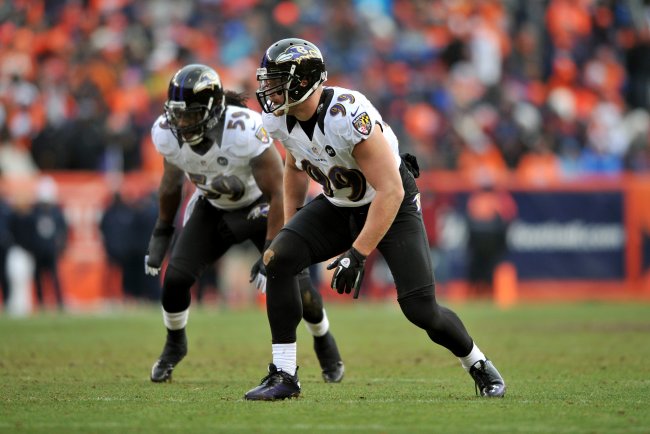 Dustin Bradford/Getty Images
For as well as Kaepernick has played, it is important to remember that he has only made nine starts in his entire career. He is still extremely inexperienced, especially for a big game like this.
With youth comes mistakes, and the second-year player has made a few of them this year. This has especially been a problem when it comes to pre-snap adjustments.
Kaepernick likes to make Peyton Manning-type audibles as the play clock runs out, and that has gotten him into trouble away from home. He was responsible for two delay-of-game penalties in the loss to the Seattle Seahawks and two more in the NFC Championship Game.
The Ravens have a lot of experience on the defensive side of the football. They need to keep communication but disguise coverages and blitzes before the ball is snapped.
This will keep the passer unprepared for the upcoming play.
Do Not Be Over-Aggressive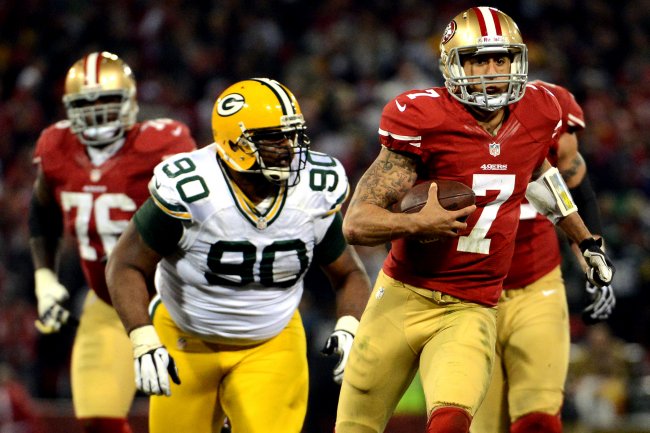 Harry How/Getty Images
Although the Ravens were unable to get a sack on Tom Brady, they got seven quarterback hits. This caused the New England Patriots quarterback to struggle as he was under constant pressure.
Unfortunately, Kaepernick is a very different quarterback compared to Brady. The strategy of blitzing that worked in the last game and even the previous two against Peyton Manning and Andrew Luck will not work here.
Despite Kaepernick's speed, the 49ers do not run many designed runs. They utilize a zone-read option, but the running back gets the ball more often than not.
Instead, the young player gets his yards from scrambling. When teams blitz too aggressively, he has the agility to get out of the pocket and get first downs by himself.
The Ravens can send players on blitzes from different areas, but in general they do not want to send more than four guys at a time. They need players ready in the defensive backfield to prevent any big runs from the athletic quarterback.
Take Away His Weapons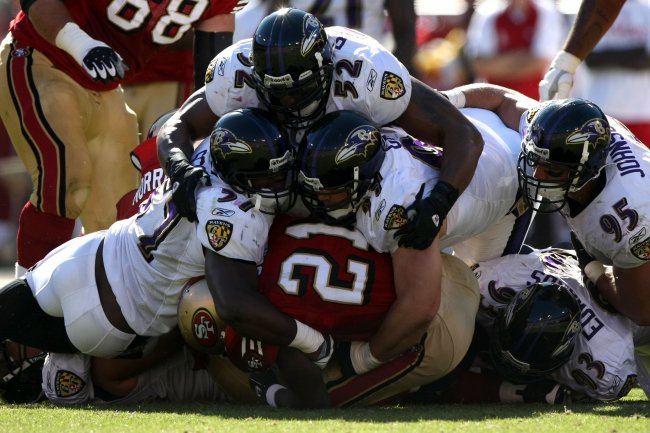 Jed Jacobsohn/Getty Images
Ideally, Baltimore will have the ability to stop every player on the 49ers. However, keying on two primary stars would go a long way toward stopping this offense.
The best way to slow down Kaepernick as a passer is to double-team Michael Crabtree. The receiver has been by far his favorite target for the past couple of months.
In the last seven games Crabtree has 714 receiving yards and six touchdowns. The rest of the team only totaled 916 yards with four touchdowns. While there are other talented players like Vernon Davis and Randy Moss, taking away his No. 1 target will certainly affect his performance.
Additionally, the success of San Francisco's offense this year has been largely tied to running back Frank Gore. The team has not won a game where the veteran fails to top 65 yards, something he did 11 times this season.
If the Ravens can find a way to slow down Gore and stop Crabtree, it will put too much pressure on Kaepernick for him to succeed.