The 13 Most Hyped, Least Talented Players in World Football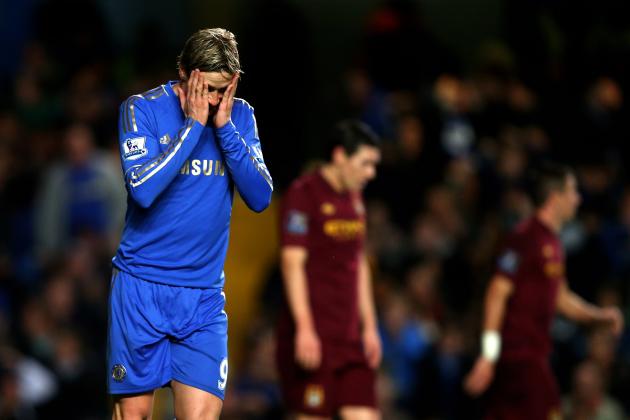 Clive Rose/Getty Images
Torres' hype looks shameful given his Chelsea form
There are some players who deserve every bit of hype that they receive and some who are pushed onto a pedestal that sets them up for a spectacular fall from grace when their inadequacies are revealed.
Others include those who were talented in their prime, but their insistence on remaining on the scene well past their shelf life makes them over-hyped in today's world of football.
One thing is true, though, that only a select few players deserve the media frenzy that greets their every move.
Who are the most hyped players currently playing who deliver the least on the pitch? Here is my take.
Begin Slideshow

»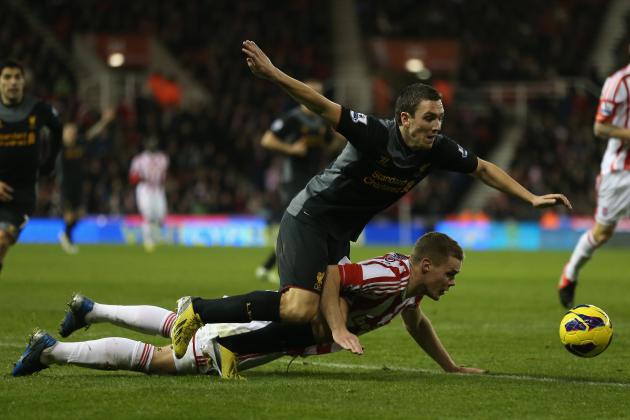 Bryn Lennon/Getty Images
Downing is one a number of recent Liverpool flops
Liverpool are the perfect place to start. Not to single out one player, but to kill a few birds with one stone.
In recent years the Reds have spent in excess of £70 million on the likes of Stewart Downing, Charlie Adam (now with Stoke City), Andy Carroll (on loan at West Ham) and Jordan Henderson.
These transfers demonstrate exactly what is wrong with modern day domestic football, particularly in the English Premier League. All of those mentioned are players who enjoyed one season at best of semi-impressive form before being snapped up for an outrageously big fee because of their dubious status as domestic talent.
None of the players have delivered so far in their time at Anfield (internationally), and all of them have either left the club permanently or on loan, or have been linked with moves having failed to impress.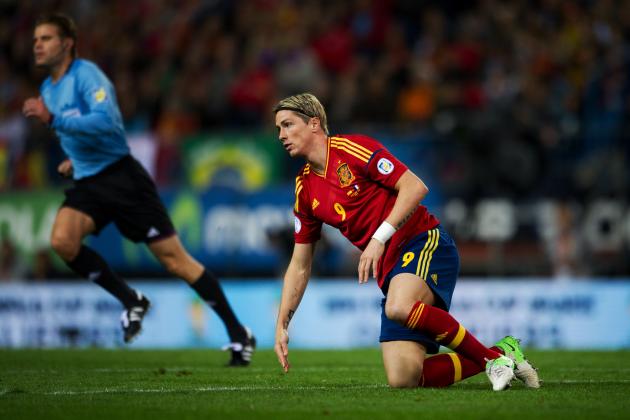 Jasper Juinen/Getty Images
Torres has struggled to recapture the form for Chelsea that saw him so highly rated
Fernando Torres' best form is such a distant memory that it makes you wonder if it ever really happened in the first place.
A £50 million joke and struggling to justify his hype to even his most staunch of fans, the Spaniard has become the butt of numerous gags within the football world.
At 28, it is inconceivable that a player should be past their prime and on the decline, but that is what is now facing Torres as he tries to salvage his career.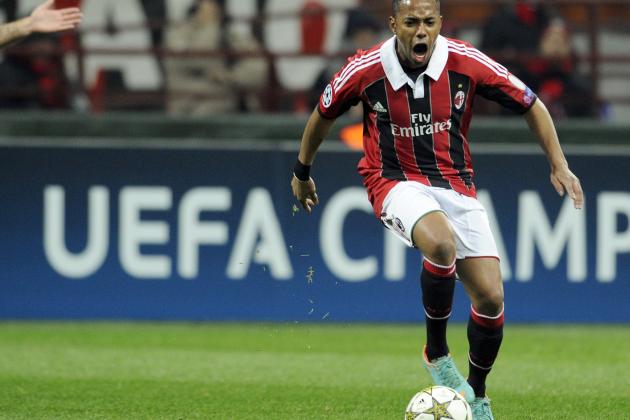 Claudio Villa/Getty Images
Robinho promised so much but has delivered so little
The Brazilian, a winner of three league titles (two in Spain and one in Italy), but nothing of note in European competition was touted for so long as a future world-beater. However, it has never quite happened.
The 29-year-old may have played for Real Madrid, Manchester City and AC Milan, but the domination of the football world that was expected to follow him upon his arrival in Europe never followed.
After constantly flitting back to Brazil whilst struggling to impress for Manchester City or AC Milan, Robinho is now considered over the hill at 29. How does this happen to a player worth €86.5 million in combined transfer fees?
The Brazilian is now reportedly on the way out at the San Siro.
Epsilon/Getty Images
Danny has failed to deliver any sort of European success for Zenit
Once linked with a £25 million move to Chelsea in 2010 only for it to be derailed by injury, we haven't heard much from Zenit St Petersburg playmaker Danny.
The Portuguese joined Dynamo Moscow for €16 million in 2005, before securing a bigger €30 million move to Zenit three years later.
What has he won? Nothing of note outside of Russia. Two league titles, one Russian Cup and the European Super Cup are all the Venezuelan-born Portugal international has to show for a tremendous amount of bluster that came out of Russia following his replacement of Andrei Arshavin.
Now Zenit captain, the 29-year-old only has 23 caps for Portugal and has failed to lead his club side to a high-cost European revolution.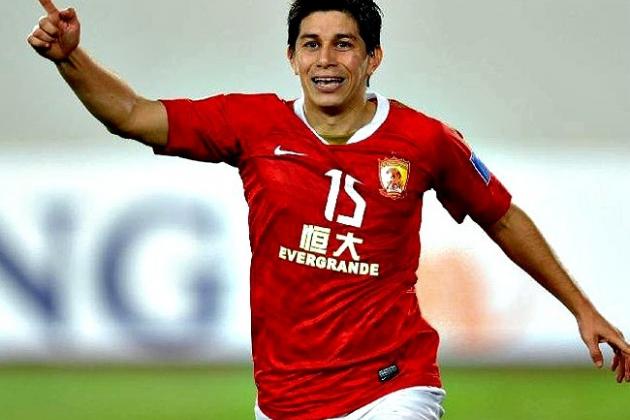 Conca was unheard of when Guangzhou made him one of the highest earning players in the world
Who? Exactly.
Dario Conca is the best-paid football player in the world who you have probably never heard of.
The Argentine, who earned more than Barcelona's Lionel Messi for a period, has never even represented his country past under-20 level.
Who does he play for then? Chinese side Guangzhou Evergrande who are now coached by legendary Italian tactician Marcello Lippi.
League titles in Chile with Universidad Catolica and Brazil with Fluminense were followed by a first ever Chinese Super League title in Guangzhou's history and then a second consecutive last season. However, it is hardly the sort of decoration you'd expect to see on the CV of an equivalent star in Europe.
Jasper Juinen/Getty Images
Kaka's stock has plummeted since joining Real
2007 Ballon d'Or winner Kaka's career has nosedived since joining Real Madrid. Supposedly heralding a new era of Galacticos when he arrived in 2009, the Brazilian has become and expensive joke at the Santiago Bernabeu.
Now mulling a number of clubs for potentially career-saving moves, including former club Milan and Russian outfit Anzhi Makachkala, the hype from his Milan days still follows him despite his relatively small return of silverware in four years with Real.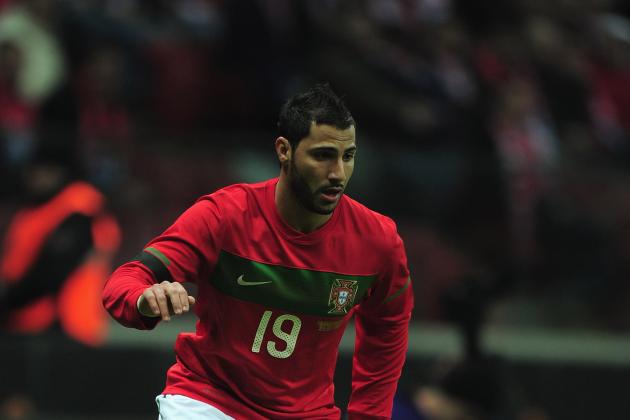 Jamie McDonald/Getty Images
Quaresma's tale is one of unfulfilled talent
Perhaps the best example of someone who has constantly been overrated since his emergence onto the European scene in 2001 is Portugal's Ricardo Quaresma.
Devoid of success outside of Portugal except for a dubious Champions League winners' medal (let's not forget the prestigious Bidone d'Oro award in 2008) thanks to Inter Milan's 2010 triumph whilst he was at the club, the 29-year-old's career has largely been a waste.
Now with United Arab Emirates side Al Ahly Dubai, the 35-time Portuguese international has taken in unsuccessful spells with Chelsea and Besiktas in a career percolated with high-profile bust-ups.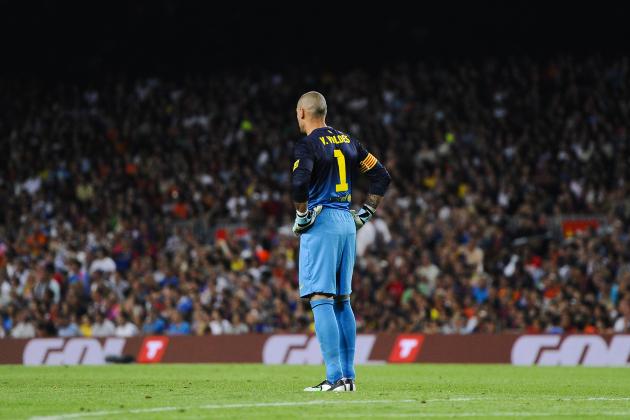 David Ramos/Getty Images
Victor Valdes' high-profile blunder in the Supercopa against Real was not his first
It is easy to sit behind one of the world's best defences and be hailed as one of the world's best netminders, but Valdes has never really been tested for club or country.
That will, of course, change if he leaves Barcelona at the end of his current contract as he announced last week.
But Spain's perennial No. 2 behind Real Madrid's Iker Casillas has made a number of high-profile howlers in his time at the Camp Nou (particularly the 2012 Supercopa error against Real for Angel Di Maria's opener) suggesting that he is far from infallible.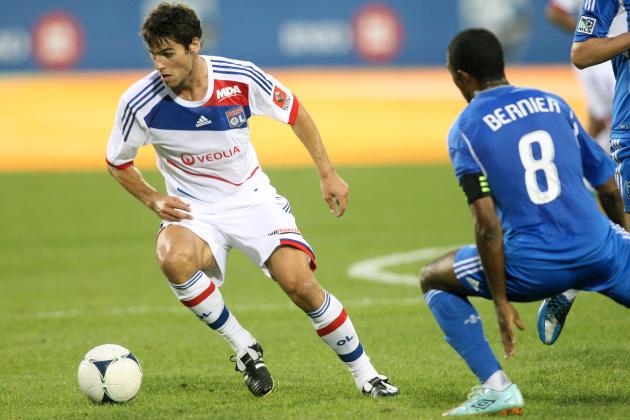 Richard Wolowicz/Getty Images
Gourcuff has been an unqualified disaster for Lyon
"The new Zidane" is a tag that befalls any French player with a modicum of talent who plays in an attacking position similar to that of the legendary Zizou.
One player, though, seemed destined to come closer than most. Yoann Gourcuff joined Bordeaux in 2008 to escape an ill-advised move to AC Milan from formative club Rennes and inspired les Girondins to their first Ligue 1 title in 10 years. He was a French international and playing some breathtaking football, albeit over a relatively short space of time.
What happened next? Former French moneymen Lyon bought Gourcuff for €22million in 2010 and he has played 46 league games and scored six measly goals.
Yet still he is linked with moves to Atletico Madrid and Arsenal. They obviously haven't watched him not play for Lyon over the last three years.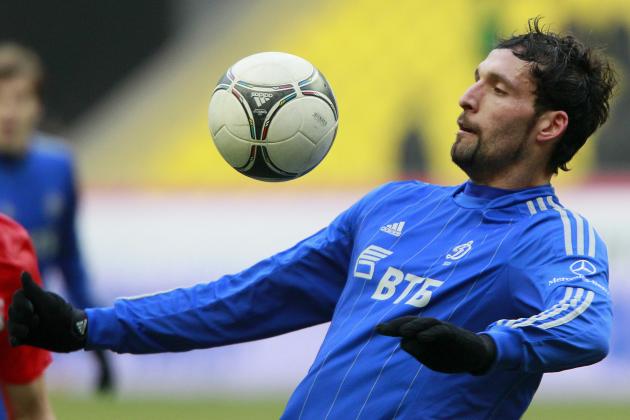 Epsilon/Getty Images
Kuranyi is considered a marquee presence in Russia
Following a record-high 18 goals in 33 matches for Schalke in 2010, Dynamo Moscow made German international Kevin Kuranyi one of the highest paid players in Europe and snapped him up on a free transfer.
Since then the 30-year-old has failed to come close to that tally, which still remains his season's best, yet is considered one of Russia's most dangerous strikers. In his nomadic career Kuranyi has no silverware to his name yet still justifies a ludicrous salary of €5million per year.
Value for money, obviously.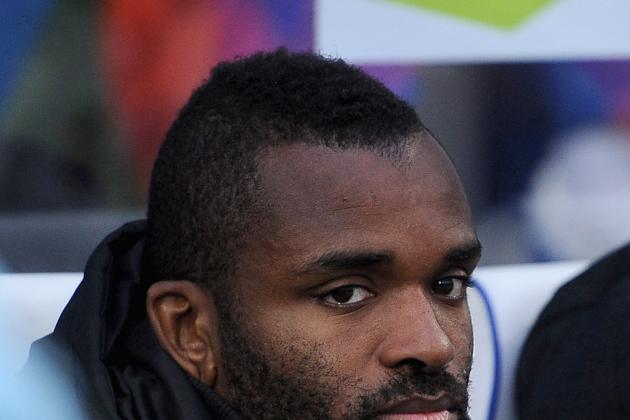 Christopher Lee/Getty Images
Bent's reputation has taken a massive beating after failing to live up to expectations with Villa
Any player worth £62million in combined transfer fees has to be worth the hype, right? Wrong.
Ask any fans of Darren Bent's former employers and they will tell you the same thing, that he's just not that good.
The 28-year-old arrived at Aston Villa in 2011 from Sunderland for £24million. After a promising first half of the season season in which the Villans narrowly avoided relegation, they have been toiling at the bottom ever since.
Bent's contribution? 11 goals in 33 games in his past two campaigns.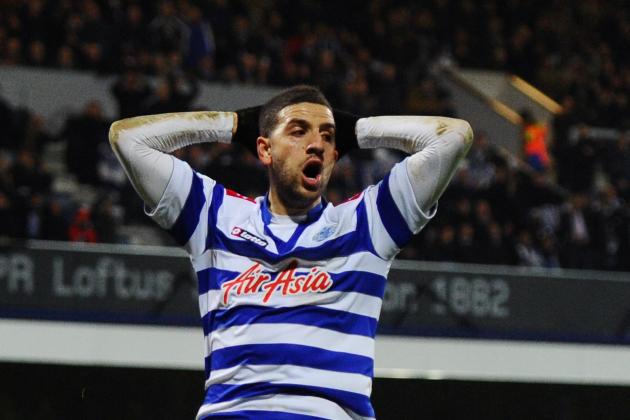 Mike Hewitt/Getty Images
Taarabt's football doesn't do the talking
Another dubious Premier League talent is Queen's Park Rangers' Moroccan playmaker Adel Taarabt.
Apparently the 23-year-old and former Tottenham Hotspur and Lens player looked half-decent in the Championship. He hasn't looked anywhere near decent in the Premier League.
Instead, the Moroccan international has spent his time pursuing moves away from the club and clashing with the hierarchy.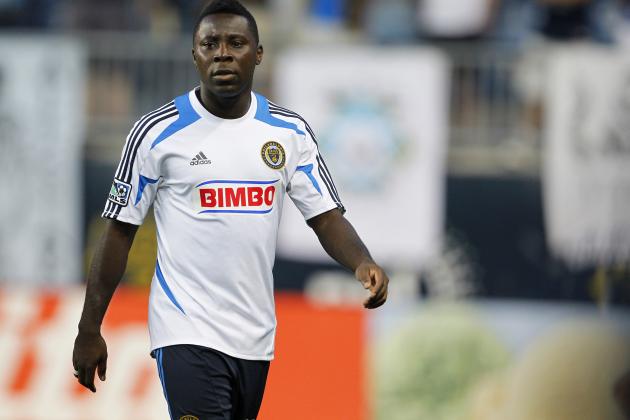 Rich Schultz/Getty Images
Adu has lost his way after superstardom seemed so sure
An original mega-bust of world football, Freddy Adu was good once—and then he wasn't. Now nobody is sure if he was even that talented in the first place.
Bursting onto the scene of Major League Soccer at the tender age of 14 for DC United and tipped for greatness, nine years later he is searching for a new club after failing to impress with the Philadelphia Union.
Ill-fated spells in Europe with Benfica, Monaco, Belenenses, Aris and Caykur Rizespor have seen his stock plummet, and the one-time Manchester United trialist now faces a real challenge to ever be taken seriously again.
An American international with 17 caps and two goals to his name, Adu's development was expected to be light-years ahead of his current situation at this point.