U.S. vs. Canada: 6 Things We Learned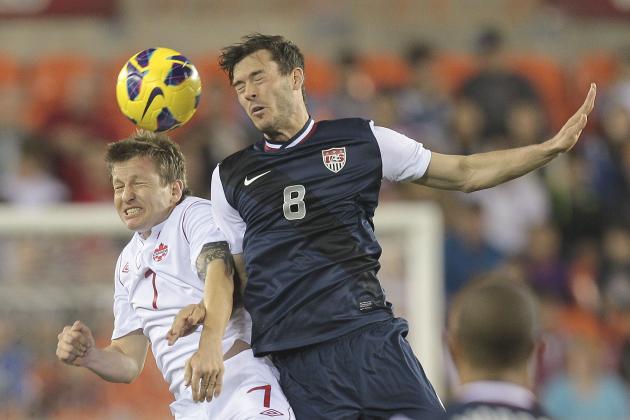 Bob Levey/Getty Images

The United States men's national team rounded out its annual January camp on Tuesday night, taking on Canada in a friendly that finished 0-0.
The January camp is used each year to identify new talent for the USMNT, and with the U.S.' first hexagonal World Cup qualifier only eight days away, this camp and game took on additional significance.
Here are six things we learned.
Begin Slideshow

»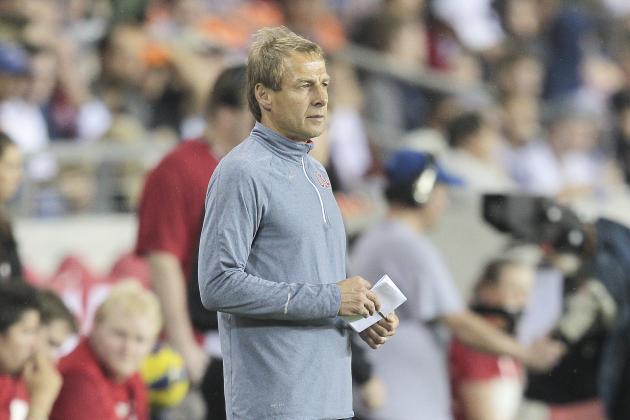 Bob Levey/Getty Images

One thing that has become painfully obvious during Jurgen Klinsmann's 18 months in charge of the USMNT is that he is going to make his decisions regardless of how they are or will be perceived by the American fanbase.
He frequently omits players from his rosters who seem well-deserving and calls up players who the fans loathe. With some players, he refuses to give them a single chance with the team, and with other players, he seems to give them endless second chances.
While this can be incredibly frustrating for USMNT fans, Klinsmann has also gotten results in his tenure.
On Wednesday, Klinsmann did not include Tally Hall, A.J. DeLaGarza or Mix Diskerud in his 18-man game-day roster, despite the fact that many fans expected all three to start.
Instead, Klinsmann preferred Tony Beltran, Brad Evans and Sean Johnson in the starting XI.
It didn't work out on Wednesday for Klinsmann or for the U.S., but USMNT fans shouldn't expect anything different going forward.
Mitchell Layton/Getty Images

Honestly, considering the U.S.' flaccid attack, not too many U.S. players did themselves a favor on Wednesday.
Benny Feilhaber was probably the most impressive player for the U.S. He came into the game at halftime and added some creativity the U.S. desperately needed.
Juan Agudelo was also active, winning a number of fouls, drawing two yellow cards and menacing the Canadian defense. He looked like a man who realized this was a big chance for him to earn his way onto the U.S. roster for the World Cup qualifiers.
Mix Diskerud may have seen his stock rise by the simple fact that his exclusion revealed the stunning lack of creativity in the other U.S. midfielders.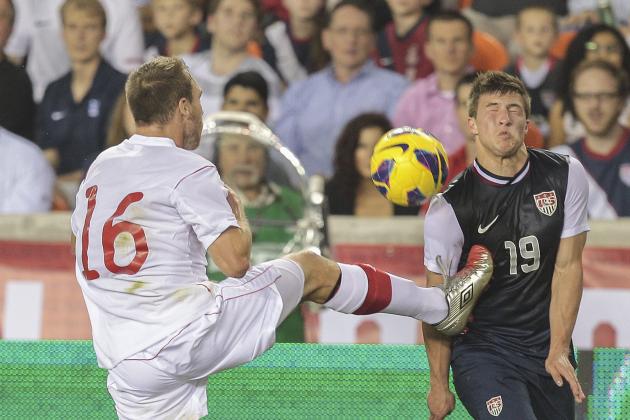 Bob Levey/Getty Images

Alejandro Bedoya managed to play 30 minutes of the second half and have no one notice he was on the field. This was a big chance for Bedoya to prove that he belongs back in the USMNT picture and he didn't take it.
Josh Gatt showed a ton of energy bursting up the flank, but produced absolutely no final product as a result of his runs.
Chris Wondolowski and Brad Davis, both USMNT fringe players for years, did little to help their cause. Although he did eventually settle into the match, Davis looked nervous for the first 20 minutes, and his trademark left-footed service was lacking on a number of set-piece opportunities.
Wondo put together a few nice passing combinations, some with Davis, but Wondo didn't manage to do anything with the chances that were created.
For two players in their 30s, this may have been their last chance with the USMNT.
Although neither Justin Morrow nor Tony Beltran were hurt defensively, neither showed the attacking flair out of the back that the U.S. needed in this type of game.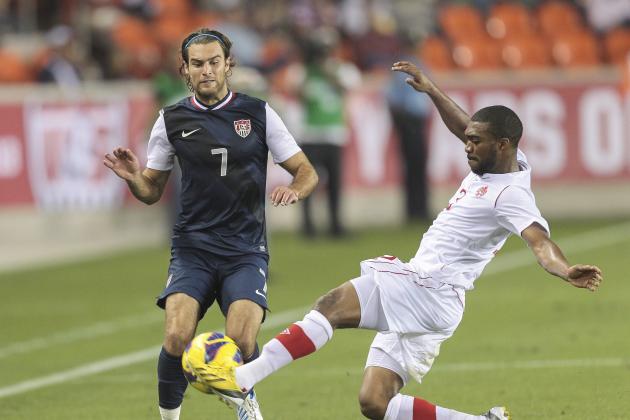 Bob Levey/Getty Images

Brad Evans lacked the creative spark as a central midfielder in the first half, but ironically, looked halfway decent as a right-back in the second half. The problem for Evans as a right-back is the U.S. depth at that position.
Graham Zusi, while still a likely starter for the U.S. against Honduras in eight days, proved that he is unable to take the game over on his own like a truly elite player would have.
Eddie Johnson looked good when he drifted wide—proving that Klinsmann's decision to use him on the wing last fall was the right one. Still, for a U.S. veteran coming off a strong MLS campaign, one would have expected Johnson to be a difference-maker on Tuesday.
Will Bruin came on for the last 20 minutes, and to be fair, didn't have much of an opportunity to prove himself.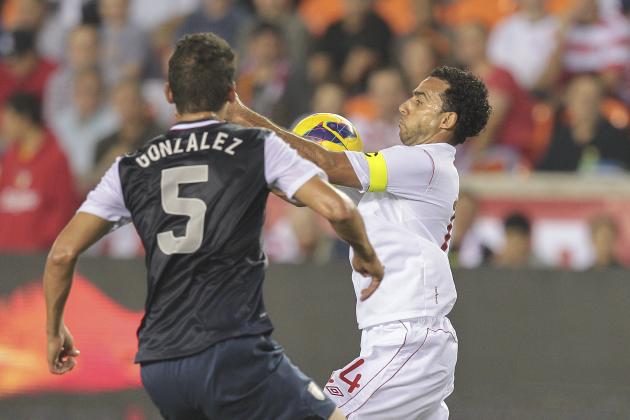 Bob Levey/Getty Images

The biggest area most USMNT fans were hoping to get a good look at in this game was the U.S. backline.
Jurgen Klinsmann started Matt Besler and Omar Gonzalez at center-back, but neither were tested enough to prove they can get it done against better teams. That's not to say they can't, but Canada's attack was nearly non-existent.
Gonzalez did, however, once again prove that he is a beast in the air.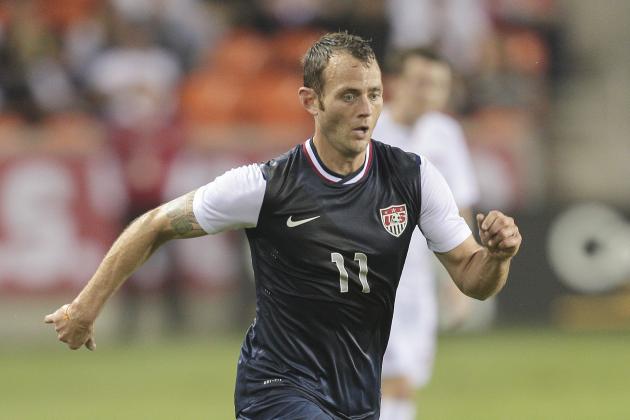 Bob Levey/Getty Images

For the last decade, there has been a fervent debate among U.S. soccer fans.
Some fans contend that MLS is an underrated league, and its stars could compete at the international level if they were just given the chance. These fans believe that MLS players get discriminated against for spots on the national team because of the prejudice against the American league.
Other fans contend that MLS is a poor league that produces poor soccer players who are trained in kick-and-chase soccer. This group of fans believes that players in MLS should, by and large, not be considered for the national team because being good in MLS proves nothing.
To people in this class, if you can't make it in Europe, you're not good enough for the national team.
In reality, the truth probably lies somewhere in the middle, but Tuesday night was not a good advertisement for MLS.
Only four players on the U.S.' January camp's 25-man roster were not from MLS. And while many of these players had never played together before, they did have a three-week training camp to get ready for this one match.
And despite having three weeks to prepare, the display on Tuesday night was poor, bereft of creativity, and to be brutally honest, boring to watch.
Follow me on Twitter @AmerTouchline
Follow me on Facebook www.facebook.com/AmericanTouchline