Projecting Would-Be Career Statlines of Injury-Plagued Stars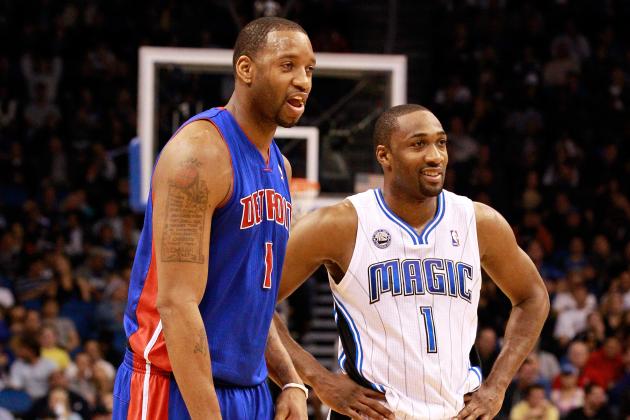 Sam Greenwood/Getty Images

There may not be a more emotionally taxing career trajectory for a professional athlete than to be labeled a "what if" player.
Opportunities can prove detrimental to career. The same can be said of a poor fit with coaches or teammates.
But an injury-plagued career jumps to the unfortunate front. All of the external forces on a player broke in their favor. They found the right situation, the right element to find success.
But their bodies failed them.
Some of these players battled through injuries to prolong diminished careers. Others enjoyed strong starts, only to have them abruptly derailed by various ailments. Still others never took off, with injuries plaguing the players before they could even stamp out an NBA identity.
There's a mountainous level of talent among this group, with tantalizing skills that beg the question, 'What if they could have stayed healthy?'
Begin Slideshow

»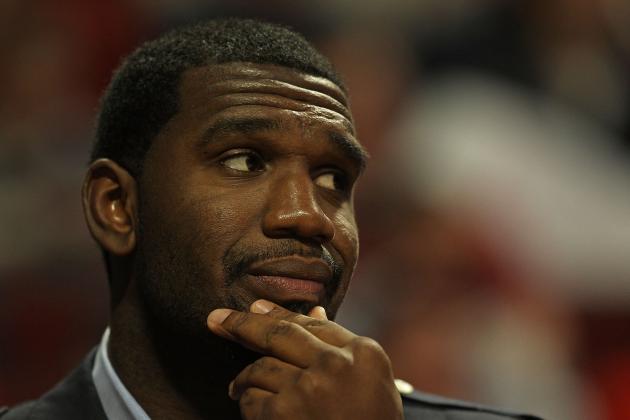 Jonathan Daniel/Getty Images

The first overall selection of the 2007 NBA draft, Oden proved too intriguing of a blend of size (7'0", 285 pounds) and intelligence for the Portland Trail Blazers to overlook. (Even with three-time scoring champion Kevin Durant available.)
Although limited to just 82 games during a frustrating five-year stay in Portland, he showed enough promise during his brief runs to continue drawing interest today (via ESPN.com), despite not having played an NBA game since the 2009-10 season.
His debut at Ohio State University was delayed by a broken wrist, and he missed some NBA games with a foot problem. But the reason that his career has been (thus far) cut so short are the myriad problems he's encountered with his knees.
Actual Career Numbers: 9.4 points, 7.3 rebounds, 1.4 blocks, 22.1 minutes per game
Would-Be Career Numbers: 14.9 points, 11.5 rebounds, 2.9 blocks, 34.0 minutes per game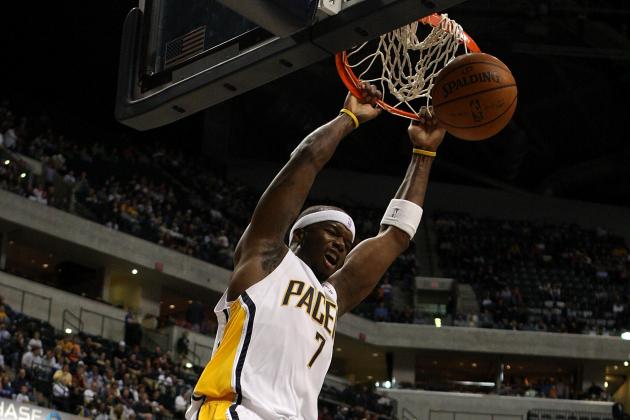 Andy Lyons/Getty Images

The former preps-to-pros leaper, O'Neal didn't get his first chance at stardom until he moved out of Portland and into the Indiana Pacers starting lineup.
The 6'11" power forward showed deft footwork in the post, a face-up game that featured both a reliable mid-range jumper and the ability to beat to defenders off the dribble along with good leaping ability for his size.
And he was more than just an offensive threat, battling on the boards and changing shots at the rim.
With the Pacers however, his image took a mighty due to his involvement in the catastrophe later dubbed the "Malice at the Palace".
Soon after, though, his body was dealt serious blows. After playing 72-plus games in his first four seasons with the Pacers (2000-04), he's appeared in more than 51 games just three times in his past nine seasons.
Actual Career Numbers: 13.5 points, 7.3 rebounds, 1.8 blocks in 27.5 minutes per game
Would-Be Career Numbers: 16.4 points, 8.9 rebounds, 2.2 blocks 33.4 minutes per game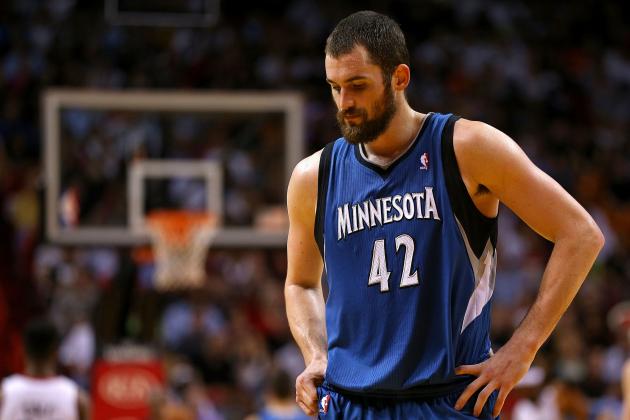 Mike Ehrmann/Getty Images

The second season of the Kevin Love-Ricky Rubio era in Minneapolis was never supposed to play out like this.
A favorite Western Conference sleeper pick of analysts and fans alike, the Timberwolves haven't had a chance to live up to that hype thanks to a slew of injuries that has ravaged coach Rick Adelman's rotation.
Maybe it was the addition of injury-plagued (and former retiree) Brandon Roy, but something has pushed this club out of favor with the basketball gods. Roy (chronic knee problems), Love (twice-broken hand), Rubio (torn ACL rehab, back spasms), Chase Budinger (knee surgery), Nikola Pekovic (bruised quadriceps), Alexey Shved (twisted ankle), Malcolm Lee (hip surgery) and (since released) Josh Howard (knee surgery) have all made appearances on the injury report.
Actual 2012-13 Stats: 17-24, 94.3 points per game, minus-2.1 scoring differential, 43.1 field-goal percentage
Would-Be 2012-13 Stats: 23-18, 98.3 points per game, plus-1.5 scoring differential, 45.2 field-goal percentage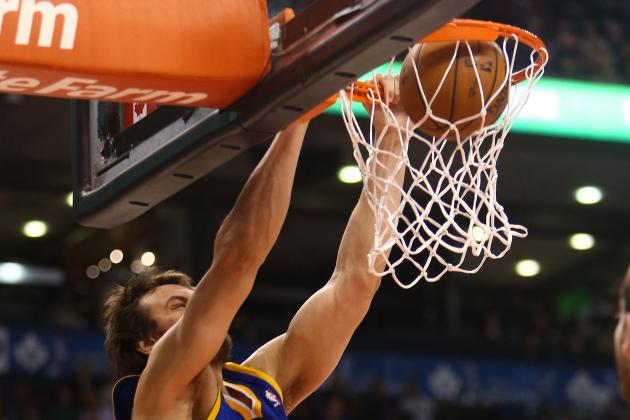 Tom Szczerbowski-USA TODAY Sports

Another top selection (2005 NBA draft), Bogut has brought good size (7'0", 260 pounds), toughness and instincts to the NBA hardwood.
When healthy, he's punished defenders with smooth footwork and a soft touch in the post, and savvy handles and court vision for the center position.
While his body has held up relatively well, he's found an inordinate ability to suffer freakish injuries. (Word to the wise, the video link is not for the squeamish.)
Bogut opened his career with a full 82-game workload and appeared in 78 games in his third season. In his other six seasons, he's missed at least 13 games each year. He has played just 17 games since the 2011-12 season.
Actual Career Numbers: 12.6 points, 9.3 rebounds, 1.6 blocks in 32.5 minutes per game
Would-Be Career Numbers: 14.6 points, 10.7 rebounds, 2.3 blocks in 36.3 minutes per game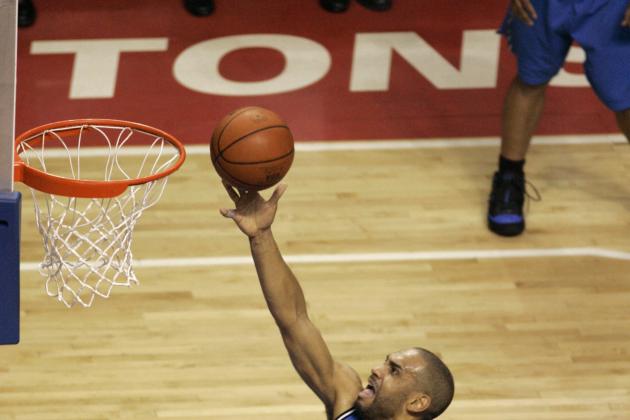 Gregory Shamus/Getty Images

Thanks to a prolific four-year career at Duke, an NBA-ready offensive arsenal and an oft-overlooked defensive tenacity, Hill entered the league the heir apparent to Michael Jordan's throne.
After a blistering 19.9 point, 6.4 rebound and 5.0 effort in his rookie season of 1994-95, those lofty expectations appeared at least feasible. When he topped each of those figures in the next five seasons, his ascension up the all-time ranks seemed inevitable.
Following six historically prolific seasons with the Detroit Pistons, Hill headed south, landing with the Orlando Magic via sign-and-trade. And that marked the beginning of a drastic transformation to his career trajectory.
Plagued by lingering ankle injuries, he played just 48 games in his first three seasons in Orlando. He enjoyed a resurgent 67-game campaign in 2004-05, but a sports hernia and various injuries to his groin, ankle and knee limited him to just 86 games over the following two seasons.
Hill's career was resurrected by the world-class training staff of the Phoenix Suns, but would leave him restricted to a supporting role.
Actual Career Numbers: 17.0 points, 6.1 rebounds, 4.2 assists in 34.3 minutes per game
Would-Be Career Numbers: 21.7 points, 6.8 rebounds, 5.7 assists in 36.6 minutes per game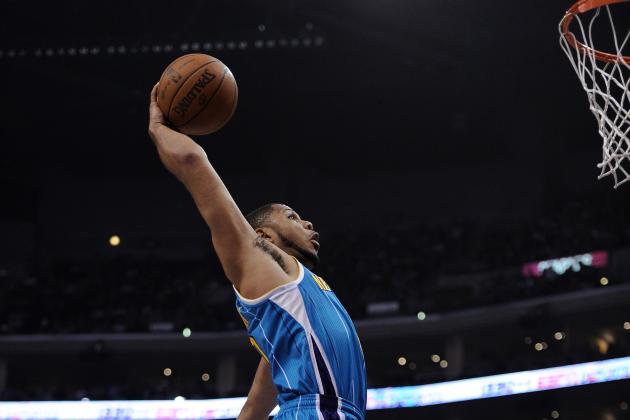 Harry How/Getty Images

When healthy, there may be no brighter star among the young shooting guards in the league.
He's spent his four-plus seasons in the league closing in on that super-elite unguardable status.
He has the handles to consistently beat his defender off the dribble and the toughness and athleticism to finish those drives with thunderous finishes. Defenses can ill-afford to leave him too much space, as the career 36.7 percent three-point shooter can shred the opposition from the perimeter.
When defenses overcommit to stop him, he's a capable and willing passer.
During his breakout season of 2010-11 (22.3 points per game), a sprained wrist and chipped bone fragment was the only thing slowing him down. While a wrist injury offers obvious problems for a scorer, it has been the knee injuries that have plagued his past two seasons that bring the greatest concern.
Actual Career Numbers: 18.1 points, 3.3 assists, 1.1 steals in 35.4 minutes per game
Would-Be Career Numbers: 21.4 points, 4.2 assists, 1.4 steals in 36.8 minutes per game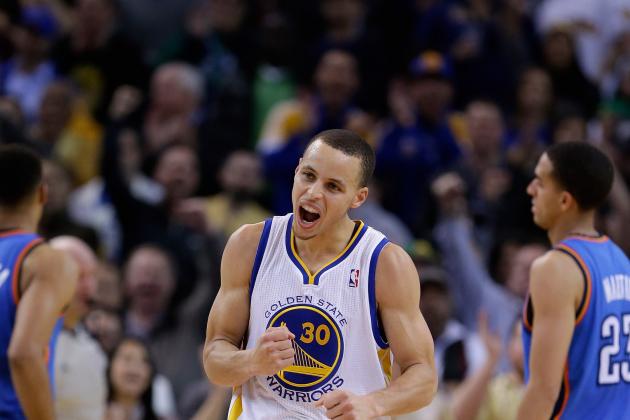 Ezra Shaw/Getty Images

He entered the NBA as one of the best shooters plucked from the college ranks in recent memory. With in-the-gym and a rapid release, Curry's a threat to score from wherever he touches the ball.
But he was well on his way to having a breakout year this season, his fourth in the NBA. He has shifty handles, the ability to change directions on a dime, blossoming court-vision and the feathery touch to afford him a variety of runners and floaters near the basket.
Throw in a renewed focus on the defensive end and the biggest frustration for Warriors fans this season should have been Curry's glaring All-Star snub.
But the lingering ankle issues that have stymied his past two seasons have once again reared their ugly heads. While the team appears overly cautious in their handling of Curry's ankle tweaks this season, his injury history makes it a wise approach.
Actual Career Numbers: 18.2 points, 5.9 assists in 34.7 minutes per game, 46.5 field-goal percentage
Would-Be Career Numbers: 19.6 points, 6.3 assists in 36.4 minutes per game, 48.1 field-goal percentage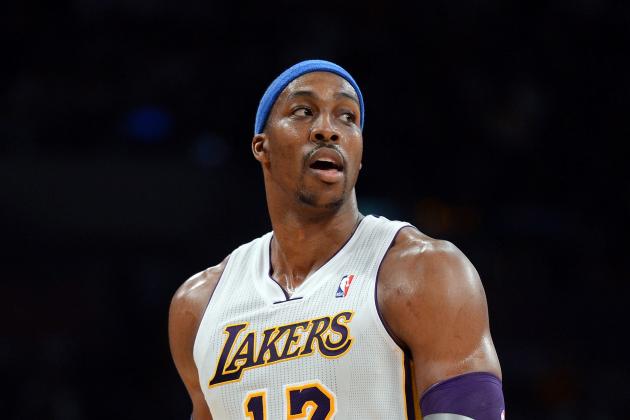 Harry How/Getty Images

The 6'11", 265-pound physical specimen avoided the trainer's room for the first seven seasons of his career. He appeared in all 82 games five different times over that stretch.
But injuries have finally caught up with Howard.
His disastrous departure from the Orlando Magic ended abruptly when he underwent back surgery in April 2012 to fix a herniated disc in his back.
Since joining the Lakers, he's carried some noticeable effects from that surgery. His back problems extended to his legs in his rehab, reportedly needing two months after the operation to simply lift his calf (according to Mike Bresnahan of the Los Angeles Times). He later suffered what was described as a torn labrum in his shoulder, but will reportedly play through the pain rather than endure another lengthy rehab (according to Eric Pincus of the Los Angeles Times).
Actual 2012-13 Numbers: 16.5 points, 12.0 rebounds, 2.4 blocks in 34.9 minutes per game
Would-Be 2012-13 Numbers: 20.1 points, 14.0 rebounds, 2.7 blocks in 36.4 minutes per game