The 10 Top Threats to Displace Tiger Woods or Rory McIlroy Atop the Rankings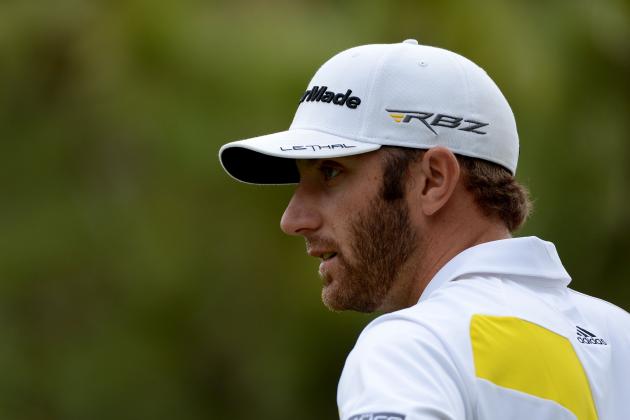 Donald Miralle/Getty Images
Dustin Johnson has his eyes on the top ranking in the world.
It has become a foregone conclusion that Rory McIlroy and Tiger Woods are the men who will rule golf today and for the foreseeable future.
That may well be, but there always have to be contenders to the crown, right?
And just who are those contenders?
Well, there are some outstanding candidates out there, and here's a list of one man's 10 choices.
Begin Slideshow

»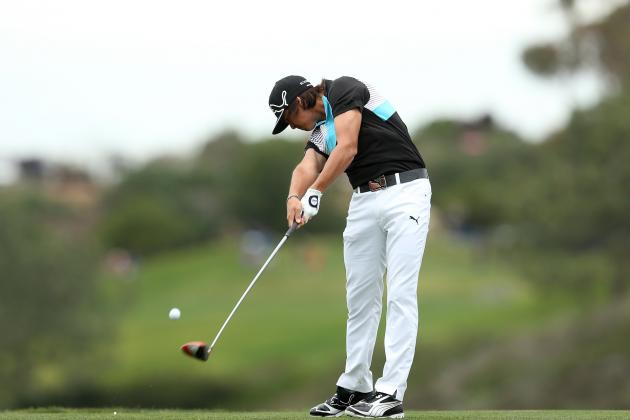 Stephen Dunn/Getty Images
Rickie Fowler came to the PGA Tour with loads of potential and still has it.
He's the flashiest player to come to the PGA Tour recently, not just with his clothing but with his game as well. The kid can play, hits the ball a mile and has a very good short game.
A tie for fifth in the 2011 Open Championship has been his best result in a major.
The time has come for him to start showing up in the four biggest tournaments of the year and start building his pro golf resume in the process.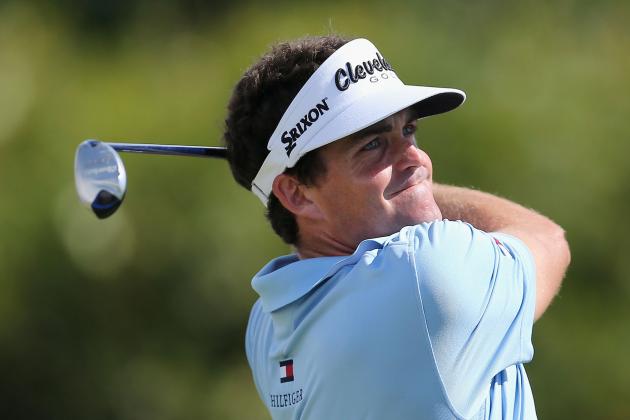 Christian Petersen/Getty Images
Keegan Bradley is more passionate and more driven than most on the PGA Tour.
He's got the power and has shown he can play under pressure, and that "stink eye" glare he puts on putts might be enough to scare players out of the way as he gets to the top.
The long putter is the one thing that might prevent him from making a serious run, depending on when the ban on anchored putting is enacted.
But if he is able to solve that issue, he's definitely talented enough to make a run at the top.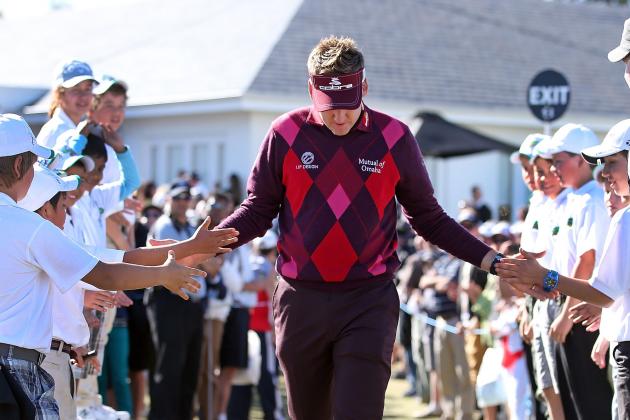 Michael Dodge/Getty Images
Ian Poulter has fans everywhere and has gthe talent to be one of the best in the world.
If there's one guy who's not only intriguing but a little bit scary on this list, it's Ian Poulter.
Every time someone mentions the Ryder Cup, the hair on the back of his neck stands straight up, and his eyes bulge out.
In that arena, he has become what Sergio Garcia used to be: an absolute demon with pride on the line.
At 36 years of age, his clock is ticking, but if he can funnel that energy into major championships (something he doesn't have yet), he could get on some sort of roll and make a run at the top.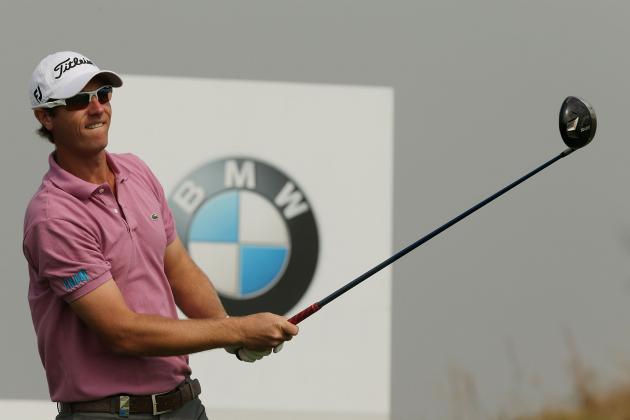 Scott Halleran/Getty Images
Nicolas Colsaerts will wow PGA Tour fans with his distance off the tee.
This 30-year-old native of Belgium is somewhat of an unknown quantity in the United States, but he'll become known soon as he begins his first full year as a member of the PGA Tour.
He can get the ball out there off the tee as long as anyone, and the rest of his game isn't all that bad, either, as evidenced by his four victories worldwide.
He may not make a giant move this year, but keep an eye on this guy.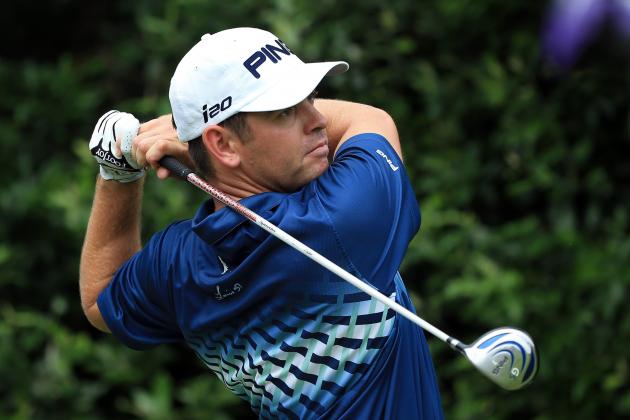 Richard Heathcote/Getty Images
Louis Oosthuizen has been major-tested and needs to win more.
Oosthuizen won the 2010 Open Championship, which rarely happens by accident and rarely to less than world-class golfers.
He recorded an albatross (double eagle) on the second hole of the final round of the 2012 Masters, a tournament he eventually lost in a playoff against Bubba Watson.
The man can play, it's obvious, and if someone is going to challenge McIlroy and Woods, that will be a prerequisite.
He needs to start winning more and continue to do well in the majors (he has a top-10 finish in one of the majors each of the last three years).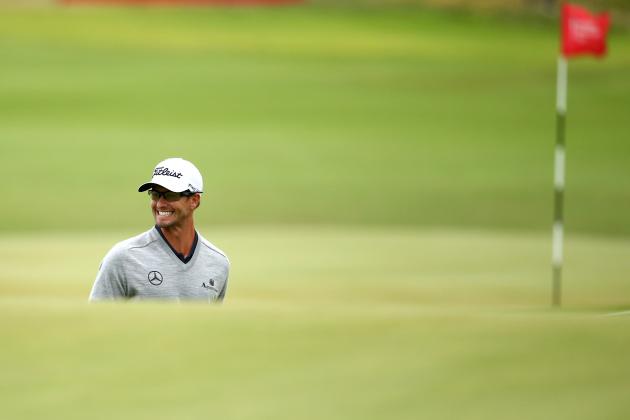 Ryan Pierse/Getty Images
Adam Scott appeared to be smiling his way to an Open Championship last year, but let it get away.
Adam Scott is a wonderfully talented man who's been pounding on the door of a major title but has yet to get in.
He's won two big professional events, the 2004 Players Championship and the 2011 World Golf Championships-Bridgestone Invitational.
He's had eight top-10 finishes in majors since 2000 and last July appeared to have finally achieved that goal of winning one when he led the Open Championship by five shots with five to play.
But he let that get away, and Ernie Els graciously accepted the title.
He has the kind of swing that young players love to copy.
If he ever finds that key, he has the game to play with the two guys at the top.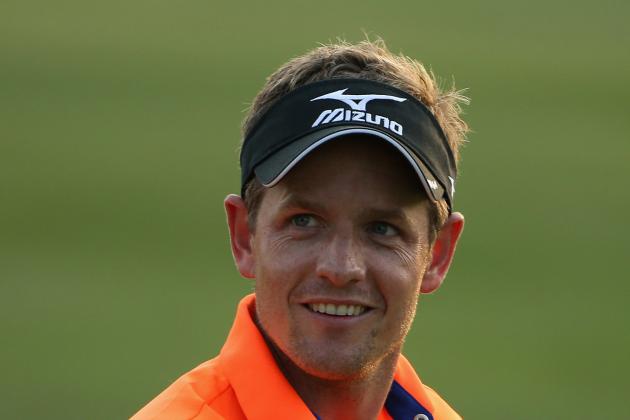 Ross Kinnaird/Getty Images
Luke Donald has been No. 1 and can do it again.
This guy spent considerable time atop the World Golf Rankings, 40 weeks to be exact, between May 2011 and March 2012 and then flip-flopped in and out of that spot several times with Rory McIlroy.
He's won 14 times around the world, including the World Golf Championships-Match Play Championship and his two BMW PGA Championships.
One of the straightest drivers on the PGA Tour, Donald has obviously shown flashes of the kind of talent necessary to be the best in the world.
When those flashes turn into streaks, Donald could be a serious threat.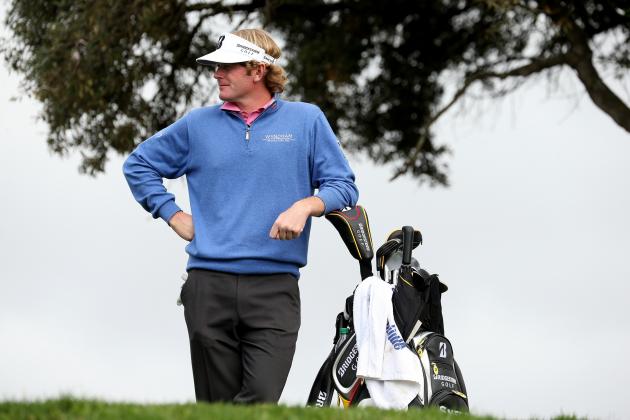 Stephen Dunn/Getty Images
Brandt Snedeker is now a player to be feared on the PGA Tour.
Few people looked at Brandt Snedeker as an elite player before he ran the table in the FedEx Cup playoffs last year and walked off with $11.4 million.
He jumped from 37th in the World Golf Rankings at the end of 2011 to 10th at the end of 2012.
Snedeker has a pair of top 10s in three starts this year and has become a threat anytime he tees it up.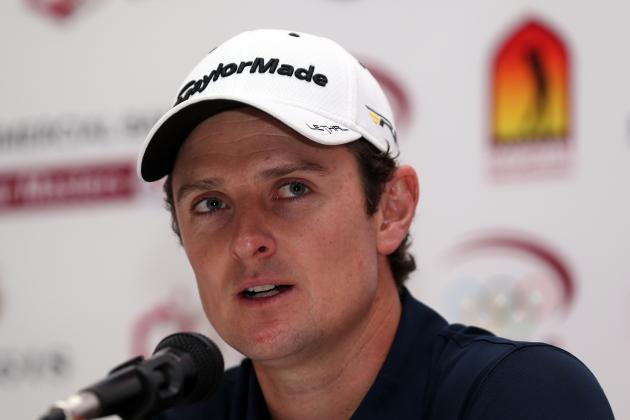 Ross Kinnaird/Getty Images
Justin Rose has grown into a world-class, worldwide golfer.
Since 2009, life on the PGA Tour has been a constant upward journey to the point that last year he recorded a first, second and third in eight top-10 finishes.
Could that mean he is beginning to realize the potential he has shown as far back as the 1998 Open Championship, when he holed out a dramatic shot from the rough on the final hole, getting him a tie for fourth place?
His highest finish in a major was a tie for third in last year's PGA Championship.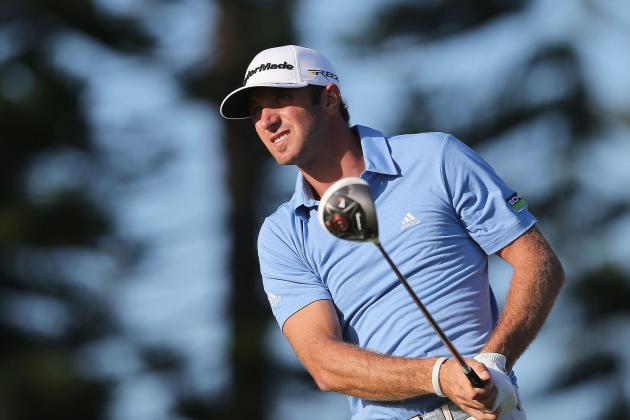 Christian Petersen/Getty Images
Dustin Johnson has it all; the question is can he put it all together?
How do you think it would play if the guy to topple the dynamic duo was tall, athletic and had the game, not only to overpower any golf course, but to chip and putt with the best of them as well?
It's not a stretch of the imagination to think that such a player might become a very, very popular champion.
He's been third in driving distance for three straight years and has been in the top five each of the five years he's been on the PGA Tour.
Johnson has been in contention in two majors and failed to close the deal both times.
It's in there somewhere. Johnson just has to find a way to get it out and put it together.