Arsenal Transfers: 5 Last-Minute Signings to Ensure Champions League Football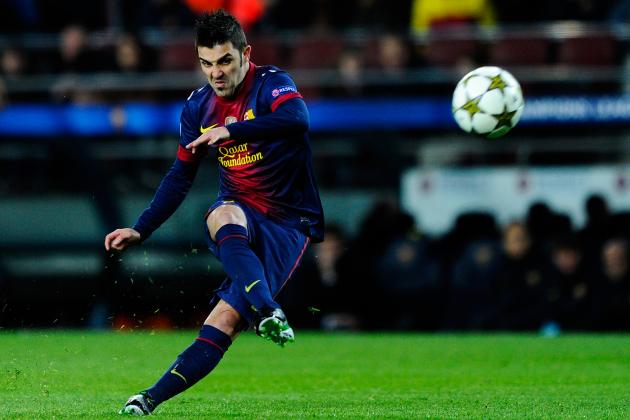 David Ramos/Getty Images

After Arsenal's draw with Liverpool, the Gunners are still four points behind Tottenham in the race for fourth place.
Though that might seem minuscule compared to the double-digit lead that Spurs had over their crosstown rivals last season, every team Arsenal is competing with has meaningfully strengthened their team this month, or is looking to do so.
Meanwhile, Gunners fans are forced to watch, forlorn, as Arsene Wenger sits on his hands and does nothing. While the Frenchman's risky frugality might pay off in the end, it's a wholly unnecessary strategy.
If Wenger decides to get his wallet out before the clock strikes midnight on February 1, here are five players he could sign who might bring Champions League football back to the Emirates next season.
Begin Slideshow

»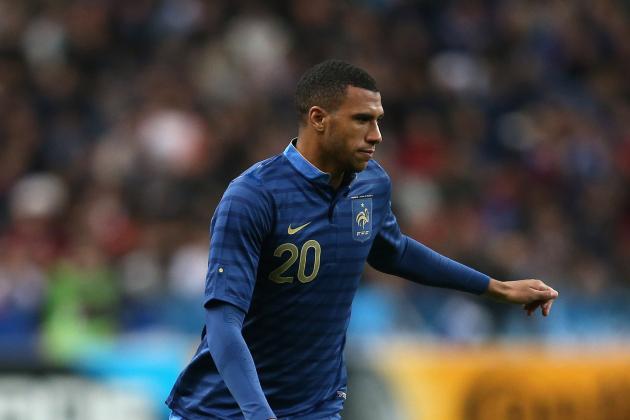 Julian Finney/Getty Images

One of the most promising talents in Ligue 1, Etienne Capoue is, at 24 years old, beginning to enter into the prime years of his career.
So now could be the perfect time for Arsenal to buy him, especially with their need for another presence at the back of midfield.
The Gunners do not have a true defensive midfielder. Mikel Arteta is a metronomic distributor, Aaron Ramsey forces himself to play the same role and Abou Diaby is more of an attacking midfielder. Plus, Diaby's as fragile as a bag of glass in a cement mixer.
He wouldn't be the best bargain buy, but quality players don't come cheaply.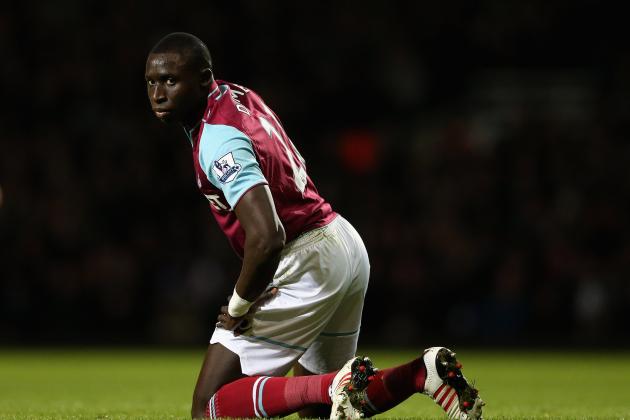 Scott Heavey/Getty Images

While Capoue does not provide the most bang for the buck, Mohamed Diame is likely to deliver a significant return on investment.
That's because he is widely reported to have a £3.5 million release clause, and Sam Allardyce says that there is a good chance some club might trigger it (via the BBC).
Sound familiar? A few weeks ago, another Senegalese forward with a tiny release clause built into his contract was linked with Arsenal, and fans eagerly called for his arrival.
That, of course, was Demba Ba. And while Diame is not as good a midfielder as Ba is a striker, he would be a cheap solution to the numbers problem Arsenal have in defensive midfield.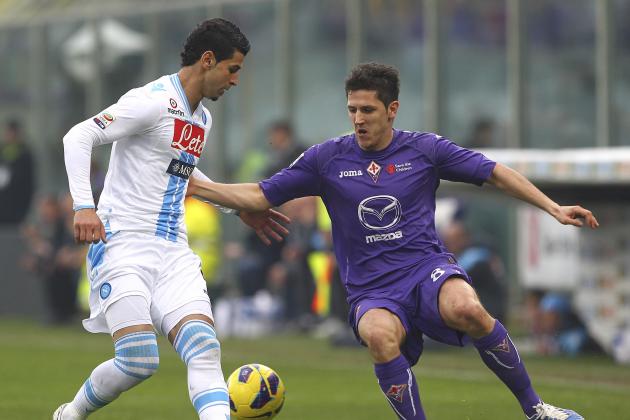 Marco Luzzani/Getty Images

I admit that we're getting into the realm of the ridiculous here, but Stevan Jovetic would be an excellent signing for Arsenal if the club decided to properly invest in outstanding players.
Jovetic has been one of Fiorentina's best players this season, playing in the hole behind the striker or in an attacking midfield position. In 17 Serie A games, he has eight goals and three assists, making him La Viola's leading scorer.
Perhaps Jovetic is what Santi Cazorla could be on a consistent basis if the Spaniard was rested more. And Arsene Wenger could do so if he buys the Montenegrin.
He would also have that game-changing striking option off the bench that Arsenal have so sorely lacked this season.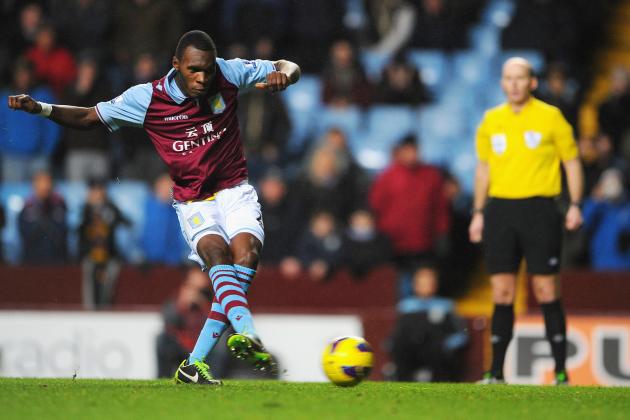 Michael Regan/Getty Images

Christian Benteke has at times been the sole force keeping Aston Villa from plummeting to last place in the Premier League. With double the amount of goals of anyone else on his team and more assists than any of his teammates, the 22-year-old has put the Villans on his back.
Why not harness that power at the Emirates?
After all, the only true striker Arsenal have is Olivier Giroud. Unless the in-form goal scorer is relegated to the bench, Arsene Wenger has no one to throw on late in games to add a different dimension.
Not only would Benteke come cheaply—as he is playing for a club battling relegation—but he would be motivated. He stated in November (via the Daily Mail) that he is not afraid of antagonizing his teammates by stating his love for Arsenal.
David Ramos/Getty Images

And now for the one that all Arsenal fans are hoping for.
According to The Times, the Gunners are looking to reel in David Villa with a bid of £8 million, which, if successful, would be an incredible bargain by even Arsene Wenger's standards.
Villa is as clinical as strikers get and would fit in perfectly with Arsenal's technical style of play. There would hardly be any griping about missed chances if the ball found its way to Villa's feet.
And his experience—having won every club and international trophy available to him—would be invaluable in the locker room.
The problem is that the deal won't happen. According to Arsene Wenger, Barcelona have made it clear that they don't want to sell. Couple that with the Frenchman's natural reluctance to buy, and you have two negative magnets repelling each other.
But that doesn't preclude us from hoping.