The Biggest Question Marks Surrounding the Minnesota Vikings' Offseason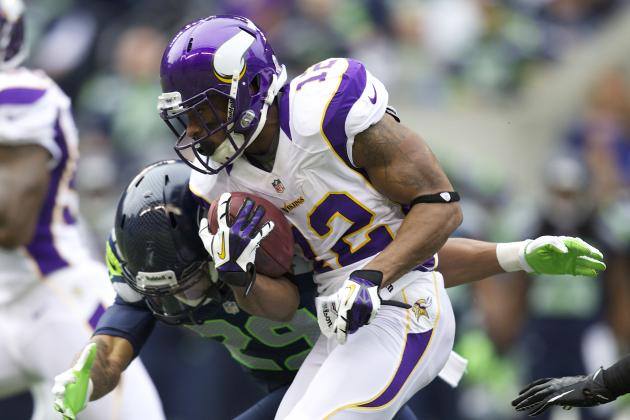 Stephen Brashear/Getty Images

As the Minnesota Vikings watch the San Francisco 49ers and Baltimore Ravens get ready to play in Super Bowl XLVII in New Orleans, they have to be asking themselves the same question the other 29 non-participants this Sunday are: How can we become a participant?
The most optimistic of Vikings fans can look at it this way: Minnesota finished with the same number of wins as the Ravens and only one less than the 49ers, who they beat handily during the season.
To the more rational of purple loyalists, the gap between the current Vikings squad and a Super Bowl appearance is more than just a tweak or two.
For the Vikings, 2012 was a year of great improvement, jumping from three wins in 2011 to 10 wins and a playoff appearance this past season. Minnesota is still clearly a work in progress though, and more personnel additions (along with the necessary subtractions) will be needed for the Vikings to become a legitimate Super Bowl contender next season.
In the following slides, we take a look at the biggest question marks surrounding the Minnesota Vikings this offseason.
Begin Slideshow

»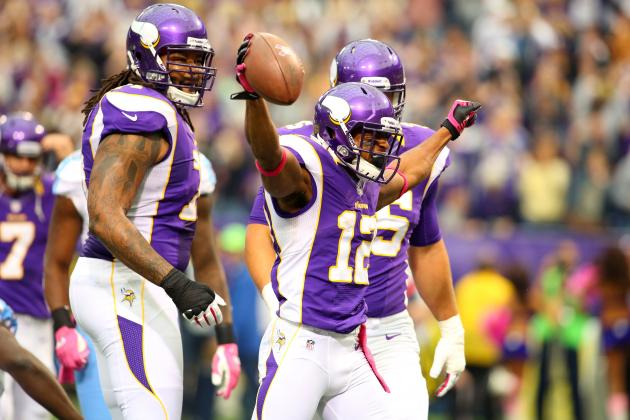 Adam Bettcher/Getty Images

For the Minnesota Vikings, a team with zero depth at wide receiver, the thought of trading Percy Harvin seems ludicrous. Harvin is one of the most talented and multi-dimensional players in the NFL, so the simple solution is to tie him up to a long-term deal and then add some more talent alongside him at receiver, right?
The Vikings have learned over the last four seasons that there are no easy answers when it comes to the mercurial Harvin.
He's both a game-breaker and a malcontent. He's as much a threat to score every time he touches the ball as he is a threat to disrupt team chemistry every time he opens his mouth. He's a passionate player who just wants the team to do whatever is necessary for victory; he's a dispassionate player who has no concept of the team ideal.
In short, Harvin is something of a paradox in Minnesota.
The Minnesota Vikings have to decide this offseason if they want to give Harvin a long-term, big-money deal or trade him away and dig an even deeper hole at their weakest position.
The pros to keeping Harvin are as obvious as they are numerous. There are very few talents like him playing in the NFL. He's only 24 years old and should be entering the most productive years of his career. Without Harvin, the Vikings are woefully thin (and inexperienced) at wide receiver and they aren't doing their young quarterback any favors by letting go of his top target.
The red flags to locking up a lot of money in Harvin are enough for the Vikings to certainly take pause. His behavior has been erratic, even volatile. He only knows how to play the game at top gear and, while that's commendable, it also puts the shelf life of a player already labeled "injury-prone" into question.
The bottom line for the Vikings brass will be to decide if they will be a better football team with or without Percy Harvin for the next five years or so. Does the production he promises outweigh the diva attitude and injury trouble Harvin tends to have?
It's an immediate concern because, if the Vikings are leaning towards life without Harvin, they'll have to go out and sign a top-end free agent receiver this year.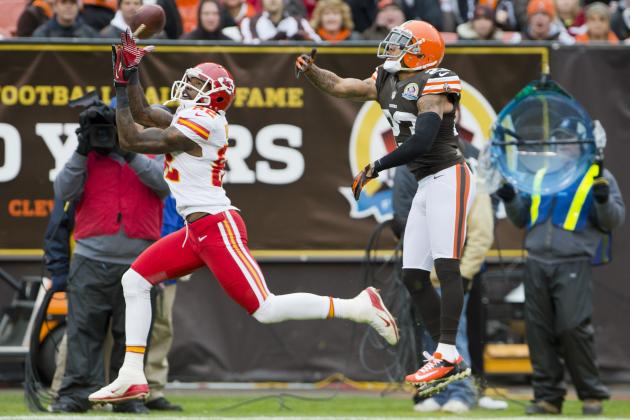 Jason Miller/Getty Images

The mantra for the Vikings has been pretty consistent under GM Rick Spielman: Minnesota will grow through the draft crop and develop through nurturing home-grown talent; not by spending a lot of money on free agents.
As a rule of thumb, that's worked pretty well in the NFL, but the fact of the matter is that the Vikings simply cannot enter the 2013 season without a marked improvement of their current talent level at wide receiver.
Drafting a couple of receivers will be great, but you just can't depend on rookie receivers to be immediately productive. Four wide receivers were taken in the first round last year and none of them were in the top 25 in the league in receiving yards. By the same token, last year's rookies, Greg Childs (injured in August) and Jarius Wright, rookies in 2012, failed to establish themselves as legitimate threats at receiver.
What the Vikings decide to do in free agency this offseason will hinge largely on what they ultimately decide to do with Percy Harvin. If he's not back with the team in 2013, Minnesota will have to throw a big deal at one of the available free agent wide receivers.
2013 will be the most critical year in the career of quarterback Christian Ponder. The last thing the Vikings want to do is head into the season without a big-time playmaker out wide for Ponder to throw to.
Beyond that, the odds of the Vikings going out and spending lavishly on any free agents is pretty slim. Sure, it would be nice to see Henry Melton, Anthony Spencer or Andy Levitre in purple next year, but it's just not going to happen.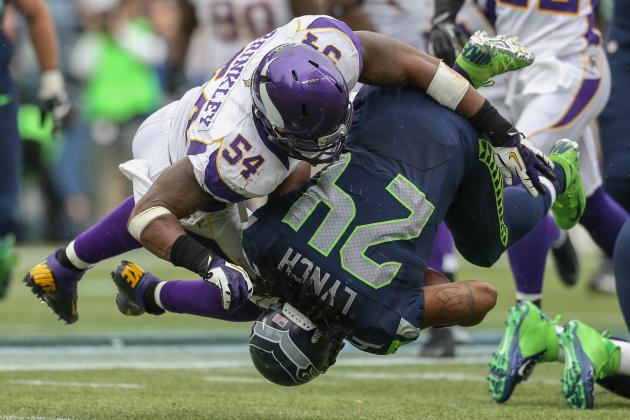 Otto Greule Jr/Getty Images

The NFL has always been a copycat league. Trends seem to come and go quicker than a Colin Kaepernick read option and, while the 30 general managers analyze the rosters of the two teams who have made it to this year's Super Bowl, a strength in one position in particular will stand out: linebackers.
The 49ers and Ravens are both absolutely stacked at linebacker. Both teams use a four-linebacker scheme and, quite frankly, Chad Greenway is the only Vikings linebacker who would ever see the field for either team.
The two other starters for Minnesota at linebacker (Jasper Brinkley and Erin Henderson) are both free agents and neither one of them had seasons that would warrant substantial raises or even guaranteed jobs.
The Vikings defense is soft in the middle. The Vikings management is about to watch a Super Bowl with two teams who are as tough as nails in the middle of their defense. No one will ever confuse the tandem of Brinkley and Henderson with that of Lewis and Suggs or Willis and Bowman.
The Vikings will certainly be looking to upgrade at linebacker heading into 2013. It won't be surprising if Minnesota uses a pick in the top three rounds on one (and perhaps another one later) in the draft.
There are jobs to be had.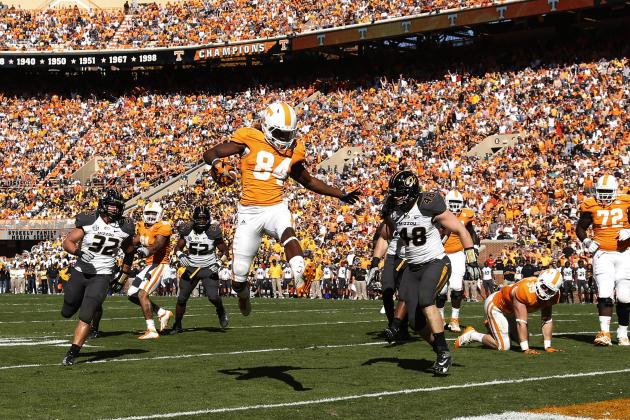 Joe Robbins/Getty Images

Vikings GM Rick Spielman has made it very clear that he intends on building his team through the draft and avoiding the pitfalls that arise from spending too much money in free agency.
Minnesota has put together two good drafts in a row and it's imperative that they have another productive one in 2013. The most intriguing part of this spring's draft for Vikings fans will be how the team attacks their positions of need.
The most glaring roster needs for Minnesota are at wide receiver, but the 2013 draft class is certainly not top heavy at wideout. There is a group of about five-seven receivers that grade out very similarly and the Vikings could get a receiver in the second round who's every bit as good as anyone they might take with the 23rd pick.
Things will obviously change in the run up to the draft and some players may separate themselves from the pack at the Combine. What the Vikings decide to do with Percy Harvin and in free agency is contingent on their draft strategy as well.
After receiver, the Vikings clearly need an interior defensive lineman, a possible starter at linebacker and depth on the offensive line and in the secondary.
Anything is in play for Minnesota with the 23rd pick. If a defensive tackle who they see as an instant starter is sitting there and there are still a handful of receivers that grade similarly, the Vikings brass won't hesitate to fill a hole at defensive tackle and wait until the second round to grab a receiver.
Then again, the Vikings might be so desperate to get Christian Ponder targets that it wouldn't be foolhardy for them to use their first two picks on receivers, even if it entails reaching.
Minnesota's roster is much improved from 2011, but there are still holes to fill. The 2013 draft has to be a home run for the Vikings to continue to improve.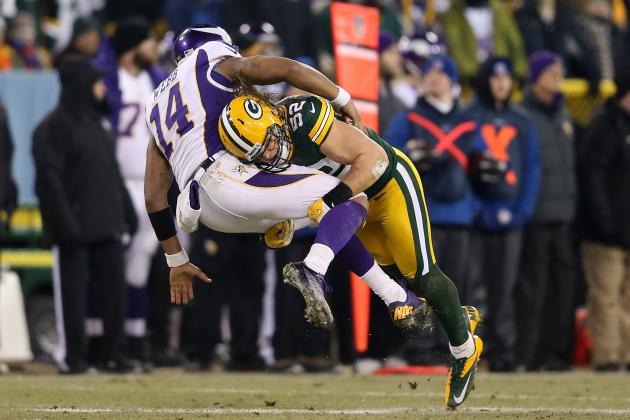 Andy Lyons/Getty Images

The Vikings playoff game with the Green Bay Packers was interesting for a total of one offensive series.
When it became clear that Minnesota had no wrinkles to add to an offense being led by Joe Webb, the outcome of the game was no longer in doubt. You can't win an NFL playoff game with a quarterback who can't throw at a Division-I level.
All other issues aside, quarterback remains the million dollar question when it comes to the near future of the Minnesota Vikings. Christian Ponder enters 2013 as the starter and, after 26 games at the helm, we are no closer to any answers as to Ponder's long-term viability as the main guy. That in itself may be the first clue that he isn't, but Ponder certainly bought himself the opportunity by leading Minnesota to four wins and a playoff spot to close out 2012.
Joe Webb is not a true NFL passer and cannot be the team's first option, should the starter go down. The Vikings have to decide if what Webb brings to the table is worth a roster spot or not. The answer to that question might lie in the progress of last year's third-stringer, McLeod Bethel-Thompson.
If the Vikings are confident enough that the strong-armed Bethel-Thompson can play in NFL games, then Webb might be worth keeping on as a change-of-pace guy. If Bethel-Thompson isn't ready to be the next man up, then they have to let go of Webb and find a decent backup.
Logic would seem to suggest that Ponder hasn't shown enough for the Vikings to be able to afford the luxury of a player like Webb. The Vikings are going full-steam ahead with Ponder as the starter right now. They have to be; it's their only option.
What they can't do is to be so bull-headed as to think that there is no way that Ponder won't fail. They have to have two other quarterbacks on hand that can complete passes in an NFL game.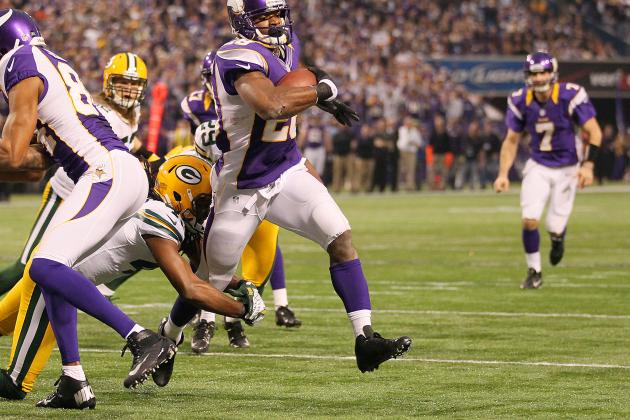 Andy King/Getty Images

There's no doubt that the NFL is currently a quarterback's league. Passing numbers are as high as they've ever been and most of the best teams in the league rely on their quarterback more than any other player on their roster.
The Minnesota Vikings were not one of those teams.
In fact, Vikings quarterback Christian Ponder would not have finished in the top five of any Vikings MVP vote.
Adrian Peterson was the single most dominating player in the league in 2012 and his historic second half of the season vaulted the team to a 10-6 record and a spot in the playoffs. Peterson ran for 2,097 yards for an offense that was completely anemic through the air.
Every defense the Vikings played knew that Minnesota couldn't hurt them with the pass, so they all game planned to stop Peterson, but generally failed to do so.
The Vikings would have you believe that the plan all along was to be a run-first, pass-second team, but that was more due to the revelation of Peterson's health early in the season. Peterson entered 2012 as a giant question mark coming off of complete reconstructive surgery. Credit the Vikings coaches for adapting along the way and realizing that Peterson was the only horse they had to ride on offense after Percy Harvin was injured.
Can Peterson do it again in 2013? Absolutely. Will the Vikings be a legitimate contender if they have to rely on Peterson as much as they did in 2012? Absolutely not.
Peterson can (and should) be the focal point of the offense. He just can't be the whole unit.