The NBA trade rumors have been running rampant, but now that Rajon Rondo is out of the picture for the Boston Celtics (h/t ESPN), a slew of rumors have begun to surround the Celtics' organization.
And then there's that Rudy Gay guy too.
Here's the latest on some of the biggest NBA rumors around the league.
Paul Pierce Not a Celtic?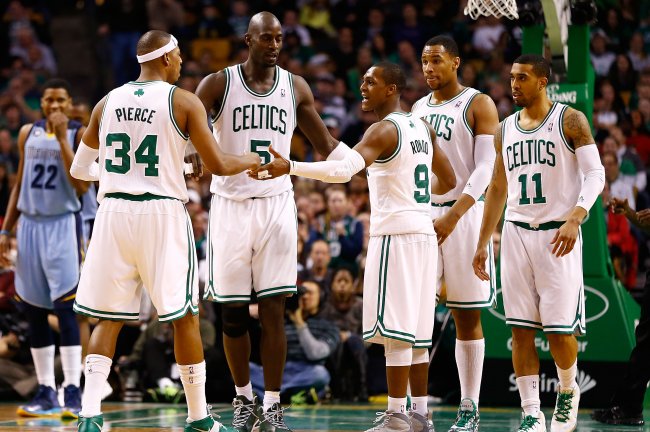 Jared Wickerham/Getty Images
The thought of Paul Pierce not in green and white next season sounds absurd, but CBS Sports' Ken Berger doesn't think so.
The season-ending injury to PG Rajon Rondo has a lot of NBA analysts wondering if it's time for the Celtics to blow up the roster and start fresh.
Here's what Berger had to say regarding a possible deal for the 10-time all-star:
Much of the speculation, for good reason, surrounds Pierce, whose scoring panache could push a contender over the top without compromising the plan for the future. Pierce's contract, with only $4 million guaranteed next season, is as tradeable as it gets in the NBA.

One team that rival execs expect to be at the forefront of the Pierce pursuit is Memphis, which delayed but did not solve its long-term payroll concerns by getting under the luxury-tax line with last week's trade with Cleveland.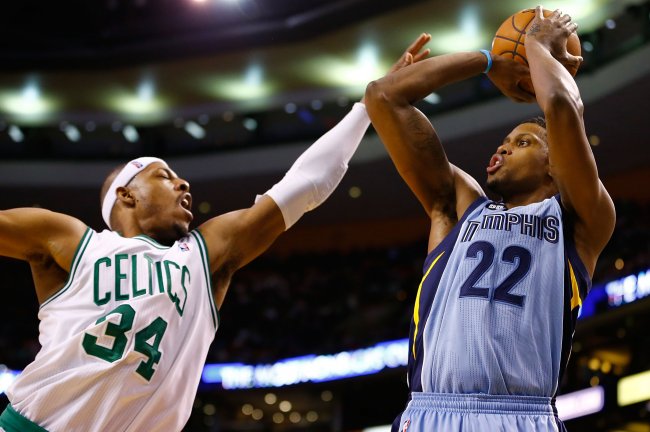 Jared Wickerham/Getty Images
If you were Boston, would you trade the 35-year-old Pierce for a 26-year-old Rudy Gay?
I sure would.
Pierce still has plenty left in the tank but the fact is that Gay is the better option to begin rebuilding the Celtics, if that's what the organization is looking to do.
Pierce has consistently said he wants to remain a Celtic (via NESN), but as we all know, this is a business.
Still, I don't see Pierce going anywhere.
So What Does This Mean for J.J. Redick?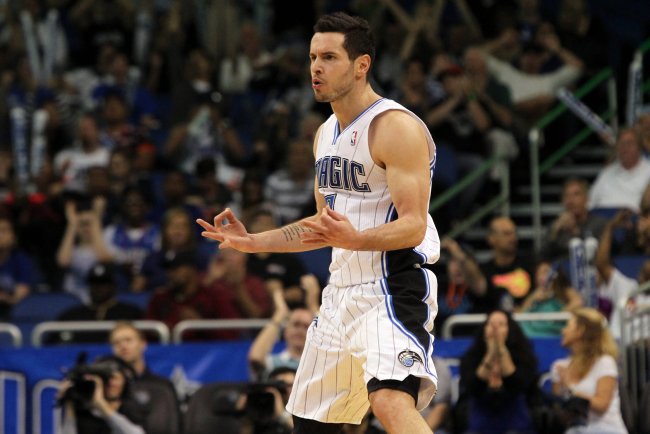 Kim Klement-USA TODAY Sports
It was just a few days ago that we were discussing Redick being moved to the Celtics, as Boston was seeking a three-point specialist in the absence of Ray Allen.
Regarding the latest rumors swirling Redick, well, the 28-year-old shooting guard says there really isn't much going on, telling Real GM:
My agent (Arn Tellem) has kept me in the loop and Rob has kept me in the loop. Nothing is imminent, nothing is in the foreseeable future. I expect that there will be more discussion, more serious discussion I should say, around the deadline.
If the C's could somehow keep Pierce and KG and still acquire Redick, it would certainly be a step in the right direction for Boston.
But with so much going on with the Celtics organization in the wake of Rondo's injury, you can bank on a lot of trade rumors surrounding Boston in the next few weeks.
The Latest on Rudy Gay and the Toronto Raptors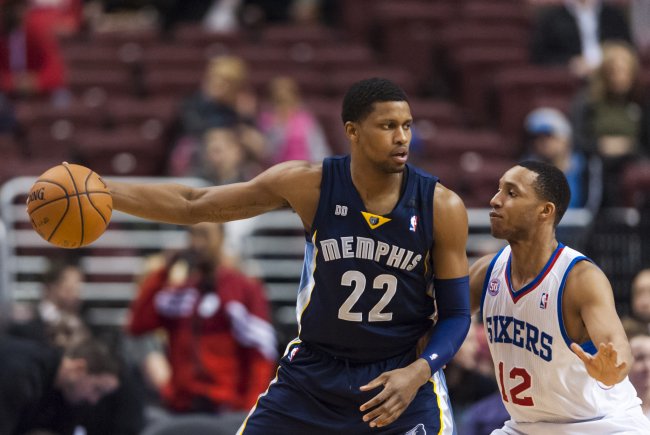 USA TODAY Sports
The Toronto Raptors are still going hard for Gay, according to ESPN's Marc Stein, as the Raptors are willing to offer Jose Calderon and Ed Davis in the deal.
But Adrian Wojnarowski of Yahoo! Sports reports that this thing isn't close to being done, as the two teams are looking to get a third involved:
In engagement of 3rd teams for possible Rudy Gay-to-Toronto deal, Raptors struggling to find landing spot for Jose Calderon, sources tell Y!

— Adrian Wojnarowski (@WojYahooNBA) January 29, 2013
It's tough to weigh in on this trade right now, since we don't know all the pieces, but if I'm Rudy Gay, I'm hoping to remain in Memphis rather than go to Toronto.
The Grizzlies are the more talented team with Zach Randolph, Marc Gasol and Mike Conley and have a better chance to make the playoffs than the Raptors do.
Could Greg Oden See NBA Action?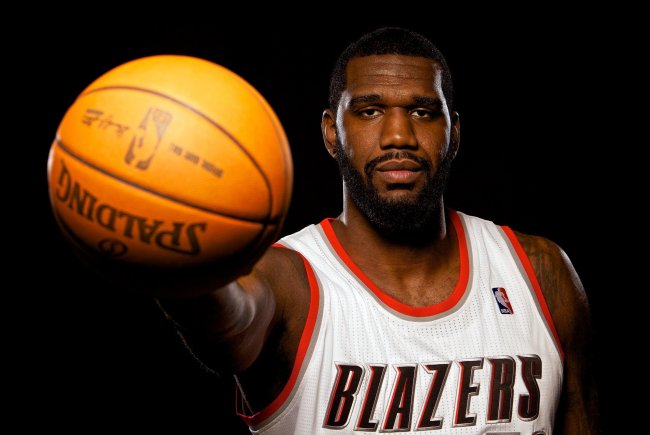 Craig Mitchelldyer-USA TODAY Sports
According to CBS Sports' Jeff Goodman, the Miami Heat and Cleveland Cavaliers are interesting in acquiring the services of former No. 1-pick Greg Oden.
Injuries have riddled Oden's career in the NBA, as the seven-footer played a mere 82 games in his NBA career and hasn't appeared in an NBA game since Dec. 5, 2009.
Goodman reports the Celtics are also involved, but that Oden is likely to choose either the Cavs or Heat, who would reportedly offer the big man roughly $4 million.
Teams will be taking a risk on the injury-prone center, but as long as they're not doling out too much cash, it could be worth a shot for a playoff team like Miami.
Follow me on Twitter: Follow @Pete_Schauer