Cowboys Mock Draft: Instant Contributors Dallas Can Find in Every Round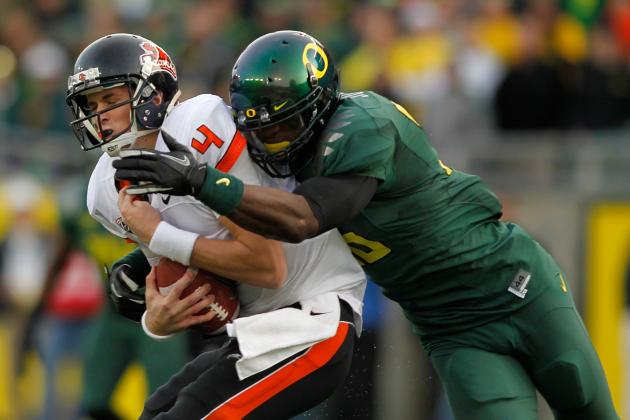 Jonathan Ferrey/Getty Images

The Senior Bowl has concluded, and that means the NFL draft is another inch closer to taking place at Radio City Music Hall. With so much changing coaching-wise with the team, there are many factors to consider on who to draft in each round.
The Cowboys' scout team will be looking over its notes all the way up until the draft in April, and here are six names who could instantly help the team in 2013.
Begin Slideshow

»
Fellow Dallas Cowboys featured columnist Peter Matarazzo did a recent mock draft with Dion Jordan as his first-round pick for the 'Boys, and he swayed me off Chance Warmack.
Warmack would be a fantastic pick for Dallas, but it's becoming more and more wishful thinking that he'll be available at No. 18. Jordan should be available considering his labrum injury likely shying teams away early.
The Ducks' defensive end can play multiple positions on the defensive line and would be a fine fit in Monte Kiffin's 4-3 defense. Jordan knows how to get pressure on the quarterback coming from the edge—something the Cowboys have had trouble with in recent years.
Kiffin is going to need players like Jordan to make the Tampa 2 defense work and make sure the Cowboys can improve upon causing pressure up front next year.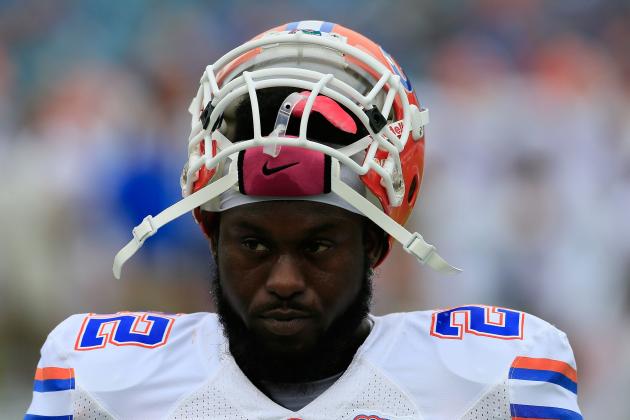 Sam Greenwood/Getty Images

Matt Elam is easily one of the most talented safeties in this year's draft and would be a perfect fit for the Dallas Cowboys.
Dallas was connected with Alabama safety Mark Barron heading into last year's draft, and it has the same personnel it did this time last year. Elam would be an instant upgrade over Gerald Sensabaugh and Barry Church.
Sensabaugh can deliver a big hit, and Church is a guy who the team seems to like, but both fall into the "just a guy" category. Neither are overly talented, and that's something Elam certainly is.
He was a defensive leader for the Gators during his college career and has shown the ability to be dominant in coverage during his time in Florida. There's little reason to believe he couldn't do the same on the NFL level when looking at his skill set.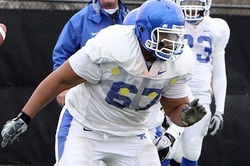 Photo courtesy of nationofblue.com
Kentucky's Larry Warford stands 6'3" and 333 pounds, giving the Cowboys an upgrade in size on their woeful offensive line.
The guard play in 2012 was lackluster at best between Mackenzy Bernadeau and Nate Livings, who were acquired via free agency before the season. Perhaps these two just need another year in the Dallas offense to improve their play.
Regardless, Warford could come into Cowboys camp and give both Bernadeau and Livings a run for their money at the starting guard positions. The Kentucky Wildcat has size and a decent quickness that every NFL team wants out of the guard position. He'd be a smart pick in the middle of the third round if Dallas can land him.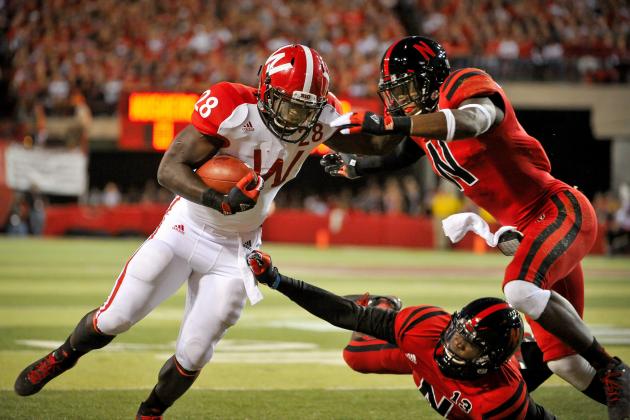 Eric Francis/Getty Images

Montee Ball doesn't have the skill to become the NFL's next Adrian Peterson, but he has the potential to become the next Michael Bush.
Ball isn't as jacked as the current Chicago Bear, but with Felix Jones' contract up, it's time to draft DeMarco Murray's new backup. Ball has the ability to fight for the short yards and the strength to break through most tackles.
Murray doesn't need to be rested much during the games he starts, but he has proven to be an injury risk. Ball could succeed as a starter for a short time if Murray got injured, and he can easily rest Murray during games in an effective manner.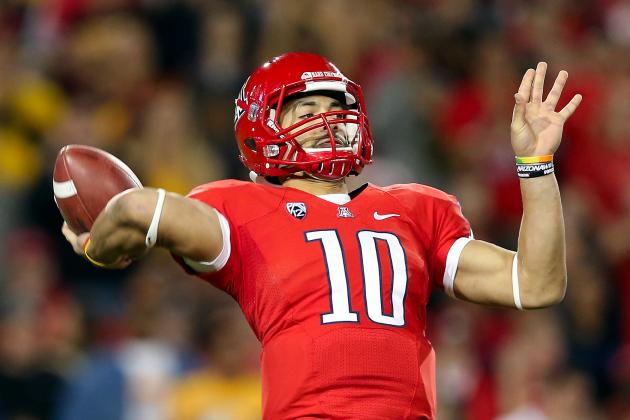 Christian Petersen/Getty Images

Matt Scott played only 15 snaps in the East-West Shrine Game on Jan. 19, but one snap translated into a touchdown pass.
The little Scott played, he made the most of, which helped him sneak into this mock draft. It's true: Scott won't come into Dallas and replace Tony Romo.
The way he instantly helps the 'Boys, however, is by developing as soon as training camp starts and getting ready for possibly taking over for Romo someday.
2013 is not the best year for drafting a quarterback, but considering the fifth round is the Cowboys' second-to-last pick, it's worth taking a flier on Scott.
He has a strong arm and was very much a part of making the Wildcats' offense one of the best in the land in 2012. Scott would be as good a pick as any at this point in the NFL draft.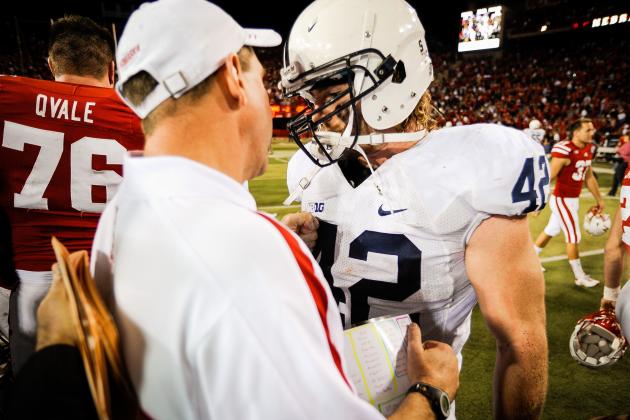 Eric Francis/Getty Images

If you're looking for a lottery pick in the Cowboys' last round of the draft, a linebacker from Penn State has proven to be a historically good pick.
Sean Lee came from "Linebacker U" along with one-time rival LaVar Arrington, to name a few. While Michael Mauti might not be on the same level as those aforementioned names, he was a first-team All-Big Ten selection this season.
Mauti's 6'2", 235-pound frame is just fine and helped him win the first ever Butkus-Fitzgerald Linebacker of the Year award this season. He could turn out to be a nice Jay Ratliff-esque steal for the Cowboys late in the draft.