Eddie Vanderdoes This Year's Shaq Thompson?
Use your ← → (arrow) keys to browse more stories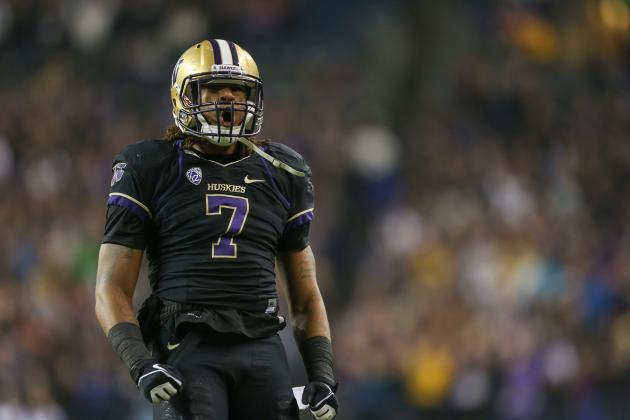 Otto Greule Jr/Getty Images

Last year, Washington capped off the 2012 recruiting class with a bang: Shaq Thompson, the five-star safety that was ranked 4th in the country overall, 1st in the state of California, and 1st at his position, signed with Washington after having committed to Cal twice before. The move came shortly after Tosh Lupoi, the Cal defensive line coach and super-recruiter extraordinaire, joined Steve Sarkisian's staff. Not only did the sequence of events land the Huskies a huge recruit that went on to put together a fantastic freshman year, it was also exhilarating and daring. It angered Cal fans to no end while filling the heads of Husky fans with images of Tosh flying up and down the California coast convincing recruits to switch their commitment to Washington.