Who Is This Marshall Henderson Guy?
Use your ← → (arrow) keys to browse more stories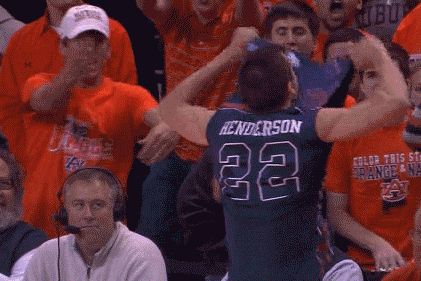 Marshall Henderson being fucking awesome, that's what. On Saturday, Henderson struggled throughout Ole Miss's game against Auburn, making just four of his 13 three-point attempts. Henderson still managed to come up big on an off-night, though, hitting a pair of game-winning free throws in overtime. Whereupon he rushed over to the Auburn student section, violently popped his jersey right in the front of an angry mob of bros, and gave birth to one of the best sports GIFs of the year.