Pittsburgh Steelers: Biggest Question Marks Heading into the 2013 Offseason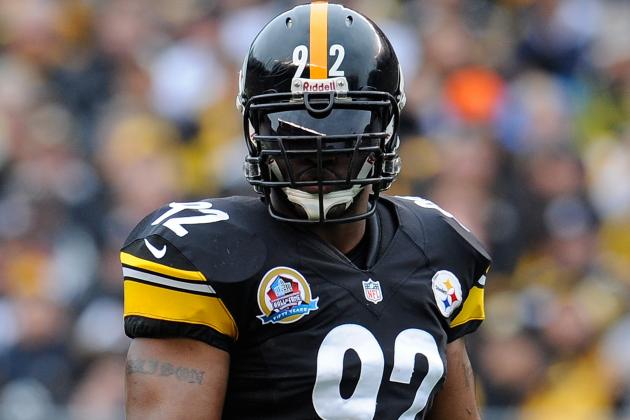 Joe Sargent/Getty Images

The Pittsburgh Steelers are entering another offseason of uncertainty with key players as unrestricted free agents and more veterans certain to be cut loose.
The team has a lot of big decisions to make on multiple players at multiple positions, and those decisions will make their draft strategy a little more clear as we get closer to April.
The 2013 offseason is just beginning, and here are 10 of the biggest question marks that the team needs to address.
Begin Slideshow

»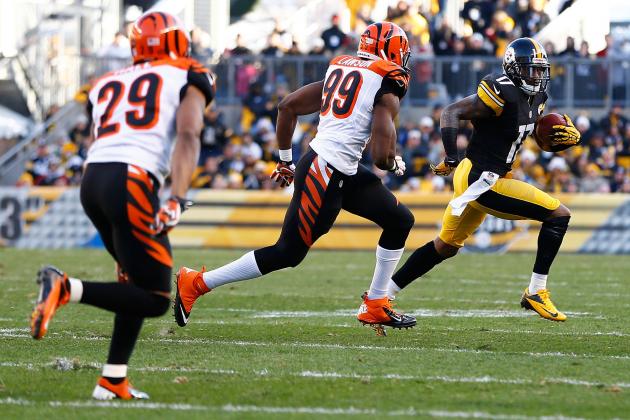 Jared Wickerham/Getty Images

Mike Wallace has been a hot topic since last offseason, when the embattled wide receiver held out of training camp because he wanted a big contract.
Then, Wallace went on to have a pretty disappointing 2012 campaign, and finished the year with under 1,000 yards and was only third on the team in receptions.
I am in the minority in hoping that the Steelers are able to find some kind of deal to bring Wallace back, but nothing huge. Still, most believe that the receiver is as good as gone.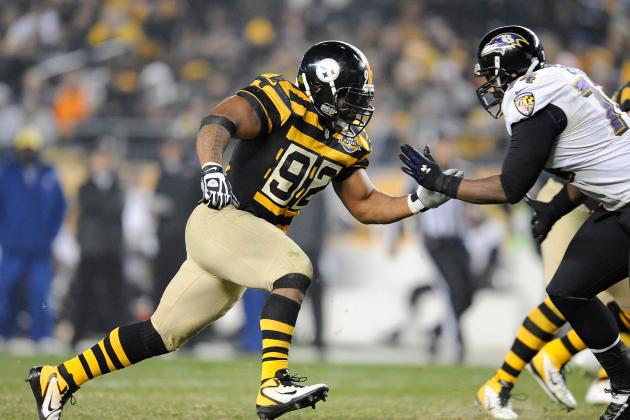 Joe Sargent/Getty Images

James Harrison is second on the all-time Steelers' sack list, but he may not get a chance to pass Jason Gildon in 2013.
When healthy, Harrison has been a beast at rushing the passer and creating turnovers. However, he has had a hard time with injuries the past couple seasons.
With Harrison being over 30 and having a huge cap hit in 2013, there is a really good chance that the Steelers will cut him this offseason.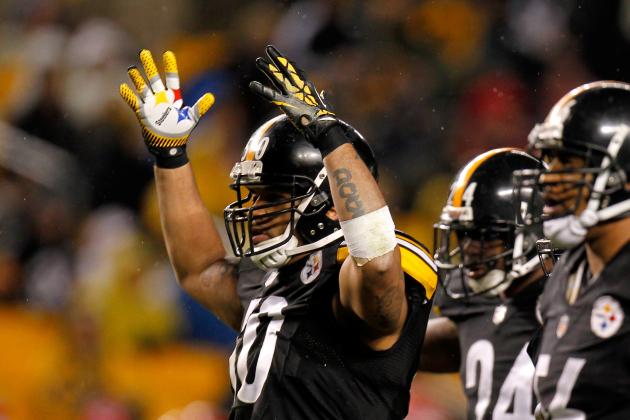 Gregory Shamus/Getty Images

Lawrence Timmons had a great season for the Steelers on the inside. And, although he isn't the best in coverage, Larry Foote was solid as well.
Now, Larry Foote is an unrestricted free agent, Sean Spence is coming of a major knee injury and Stevenson Sylvester has never been given a shot to actually play ILB.
There is a good possibility that the Steelers will take an ILB high in the upcoming draft. But, even if they do, they need to figure out who is going to be starting alongside Timmons.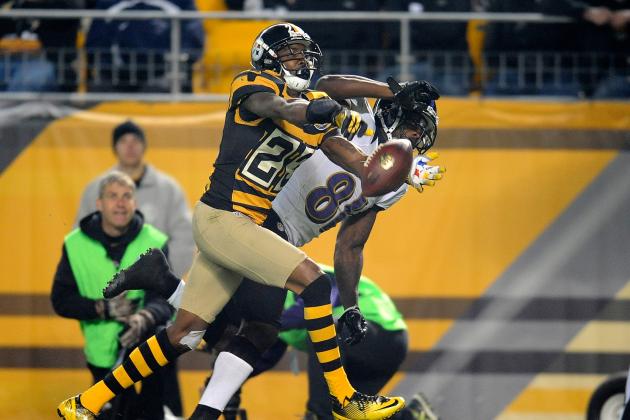 Joe Sargent/Getty Images

Keenan Lewis may not have had an interception in 2012 but he finally developed into the top corner that the Steelers had hoped he would become.
The only problem is that Lewis is now an unrestricted free agent and the Steelers—like they seemingly are every year—are tight against the salary cap.
I do believe that the team will be able to get Lewis signed, but if they do not, Cortez Allen would then step in as the starter opposite Ike Taylor.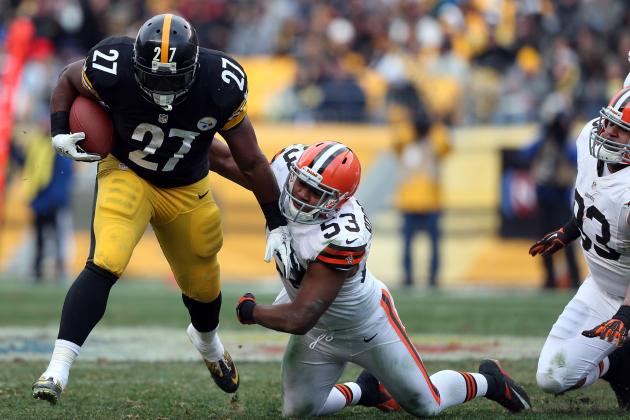 Karl Walter/Getty Images

The Steelers running game was just terrible most of the time in 2012 due to a combination of the offensive line not opening up enough holes and the running backs not doing their job.
The team actually doesn't have a running back under contract right now, with Rashard Mendenhall as an unrestricted free agent, Jonathan Dwyer and Isaac Redman as restricted free agents and Baron Batch as an exclusive rights free agent.
There has been a ton of speculation regarding the Steelers possibly taking a running back as early as the second round in the draft or going after a veteran like Steven Jackson.
Either way, the Steelers need to figure out what direction they are going to go in and if they are comfortable heading into 2013 with Dwyer as the starter.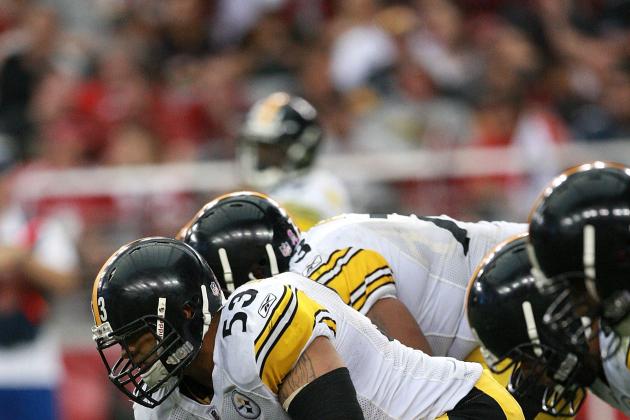 Karl Walter/Getty Images

The offensive line could be going through massive changes this offseason.
Max Starks and Ramon Foster are free agents and may not be back. Willie Colon could also be cut, leaving a projected line of Marcus Gilbert, Kelvin Beachum, Maurkice Pouncey, David DeCastro, and Mike Adams.
I am one of the believers that the Steelers should take a guard like Chance Warmack in the first round if he is available, but regardless, they need to solidify this line to keep Ben Roethlisberger upright.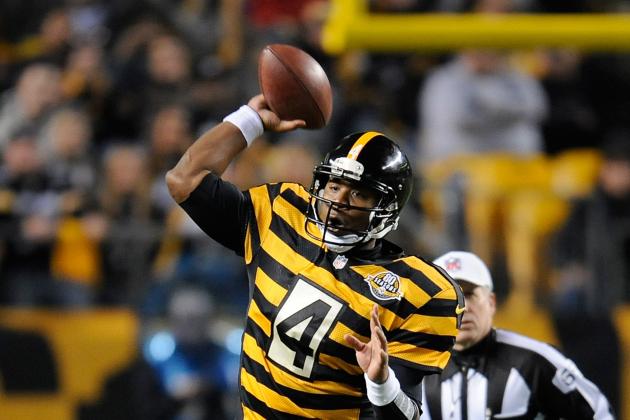 Joe Sargent/Getty Images

The Steelers backup quarterback situation was highlighted in 2012 because Ben Roethlisberger missed three games due to injury and Byron Leftwich and Charlie Batch didn't exactly inspire hope when he was out.
It is true that any team would struggle without their starting quarterback, however, at times, Leftwich and Batch looked like they couldn't even throw the ball 10 yards.
The Steelers don't need to find their quarterback of the future but they do need to find someone who can come in for a game or two and hold down the fort if Big Ben is injured.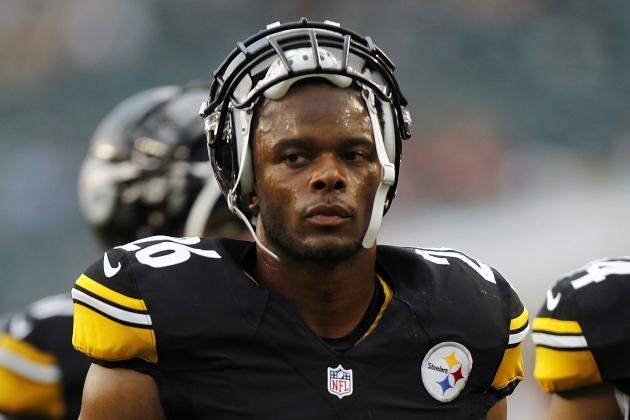 Jeff Zelevansky/Getty Images

If the Steelers could have stayed healthy, they would have been one of the better teams in the NFL in 2012. However, no team stays healthy through an entire season, and the Steelers were a prime example of that.
Although the Steelers missed the playoffs in 2012, they showed a lot of good depth considering all the injuries that they suffered to major positions.
This offseason, however, the Steelers are going to lose a bunch of their free agents and they need to replenish that depth through either the draft of free agency.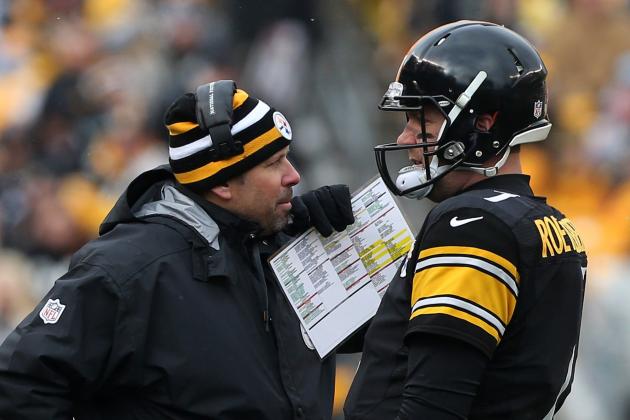 Karl Walter/Getty Images

One of the Steelers biggest storylines going into 2012 centered around how Ben Roethlisberger and Todd Haley were going to work together.
Although there was a ton of speculation that Haley could leave this offseason and become a head coach somewhere else, all the vacancies are now filled and Haley will be the Steelers offensive coordinator next season.
Regardless of whether or not Haley is Roethlisberger's favorite person, both of them need to grow up and get the offense going in 2013.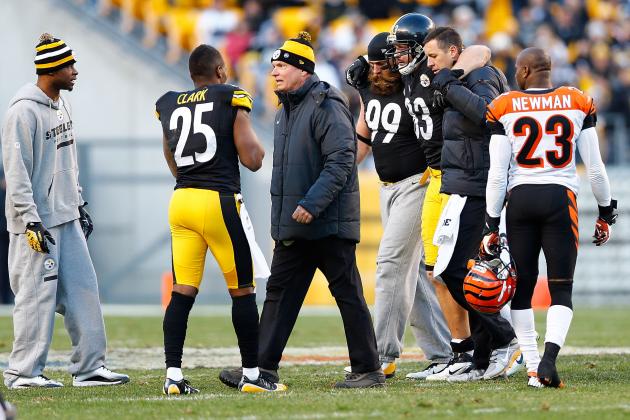 Jared Wickerham/Getty Images

Normally, this question would be who would be the backup to Heath Miller. But, unfortunately, Miller blew out his knee in the loss to the Cincinnati Bengals in Week 16.
If Miller is healthy enough to begin the season on time, he will be the unquestioned starter, but if he isn't ready, then that would leave David Paulson as the No. 1 tight end.
With Miller's injury, there has been some thought that the Steelers could possibly take a tight end in the first round—Notre Dame's Tyler Eifert for instance.
However, I don't really think that the team will go that route, but I do believe that they may sign a veteran tight end to at least compete with Paulson.