Did Jeff Skinner Slew-Foot Patrice Bergeron to Spark Fight?
Use your ← → (arrow) keys to browse more stories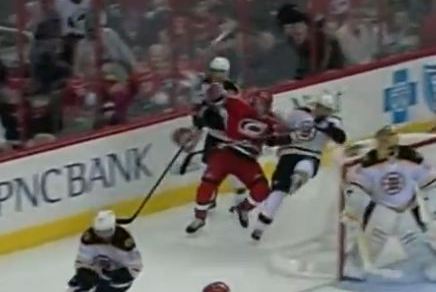 The end of the Carolina Hurricanes' 5-3 loss to the Boston Bruins on Monday was eventful for two reasons. First, because Tyler Seguin scored the first empty net goal in his hockey career.