Ranking the 15 Best Transfers of January so Far in the BPL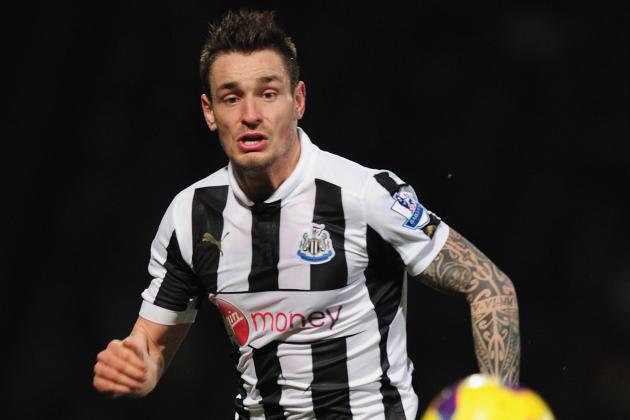 Jamie McDonald/Getty Images

Despite not having quite the same "wow factor" as its summer cousin, the January transfer window still makes for very intriguing watching and reading as we approach the half-way point of the season.
Huge deals have gone down in winter over the years, including Wayne Rooney's move to Old Trafford, as well as the now infamous Fernando Torres £50 million switch from Liverpool to Chelsea.
Already this January we have been treated to a plethora of transfers—some good, some bad—which will have a drastic impact on the second half of the Premier League season.
As well as out-and-out moves from one club to another, several loan deals have also been struck across the division, with younger talents getting the chance to play some first team football away from their mother club.
This list will rank the 15 most notable moves of the window, from the worst to the best.
So lets get started!
Begin Slideshow

»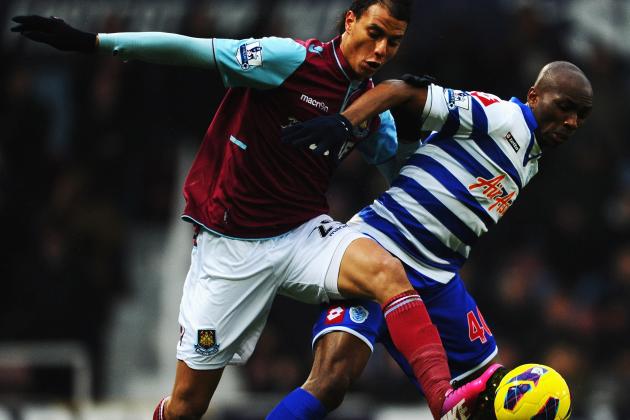 Mike Hewitt/Getty Images

Despite the fact that West Ham have not had to pay a single penny to acquire the services of Morocco and Arsenal striker Marouane Chamakh, this loan deal is not really in their best interest.
The Hammers are struggling to find enough first-choice strikers after picking up several injuries to their front men, including "star striker" Andy Carroll.
Chamakh is not a completely untalented player, but he hasn't exactly shown during his tenure with Arsenal that he is capable of achieving much success in a centre-forward role in the Premier League.
If Sam Allardyce was looking for an out-and-out goal scorer to come in and get the team off of the bad run of form they are currently experiencing, then perhaps he should have looked elsewhere.
The loan deal does make perfect sense in terms of tactical position and the necessity to find a player of this ilk, but the footballer they have brought in is the wrong candidate for the job.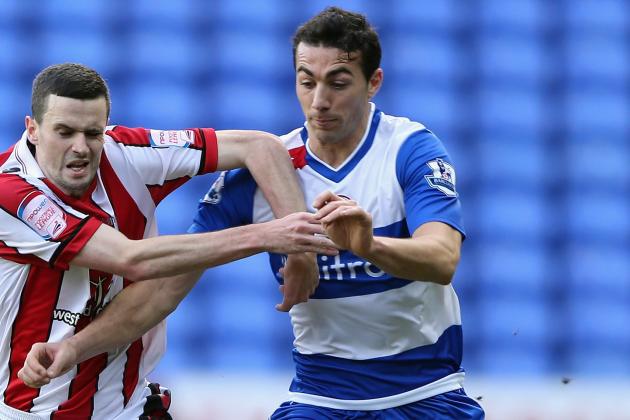 Ian Walton/Getty Images

Stephen Kelly is a man with a lot of Premier League experience, despite being aged just 29.
But is he going to be someone who can drag Reading out of the relegation battle and ensure top-flight safety?
Kelly struggled to make it into a Fulham first XI that, since the departure of Clint Dempsey and Moussa Dembele has once again slowly started to slip back into the relegation battle after a half-decade of challenging for Europa League places.
In fact, Stephen made just two appearances in the league for Fulham this season before his move to the Royals.
I cannot see how this transfer is going to make any real sort of difference to Reading's push for safety, and it looks on the surface to be a waste of cash.
Still, it's not unknown for players to find their old form again after a move to a new club. Could that be the case here with Kelly?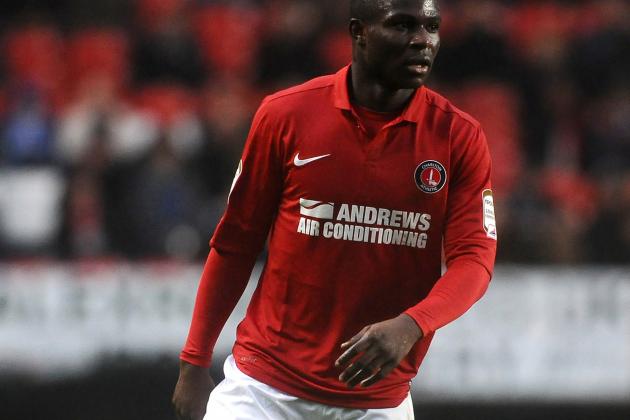 Charlie Crowhurst/Getty Images

Fulham took huge blows to the centre of their first XI during the summer, when Tottenham Hotspur poached their two star players, Moussa Dembele and Clint Dempsey.
Since then the void hasn't really been filled at Craven Cottage, and rather unsurprisingly the Cottagers now find themselves in a genuine fight to stay afloat in the Premier League.
This loan deal for Emmanuel Frimpong is not a bad piece of business on Martin Jol's part, but it does leave one wondering whether taking on an 21-year-old Arsenal second-teamer will be enough help them win that battle to stay alive?
Frimpong's talents with a football—and in front of a keyboard (as many have discovered over the past year on twitter)—are now really starting to develop at this fledgling stage of his career.
This move away from the Gunners is the perfect opportunity for the young man to play some regular first-team football and really get to grips with the Premier League in earnest for the first time.
Manchester United have shown throughout history that loan deals like this are great for a young player to rise up through the ranks. Frimpong should grab this chance with both hands.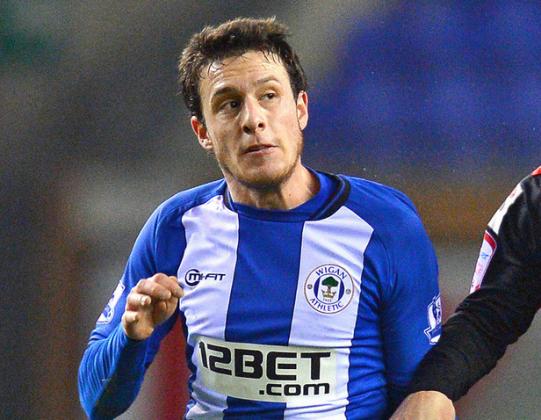 Angelo Henriquez is being touted as one of the next best strikers of world football, and at a club like Manchester United there is no place better for that potential to be harnessed into genuine ability.
This loan move is a smart one and makes sense for both clubs, but the issue with loans like this are the long-term effects they have on the smaller side.
If Henriquez does start exhibiting the form expected of him and scores goals left, right and centre for the Lactics, then when the end of the season comes Roberto Martinez will be waving goodbye to his star player as he returns to United.
This is usually the way with these monopolising loan deals, but unfortunately that's football.
However, Wigan will no doubt have few complaints if Angelo is able to show the kind of form United teammate Tom Cleverley did during his time at the DW Stadium.
Henriquez scored his first goal for the club just minutes after coming on in a 3-2 defeat at home to Sunderland.
The future is extremely bright for this young man.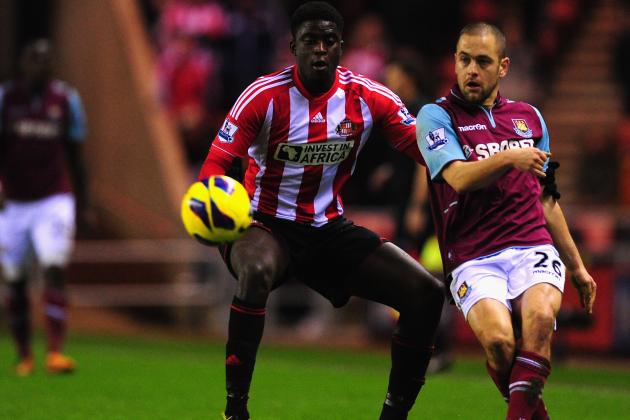 Stu Forster/Getty Images

The signing of Alfred N'Diaye is a relatively standard one from Martin O'Neill. A lower-middle tier Premier League side snapping up a relatively obscure player from one of the "lesser" European leagues and seeing if they have what it takes to make it.
N'Diaye certainly has the ability to do that, but like seemingly all French-African footballers has a tendency to become erratic, as well as showing inconsistency within his game.
Still, that aside £3 million for a player of his abilities is certainly not a price tag to be scoffed at.
Sunderland have picked up in recent months, after a terrible start to the campaign, which for a time saw them languishing in the relegation places.
An impressive victory over Manchester City, amongst others, has seen them rise back up to 11th, nine points clear of the drop zone.
N'Diaye's acquisition is an attempt to bolster that position in the league, as well as to build on it in the coming seasons.
This transfer is nothing special, but at the same time it makes sense and could be good for both N'Diaye and the club.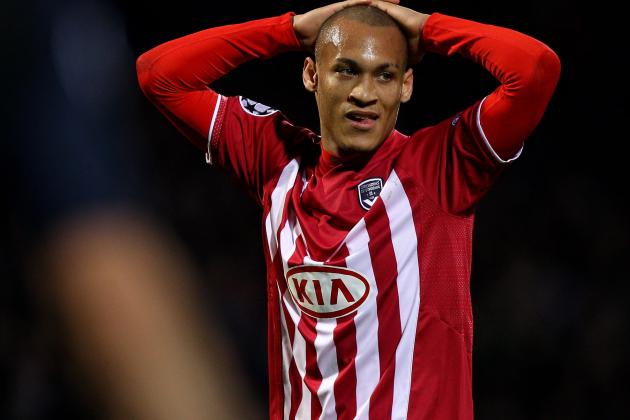 Michael Steele/Getty Images

And so we begin our journey into the transfer saga that has captivated the nation!
This January there has been an unusually high amount of French footballers making the mammoth journey from France to the very northern peaks of England, looking to start a new chapter with the Magpies.
Newcastle United have been dire so far this campaign despite barely changing the side that finished just a couple of points off of Arsenal in third—and comfortably ahead of Champions League winners Chelsea in sixth—at the end of last year's Premier League season.
What prompted the sudden demise is hard to say, but after the spree of signings they have made during this period things seem to be on the up.
Yesterday a relatively comfortable performance against the albeit struggling Aston Villa was a welcome return to form for the Toon Army.
Yoan Gouffran started and played relatively well in the match, and for just under £3 million, could be an absolute bargain for Alan Pardew's men.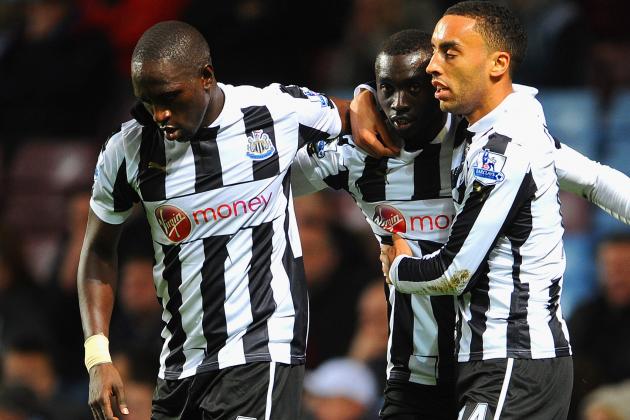 Michael Regan/Getty Images

There isn't much more to say about Moussa Sissoko than was previously said about his France and Newcastle teammate Gouffran.
Once again this is a wise buy on the part of Newcastle, who are taking a leaf out of Arsene Wenger's book in building a squad of predominantly French-speaking players.
Whereas Gouffran has come in to replace the exiting Dembe Ba, Sissoko has been brought into the side in much more of a role to make his own.
Playing as a box-to-box midfielder, who isn't afraid to have a pop at goal, Moussa has the potential to swing games for his side if he is in the right form.
In fact a player most obvious to a make a comparison to would be the Spurs star of the same name, Moussa Dembele.
Dembele can boss a game on his day, and if Sissoko shows any of the same kind of form that the man from Belgium has over the past few years, Newcastle will have nothing to worry about this year.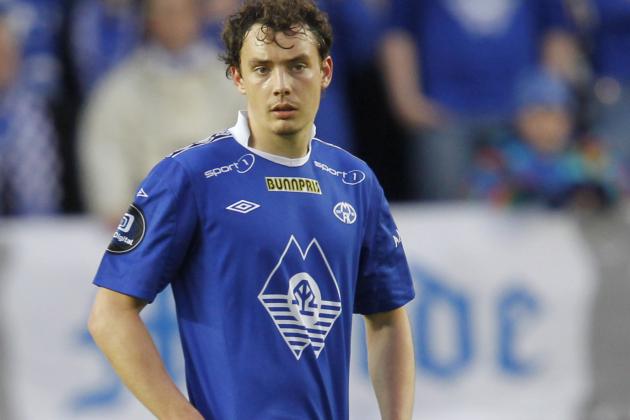 EuroFootball/Getty Images

This is a player, and a transfer, that most people probably haven't taken much note of.
In truth it's understandable, with neither club involved in this particular deal really being a headline grabber.
However, Southampton's problems in defence may just have been resolved, with the 24-year-old Norwegian's arrival at St. Mary's.
During his time at with Norwegian Champions Molde, Forren exhibited such ability that his name has been linked to clubs as notable as AC Milan, Arsenal and Lazio.
For that reason alone, this is yet another fantastic coup for the Saints, who also were the shock winners of a battle to sign Uruguayan superstar Gaston Ramirez.
For the relatively small fee of just over £4 million, Southampton have found themselves another gem.
Now they just need to try and find a way to calm the fans down after the ludicrous sacking of Nigel Adkins.
Dean Mouhtaropoulos/Getty Images

If it weren't for the Dutchman's hefty price tag, this transfer would have featured considerably higher up on the list.
However, any way you slice it £8.6 million is a lot of money to be splashing on a player who has never so much as kicked a football in the Premier League.
That being said, the 23-year-old Fer is being touted as one of the next big things in Dutch football, and this could be yet another one of those fantastic transfers from the legendary Everton boss David Moyes.
Moyes is almost as renowned as Fergie for building a terrific squad from relatively obscure talent.
In fact, if anything what Moyes has done with a much smaller budget is even more impressive—focusing not on bringing in fantastic youth talent, but instead trying to find the diamonds in the rough who haven't been acknowledged for the players they are on the big stage yet.
This season alone that has been evident with Kevin Mirallas proving to be a fantastic signing for the Toffees.
Past successes include Marouane Fellaini, Nikica Jelavic and Steven Pienaar—all players who most honest fans would have admitted they had no clue about before joining up with the Merseyside Blues.
Will Fer be another name to add to that list? I wouldn't bet against it!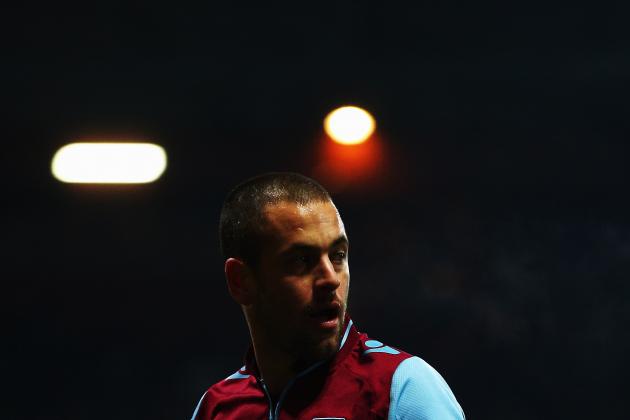 Clive Rose/Getty Images

Joe Cole may not be the player he once was, but the fact that the Hammers managed to sign him completely free of charge from Liverpool means that he earns a relatively high spot on the list.
Cole has certainly taken a dip in form over the past few years, but its unquestionable that the not-so-young man still has a lot of talent left in him.
During the 2006 World Cup I remember watching and thinking that Joe Cole was one of England's most deadly assets.
That was six-and-a-half years ago, but that talent doesn't just stop existing.
This could be another one of those previously mentioned cases where a return to an old club garners great success for a prodigal son.
Cole has already been highly impressive in the two games that he has played since returning to Upton Park—scoring a crucial equaliser in a match against struggling QPR.
If that continues, we might start to see the old Joe emerging once again.
Let's all just hope he doesn't get injured, so we don't have to listen to any more of his terrible punditry on ITV.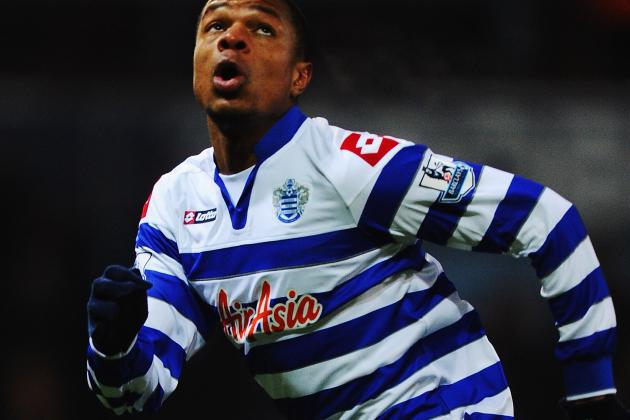 Mike Hewitt/Getty Images

Yes that's right football fans: A Frenchman has come to the Premier League this season and joined somebody other than Newcastle!
That's not to say the Magpies didn't try their hardest to sign him, though. In fact for a long time it looked as though Remy would be yet another player to add his name to the ever increasing list of Frenchmen.
Remy made an almost instant impact for Harry Redknapp's men during his debut, scoring against West Ham (the opening goal that was later pegged back by Cole's aforementioned strike) within minutes.
The burning question is whether or not Remy will be able to carry the form that he has shown for previous club Marseilles on to the Londoners.
QPR are desperately trying their best to survive this year, and the signing of Remy gives that seemingly impossible mission a whole new perspective.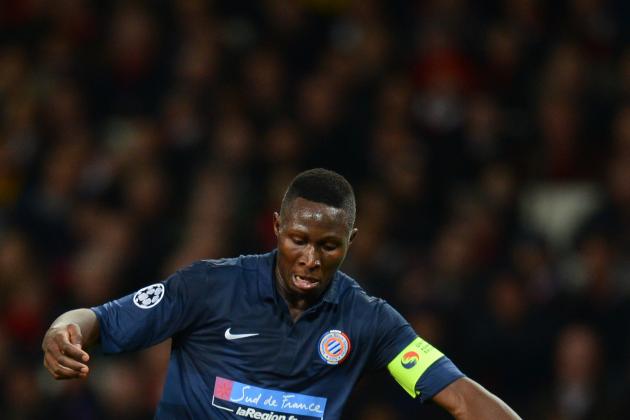 Mike Hewitt/Getty Images

Despite not starting against Aston Villa, the signing of Mapou Yanga-Mbiwa from French champions Montpellier is a fantastic piece of business once again from Alan Pardew.
During the summer, the Frenchman had been linked strongly with—surprise surprise—Arsene Wenger's Gunners.
However when a deal could not be arranged, it seemed as though the footballing world in England had just plum forgotten about Mapou.
That was until Newcastle stepped up their pursuit of the French centre-back.
Newcastle have been more than shaky at the back in recent months, and the acquisition of a player of this quality is sure to set them back on the right path again.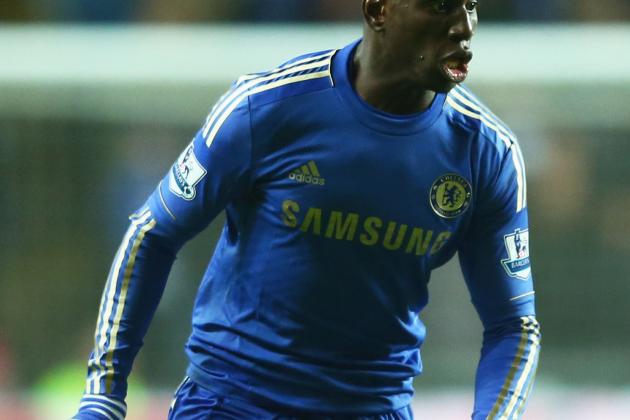 Michael Steele/Getty Images

In somewhat of an oddity for this year's January window, Demba Ba's move to Stamford Bridge is an example of a French-speaking player moving away from Newcastle.
The Senegalese striker needs no real introduction to most Premier League fans—having been one of the driving forces in their heroic fifth-place finish in last year's table.
Chelsea have been severely lacking any kind of world-class striker since Didier Drogba's exit this summer; With Victor Moses still in the early stages of his career and £50 million man Fernando Torres still not hitting the form he once did, despite now being at the club for over two years.
Ba is inconsistent at the best of times, but when he is on form there are very few Premier League defenders who can cope with his pace and immense skill with the football.
On top of that, £7.5 million is an absolute bargain for the Blues (I don't think I need to reference the Torres price tag again).
Having already netted three times for the European Champions, it looks like this could be the start of a great new path in Ba's career.
Ian Walton/Getty Images

The final and most potentially influential French-Geordie connection of the window comes in the form of Frances' first-choice right-back Mathieu Debuchy.
Debuchy is another one of those players linked with a big-money move over the summer that just never seemed to materialise.
Newcastle snagging the France and former Lille man for relative peanuts in the winter has probably been the best piece of outright business done this month.
His influence on the side has already been noticeable, and a strong performance was key in Newcastle's narrow 2-1 victory over Villa.
With the crop of talented young French players now at their disposal, I would be shocked if the Magpies were not able to stay afloat this season.
I guess only time will tell on that front, though!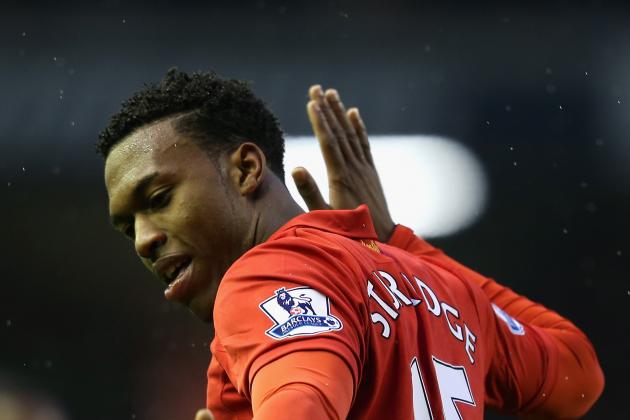 Mark Thompson/Getty Images

This is probably a controversial transfer to have topping the list—especially as it is also by far the steepest price paid by any club for a player during this year's winter window.
In truth, it's more what Sturridge brings to Liverpool, and Liverpool give back to Sturridge, that makes it the best move this January.
Having already scored three times in just four appearances for the Reds, Sturridge has already fought his way into the good books of the Anfield faithful.
Whereas at Chelsea, Danny was continuously overlooked and ignored, Brendan Rodgers is giving the England striker the opportunity to get regular first-team football at a club pushing for a place in Europe next season.
The experience is invaluable and also allows Sturridge a platform to push for a slot in the England starting XI for the first time in nearly two years.
But it isn't only Sturridge who benefits from this transfer. Liverpool have been severely lacking a "proper" centre-forward to partner their Uruguayan star Luis Suarez this campaign.
With the majority of their goals coming from Suarez (who despite showing a real efficiency in front of goal, cannot be expected to single handedly carry Liverpool back to the Champions League slots), the addition of Sturridge to the team should mean a lot more goals and a lot more chances being carved out by the Liverpool offence.
It may be too late in the 2012-13 season for this transfer to have much of an overall impact, but come the 2013-14 Premier League the partnership of Suarez and Sturridge may be enough to propel Liverpool back to the heights they were reaching under Rafa Benitez.
If not, then at least it's a start back on the road to recovery.