Super Bowl XLVII: What New Commercials Will People Be Talking About?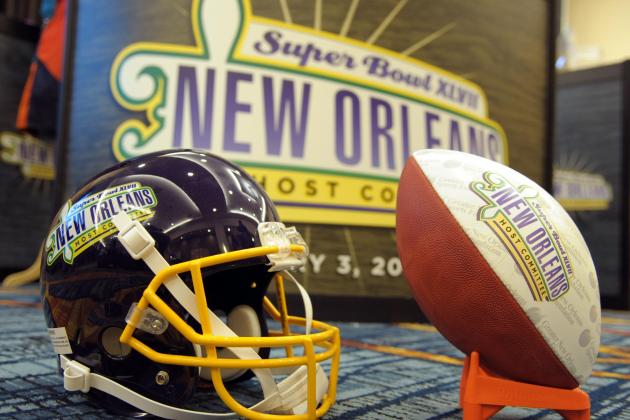 Kirby Lee-USA TODAY Sports

Sunday in New Orleans at Super Bowl XLVII the main focus of the CBS game broadcast will be on the Baltimore Ravens and the San Francisco 49ers. However, it would not be a Super Bowl without creative, fun and entertaining ads.
Yes, Super Bowl Sunday will for some casual fans be more about the commercials than who wins the game. Ad agencies all around the country try to outdo each other attempting to craft that one spot everyone is talking about come Monday morning after the game.
A list compiled by the ad industry publication Unruly each year gets as many of the Super Bowl ads as possible in advance and shares them with their readers via social media. As it is called the Viral Video Chart gives readers a list of those ads that are likely to have the biggest impact on the Super Bowl audience.
Before we preview the top trending ads there is a note of caution. Last year, according to Unruly, 25 percent of the 20 most shared ads were kept a secret until they aired during the telecast, so be prepared for a few surprises.


Here are some of the top ads that will have fans talking after the Super Bowl.
Begin Slideshow

»
It is not uncommon for a studio to use the Super Bowl to launch a new film.
The Star Trek franchise has always had a very strong 18 to 35-year-old male demographic. So running a spot for the film in the game makes perfect business sense.
It seems that each year the team at Taco Bell comes up with some very clever spots. This year having Grand Pa run wild in his power wheelchair ranks up there with the talking dog.
This one will appeal to the whole family.
OK now this one is out-of-the-box thinking.
I can't really seem to recall ever seeing a spot for any kind of cleaning product in the Super Bowl. But then again, it is the Super Bowl where the biggest advertising gambles are taken.
So we will see if Tide scores big come Monday morning when the fans are talking.
OK Kaley Cuoco in any ad is a huge plus, but Toyota uses some clever effects to make this one memorable.
Ms. Cuoco will be seen in another Super Bowl ad, one for TBS, set to air Sunday in the game.
Go Daddy goes for humor over their traditional sexy spots. It was the Super Bowl that made the company a household name.
We will see if laughs work as well as sexy spots for Go Daddy this time around.
OK as Megan Fox proves in this Motorola ad, you can have sexy and funny in the same spot. This will be a very popular spot on social media.
Look for it to be shared quite a bit both during and after the Super Bowl.
We are looking at one of at least five Doritos that will air in the Super Bowl come Sunday. The trick with Doritos is that they produce about 12 spots and showcase all of them before the game.
So they always keep fans guessing which spots will make the cut.
New companies often use almost their entire national ad budget to get attention in the Super Bowl.
Such is the case for a new credit card comparison company called Compare Mart. They are rolling the dice with the hopes that their clever spot has viewers wanting to know more about them.
OK to be honest Kate does not have to wash the car since she has plenty of willing helpers.
This year the car companies are going with women to sell their cars, and from what we have seen so far, it is not a bad idea.
Last year Audi went with Vampires for the Super Bowl, and this year they go with being brave. It is a very clever spot and this one will be a spot people will talk about after the game.
Also, we are likely to see it during the NCAA March Madness because of the teenage/college demographic that it hits so well.