UFC 156: 5 Reasons to Root for Ian McCall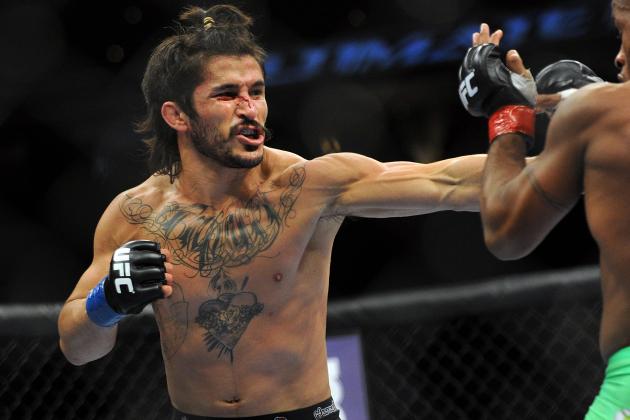 Steve Mitchell-USA TODAY Sports

Ian McCall is back in action for the first time since mid-2012 when he takes on Joseph Benavidez on the main card of UFC 156 this weekend.
The flyweight standout very nearly bested present champ Demetrious Johnson in their first meeting before falling in their second, and with an impressive showing Saturday he might well be back in line for a chance at gold.
Here are some reasons you should be rooting for the man they call Uncle Creepy.
Begin Slideshow

»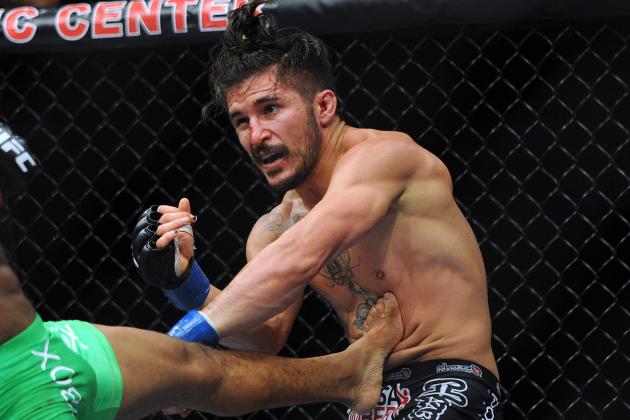 Steve Mitchell-USA TODAY Sports

The unfortunate reality of the current UFC landscape is that the flyweight division isn't that marketable right now, which is too bad. The flyweights have consistently delivered the most barnburners since being introduced, but the fights simply aren't resonating with many fans.
Enter Ian McCall.
With a moustache you can set your watch to, a penchant for quality interviews and saying the right thing at the right time, and a true connection to his fans, the Californian is the best thing to happen to 125-pounders yet.
He's tough, he can fight, he's entertaining everywhere else that matters, and his backstory is the type of thing people root for.
In a fledgling division like flyweight, a champion like McCall is exactly what the doctor ordered. If long-term viability of that weight is something you're interested in, you should hope he's back challenging for gold sooner rather than later.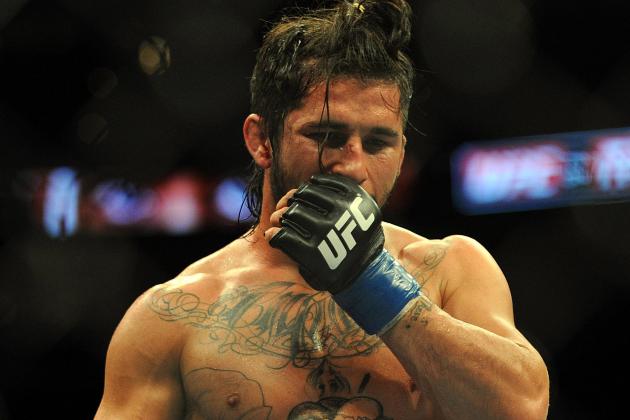 Steve Mitchell-USA TODAY Sports

Aside from being marketable, there's little question that McCall produces in the cage. Guys like Chael Sonnen, Brock Lesnar or Rampage Jackson are all marketable for various reasons, but they don't always produce when it comes fight time.
McCall does.
He's been a tough out as a flyweight and was seen by most as the best in the world when the UFC got into the 125-pound business. Furthermore, despite an 0-1-1 record in the promotion, there's probably still a case for him.
This weekend will prove some things one way or the other, but he's a serious talent regardless.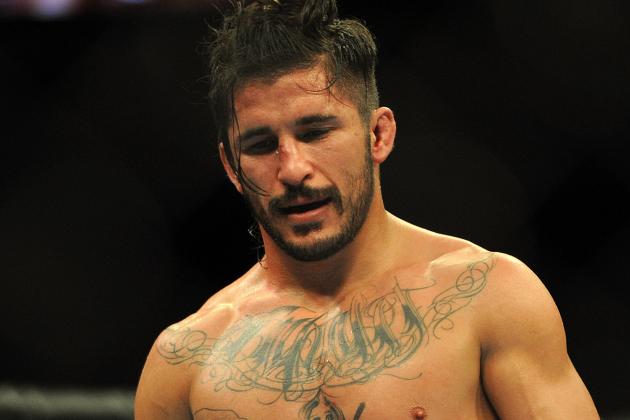 Steve Mitchell-USA TODAY Sports

When McCall fought Demetrious Johnson in Australia, there's a real case to be made that he was robbed of a probable victory due to a scoring error. Initially called for Johnson, commissioners later revealed the fight was a draw and sent the combatants down the road to a rematch.
Unfortunately, the fight had been contracted to go four rounds in the event of a draw after three, but because the error was caught too late, nothing could be done. Going into that hypothetical fourth round, McCall would have been coming off of a 10-8 that he was on the right side of after laying out a beating of biblical proportions.
It's not a lock, especially given that Johnson won the rematch, but with McCall streaking and Johnson fading the first time out, it's not inconceivable to think McCall would have ousted Johnson from the flyweight title tournament right there.
Johnson is now the champion, and it's even less of a stretch to claim McCall has had his number in the past. Who knows what would happen if they met a third time.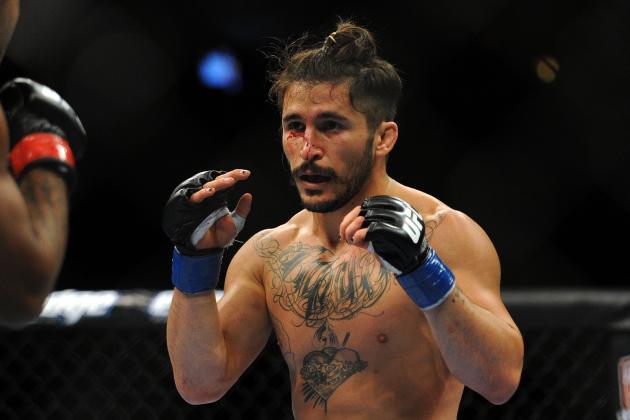 Steve Mitchell-USA TODAY Sports

If we're all taking a minute for some real talk here, it's safe to argue that there isn't another truly viable challenger in the division.
Guys like John Moraga and Darren Uyenoyama have won a couple in a row, Jussier Formiga has the non-UFC resume and the Tim Elliotts and John Linekers of the world are more exciting than results-based.
That leaves the division without anyone that can truly claim rights to a title shot. The McCall/Benavidez winner is as good an option as any.
With a win, particularly a convincing one, McCall becomes the best option, especially given his pedigree and history with the champion.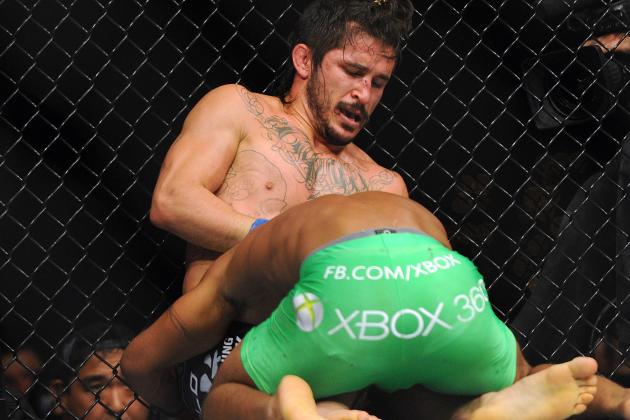 Steve Mitchell-USA TODAY Sports

To put it mildly, people love Uncle Creepy. The aforementioned marketability coupled with a rabid Internet following and a willingness to make his fans feel included in his successes have made him a true star.
While that's not the only thing that matters, it certainly can't hurt. Sometimes having a following is enough, and when you add in McCall's ability to promote and then back it up in the cage, you've got a recipe for success.
Rooting for Uncle Creepy is rooting for the everyman, the guy whom people have taken to because he's something the modern pro athlete often isn't: accessible and appreciative of the support he gets.
If those are things that you like in a fighter, you should be hoping he pulls off a W this weekend.